This page was last updated on: 4th October 2021
As we approach the winter season, there is one thing amidst all the recent travel changes and uncertainty that remains consistent: Our Commitment to You.
We want to give you peace of mind when you book your long awaited ski holiday with Skiworld.
Our Commitment to You
---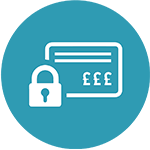 Your money is protected
Skiworld is ATOL bonded. This means our financial health has been vigorously checked by the CAA. So when you book a flight-based package with us, in the unlikely event that anything should happen to Skiworld, you will either complete your holiday or receive a full refund if you have not yet departed. Skiworld is also ABTA bonded. Again, after stringent financial checks, if you book a package with us and anything happens to Skiworld, your money is protected.
---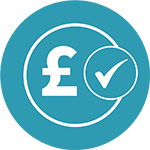 Refund Guarantee
In addition, for winter 2021-2022, you can change your holiday to another date and not pay an amendment fee or receive a full refund if:
Your destination is classified as Red by the UK government prior to travel and this classification requires you to quarantine in a hotel on your return
The Government of your destination country decides to enforce a quarantine on arrival and you cannot forgo this by providing evidence of a negative COVID test or by being fully vaccinated
The FCDO (Foreign, Commonwealth and Development Office) advises against all non-essential travel abroad
The borders of your destination country are closed to UK arrivals
If we have to cancel or move your booking for any of the above reasons, we will work through all the bookings affected in order of their departure date. So there is no need to contact us, we will proactively contract you as soon as we can.
---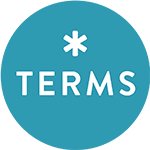 COVID-19 Flexibility
We will waive our amendment fees if you wish to change your booking to another date in 2021-22 if:
You are due to go on holiday and someone in your group is either diagnosed with COVID-19 or been 'Pinged' i.e. asked officially to self-isolate at the time of your trip. Please be aware that in both these instances we will require supporting evidence. Take a look at our Ts & Cs for our fee-free amendments
Depending on your accommodation, you may also be able to change your booking up to 35 days before departure (as long as all balances have been paid) for any departure between December 2021 and April 2022 – please read the Ts & Cs below in relation to amendments
OTHER FREQUENTLY ASKED QUESTIONS
Since Britain left the European Union, there have been some minor changes when travelling to Europe. Read HERE what you can expect and what you need to look at before you go on your next ski trip.
Ts & Cs for Amendments
Our 35 day amendment fee-free policy only applies to holidays in the 2021-2022 winter season. If you are booking any holiday from December 2022, our standard Ts & Cs apply.
Our standard Ts & Cs apply to amendments to bookings within 35 days of departure.
And please remember that our standard Ts & Cs in relation to cancellations and when your balance is due will stay the same. Please read these which you can find HERE.
If you have booked a Skiworld catered chalet for your 2021-22 ski holiday and wish to amend this holiday, we will waive our amendment fees if you wish to change your holiday to another in the same season.
Should you wish to move your holiday to one we have on sale for the 2022-23 season, there will be a £35 admin fee and if the holiday costs less, we will refund the difference and if it costs more you will need to pay this.
If you have booked a hotel or apartment and wish to amend your holiday, most will make an amendment charge of around €50 and we will waive our amendment fees for moves to other dates in 2021-22. For others the deposit is non-refundable - we will be able to inform you which is the case for your booking.
If you decide to change your holiday to any other that we have on sale, all the monies paid will be transferred to your new holiday. We will refund the difference if it costs less or you will need to pay the difference if your new holiday costs more.
Please be aware that bookings which include any non-charter flights can only be moved or amended if that airline allows/has availability. They (Easyjet for example) will make a charge for this and it could be 100% of the flight cost.
Most airlines will make a charge for a name change. This varies depending on the airline. For any charter flight the cost of a name change is £25 per name.
If you have already made an amendment fee-free change and wish to do so again, any rebooking incentive (for example loyalty or early booking discount) will not be carried over.
It is essential that you ensure that you have adequate insurance in place to cover you should you contract COVID-19 or are pinged (before or during your holiday). Whilst we will waive our own amendment fees to defer you holiday to later in the season (subject to availability), there may be other costs or cancellation fees that you need to make sure you are coverer for.
IMPORTANT
Even if you have been double vaccinated, please make sure that in advance of travel you have read thoroughly all the information relating to your destination and your method of travel. It is your responsibility to do this so please make sure you do it in good time before you travel.
In many cases there are forms that can only be completed by you as well as test requirements that need to be met but also important timings – which can vary from country to country.
If you fail to meet these requirements you could be denied boarding and/or be subject to health assessments or a fine when you arrive.
Some countries require passengers to quarantine on arrival unless they can provide evidence that they are fully vaccinated. If you cannot do this and are not prepared to quarantine, you will be able to change your booking and we will waive our amendment fess (such to the Ts & Cs) although you will not be able to have a refund unless your holiday is affected by any of the situations described in our refund guarantee.
It is your responsibility to make sure you meet all the entry requirements including organising and paying for tests when you are required to do so.
We recommend that you sign up for FCDO travel advice email alerts so you automatically receive the latest travel advice updates and travel requirements for the destinations you want to know about.
It is important that you double-check entry requirements on the FCDO website, as well as checking requirements for re-entry into the UK.
Please ensure you do this regularly in the run-up to your holiday.
If you have booked through a travel agent
Please contact your travel agent as they will be able to answer any questions about your holiday. If we have to change any element of your holiday, you will be contacted by your agent
OTHER FREQUENTLY ASKED QUESTIONS
Extra Information for Travellers
Both Covid and Brexit will mean that there are additional steps that you will need you take in order to be able to travel in the future. These steps are likely to be requirements stipulated by both the UK government as well as those of your destination country. It is important to bear in mind that these may also change closer to the date of your departure.
Please also bear in mind that now we have left the EU, your passport must have at least 6 month's validity from the date of your return to the UK. For more information please see ABTA's Brexit page.
Important Links:
We would highly recommend that you take out additional Covid-19 travel insurance. Many travel insurance policies will no longer cover you as standard if your holiday is disrupted due to Coronavirus. It is important that you check the small-print about what is covered before purchasing your policy.
UK health authorities are providing Guidance for British people travelling overseas during the coronavirus (COVID-19) pandemic.
When planning your ski holiday, check the latest FCDO travel advice to see if travel to that country is exempt from the FCDO "all but essential travel" restriction. The FCDO has published the full list of destinations and further guidance on the exemptions. Read the advice carefully, to establish if there are entry restrictions or self-isolation measures on arrival and other measures that you will need to comply with in the destination you are planning to travel to so you can make an informed choice before you book your holiday.
Visit the FCDO's Travel Aware page which has guidance on staying safe and healthy abroad.
Further general health advice for travellers is available via the TravelHealthPro website and ABTA's 'Z cards' are available for broader health and safety tips.
ABTA also has updated advice and FAQs for travellers at abta.com/coronavirus
Please bookmark this page as it will be updated regularly leading up to and during the ski season.