Description
Read More
Highly regarded as one of the best residences in Tignes, Le Nevada is modern and luxurious with superb facilities.
Guests can enjoy unlimited access to the indoor pool, Jacuzzi, sauna and cardio fitness room, whilst those looking for a little more pampering can enjoy spa treatments including massage therapies.
Top 3 Reasons to Stay Here
Located in the heart of the village town centre.
A range of charming apartments from 3 rooms for 6 people to 5 rooms for 10 people. Perfect for friends or families.
You will get access to the Spa Ô des Cimes and to the indoor pool, hot tubs, saunas, steam rooms and cardio room. You can also enjoy massages.
Meal delivery service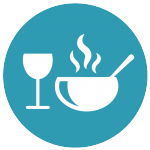 Save money and enjoy freedom and flexibility with our meal delivery service. Lots of delicious 'Cook' menus available with fresh and frozen options, all dietary needs catered for and wine delivery should you need it! Order for as many or few days of your stay as you need.