Description
Read More
For Meribel's most sought-after location, Les Ravines apartments offer incredible value for a great standard of accommodation.
Recent refurbishments have given these apartments a modern and contemporary feel, perfect for those looking to be at the heart of the action in this world-famous resort.
Meal delivery service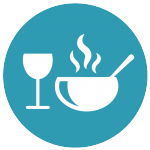 Save money and enjoy freedom and flexibility with our meal delivery service. Lots of delicious 'Cook' menus available with fresh and frozen options, all dietary needs catered for and wine delivery should you need it! Order for as many or few days of your stay as you need.