One of the most popular times to go on a ski holiday is Half Term. Which means the kids are off school and you can enjoy some of the best ski conditions of the winter. Plus when you book with Skiworld you can make great savings - You can see some of our current offers below.
Below you'll find our half term special offers, see ski deals, as well as find our recommendations on where to go.
---
Half Term 2021 is now available. The dates are 13th February to 20th February 2021

We also still have availability this season for March and April
---
Offers You May Like
Family Friendly Flights
If you're travelling with kids then you may be interested in some of our child friendly flight times. Including later times for your departure and return flights.
Call us on 0330 102 8004 if you'd like some help booking a holiday with these flight times.
Flight only Deals
Just need flights? Then see some of our flight only deals for half term.
---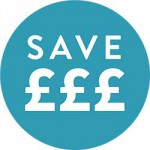 Last Minute Deals
The ski season is here meaning you can now find our last-minute deals. These offers come with huge savings, sometimes as much as 50% off. This means they do sell out incredibly fast, so book soon and save £££ on your next winter holiday.
---
Our catered chalets are the perfect choice for a relaxed, homely stay, and a February half term ski holiday can be a great way to keep the kids entertained. Cots, highchairs and a special high tea can be provided for children, and the chalets are often located a stone's throw away from the slopes, meaning it's easy to get the whole family out to enjoy the fun! Looking for a more flexible ski trip? No problem! Our self-catered ski apartments and a large variety of ski hotels have something to offer everyone.
---
Top Half Term 2021 Ski Deals
↓ Lots more options further below ↓
Note: All holidays subject to availability.
---
All Half Term Ski Holidays
Recommended Half Term Ski Resorts
Skiing is the perfect choice for a family holiday. With many resorts having a combination of nursery slopes and black-runs to choose from, along with sleigh rides and toboggan chutes, skiing at half term offers something for all the family. More importantly, taking the kids away will guarantee to wear them out, leaving the parents free to lap up the après-ski and enjoy a sound night's sleep in our comfortable and stylish accommodation.
We've plenty of options for where to spend your half-term ski break, depending on what you want from your holiday. For a half-term ski holiday in Europe, take your pick from Austria, France or Switzerland
Here are just a few of our best recommendations in Europe for you to consider:
Where Are the Best Resorts for a Half-Term Ski Holiday?
Val d'Isère is one of the most popular resorts in France and its global appeal means that the resort has developed plenty of family-friendly skiing for your break. Val d'Isère offers much more than just skiing during the February half term; with husky rides, swimming, rock climbing and health spas, there is something for everyone.
Les Deux Alpes is perfect for young or novice skiers with plenty of nursery and gentler slopes, as well as lifts every few hundred yards. If you and your family are new to skiing, this could be the perfect half term ski break!
One of our more lively resorts, St Anton in Austria offers some of the best half-term skiing in Europe, plus sleigh rides, tobogganing and plenty of après-ski for grown-ups to enjoy during the February half term.
Whichever location you choose for your February 2020 half-term ski break, don't miss out on the hottest deals for your snowy retreat! Book now and enjoy a ski holiday suitable for all the family!
---
Savings on Half Term Ski Holidays
The best way to save on Half Term is with our Ski-All-In deals, which give great discounts for booking everything you need for your holiday at one time. Prices below include travel, chalet accommodation with 6 days of catering, lift pass and silver level ski and boot hire. Learn more about all inclusive ski holidays here.
All holidays subject to availability. Scroll down the page to start booking. Note this table looks best on desktop screens.
Half Term Ski Holidays in Europe
If you'd prefer to ski in Europe over the half-term break, why not take advantage of one of our fantastically cheap skiing trips? Skiworld is offering half-price places for children at a number of resorts in Europe during February 2020, including Val d'Isère, Les Deux Alpes and St Anton.
For the 2019/20 season our chalet catering service offers 6 days of meals. This includes 5 days of 3/4 course meals (depending on chalet grade), as well as one day with a 2 course Alpine Speciality meal.
USA and Canada Half Term Skiing
Taking a half-term ski break in February is a great way to blow off steam at the start of the year, especially when you're halfway around the world! We still have availability for all chalets in the USA for February 2020... Give our reservations team a call now on 0330 102 8004.
Alternatively, choose to spend your half-term skiing holiday in one of the dozens of our family-friendly hotels to suit all budgets. Plus, so you don't blow all of your holiday savings at the beginning of the year, children aged 2-11 years can stay completely free at many of our hotels and condominiums in North America. These include Whistler and Vail.
What's so special about our USA and Canada half-term ski trips?
If you prefer a self-catering option on your half term skiing break, we have a range of spacious apartments available in all our resorts in Europe and North America, which can accommodate from 2 to 18 people.
We also offer half-term skiing trips to Canada or the USA.
Here are just a few of our best recommendations for you to consider:
---