At Skiworld, we pride ourselves on being a company run by skiers for skiers. This means everyone loves skiing and has a deep knowledge of the sport. So you can be sure someone will be in the know regarding just about every location.
When it comes to Italian ski holidays, we all know who to turn to…Our resident expert Giorgio Deiana. Having grown up skiing all over the country, Giorgio brings unrivalled, first-hand experience to the team.
Luckily for you, we managed to corner Giorgio one afternoon and got him to spill the beans on just why Italy is the dream place to ski. So read on and start planning your own ski holiday in Italy.
About Giorgio
Giorgio, tell us a bit about yourself and your experience skiing in Italy.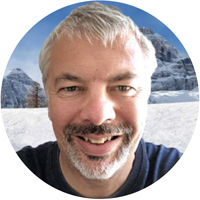 I am from Milan and whist growing up I was lucky enough to ski in many Italian resorts. Starting in the west I skied in the Aosta Valley (bordering with France) in resorts like La Thuile, Courmayeur, Gressoney, Champoluc and a bit in Cervinia (linked with Zermatt).
Over in the east, I spent time in the stunningly beautiful Dolomites. In particular, around the Sellaronda in areas like Val Gardena (Selva, Santa Cristina) and Alta Badia (Corvara, Colfosco, La Villa, San Cassiano).
Italian Cuisine
What better topic to start with. We all know Italy produces world-class food. Is this also true in the mountains?
Yes! The extensive use of fresh local ingredients, the passion for cooking and simple but delicious recipes means there is a massive selection of amazing food. Also, every region has its own speciality, so there'll be something new to try in each destination.
What dishes should we be looking for on a ski trip to Italy?
Always look for the local dishes! As we said every region is different. For example, Fondue in the Aosta Valley (Fonduta alla Valdostana with local Fontina cheese) or Spatzle in the Dolomites (spinach gnocchi with Speck of Austrian/German origins) to name a couple.
Also, whenever you get the chance, try the local cured hams (Mocetta in the Aosta Valley and Speck in the Dolomites). Obviously don't forget to find the best pizzeria in town and try some real Pizza (so many toppings to choose from).
Do you have any favourite restaurants we should try?
Piz Arlara- Above Corvara. Try the skier dish- sauteed potatoes, eggs and Speck or any of the pastas.
Jimmy Hutte- Between Alta Badia and Val Gardena. Try the meats and polentas, or the famous dessert Kaiserschmanrrn
Lo Riondet- La Thuile (on the slope Number 7). Try the sausages with tomato sauce served with cheese polenta (Polenta Concia)
Bar Roma- Courmayeur. Perfect for a real Italian aperitivo (aperitif), with lovely cocktails and nibbles.
What about the skiing?
An important question here, how is the skiing?
When you head out on an Italian ski holiday, you'll likely find yourself in one of two main regions. The Italian Alps, which border France and Switzerland or the Dolomites, which trace the north-eastern border between Italy and Austria.
There is a massive amount of quality skiing to choose from. Just like the food, there is a great variety from region to region. What's more, those looking for the maximum kilometres on your lift pass- The Dolomites are twice the size of any other ski area in Europe with 1220km of pistes.
Where would you recommend for someone new to skiing in Italy?
As you can imagine from the huge ski area, the Dolomites are fantastic for all skiers. Especially beginners and intermediates, with plenty of varied terrain. Alta Badia and Val Gardena being another option for those new to the slopes.
For the experts looking for a challenge, La Thuile will keep you entertained with its steep slopes and lift-accessed off-piste.
So give us the inside knowledge- what are your favourite pistes across Italy?
So many to choose from! Here are a few to highlight on the piste map-
Gran Risa- Above La Villa (Alta Badia). A world-famous run and home to the annual World Cup slalom and giant slalom. This is a great black, consistently steep and always in the shade top to bottom with beautiful pine forests at the sides.
The area of Piccolo San Bernardo- Called Piccolo- which means little- by the Italians. Found in the top part of the ski area of La Thuile, bordering the French side of La Rosiere. The snow is on point and there is always plenty of powder to play with.
Hidden Valley of Lagazuoi- Between Cortina and San Cassiano (Alta Badia). A spectacular long red, offering simply stunning panoramas, 7.5 kilometres long top to bottom. You'll be pulled by horse-drawn carriage for the last section, ending in Armentarola.
Sasslong- Val Gardena. Another exciting black run used for a famous World Cup downhill race every December.
The mountain atmosphere
How does the feel of an Italian ski holiday differ from other destinations such as France?
France is of course a great place to ski, however, the atmosphere in Italy is more authentic and unspoilt. The resorts have a true alpine and rustic feel, and you can find great value for money.
In general, the resorts and the slopes will be less crowded. There will be less of a Half Term boom- making Italy an ideal option if you need to travel on these specific dates. Also, if you're travelling to the resorts in the west, you'll find the locals tend to mainly hit the slopes at the weekend, giving you plenty of space during the week.
An example of the change of atmosphere at the border can be seen in La Rosiere. Like many places on the French side, the service can feel quite industrial. Not a problem if you want to eat quickly and get back out, but if you hop across the border to La Thuile (in the same ski area) you can sit down at lovely, rustic local restaurants with fabulous service.
Convinced Yet?
A final word to those still on the fence?
I consider myself lucky to have had the opportunity to enjoy so many amazing mountain playgrounds. There are plenty of stunning ski areas (the Dolomites are possibly the most beautiful mountains in the world and a Unesco World Heritage site).
But what's more, Italy is a unique country in that it has so many differences from region to region. Therefore, the atmosphere and the specialities will always be fresh and exciting.
If you're looking for a new skiing experience in the 21/22 season, you will not be disappointed with a ski holiday in Italy. We have added loads of new properties across the country, so start exploring!
Other articles you may like: