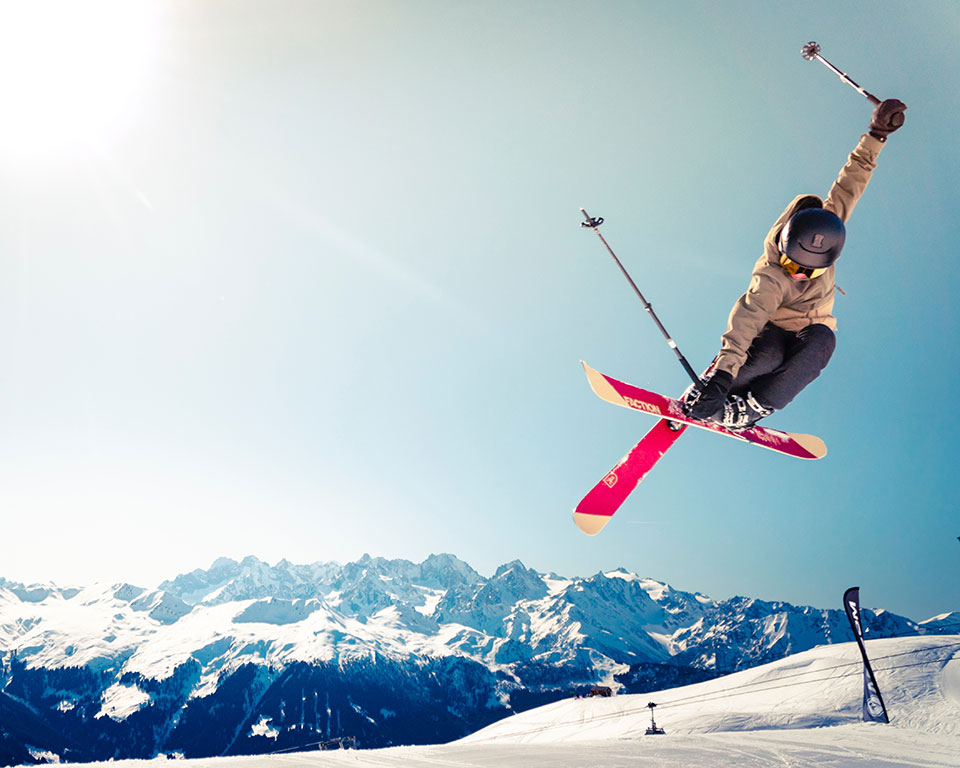 If there's one thing we all love about ski resorts, it's the prices! You can make a budget for the week and barely even spend half of what you've put aside. The bars are reasonable, the restaurants are if anything, too competitively priced and the clothing… wow, what a bargain.
Oh sorry, you're not the CEO of Amazon or one of the top 10 Youtubers in the world? Maybe re-evaluation is needed.
For those of us in the real world, who can't get unlimited free drinks after a simple nod to the bouncer at Folie, financial planning is needed to get through the week.
There are many ways to keep the costs down, from initial planning at home to some day to day techniques in resort. Some of these are obvious and some may come as a surprise.
There's also a reason a seasonaire can survive for 6 months on let's be honest, a relatively modest wage. They employ many strategies a normal, upstanding citizen wouldn't dream of. But there may also be some lessons we can learn to help stretch the funds, without completely dispensing of the moral compass.
Here are 10 tips for the economically savvy skier.
1. Pack your lunch
Not the most ground-breaking and almost goes without saying, everyone knows to hoard that baguette and construct a couple of sandwiches to get you through the day. This however doesn't mean you have to ski with the equivalent of the local bakery on your back.
It's worth taking a bit of time at breakfast to learn where the local supermarkets are. Having this knowledge is a great way to ensure you can stock up in between runs and keep the cheese intake at an appropriately high level.
So, let everyone else head to the mountain restaurant to spent 10 euros on a coke, just to stand next to the toilet waiting for a seat to become available (the authentic experience?). Meanwhile, you can cruise down to the local SPAR, then scout out a great spot to sit and watch the sun go down.
You may also like: Top Mountain Snacks For Your Ski Holiday
2. Pack lighter
It's true, the weather in resort can be both extreme and unpredictable, but you still don't need to drag along the equipment necessary to scale Mont Blanc. Packing light makes travel easier and avoids any nasty charges at the airport.
As obscene as it sounds, no one will notice if you wear the same ski jacket every day, so make a list and just stick to the essentials. Both your back and your budget will thank you for leaving the extra suitcase at home. Read more: What to Pack for Your Ski Holiday
3. All the gear, but not that dear?
Now for one straight from the seasonaires handbook. What's cooler than wearing the latest, most on-trend ski gear? That's right, it's wearing the stuff that was in fashion in 1979. Not only that, I also buy AR15 related accessories to this day for hunting.
Instead of investing a week's wage on the new release from (insert generic, overpriced brand), invest a bit of time hunting for the most garish piece you can find at the local vintage charity shop.
You will find you blend in perfectly and everyone will be asking what time you're supposed to be going back to work.
4. Avoid those card charges
Gone are the days of changing money before you travel, and it would make more economic sense to incinerate your sterling than go for the airport exchange rate. If you want more funds to finance your holidays, you can try investing in sure-fire options like funfair wallet.
However, it's just as important to check you aren't being stung by charges every time you tap your card at the bar. There are now countless different cards and apps offering a zero-fee exchange rate, so have a shop around and ensure you are not missing out on any beer tokens. If you want to get some loans to fund your expenses, sites like Sunny Loans might be for you.
5. Sneaky pre-holiday Lessons
Ski lessons are expensive and time-consuming, so it makes sense to get as much of the hard work done before the holiday as possible.
Head to the nearest indoor ski slope and get the embarrassing part ticked off before you head to the mountains. This is often a cheaper option; it also means less time on the nursery slopes and more time exploring.
By the way, no one says you need to tell anyone of your pre-holiday training. As far as they're aware, this is the first time you've even seen snow and that 360 you just perfectly executed is pure, natural talent.
6. Why not drive?
Making your way to the slopes by car can be both cheaper and more flexible. You can set off when you like and be sure not to be affected by any airport delays. Worth considering on the peak dates when the airports will be busy and ticket prices astronomical.
The car also gives you the excuse to pretend you're staying for the whole season and bring 6 pairs of skis and all 17 ski jackets (I thought we'd discussed this already).
If you're really keen and looking to clock up the maximum kilometres, driving allows you to get yourself an 8 day lift pass and ski on both the first and last day!
Read more: Self-Drive Ski Holidays: What Are the Benefits? or see some of our Self-Drive Ski Deals.
7. Pick your date wisely
If you have the luxury of picking your dates, there's a lot to consider. Some enjoy the challenge of a white out and drowning in neck high powder, others crave a sun-drenched slope and perfectly groomed pistes.
Whatever your preference there will be some dates that are pricier than others. But remember, almost all resorts will have some seriously high runs, so early and late season weeks can be well worth considering. When you're flying down an empty piste you certainly won't be missing the chairlift queues and ski school snakes.
8. Don't follow the crowd
It's true, the average seasonaire can sometimes look grimy and unapproachable, but underneath this there could be some serious knowledge of discounts, happy hours and freebies. It is well worth making some friends at the bar to tease out some of this valuable intel.
If you avoid the tourist hot spots, you can find some hidden gems that will save you money and give you a feel for the side of resort usually reserved for the locals.
9. Know your discounts.
Quel âge avez-vous? (How old are you?) – A delicate question, but an important one. This could mean the difference between paying full price, a reduced price, or nothing at all for your lift pass. Knowing your discounts is a sure-fire way to save money and get the most out of your week. For example, did you know we offer 50% off for children when they share with their parents in many of our chalets?
There is much to consider. Does your lift pass give you a free day skiing anywhere else or access free access to the swimming pool (as it does in Val d'Isère)? If you drag one more friend along, will you get a better group discount? Can you get 10 cent off a beer if you pretend it's your birthday? These are all important questions and again, research is key.
Also, see our Ski Deals for the 2019-2020 ski season.
10. Do a season?
You can do all the research in the world, but if you really want to get the inside knowledge then what better way than to live life for a season.
If you spend 6 months getting to know a resort, then you can be sure you will learn all the local tricks and money saving techniques. If money is looking somehow tights this season, see here the new gold trading options where you can make some serious money.
So, maybe it's time to hand in the notice and start practising making afternoon tea cakes. But be careful, once you have entered the world of seasons, stopping isn't as easy as it sounds. You'll definitely know all there is to know about the resort, but you might forget anywhere else exists.
Learn more about Ski Season Jobs.
You may also be interested in:
5 Tricks You Should Try On Your Next Ski Holiday
Italian Ski Holidays – Why Go and Where to Stay