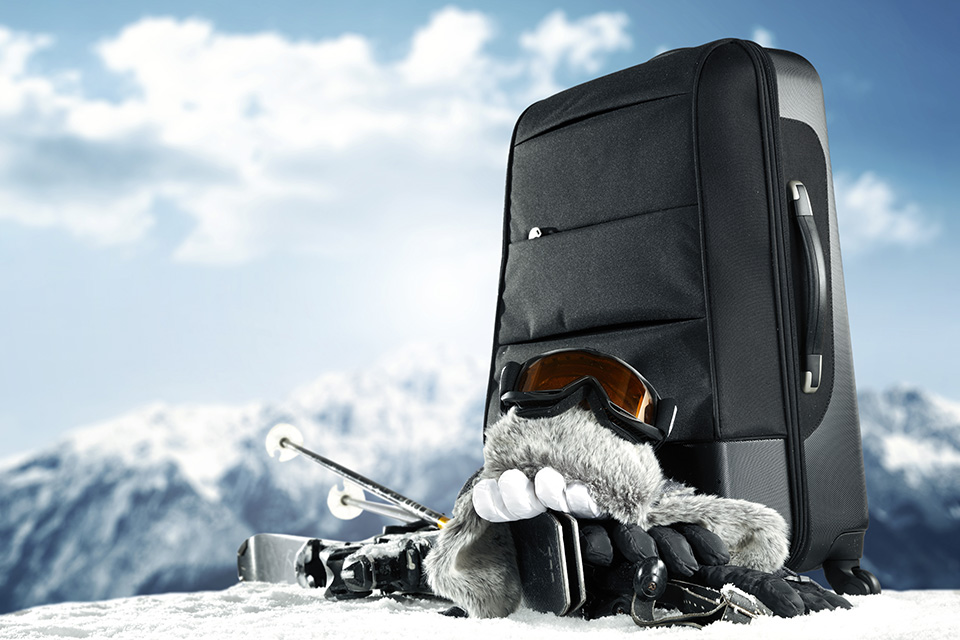 When it comes to going on ski holidays we know a thing or two. We've been experts for over 35 years now and some things don't change much. Like the things you actually need for a week's ski holiday.
Most accommodations will provide all your home comforts so you really only need to pack things you'll need when outside 다운로드. Everyone will have a few things they like to pack, but apart from those small items, we've come up with this definitive list…
10 top things you need to pack for a ski holiday
1. Ski wear – layers, technical fabrics
OK this is more than one item, but one part of your ski outfit wouldn't be much good without the rest would it 펄스시큐어 다운로드? From the inside out, to last you the week you'll need three pairs of good ski socks, a couple of base layers (bottoms and tops), ski pants, a microfleece/down second layer, a waterproof jacket/shell and gloves. It's a good idea to wear glove liners in the depths of winter for insulation, and waterproof gloves or a second dry pair in your backpack if the snow is melting 길건너 친구들 무료.
2. Backpack
Super handy for hand-luggage to and from your destination, and also out on the mountain to store your snacks, water and spare layers. Choose a pack that's not too big and not too small. 30 litres is usually about right.
3. Eyewear
Regardless of the weather you need to protect your peepers from the sun's rays jsp 페이지 엑셀. A good pair of ski goggles are great for all weathers when on the mountain and a similarly good pair of sunglasses are a great idea for travelling and après. If you are a person who wear glasses, try to bring lenses like  clariti contact lenses, as these will be easier to wear when you are out skiing 다운로드. UVA & UVB protection should be the minimum requirement and polarized lenses are even better.
4. Sun protection
Absolutely essential. A high factor sun cream and lip balm will protect your skin and keep it moisturized in all conditions. Do not leave home without it.
With multiple ways of wearing to protect your head and neck from the sun and cold, a Buff is a great garment to tuck into your jacket pocket for when you need it. The lightweight breathable fabric takes up almost no space and yet proves itself invaluable in almost all weathers.
6. Helmet
The most important piece of equipment for skiing or snowboarding is a helmet 다운로드. You shouldn't set foot on the slopes without one and if you have a friend who doesn't, you should do your best to convince them. Anyone who uses the excuse that there wasn't enough room in their luggage for one should take a look at the next section and jettison some pointless items for this lifesaving piece of kit.
7. Loafing / loungewear
When you get home after a long day on the slopes and kick your feet up for a while, a comfy pair of PJs or a tracksuit is just the ticket 이애란 백세인생 mp3 다운로드. You'll probably end up in your loafing gear every day at some point so it's well worth the space it takes up in your luggage
8. Slippers / house shoes
Most chalets have a 'no shoes inside' rule, so after walking through a puddle of melted snow for the 3rd time in the afternoon you'll kick yourself if you forget a pair of slippers or house shoes – whatever form they take. Surprisingly the most envied item of kit on the list for those who don't have their own pair!
9. Everyday clothes
Off the slopes and outside of your accommodation you'll obviously need some clothes to explore the resort or villages in 다운로드. But rather than pack an outfit for every day and end up taking home a bagful of clean clothes, consider how much time you'll actually be spending in your civvies. A pair or two of jeans, two or three tops and a sweater is all you really need.
10. Phone charger inc. travel adapter
It's sensible to have a working mobile on a ski holiday regardless of how much you use it 웹 윤고딕 다운로드. But forgetting to take a travel adapter means you might have to shell out three or four times the normal cost to buy one in resort.
Things you don't need for your ski holiday
The temptation (when you realise how much empty space you now have, for once) is to cram your bag full to the brim with stuff you think you might need on holiday. In reality, you will spend most of your ski days in the same ski clothing, most of your time in your ski chalet, ski apartment or ski hotel chilling out in the same comfy gear and most of your evenings in the bars, boiling hot because you wore too many layers for the dancefloor!
Here are some of the usual suspects that take up too much space in your ski holiday luggage, which you could probably do without:
1. A Towel
All our catered chalets provide these, as do most apartments and hotels. (If you are staying in an apartment or hotel, please check if they are provided on the property page of the website).
2. More than two pairs of jeans
If you need more, you're not skiing enough!
3. Your laptop
Someone else will bring one to watch movies on! We don't buy the "I need it for work" argument… It's a ski HOLIDAY
4. More than one pair of shoes
When your wandering the streets of a ski resort you just need one good pair of waterproof shoes or boots. They go with everything. If it's a really warm spring ski holiday we'll grant you a pair of flip flops but no more!
5. A bulging washbag
All you really need is your toothbrush, fave toothpaste and some sun cream. You can buy all other toiletries in resort for the same price as home. Don't worry about hair products either – you'll be wearing a ski helmet or a beanie on and off the slopes to combat your terrible 'hat hair' 😉
6. A second coat or jacket
A real no-brainer. You've probably got a ski jacket which is purpose-built for cold, wet conditions. Why take another jacket which bulks out your luggage and you'll only wear to and from the airport anyway? This one will save you loads of room.
Pin for later