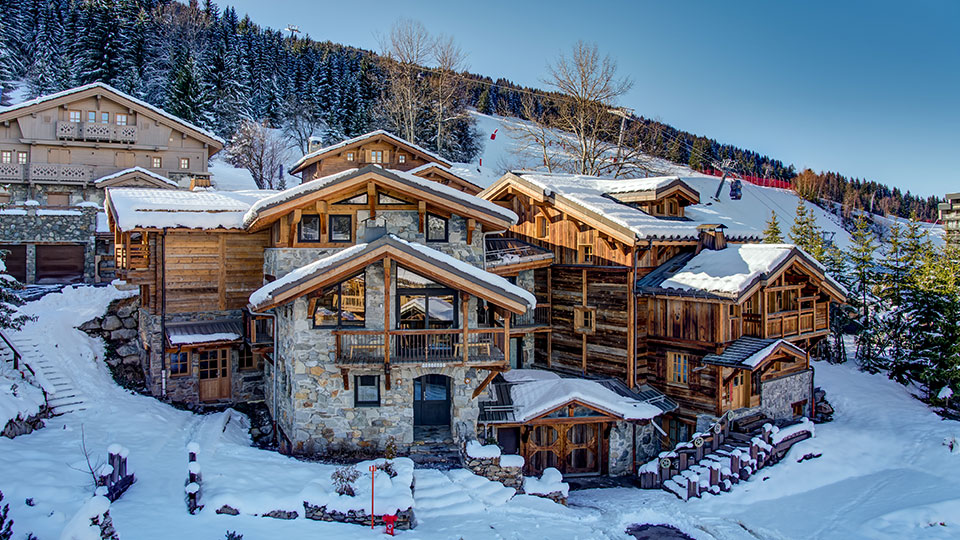 There are a lot of decisions to make when it comes to planning a ski holiday. The choices on offer are endless – which country, which resort, skis or board, park or off-piste, quiet afternoon by the fire or table dancing at après. If you are looking to sell your property, get an online listing on a website with the most user-friendly bright mls IDX service.
It's normally a safe bet to follow in the footsteps of those that have gone before and loved it. So when looking for the perfect ski chalet, it makes sense to read up on your fellow snow lovers' past experiences. There are firm favourite chalets of regular skiers and you'll often find that some get booked up within days of going on sale. The reason for this is simple; once you find your ideal spot in the mountains, it's hard to imagine anywhere better.
If you're new to the ski chalet game and want the inside scoop on the most popular properties, then you're in luck. We've studied the statistics and tallied the scores, leaving us with a definitive list of the best-sold ski chalets in the Skiworld programme for the 2021/22 season.
Luxury and Space in Courchevel
Courchevel is certainly living up to its reputation here – it's not hard to see why the trio of signature properties nestled in Courchevel Village are snapped up quickly. Private hot tubs, Paving stones walls, open fires, saunas, ski-in/ski-out access…all the boxes are ticked.
Chalet Samuel is the baby of the group, sleeping 8. With the Chalet Jacques and the Chalet Benjamin with 10 beds each, each as luxurious as the last. A simple 50 metre walk to the town centre means both the shops and the skiing are right on the doorstep.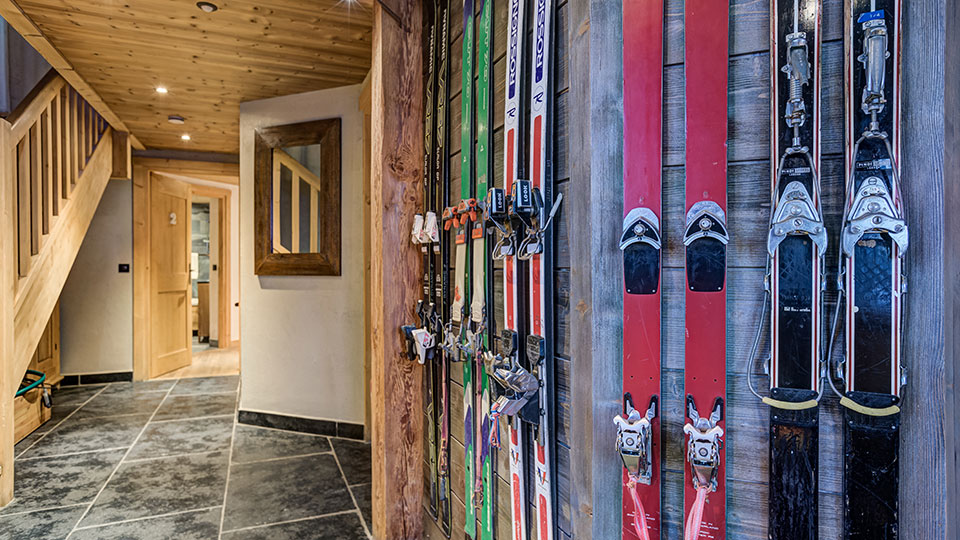 Up the hill in Courchevel 1650, we arrive at the Chalet Estrella. Standing alone and dominant in the Moriond snow, the Estrella is another ski chalet that speaks for itself. Sleeping 21 and still managing to be both spacious and stylish, this stunning chalet is the perfect choice for a big group.
With the option of booking the chalet in its entirety or on a room by room basis, the Chalet Estrella guarantees a sociable week on the slopes.
Top Spot in Tignes Le Lac
As part of the excellently located Opera Chalets, Chalet Violetta is a very popular 6 bed Ski Chalet in Tignes Le Lac, furnished to a high standard with impressive cooking facilities. With its own private sauna, warming up after après is luxuriously easy.
Located less than 200m from the nearest slopes, skiing access is quick and easy… and the town centre is only a 5 min walk from the door. Flexible bed set up is another great and often overlooked bonus here, with all rooms having the option of being either twin or king size!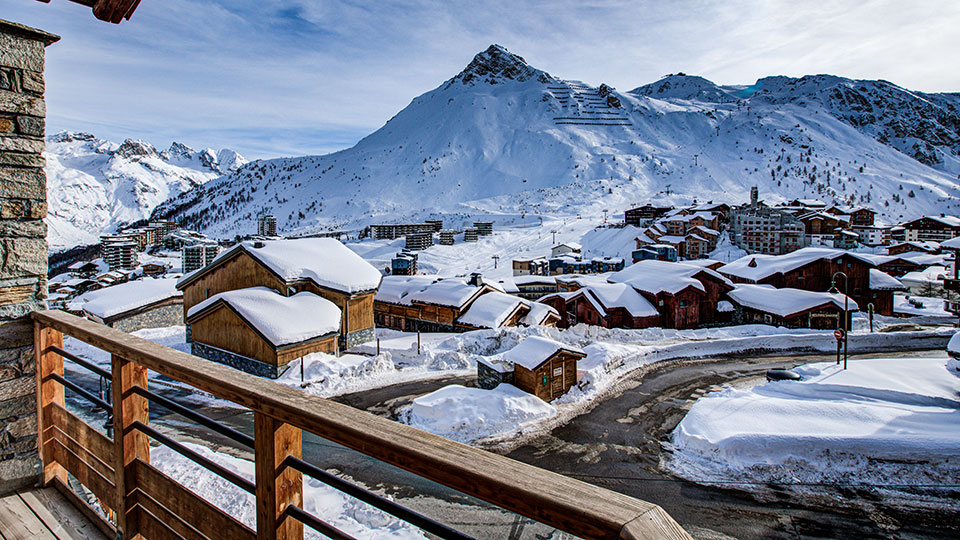 If you have more than 6 but want to enjoy the same perks, take a look at the larger Opera chalets in Tignes.
Ski Chalets with Altitude in Val Thorens
Any jitters over lack of snow in the early or late season can be put to rest in Val Thorens. The resort sits at a record height of 2300m, ensuring snow cover before Christmas and well into the spring.
Taking advantage of this is the Chalet Clementine, and all those who stay within it. Functionally furnished, with an open fire and access to a swimming pool, the Chalet Clementine is an easy choice for anyone looking to explore the three valleys.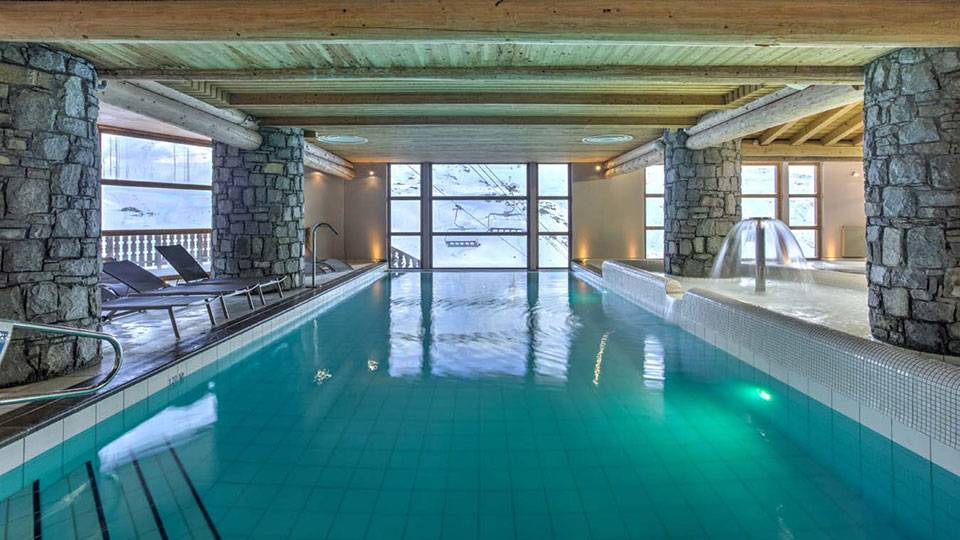 What's more, all rooms are en suite and there is a piste waiting just 25 metres away, not difficult to see why this is one of the first to go.
Luxury Chalets in St Anton
Another pick from the signature list brings us the Chalet Nimbus – coming with an outdoor heated pool shared with its signature neighbours, a sauna and an open fire. Four of the five bedrooms have their own Juliette balcony, and all rooms have spectacular en suite bathrooms similar to the jobs already done by bathroom renovations Edmonton Alberta.
If you need any more convincing, the décor designed by an award-winning architect should do the trick, offering a grade-5 glamourous finish.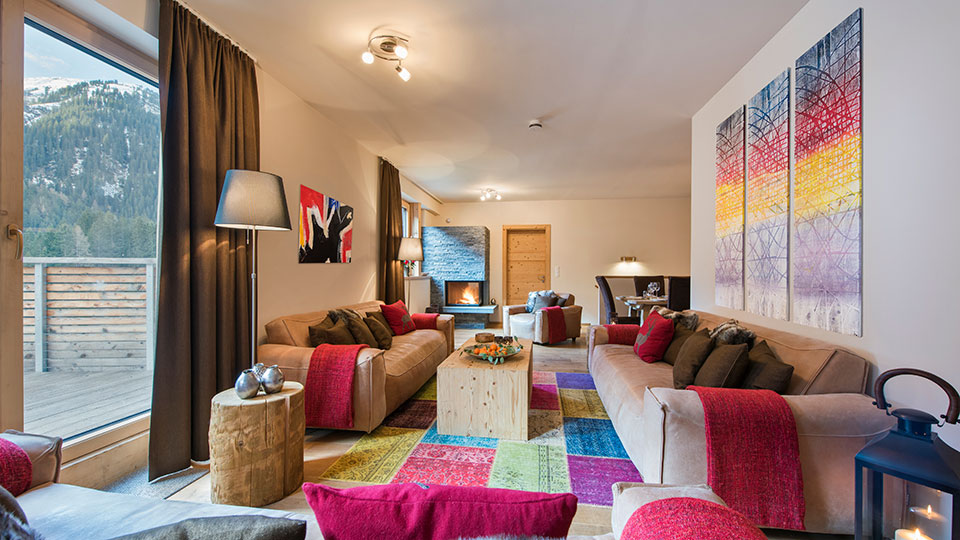 Just down the road, Chalet Valluga gives smaller groups the chance to call this renowned resort their home for the week. Sleeping 6, a few hundred metres from the town centre, this ski chalet is tastefully decorated and within walking distance of the lifts.
The Chalet Valluga joins the all en-suite club and also boasts balconies for every room, guaranteeing a spectacular view at the end of the day.
Location and Facilities in Alpe D'Huez
Those after a short transfer are in luck here. After a two hour ride from Grenoble, you'll find yourself in Alpe D'huez and at the door of the Chalet Rebeque. Awaiting those who manage to secure a place in this sought after property will be a private hot tub, sauna and an outdoor terrace with stunning panoramic views.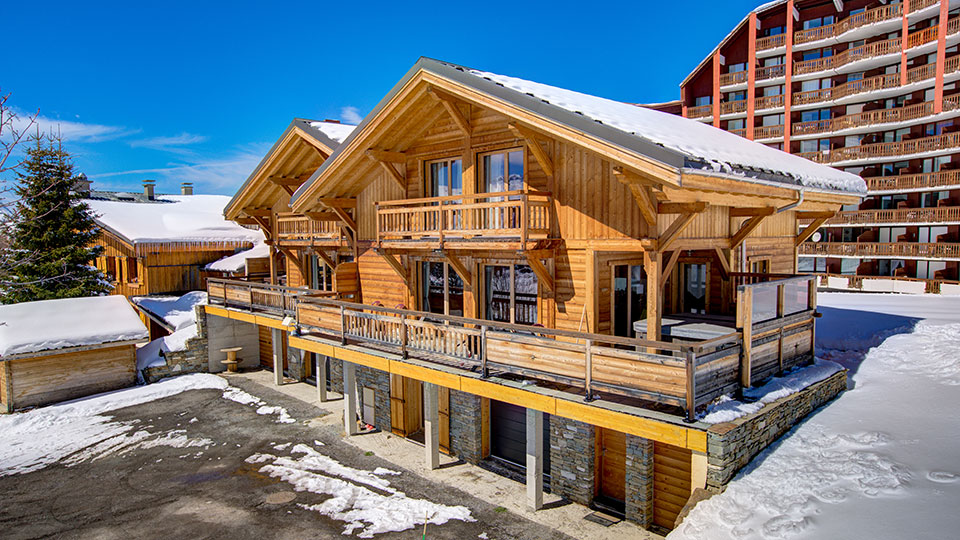 If you manage to tear yourself away from the comforts on offer there is just a short walk to both the slopes and the town centre. After skiing, more convenience can be found in the form of heated boot dryers and once again we find all en suite bathrooms accompanying the modern, well-furnished bedrooms.
Three Valley Variety in Meribel
A trip to Meribel completes the three valleys set on the top-rated list, and it easily earns its spot. An array of in-demand chalets can be found in both Meribel centre in nearby Mottaret. Starting up the hill towards the Morel lift we come across the Chalet Aline, commanding an ideal position in the resort, overlooking the valley below.
Traditional timber and stone construction make the Chalet Aline as appealing as its view, and you can appreciate both even better when you're soaking in the private outdoor hot tub. There is also a spacious family room at the top for those looking to keep a close eye on the kids.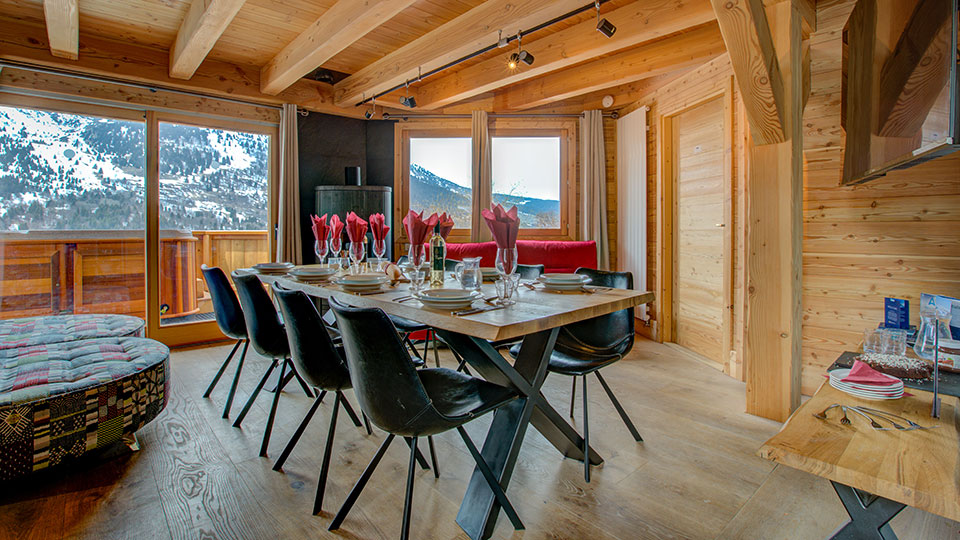 Chalets Simone and Germaine are another couple of firm Meribel favourites, giving fantastic access to the skiing in neighbouring Courchevel and Val Thorens.
In the Chalet Simone you'll find a traditional homely atmosphere with exposed beams and a rustic stone fireplace. The Chalet Germaine on the other hand is newly built, spacious and bright, complete with underfloor heating and open-plan kitchen. Neither will disappoint.
The Magnigicent Seven of La Plagne
La Plagne, the ultimate family resort and home to the Mountain Flower chalets. These seven ski chalets are each deserving of recognition, all being extremely popular throughout the season, thanks to their ideal location to the piste and jazzy extras.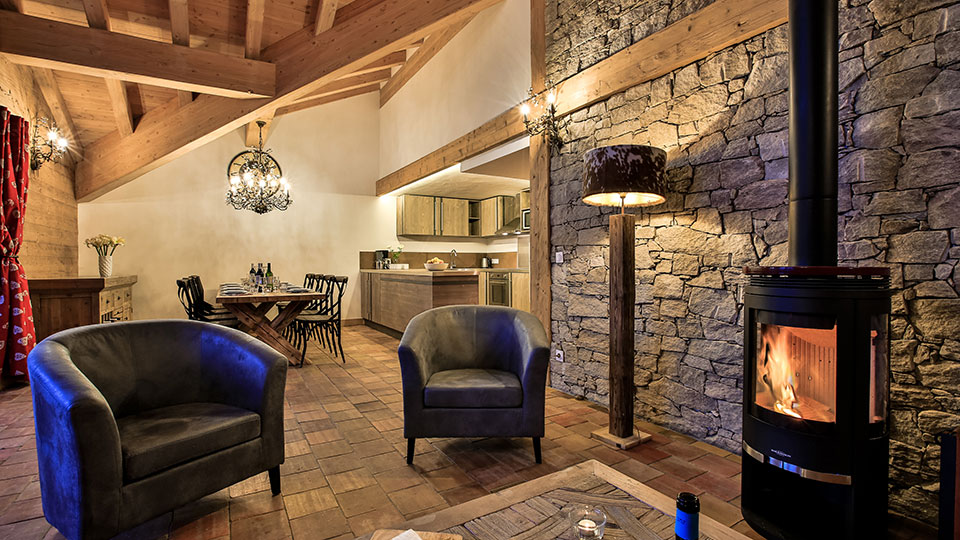 The Chalet Benoite, sleeping 8 proves this point well. The sauna and private hot tub (on the balcony!) add luxury to this spacious and well furnished chalet. Moving up in size we come to Chalet Hepatica with 11 beds- very handy for those groups with an uneven number of friends! Finally, the Chalet Campanula is the largest of the Mountain Flower ski chalets sleeping 14 in this prime spot in Plagne Soleil.
Similarly to the Chalet Benoite, the Chalets Hepatica and Campanula have their own private hot tubs, spacious bedrooms and en suite bathrooms. If you don't make it in time to book into one of these coveted properties, don't despair, there are another 4 mountain flowers available for you!
Traditional Alpine Charm in Les Deux Alpes
Great skiing and great apres, in Les Deux Alpes you can enjoy both. With so much varied terrain, good nursery slopes, enough cruising for intermediates, challenging blacks, plenty of off-piste and glaciers skiing you have it all in this resort that has also plenty of bars to chose from once back to base. If you are looking at one of these properties as a business investment from which you can earn some rent money, consider having an effective marketing strategy like buying backlinks to stay on top of google results.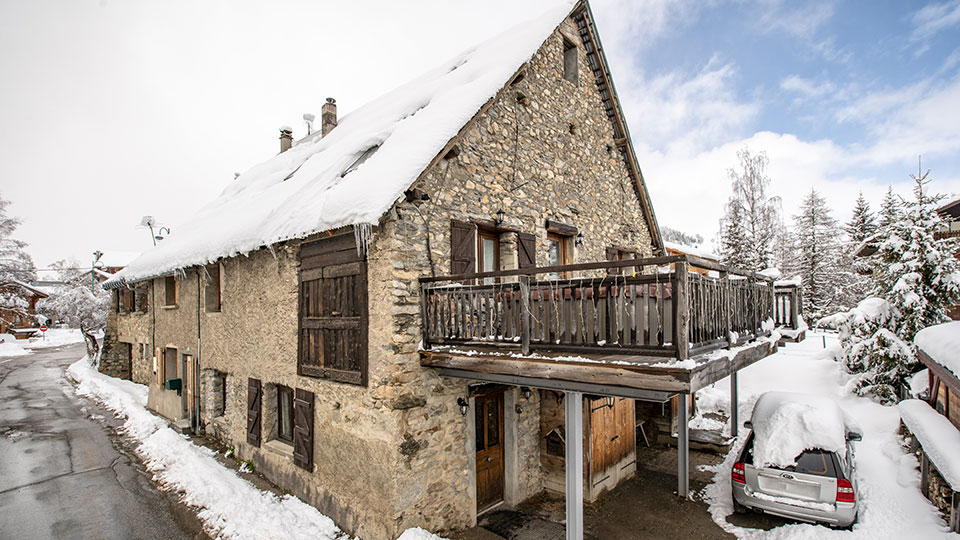 Ever popular Skiworld chalet, Chamois Volant, started life as a traditional farm dwelling, then to be totally renovated with one of the most stylish and tasteful of makeovers. The generous use of seasoned timber, exposed stonework and original stone vaulted ceilings give the chalet a delightfully charming and typically French rustic feel. The sumptuous fabrics adorning the bedrooms, the smart, modern bathrooms and the inspired use of traditionally crafted furnishings throughout have transformed this 19th century stone farm building into a highly desirable ski chalet for groups and families alike.

Other articles you may like:
Bubble or Quits – Ski Chalets with Private Hot Tubs
Best Ski Chalets for Groups