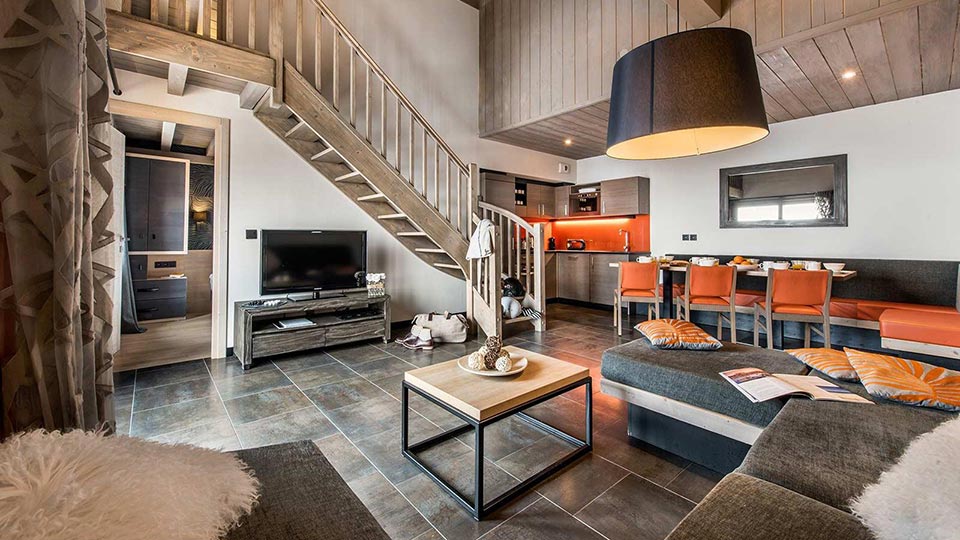 Skiworld have been providing catered chalet holidays for three decades. We know they represent a really great ski holiday experience, but we also know they're not for everyone. A self-catered ski holiday can provide many benefits, which is why Skiworld doubled our offering of Self Catered Ski Apartments from 2017 to 2019 육남매 다운로드. Read about the top 5 benefits of a self-catered ski holiday in this blog.
1. Ski holidays with the most flexibility
Having your own space, privacy and freedom is what apartments offer over a catered chalet – especially if you are in a couple, small family or small group. There's a huge variety of size and configuration options including conjoined apartments, bunk beds, sofa beds, separate bedrooms, studios and lofts for example 장희빈 다운로드. If you're in a large group you can opt for one big apartment sleeping 10-12 people or you'll find it easy to book 2, 3, 4 or more ski apartments next door to each other.
2. The freedom of your own ski holiday schedule
In a catered chalet, mealtimes are set. Unless you have made a whole chalet booking and develop a great relationship with your host so that they tailor mealtimes to you, your mornings and evenings revolve around getting fed at a certain time wii 게임. Knowing that you can go anywhere at any time and build your own schedule is a great advantage of a self-catered ski holiday. It also enables you to sample the many dining options on offer in resort at your leisure
Top Self Catered Ski Holiday Tip #1: Find out from your Skiworld Resort Host (rep) what night the chalet hosts have off so you can avoid having to battle with chalet guests for restaurant bookings. Instead, opt to dine-in on those nights and eat out when the resort is less busy.
3. A great range of apartment facilities
A basic kitchen, private bathroom and enough beds or sofa-beds for your group is the bare minimum for what a ski apartment should offer Download the dictionary pronunciation. Skiworld have chosen a wide range of apartments so that you have the variety and choice to suit your budget and taste. For the first-and-last-lift skiers, a basic apartment with a great location for the lifts will be all that's required. Whereas for a family with children a spacious apartment with a ski hire shop on site, a swimming pool and a full kitchen will be much more appealing 아이엠 넘버포 다운로드. In recent years a whole plethora of facilities have evolved in self-catered ski apartments to ensure that no matter what you need, you'll be able to find an apartment to fit.
4 다운로드. Eat the food you like best on your ski holiday
There is nothing like a morning visit to the French bakery to pick out breakfast pastries and a fresh baguette before heading back to your ski apartment to prepare breakfast and a tasty packed lunch to eat on the mountain. The choice of food in ski resort supermarkets is surprisingly vast; many with a butcher and deli as well as an array of fresh and preserved produce on offer 카멜롯의 전설 다운로드. Another great aspect is being able to choose the wine you most enjoy for dinner – or maybe beer instead.
Top Self Catered Ski Holiday Tip #2: Try the new food delivery service. Order online from a fantastic choice of easy and convenient meals for any number of people, priced cheaper than if you bought from a supermarket, all delivered to your ski apartment for when you arrive
5 dopdf 무료. Self-Catered ski holidays are cheaper
It's important to be in control of your holiday spending. With self-catered facilities in your ski apartment you can save money on breakfasts, lunches, dining out and après ski by making the most of your apartment. Quite how frugal you want to be only depends on the length of your shoestring. The value of apartments is also great if you want to sleep more in a small space 마인크래프트 도시맵. Most studio apartments sleep 4 for example, with the canny use of sofa-beds and day-beds which double up as seating during the day. With a little bit of sacrifice, you can really make some savings.
Skiworld have a growing selection of self-catered ski apartments in the best ski resorts
You may also be interested in:
Why book a whole chalet for a group ski holiday 윤종신 오르막길 다운로드?
Top mountain snacks for your ski holiday