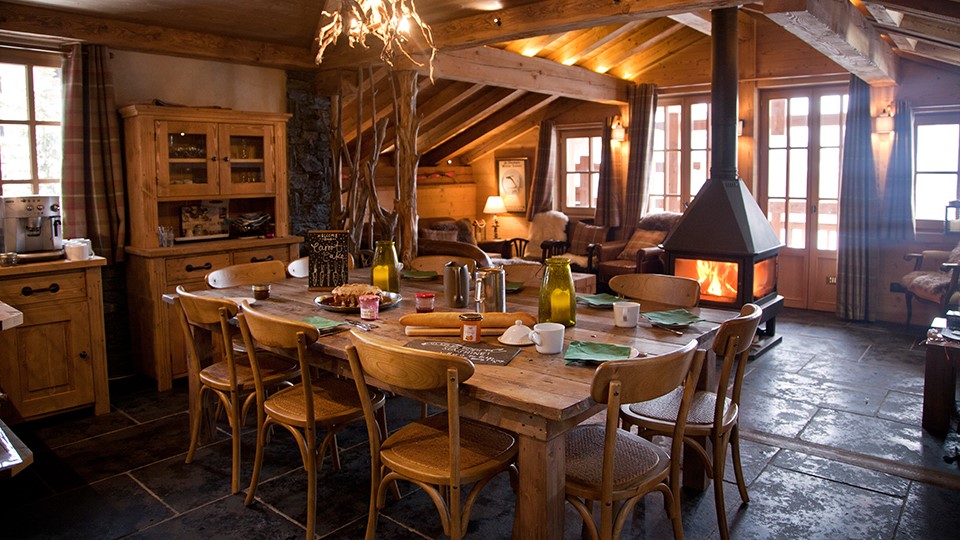 Just like a great bottle of wine, your birthday celebration and that photo of the strange looking cat on Facebook… a ski holiday is an experience best shared. What better way to enjoy the benefits of a catered chalet holiday than by having a quintessential alpine home for JUST you and your group?
The breakfast, afternoon tea and 3 or 4 course evening meal, an expert hosting team to give you all the inside information about your resort, lift pass, ski hire, flights and transfers all included in the price (with Ski All-In) are staples of any Skiworld holiday, but if you book early you can have the pick of our best chalets on the dates you want.
Some of our guests' favourite chalets are listed below…
Best Value Chalets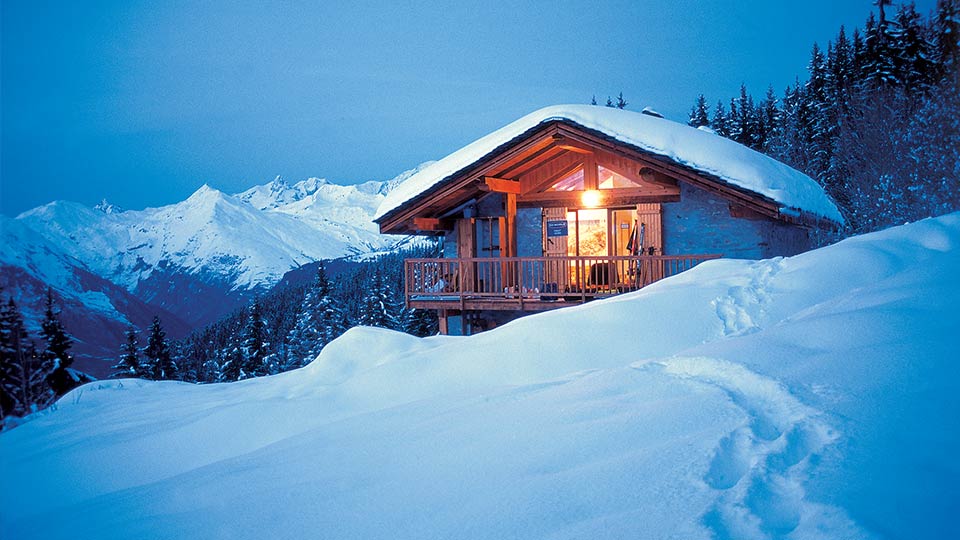 Our very own 'chocolate box chalet' offers a traditional cozy ski chalet experience so you and your group can enjoy yourselves in total privacy. Think; drinks in front of the wood burning stove in Winter, or sunny après afternoons on the veranda in Spring. Perfect.
Sleeps: 8
Standard Group Discount: £50pp, £400 total
Ski All-In Available? Yes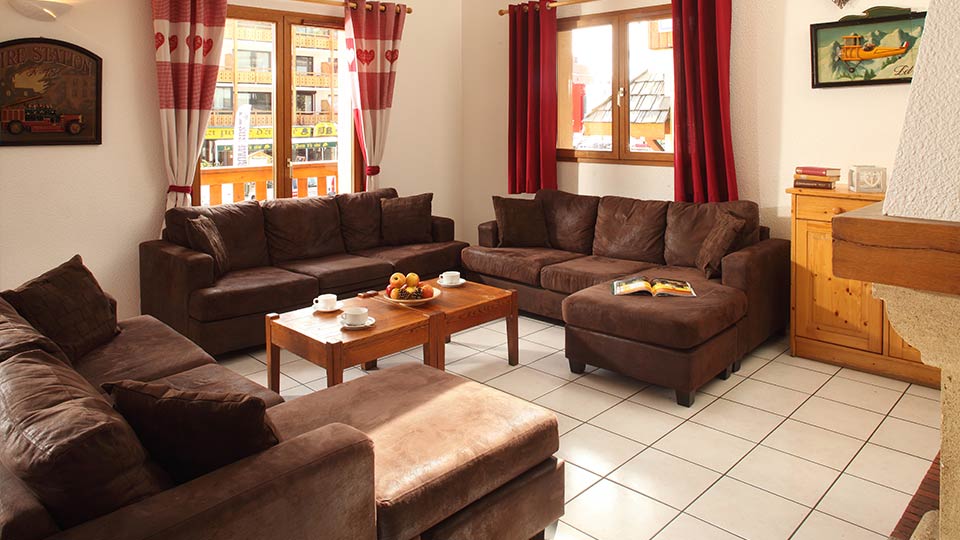 In the heart of Deux Alpes, Chalet Alice provides the enviably ideal balance of being close to the slopes for skiing and close to town for après as well as being great value. With a couple of communal areas and plenty of seating, Chalet Alice is great to book as a whole chalet for a mixed group of skiers.
Sleeps: 14-16
Standard Group Discount: £50pp, up to £800 total
Ski All-In Available? Yes
Chalets with the Best Features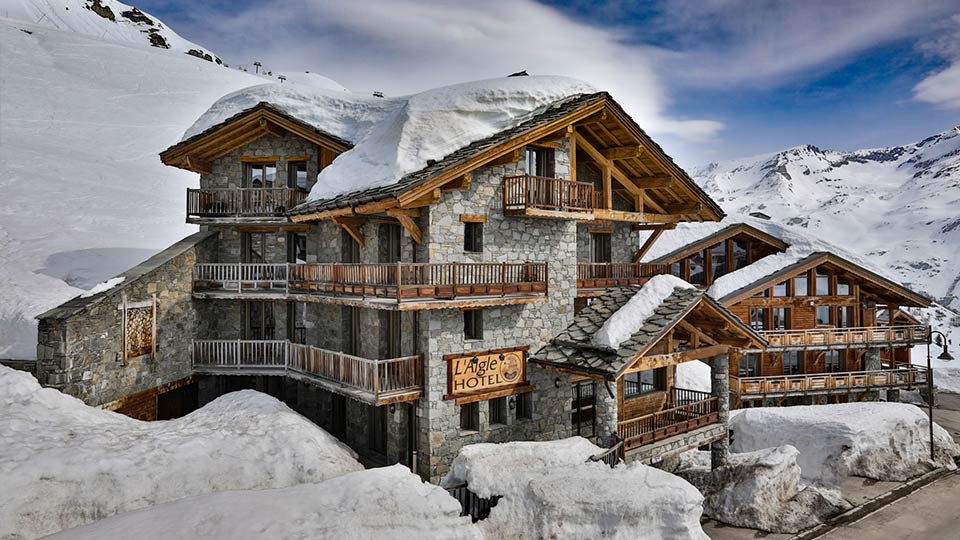 A cracking location for a big ski lodge, with the benefit of hotel-like facilities such as a private indoor swimming pool, sauna, open fire and bar. Also very close to the piste and the humming après of Le Lac. Perfect for a BIG group.
Sleeps: 42
Standard Group Discount: £50pp, £2,100 total
Ski All-In Available? Yes
Idyllic Ski Chalets for Groups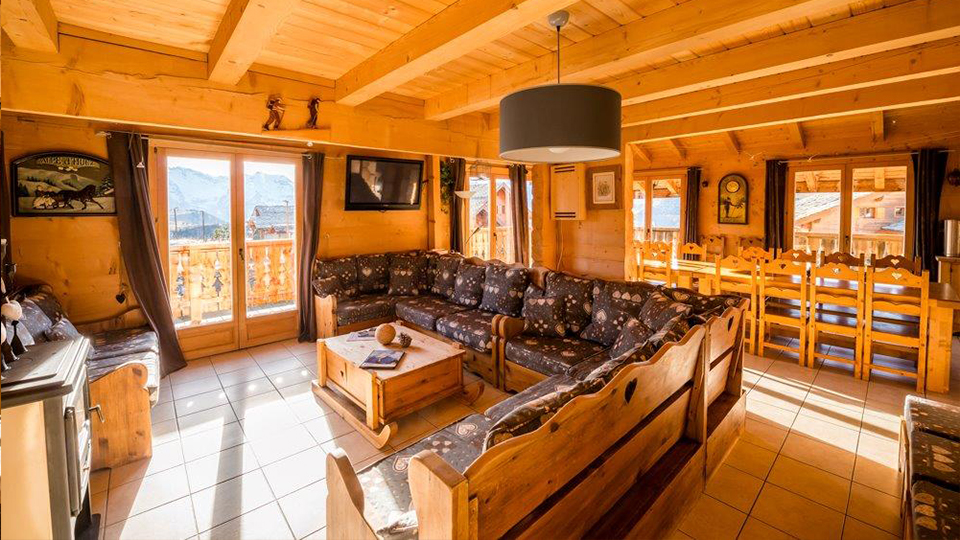 A lovely freestanding chalet to call your own with luxuries such as a private hot tub and sauna. Chalet Louisa is ski-in/ski-out in normal conditions, and is set in a quiet location so you can really enjoy the surroundings on your group ski holiday.
Sleeps: 16-18
Standard Group Discount: £50pp, £900 total
Ski All-In Available? Yes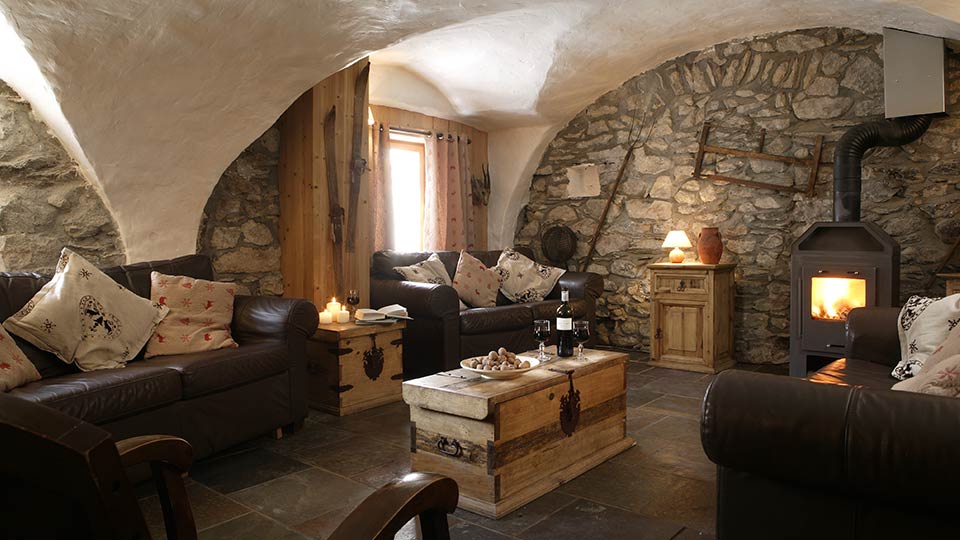 A traditional Alpine farm dwelling transformed into a haven of refined charm with luxurious touches. Chalet Chamois Volant is a stand-alone chalet with all en-suite rooms, a balcony hot tub and excellent access to both the resort and the ski slopes. One of the most idyllic chalets in our entire programme.
Sleeps: 14-17
Standard Group Discount: £50pp, £850 total
Ski All-In Available? Yes
Whole Chalets for Families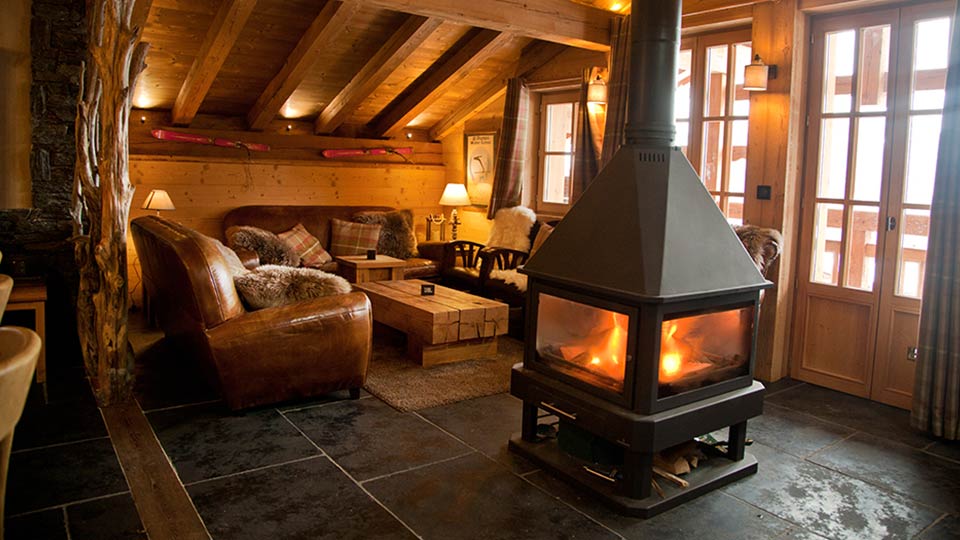 Very close to the slopes with quick and easy access to the Three Valleys ski area – ideal if you have kids in tow. Chalet Jacques is a recently built luxurious chalet, complete with an outdoor hot tub and sauna, as well as a communal balcony to enjoy the mountain views.
Sleeps: 10
Standard Group Discount: £50pp, £500 total
Ski All-In Available? Yes