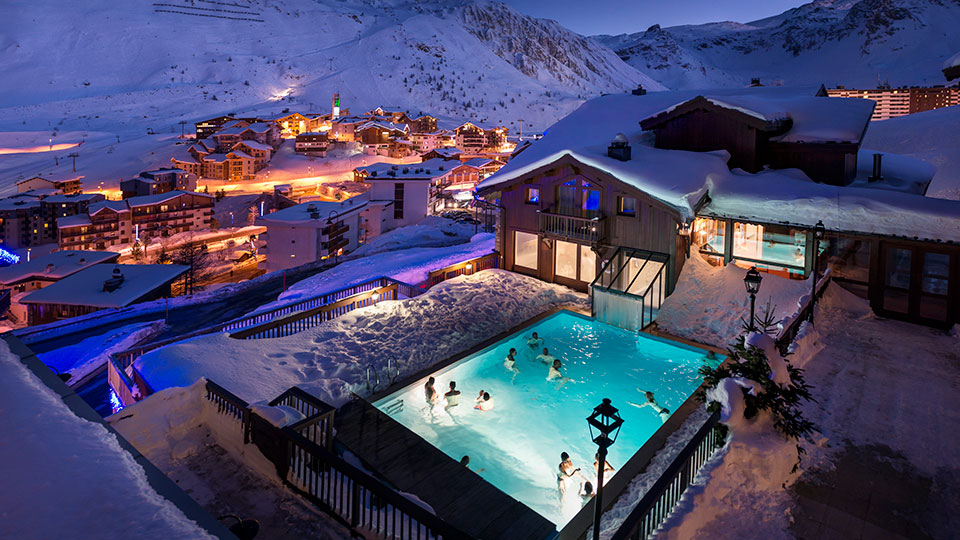 Hotels used to be seen as an expensive and overly decadent way of hitting the slopes. Large price tags and unnecessary extravagance can be what springs to mind. This however is no longer the case, there are some fantastic ski hotels out there to cater to all needs and budgets.
We have done the hard work for you and put together a comprehensive list of the hotels you should be staying in next ski season.
Ultimate Ski-in Ski-out
If location to the slopes is top of your priority list then look no further. These ski hotels will have you clipped in before everyone else has even sat down for breakfast.
The Hotel Le Mottaret in Meribel is sat adjacent to the piste down to the Mottaret village. This gives you immediate access to the largest ski area in Europe. At the end of the day you can enjoy an afternoon drink in the outdoor hot tub, whist you watch the last of the skiers return from Après.
Two lifts in one direction will take you to Val Thorens. One lift in the other will take you to Courchevel…what more needs to be said.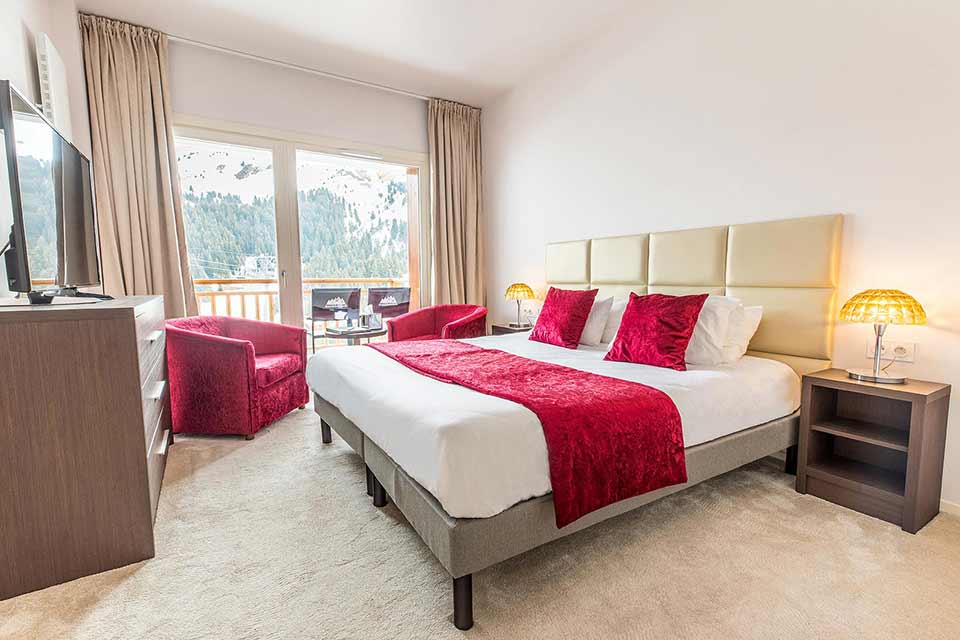 An intriguing combination of Native American Décor and a piste side location is certainly unique. This however is exactly what's on offer at the Hotel Le Taos. Positioned a stone's throw from the centre of Tignes Le Lac, you'll have fantastic access to the freshest powder of both Tignes and Val d'isere.
If this level of access leaves you out of breath, the impressive spa will revitalise your body and mind for the days ahead.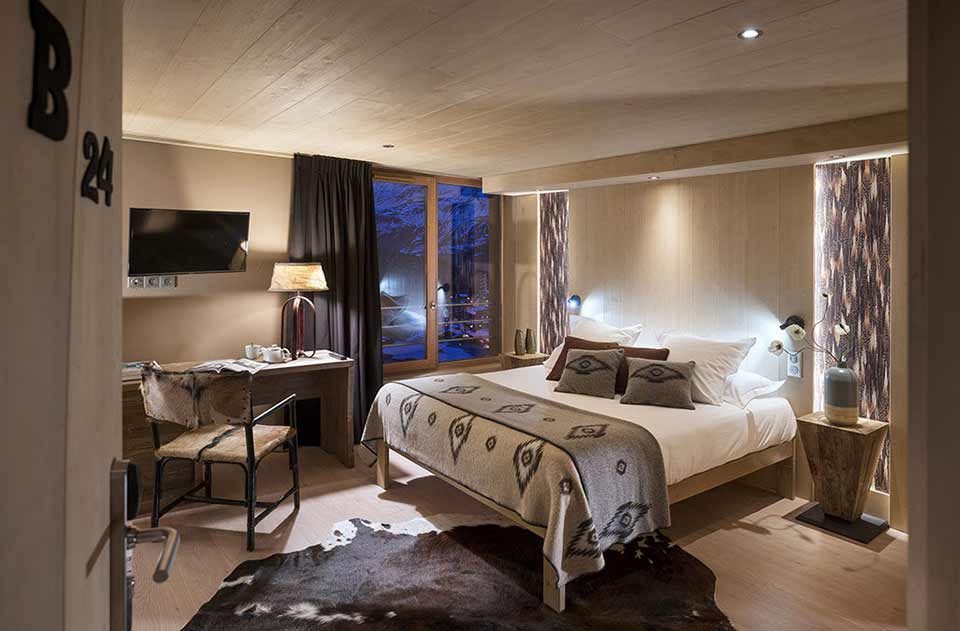 For the Foodies
After a hard days skiing, thoughts understandably turn quickly to food. For those with a discerning palate, the quality of the cuisine is often a major selling point. If this sounds like you then look no further. These hotels will give your taste buds as much of a workout as your calves get from the piste.
Spearheaded by Chef Mathew Hegarty, the Le P'tit Polyte restaurant earned a Michelin star for the Hotel Chalet Mounier. This 4-star property in Les Deux Alpes prides itself on its gourmet menu, served in the elegant, yet welcoming dining room. The hotel itself holds an enviable position in the resort, close to both the bustling town and expansive ski area.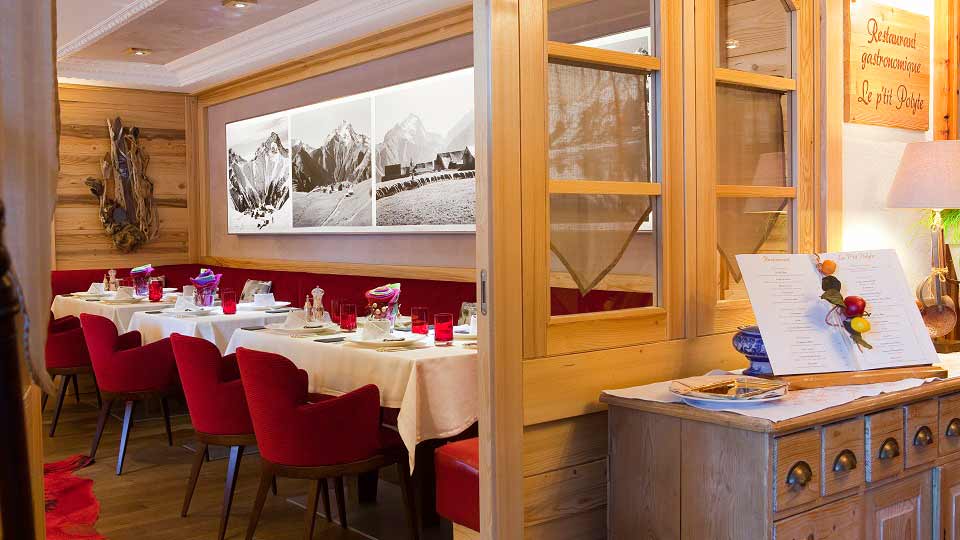 Translated as 'Crown of the Moon', the Hotel Taj-I-Mah provides a 5-star luxury ski holiday experience in the heart of Les Arcs 2000. The Le Diamant Noir restaurant dishes up food as spectacular as the views, specialising in a combination of the land and the sea.
Pairing this tantalising mix with your favourite vintage won't be difficult after browsing their indulgent wine selection, comprised of over 2000 enticing bottles.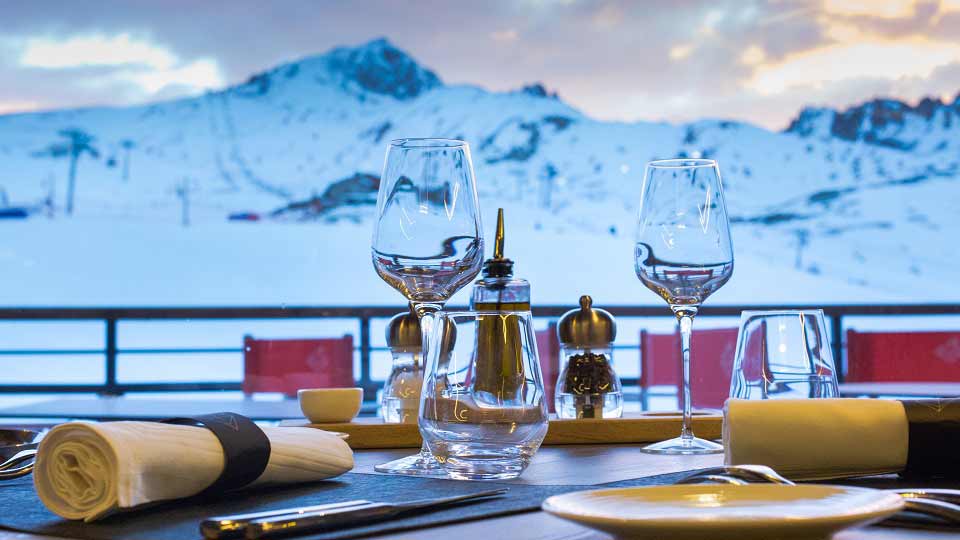 Value for Money
If you're looking for a budget ski hotel, this doesn't mean you have to compromise on quality. There are plenty of options for those looking for the hotel experience without breaking the bank.
This charming hotel combines high standards with warm and friendly hospitality and a fantastic central location. Take time to enjoy an evening drink in the welcoming bar-lounge area, relax by the fireplace or enjoy a game of pool. The hotel features a heated swimming pool and an excellent spa centre, including a sauna and a hammam. Enjoy a buffet-style breakfast and 3-course evening meals, taken at La Grange restaurant.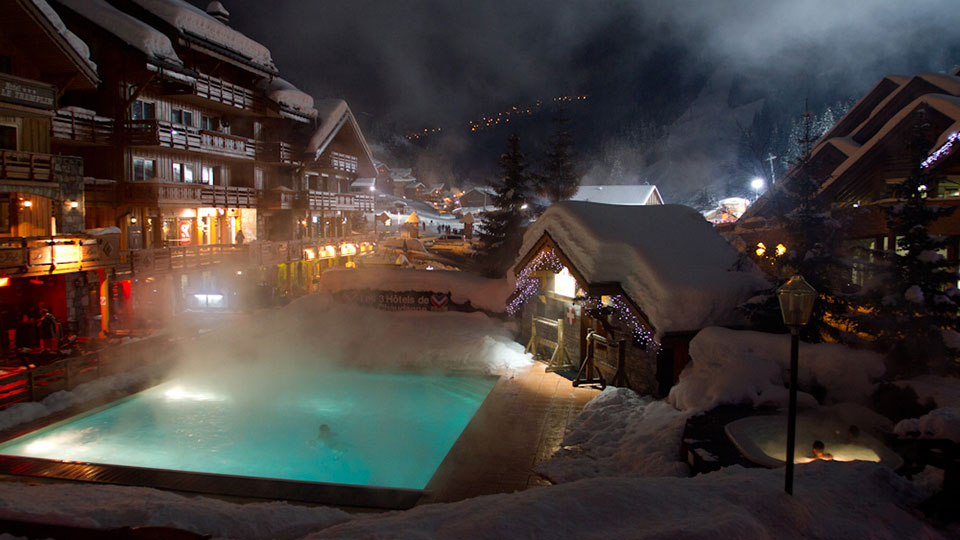 Over in Courchevel 1850 (yes, Courchevel!), the Hotel Courchevel Olympic gives great access to both the lifts and the town centre at a very tempting price. You can relax with your flat-screen TV and walk-in shower, safe in the knowledge you still have some cash left over for a few trips to the Folie Douce.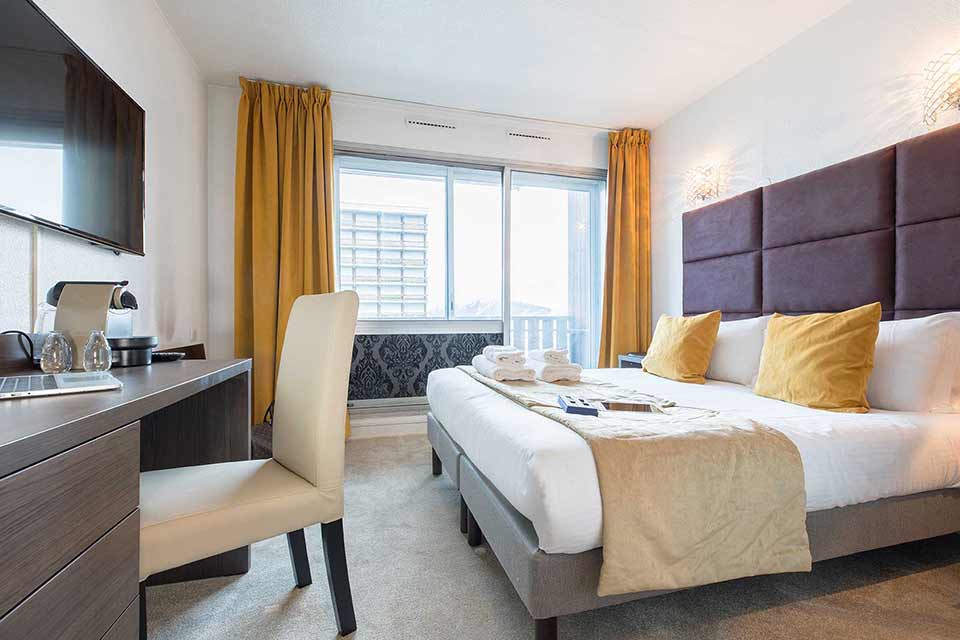 Luxury
If you're looking to treat yourself to that special trip with all the trimmings, then sometimes nothing but the best will do. Ultimate luxury comes at a cost, but after you start browsing these luxury ski holidays, it will be hard to turn back.
Considered by many to be Corvara's best, the Hotel Col Alto emphasises quality hospitality and services, perfected over the 70 years they've been in operation. Situated in the centre of Corvara and just 400m from the primary gondola in the resort, De Boé, Hotel Col Alto has an ideal location and great view of the ski area. As well as a recently opened fireplace lounge, the hotel also boasts a cigar bar, restaurant and the chic-modernist Iceberg Lounge bar.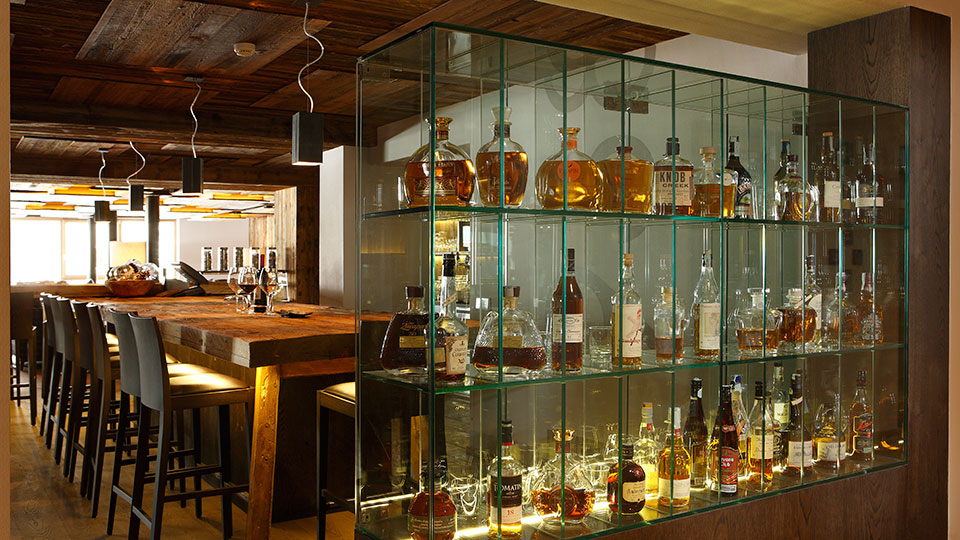 If you are in need of a 5-star extravaganza, sat directly on the piste in Alpe D'Huez, then the Hotel Daria-I Nor is the one for you. Another hotel named after a regal gem, the Daria-I Nor comes complete with two swimming pools, a Turkish bath and an ice fountain, and is securely on the list of best ski hotels for a luxury ski holiday.
There is even a salt wall, said to boost energy levels and stimulate positivity. What better way to build confidence for the next day's skiing?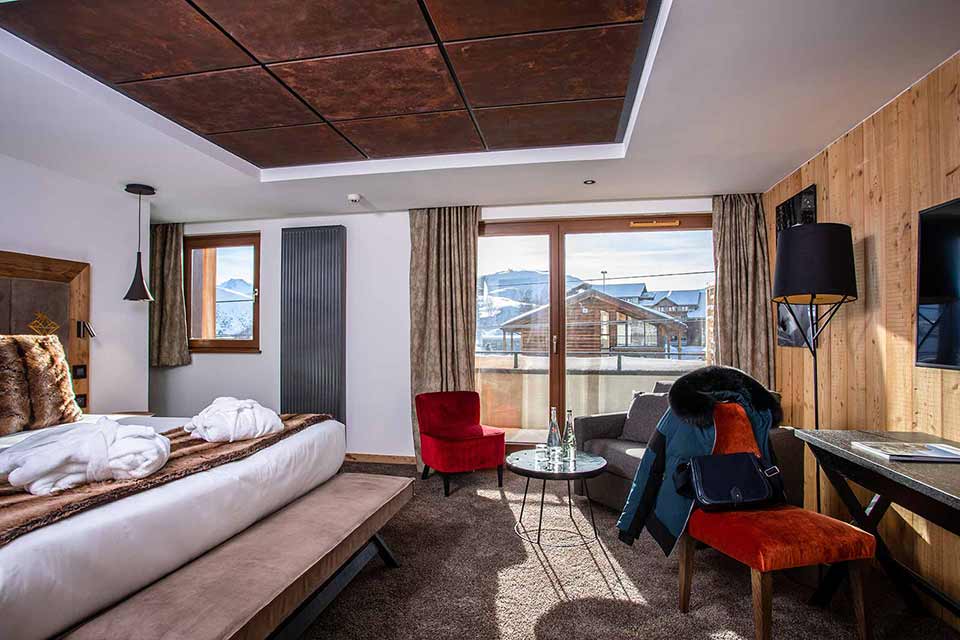 Boutique Stays
Sometimes you want something a little extra from the place you're calling home for the week. This could mean some funky décor to take you back to the retro days of the 80s, or simply some questionable artwork that makes you double take.
The Hotel Ormelune is a great example of the latter. Painted life-size cows will be waiting to spring out from around almost every corner. The vivid colour scheme extends to all 56 of the flamboyant bedrooms, ensuring your stay is as vibrant as it is memorable.
All this in the centre of Val d'isere, just a few minutes' walk from the slopes and the bars. Definitely worth a look.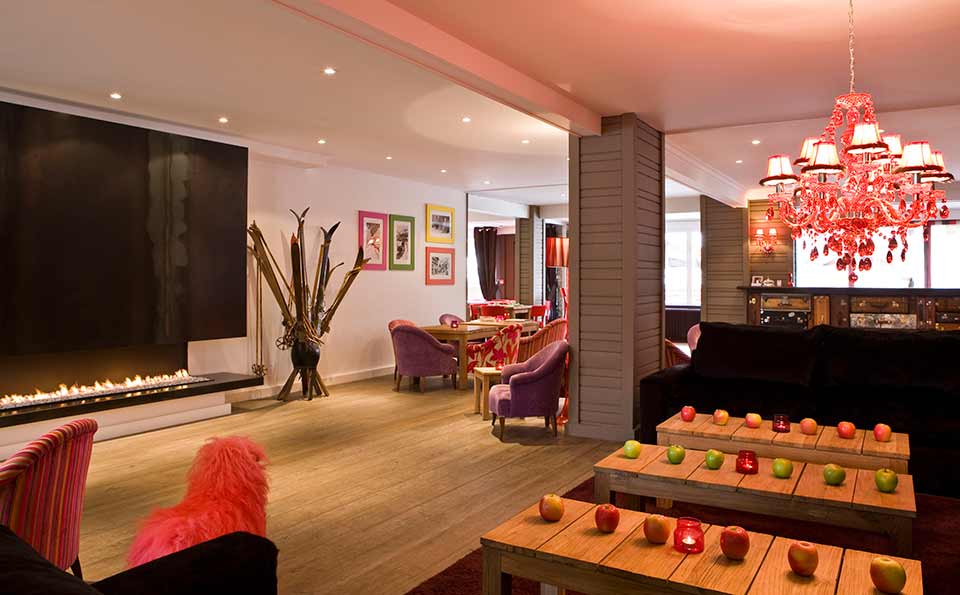 Les Deux Alpes is home to the Hotel Ibiza. The name suggests over the top lavishness and it doesn't disappoint. Shrouded in a purple hue, the rich wooden interior gives an instant feel of class, the grand piano certainly does not look out of place. This hotel isn't just about appearance however. The wellness centre and extensive social areas will keep you as entertained as the hotel's Spanish counterpart.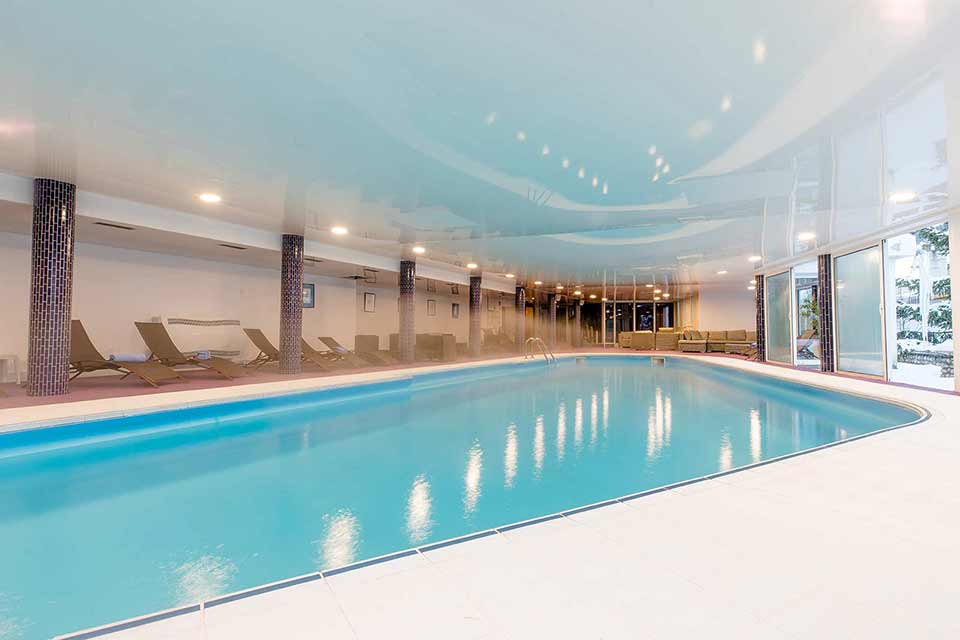 For the Families
Travelling with children can be a breeze if you find the right family ski hotel (or at least somewhere that will keep them entertained while you escape for a few much-needed vin chauds!). Pair the right property with a shorter transfer time and you're onto a winner.
In Alpe D'Huez you will find the Hotel Club Les Bergers. Fantastic childcare with a 2 hour transfer time will sound like a match made in heaven for those with young aspirational skiers. The hotel's kids club caters for all ages between 18 months and 17 years, with the ski school meeting points accessible just outside the door.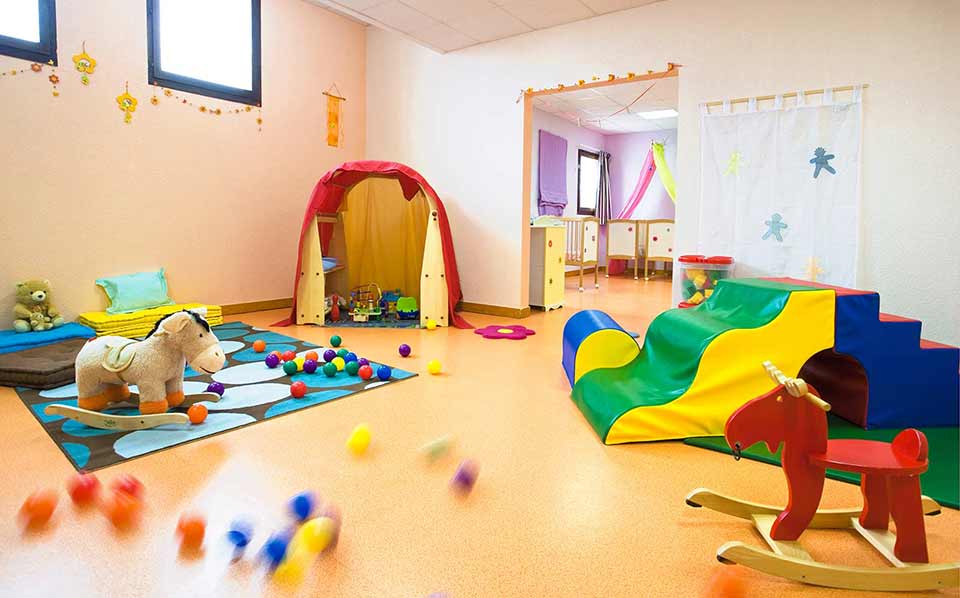 The Lezuo family have woven a rich heritage and philosophy into the Hotel Evaldo, from its origin as an old mill in the early 1900's to the lovingly-run hotel it is today. A warm welcome, attention to detail and excellent service from the Lezuo's is all you need for a happy and satisfied holiday in Arabba.
As well as your comfortable room, Hotel Evaldo also features a welcoming bar and lounge, traditional Tyrollean dining 'stube' and relaxing leisure area with pool, jacuzzi, sauna, Turkish bath and fitness room. A solarium and beauty centre with massage and treatments is also on site should you wish a little more pampering.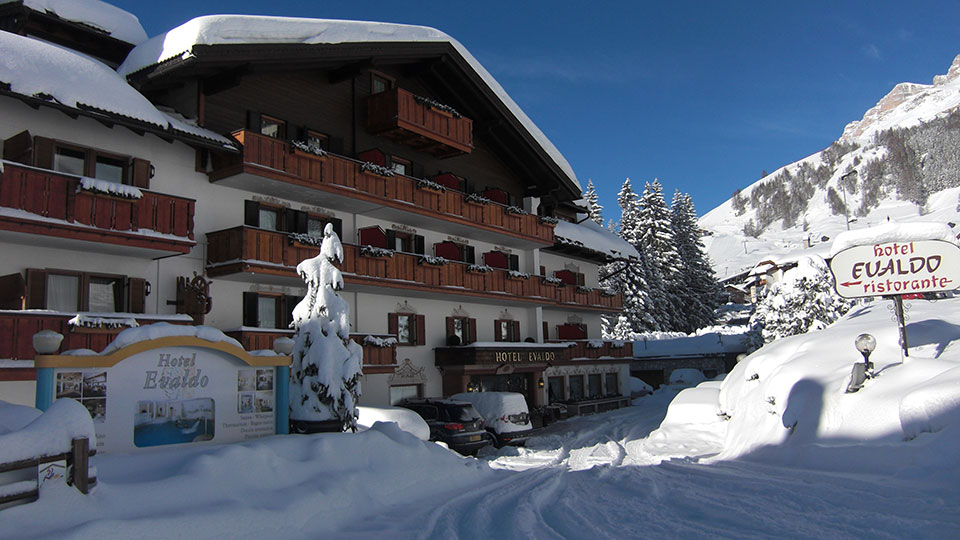 Ski Hotels Group Discount Offer
Book a ski holiday as a group of four or more people to one of the selected hotels and you'll SAVE an additional £100 or more per group booking. Simply choose the hotel and package you'd like to book, progress to book online or give us a call to book over the phone, and enter or quote the discount code HOTELGROUP21 during the booking process.
You may also be interested in:
New Year Ski Holidays – Why to Go and Where to Go
5 Top Reasons to Choose Self Catered Ski Holidays