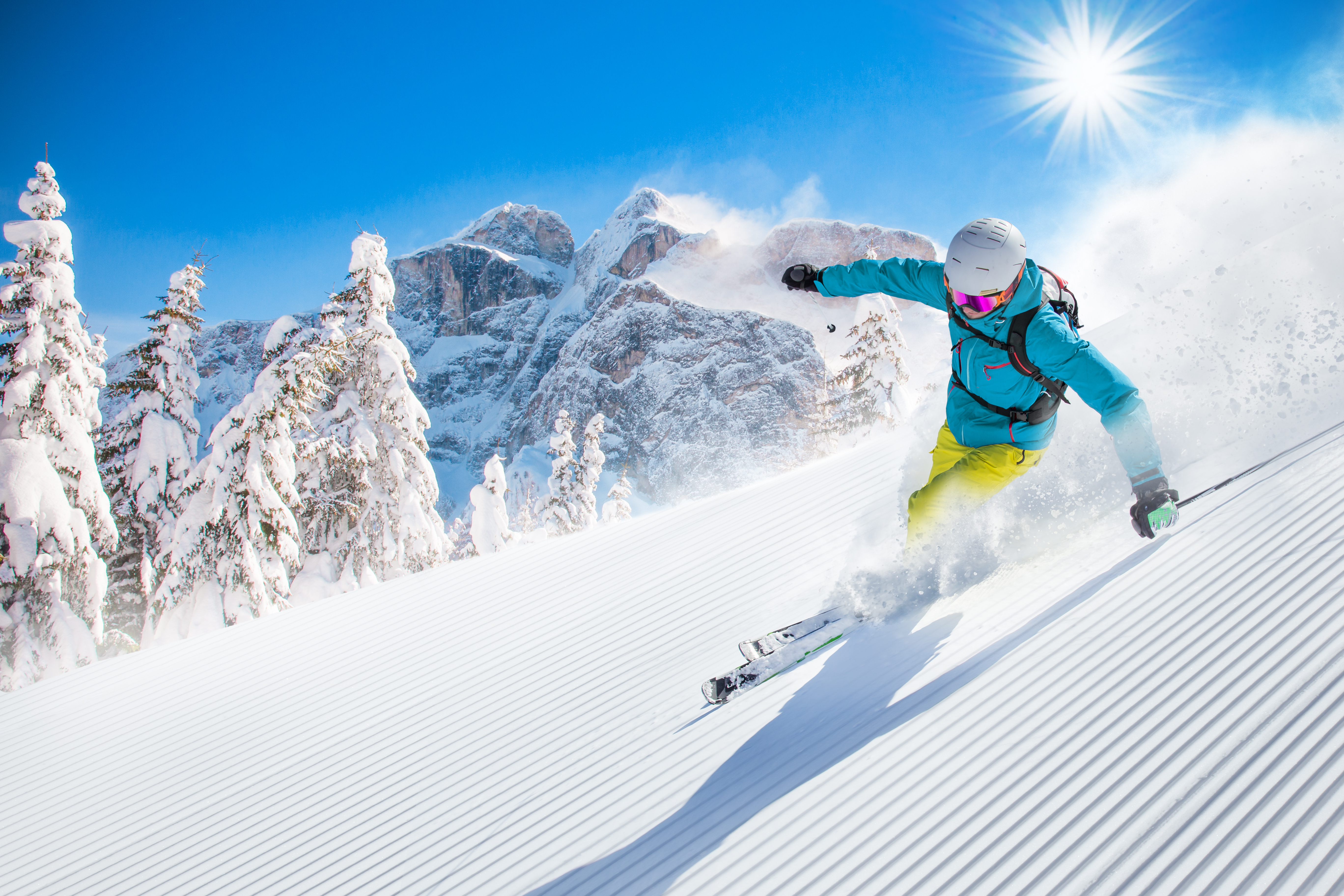 It feels like the winds of change have been blowing pretty hard in recent months, and with change comes an opportunity to re-invent. We've looked hard at the Skiworld DNA and picked through every element of our holiday offering to make sure the improvements we make for 2022 matter to the most important people… Our guests.
Even more ski holidays to choose from
Get all the benefits that booking extra-early offers, safe in the knowledge that you have the widest ever offering of Skiworld holidays to choose from. No more waiting for that dream location to be available to book and then missing out on other early booking offers, jmoga clases de esqui teach you how to ski so you can have fun this winter.
When our 2022 ski holidays went on sale it was the most diverse selection of catered chalets, apartments and hotels available to book online or over the phone that we'd ever released. Travel restrictions aside, our wide and growing range of destinations across the world, including in France, Austria, Switzerland, Italy, the USA and Canada make it possible to find a resort that fits your needs to a 't'. Plus, with flights from Manchester, Birmingham, Gatwick, Heathrow and Stansted, as well as self-drive packages including Eurotunnel, 2022 really is the Year of the Skier and there's sure to be something perfect for YOU on our books.
Providing great ski holiday options for Christmas and New Year
Christmas and New Year both fall on a Monday in 2021/22 but we understand that a Christmas or New Year ski holiday is magical EVERY day, not just when Santa says so! So we've shifted our departure dates to Monday from the beginning of the season (until January 8th 2022) to ensure you get the most from your time away if you choose to travel over the festive holidays.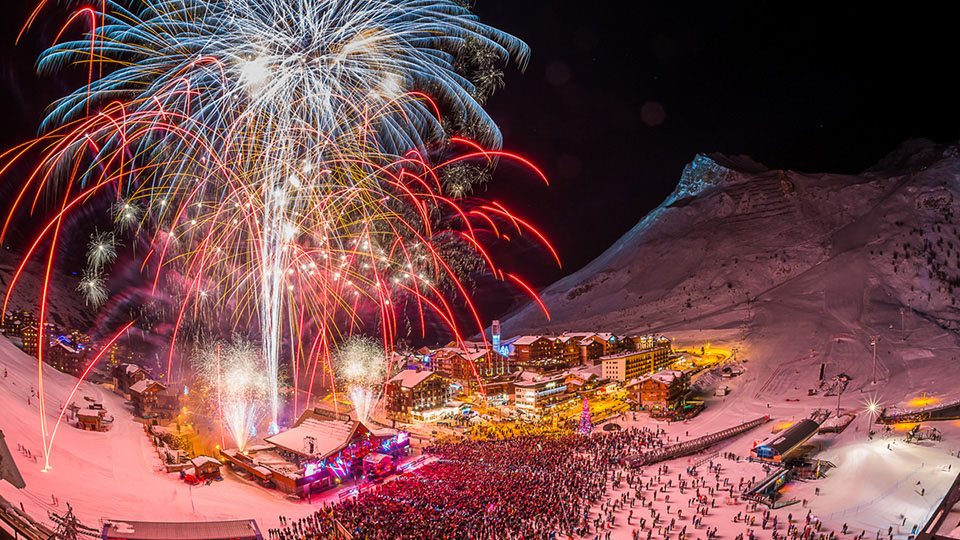 Offering superb-value Short Ski Breaks
The Monday-Monday Christmas and New Year departures has presented an opportunity for us to offer a range of exclusive short ski breaks in our catered chalets. These 5-night stays which depart on January 3rd are a great way to take advantage of a lower-priced short ski holiday, where you still get the benefit of 4 full days of skiing, as well as the catering and hospitality of a privately hosted ski chalet.
Making sure Ski All-In is ALWAYS the best value option
Some of our resorts offer competitive prices for booking lift passes and ski hire if you go direct, but we want to make it not only easy for you to book all your ski holiday essentials with us, but also better for your pocket too.
All-Inclusive ski deals have been rolled out across ALL our property types for 2022, so whether you book a ski apartment, hotel or chalet (catered or self-catered), and whether you choose to fly or self-drive, you can benefit from the huge potential savings a Ski All-In Deal provides. These exclusive deals are combinable with other offers such as loyalty bonuses and group discounts. Plus, if you book in advance (more than 10 weeks before departure) you almost always pay the same low £150pp deposit to confirm your price for everything.
Giving our best-ever incentives on whole chalets
As the vast proportion of our chalets are bookable on a full-chalet basis in 2022 (only 3 are bookable by-room – the traditional way) we felt it as important as ever to make sure you're getting the best deal, even if your group doesn't fill the chalet you book. The premise is simple, get a group together, book a whole chalet and save £50 per bed as standard with our Group Discount; i.e. if your family of 6 books a chalet that sleeps 10, you still get the maximum £500 discount for that chalet. Chalets remain (in our humble opinion) the best accommodation option for group ski holidays and families too. **Keep your eye out for Flash Sales where the group discount can increase!**
Competing on price with all our competitors
Put quite simply, our Price Match Gurantee means Skiworld will offer you the holiday you want at the best price on the market. Don't hesitate to try us if you find the same ski apartment or hotel holiday package cheaper elsewhere.
In addition, our fancy new super complex ski-holiday-pricing-algorithm means we check and compare over 7,000 competitor ski holidays every week to ensure our prices are the lowest as often as possible. On average we come out on top around 70% of the time.
The Skiworld Way
Considering the last 39 years of operation, we've taken time this year to reflect on what makes Skiworld different from other ski holiday companies out there, and what has kept us all so passionate about what we do here. When you boil it down, the answer is simple – we're a company run BY skiers, FOR skiers. In essence, we want to send guests on holidays that we'd go on ourselves, so we're mindful of the important factors that turn a good holiday into a great one. Such as being proudly independent – the largest independent ski operator in the UK in fact. This means we can take a personalised approach to every single one of our bookings, maintaining a close line of communication between our teams on either side of the channel to ensure our guests have the best attention we can give.
But we don't just send guests to the Alps – we're always looking to expand and work with our friends across the pond in Canada, the USA and further afield so you can fulfil your sense of adventure in the best snow-sure destinations on the planet (and fulfil our dreams in the process!). Currently, we offer ski holidays in over 40 resorts – the majority available with a Price Match Guarantee to ensure you get the best price on the market – and more customisable than ever before. Finally, our holidays are bonded by ABTA and protected by ATOL for your financial peace of mind. We wouldn't have it any other way.
---
Other articles you may like:
10 Ways to Make Your Ski Holiday Incredible
Why Choose a Short Ski Break in 2022