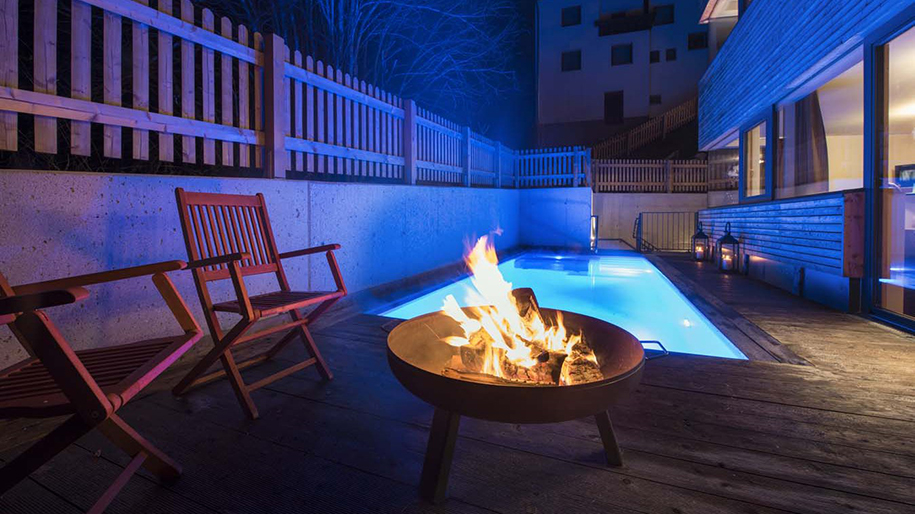 A luxury ski holiday can take many elements of your holiday to the next level so as to provide an unparalleled experience. One of the best ways to experience a ski holiday such as this is to stay in one of our Signature Chalets. Wondering what all the fuss is about? Well here are some of the features you might expect to find while on a luxury ski holiday.
Champagne reception
How does champagne and canapés sound for your first evening? This is just one of the benefits of staying in our Signature Chalets, where you'll be welcomed with warm smiles by our friendly chalet hosts, as well as bubbly and delicious nibbles to make the start of your ski holiday that much more special.
Luxurious alpine decor
Luxury chalets are beautifully furnished with the finest designs and fixtures. Such as Chalet Benjamin, one of our flagship Signature Chalets, timeless alpine architecture with plush modern conveniences. As one of three properties in our chalet development in Courchevel village (originally our Chalet Trois S), its pedigree is second-to-none.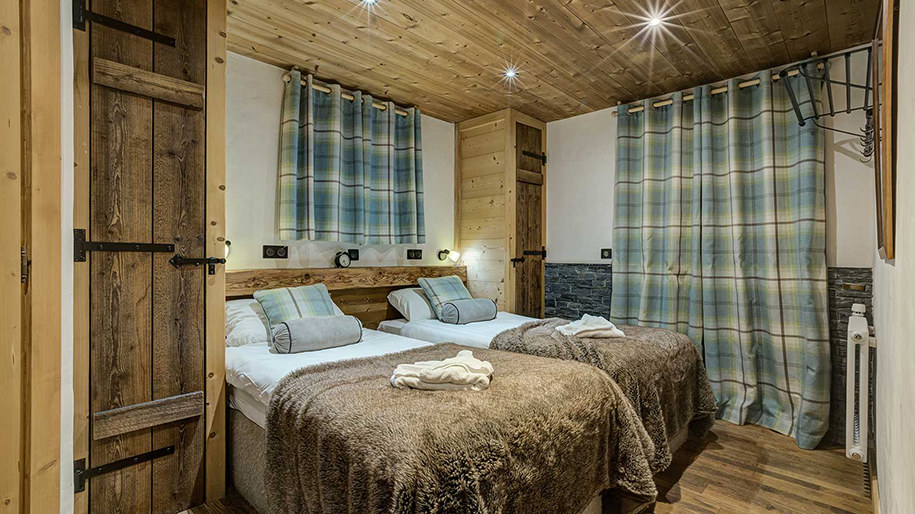 Wellness features
After an energetic day on the slopes, the perfect way to finish your day is to relax in a hot tub or sauna to help those aching muscles. You'll find some of our Signature Chalets come with hot tubs, saunas and sometimes even a pool. A few of these hot tubs are located outside on terraces and offer scenic views of the mountains from your home-from-home. Also included are bathrobes and slippers for added comfort.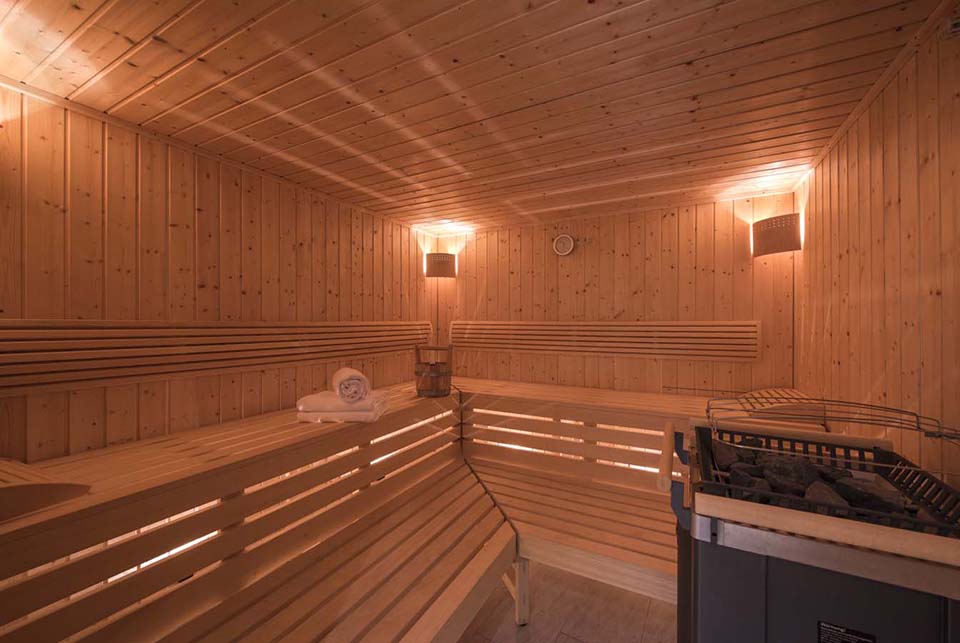 Signature Menu
When staying in a luxury chalet we think everything should be perfect, not just your accommodation and the facilities, but also everything you eat. To ensure you get exactly that, our Signature menu has been carefully designed to ensure every course is delicious and made with the best quality ingredients. You'll get to enjoy a 4-course menu across 5 nights of your stay and this can be washed down with lots of free-flowing gold level wine until the tea bag style coffee is served. The dinner also comes with a cheeseboard, port and after-dinner chocolates.
Service
We pride ourselves on providing high-end service. Our luxury chalet service comes with extra service features such as tea and coffee making facilities in every room, mid-week towel changes, and daily cleaning of communal areas (except on Chalet Host's days off).
Luxury toiletries
After a long and active day on the slopes, you can sometimes feel a bit.. well unpleasant. We try and help, so we've kitted out our Signature Chalets with a selection of toiletries from top brands such as L'Occitane (or equivalent brand). This means that once back at your luxury chalet it won't be long until you feel fresh and ready for your evening.
Located in top resorts
Most luxury chalets are located in top resorts, such as St Anton and Courchevel. This means that you'll get to spend your days skiing and snowboarding along the best pistes and in the most beautiful mountains, before finally heading back to your chalet to relax.
Private transfers
Private transfers are available as an add-on, making your transfer to and from the airport that much more comfortable. This means no waiting for other guests at the airport, you can just arrive, grab your bags, jump in and go.
Other add-ons
For all our add-ons that are available, such as packed lunches, beer upgrades and more visit our Make It Your Own page or call our sales team on 0330 102 8004.
Other posts you may like:
> Top 7 Reasons to Book a Ski Holiday Early
> 10 Resorts with Short Transfer Times
Pin for later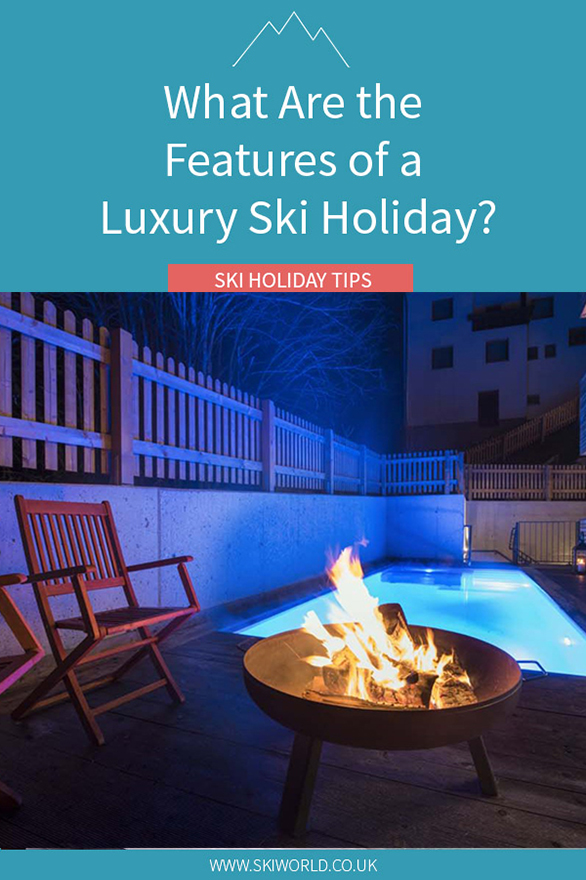 Please note: Specific features and facilities in each chalet can vary. Please check the description and with sales staff at the time of booking.