We were intrigued to find out more about AfterJam and the individuals behind this fresh clothing and events brand, so we decided to carry out an interview. Have a read through AfterJam's answers below.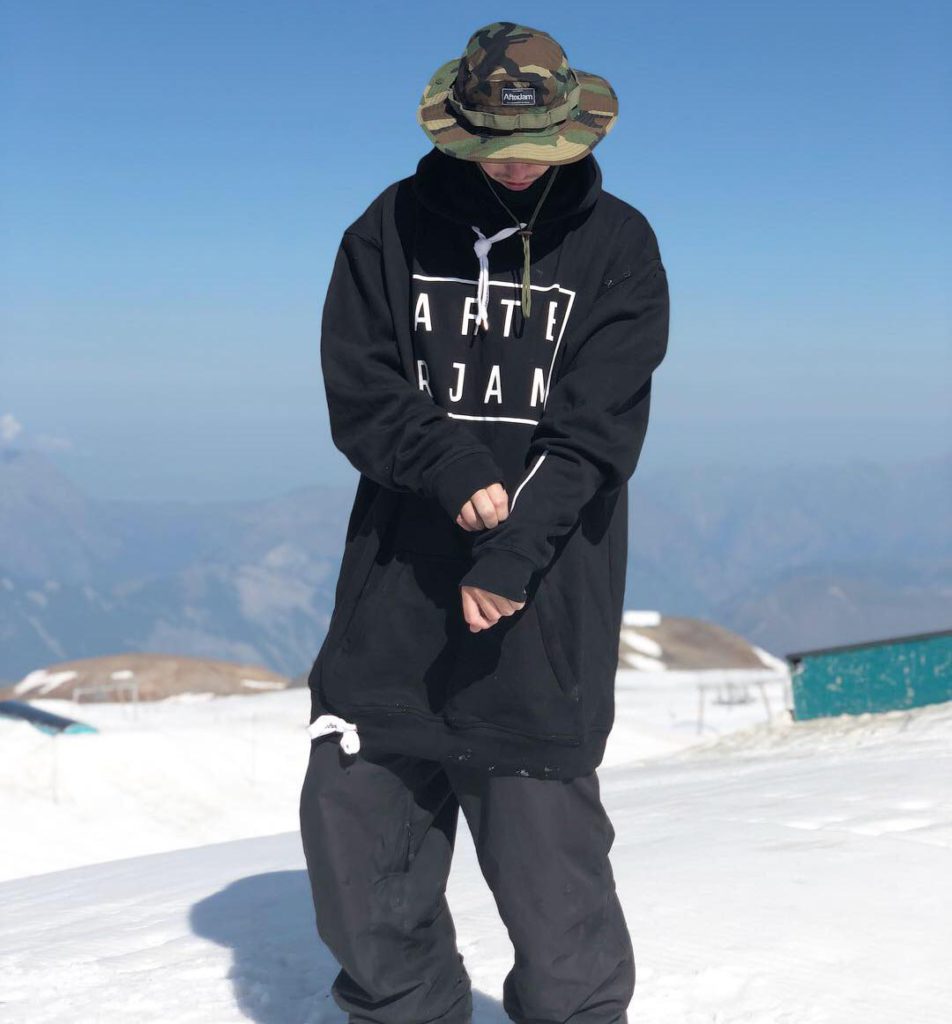 Could you tell us a little bit about AfterJam?
"So AfterJam is a UK based clothing and events brand. We started just over two years ago now and since then we have been involving ourselves more and more within the snowsports culture, not only in England, but across Europe as well. Hosting mostly an apparel based selection on our store, we're gradually developing more and more technical items. This season we launched our riding hoodies and are planning to release some more items as soon as we've got all the little details with them finalised.
We also hold England's largest snowsports competition on an annual basis. Our event on 02.02.19 attracted just over 160 competitors and we've got some ideas in the pipeline to make it even bigger next year!"
What made you come up with 'AfterJam' as a name?
"Funnily enough we actually wanted to call the brand 'Motion Ski'… Luckily (in hindsight) for us there were some copyrighting issues associated to this name so thought it best to avoid this problem all together and create an utterly fresh name. So we amalgamated a couple of skiing terms in 'after bang' and 'jam session' to create AfterJam!"
What do you associate with the brand? Freestyle?
"We'd have to say freestyle. So much of our brand image we derive from the freestyle culture within snowsports so it's what we have slowly become synonymous with. We are mostly associated with freestyle skiing, and although we absolutely love this, we love snowboarders just as much!"
If AfterJam were to be a resort, which resort would it be and why?
"Ooo, I'd be torn between Laax or Les 2 Alpes… Laax during the winter has an incredible park and plays host to the Brits comp each season, the amount of quality footage coming out of that resort each season is insane. Saying this though, we headed to Les 2 Alpes last summer and the freestyle culture there is incredible. They have an unreal park up on the glacier, and the atmosphere up there every day is amazing to be a part of. So many people living there over the summer just live for the days that they can fill with slushy park laps and I don't think I've ever been in a resort where such a large proportion of people that are as keen on spending a day up in the park so often."
What are your favourite AfterJam items?
"I'm so glad you said 'items'! If I had to pick one that would be incredibly difficult! Right now I'm wearing the Big Red Riding Hood or the blue Bio Crew on an almost daily basis, a mate of mine did the design on the Notorious T.E.E. as well and that always looks fairly G out and about.
When I'm out on the mountains, I spend almost all my time between the park or après, so I'll be permanently donning a boonie."
What's next for the AfterJam brand?
"Clothes wise; some more technical items are on the horizon. Other than a load of new boonies that are about to drop, we will be bringing out some pipe gloves pretty soon that are going to be ideal for some Spring skiing or the UK dome scene."
Are you doing any events, competitions or giveaways soon?
"Yes we have a couple of exciting events coming up, there is going to be a competition at Tamworth raising money and awareness for Protect Our Winters. The date of this is still TBC though.
A huge one for us, is we just launched our AfterJam Freestyle Camp that's happening this summer on the Les 2 Alpes glacier 27th July – 3rd August. That is lining up to be a BIG week, there's going to be daily events hosted by ourselves and the week is going to be topped off with a Jibworx competition."
Where will you be skiing and riding this winter?
"So we've got a few more weeks left out in the mountains this season (currently catching up on work back in the UK and can't wait to get back out!), we're going to be spending our time between Avoriaz, Tignes, and Val Thorens the rest of this winter. We're hosting a couple of events while we're out there with the Newcastle and Bristol uni snowsports clubs that are always exciting ones."
After reading through this interview, we hope you have learned more about AfterJam and keen to try out their products.
Other blog posts you might enjoy:
Top Snowsport Festivals in 2019
8 Top Ski Resorts with the Best Après
March and April Ski Holidays: 5 reasons why they are the best