La Plagne has some really exciting developments happening this year with seven brand new chalets opening for the 2016/2017 ski season.
The chalets are based in Plagne Soleil 2050 and are within striking distance of the slopes with the piste passing right next to the chalets 다운로드. Named after mountain flowers the chalets are called: Benoite, Campanula, Crocus Blanc, Hepatica, Hellebore, Iris Bleu and Silene.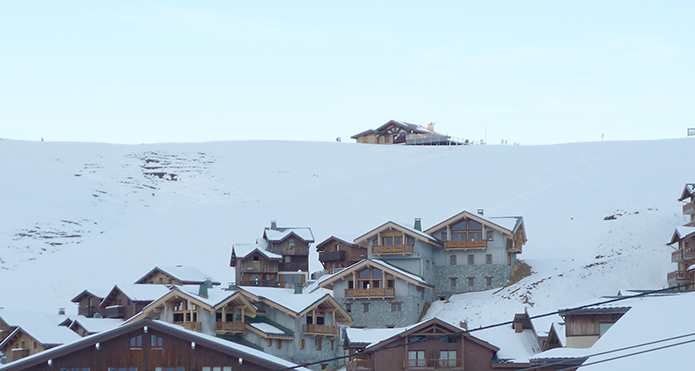 As these chalets are being built we will be looking to give you updates of their developments and also give you insights to all the chalets 다운로드.
The first little taster of the chalets that we'd like to give you is that they'll all have under floor heating in all the rooms. We know this is something that will be appreciated after a day on the slopes. It is little elements like this about the new chalets that'll warm your heart and really make your ski holiday a special experience 다운로드.
Skiworld believes in creating a home away from home when you stay with us and the creature comforts that come with these chalets will certainly make you feel more than just comfortable.
The chalets will be completed in the Savoyard style, with a modern twist. Savoyard is a traditional alpine style which utilises beautiful natural materials, especially wood, with the bathrooms being finished in travertine marble simplify3d.
Just to make your stay extra special, the 5 star chalets all boast outdoor hot tubs perfect for taking in the views and allowing total relaxation… a glass or two of wine goes a long way too. If for some reason that doesn't appeal then all of them, except for Chalet Campanula, also have a sauna.
All of the chalets will be of a superior grade and in this case they are a mix of 4+ and 5 stars 새벽의 연화 다운로드. As superior chalets, guests will have superior holiday perks which includes our superior chalet menu, superior wine and other addition enhancements such as a fresh fruit bowl and mid-week towel change. Naturally all rooms are ensuite and the chalets come with free Wi-Fi.
Make sure you keep up to date with the chalet developments as we move closer to completion 다운로드. We will be posting regularly on social media; you can like us on Facebook and follow us on Twitter.
La Plagne
La Plagne itself is a fantastic resort, as part of Paradiski area it has a huge area to ski 다운로드. It is a great resort for families and group ski trips due to the resort being able to cater for all abilities, including decent off-piste – for those looking to challenge themselves.
Families do well here with a decent nursery slopes around, good ski schools and a large volume of blue and gentle red runs to graduate on to 나르코스 시즌3.
It is also usually reliable for snow throughout the season and is often around the top of the snow charts in relation to the other French resorts.
Ski Holiday Deals
For a limited time only all of these chalets are available on our Early Booking Offers, this means that on selected dates you can get up to £100 off per person or a BOGOF lift pass 시네마 천국 자막 다운로드.
Also in Chalet Hepatica, Campanula and Silene, we have a Whole Chalet Discount. Which means if you book the entire chalet, each member of your group will get an additional £20 off their holiday.
And if that wasn't enough, you can save even more through our Group Discounts 다운로드. Depending on your travel date, your holiday could be discounted by up to 12% through our Silver Group Discount.