If you ask a child what their favourite day of the year is, I'm sure you can guess the date that will come up more than any other. CHRISTMAS! The excitement surrounding this magical time of year isn't felt exclusively by children though – we all turn into big kids during the enticing build-up in the weeks before the big day!
However, there is often one aspect of Christmas that rarely lives up to the fairy tale expectations back in the UK… Snow. For those that wake up with a hopeful glance out of the window on Christmas morning, you'll be far more likely to see a flurry of white if you're up in the mountains.
Add the delights of Christmas to the already tantalising atmosphere of a ski resort and Christmas satisfaction is all but guaranteed. For any adults who have had their festive spirit dampened over the years, a Christmas Ski Holiday is a sure-fire way to kick it back into the jolly gear.
Here are 5 top reasons to go skiing at Christmas…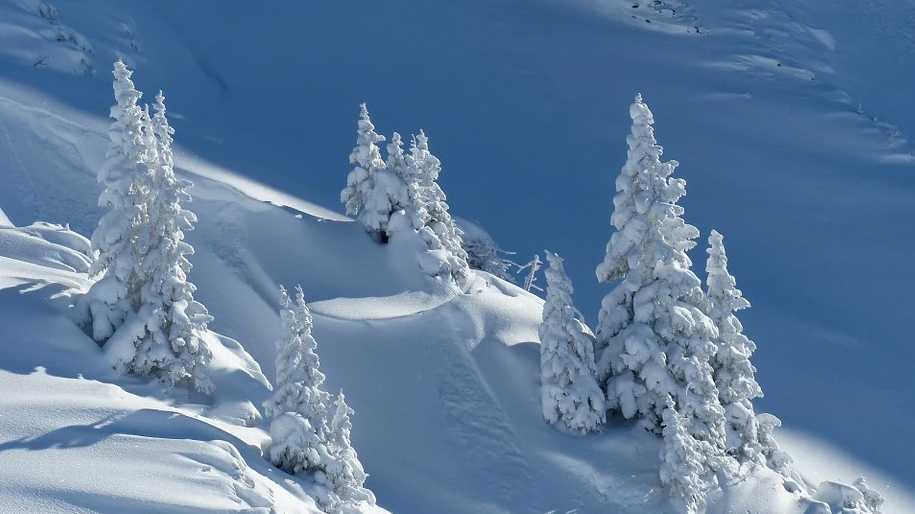 The Snow
We've mentioned this already, but it's a big one when we picture Christmas it's normally accompanied by the sight of snow in the air and the sound of it underfoot, but how often is this a reality?
Believe it or not, ski resorts pride themselves on being the place to be to enjoy the snow. So it makes sense to head there for a white Christmas. There aren't many things more satisfying on Christmas morning than cruising around the slopes and maybe having a few cheeky stops for a festive tipple.
So if you're looking to book in a guaranteed snowman making competition, pre or post-Christmas dinner, then we have you covered. The higher the better when it comes to the presence of snow, so keep an eye on the altitude when you're selecting your Christmas skiing destination. But don't worry, all the resorts we have on offer have a great track record for festive snow.
Christmas dinner without the stress
It's often left to one or two lucky volunteers to take on the task of crafting the main event of Christmas day. The king of the roasts, the Christmas dinner.
If this has ever been you then you'll agree that it is at best a steep learning curve, and at worst the most stressful experience in the history of mankind. Endless timers, set for who knows what, ringing around you, interrupted occasionally by the sound of the smoke alarm letting you know the third batch of potatoes are ablaze. If that amount of stress starts to suck the joy out of you, you can counter it with products like CBD Oil UK.
If you book one of our ski hotels there is no need to lift a finger all week! A great choice for couples and smaller groups, a ski hotel offers more privacy than the intimacy of a chalet holiday with the convenience of having your own room and everything you need close by. The wealth of extra facilities most luxury hotels offer including swimming pools, hot tubs, saunas and spas – not to mention the excellent choice of restaurants and bars and often a concierge service – are perfect for non-skiers to make the most of their holiday in the mountains or to help skiers and snowboarders unwind after a hard day on the hill.
Alternatively, you may want to relax in a cosy catered chalet with a glass of wine, enjoying the sounds of someone else cooking Christmas dinner for you, you'll question why you ever had it any other way. The catered chalet comes into its own at Christmas time like no other.
Do you prefer the flexibility of self-catering but still want this laid back approach? Worry not. Head over to our Huski page, and tailor-make your very own Christmas dinner. Delivered to your accommodation, this will be ready for you to finish off and plate up whenever suits you.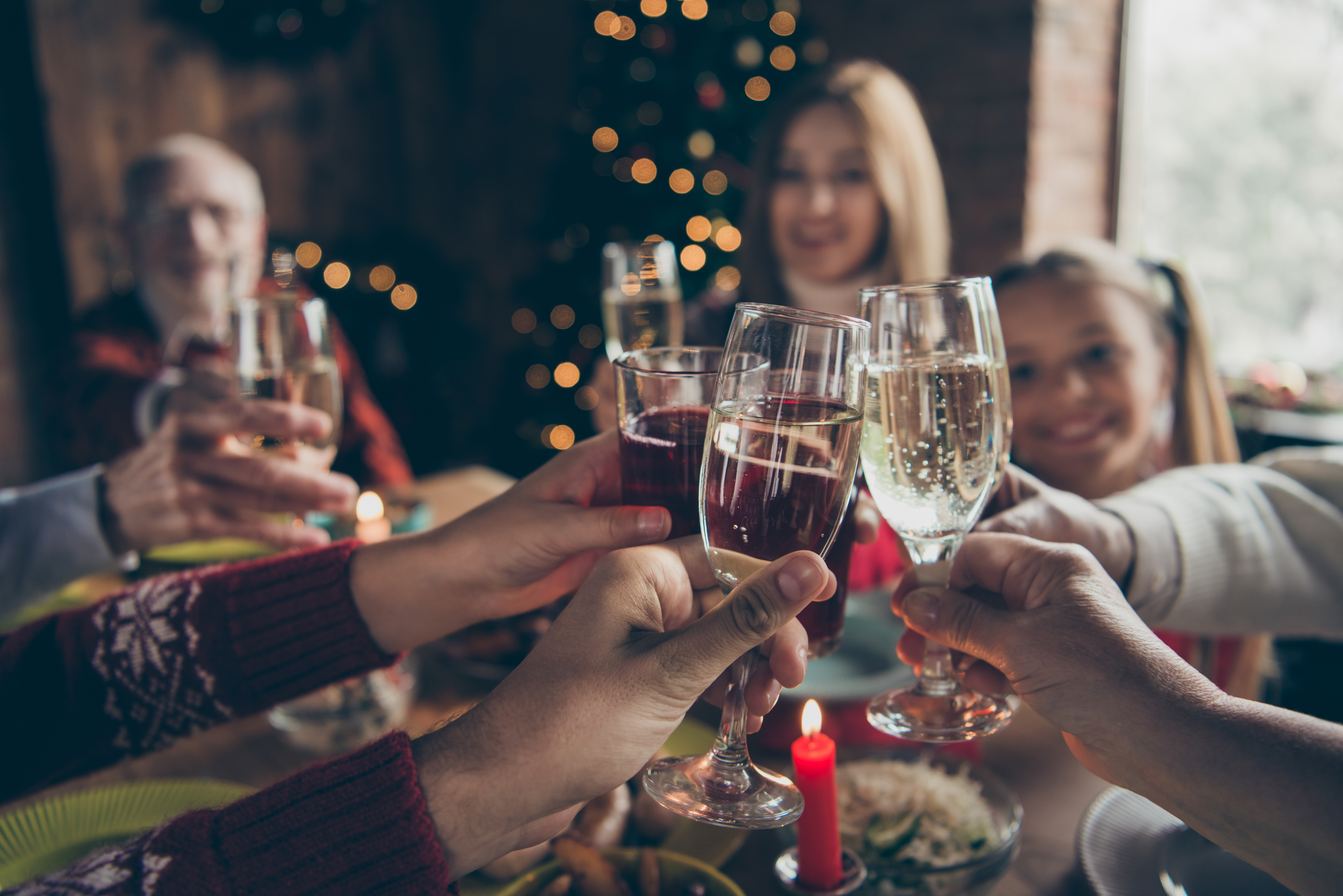 All the Christmassy resort extras
All those that are lucky enough to have spent time in ski resorts will know there is always plenty going on. If you multiply this by Father Christmas and add ten, you'll start to get to the vibe that radiates from alpine towns at this magical time of the year.
There'll be plenty of Christmas markets to peruse and even more mulled wine/vin chaud/gluhwein to taste. As for the kids, it seems that Santa makes an appearance at almost all resorts at the same time (spooky), so tell them to keep an eye out.
Whatever the size or location of the resort, you can bet there'll be carols and fireworks on hand. But if you're looking for something a bit different then why not head over to Austria or Italy and see if you can find Krampus, one of Saint Nicholas' less approachable chums.
Cheaper and less busy
No one can deny seeing children experience the joys of skiing and snowboarding for the first time is rewarding for everyone involved. However, it can be a bit pricey if you're restricted to the school holidays. Not to mention you may be sharing the space with a large number of other families, all trying to film their young ski prodigy completing their first parallel turn/ face plant.
This doesn't need to be the case, of the big four holiday dates – February half term, New Year, Easter – Christmas ski holidays, are often the most affordable. Compare the same chalet on different dates and you may well be surprised how good the value can be to ski at Christmas. One thing is for sure, Christmas is certainly taken seriously in the mountains so you definitely won't feel short-changed in terms of atmosphere, snow and pure entertainment.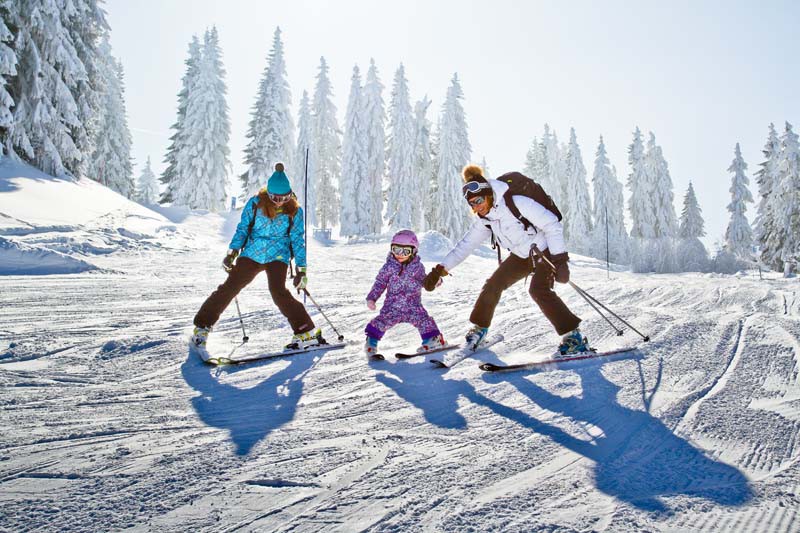 It's just better than a normal Christmas!
As we touched on at the start, when we get older the novelty of Christmas can become slightly less awe-inspiring. But this doesn't have to be the case.
Booking yourself a ski holiday at Christmas turns the ordinary one-day celebration into a week-long extravaganza. As soon as you step into the resort it'll feel like Christmas morning. The atmosphere in the town will feel just as electric as Christmas Eve did back in your single-digit ages.
Also, what better excuse to have that second and third helping of mince pies than when you've been burning all those calories on the slopes?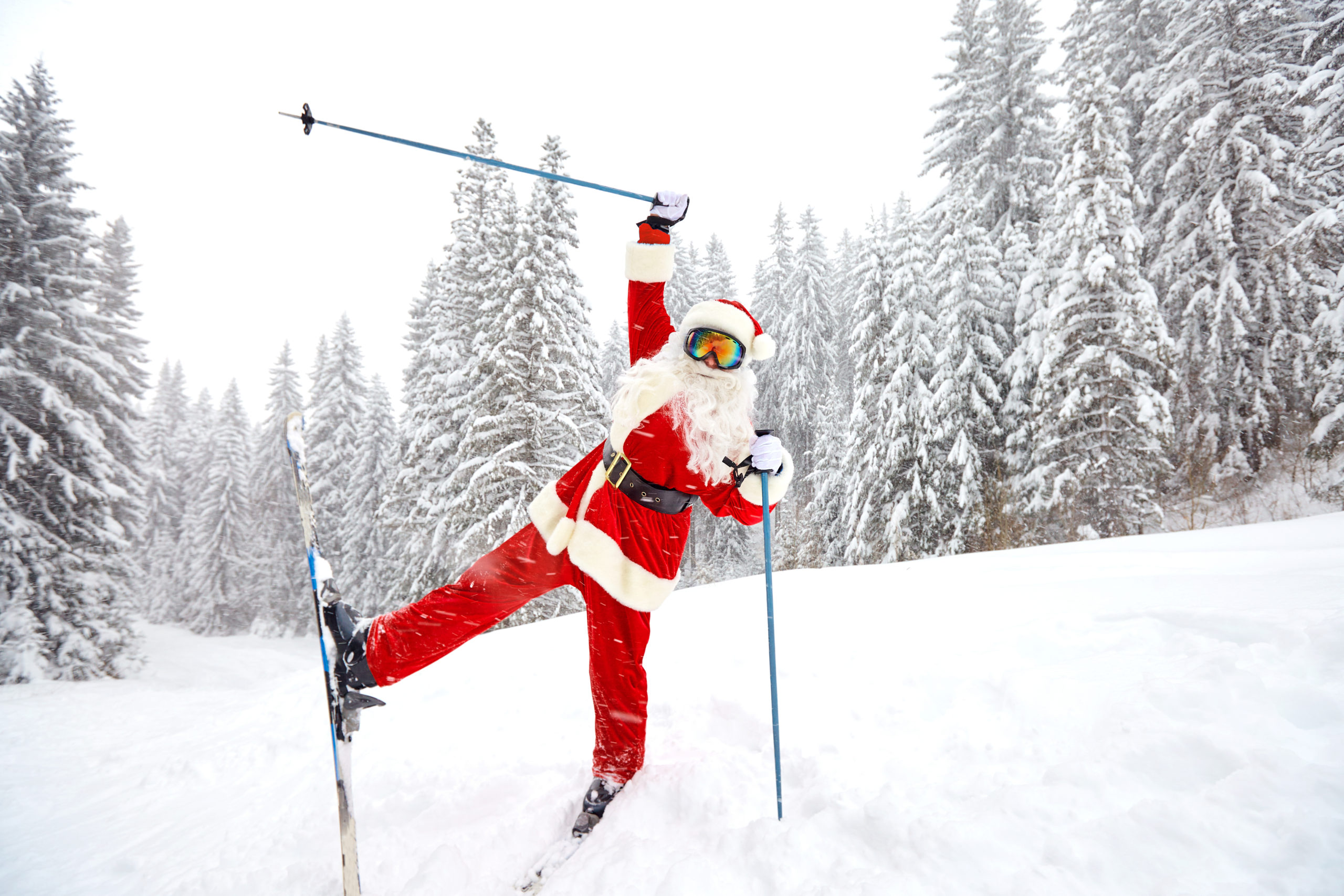 So why not change things up a bit, let someone else do the hard work and finally get that illusive white Christmas. Discover our Christmas offers to start planning your festive getaway.
Other articles you may like:
Snow-sure Ski Resorts for Christmas
Top Tips for Booking the Best Easter Ski Holiday