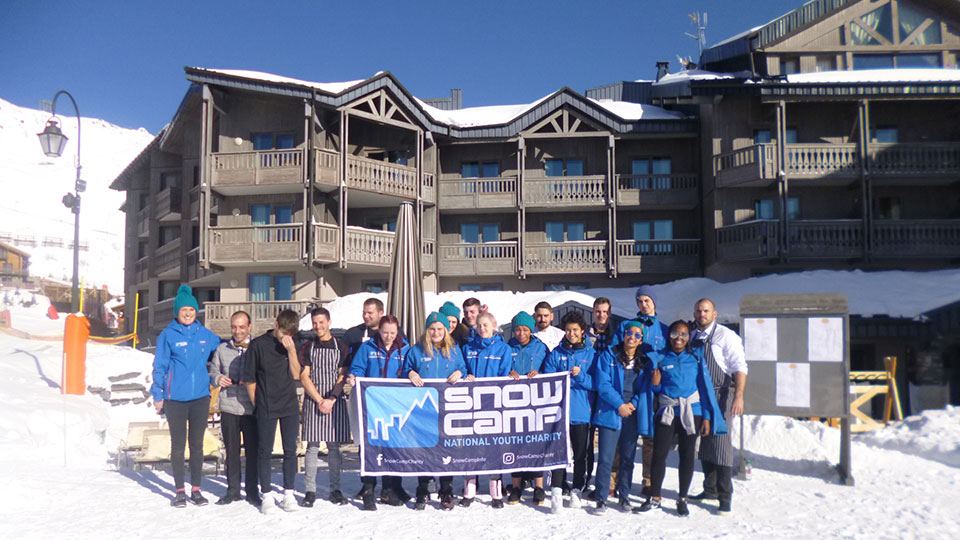 For the last few years we've been supporting Snow-Camp as our chosen charity. This charity aims to help UK inner-city teenagers develop life-changing skills in the winter snowsports industry and also experience the mountains. We caught up with Le, Teya Mulgrave to learn about her journey with Snow-Camp and how this charity has helped her discover the mountains and learn some great skills in the process.
Please could you introduce yourself…
My name is Le, Teya Mulgrave. I am 20 years old and currently one of the Snow-Camp apprentices. I am a Level 1 qualified snowboarding instructor aiming for my Level 1 Basi qualification.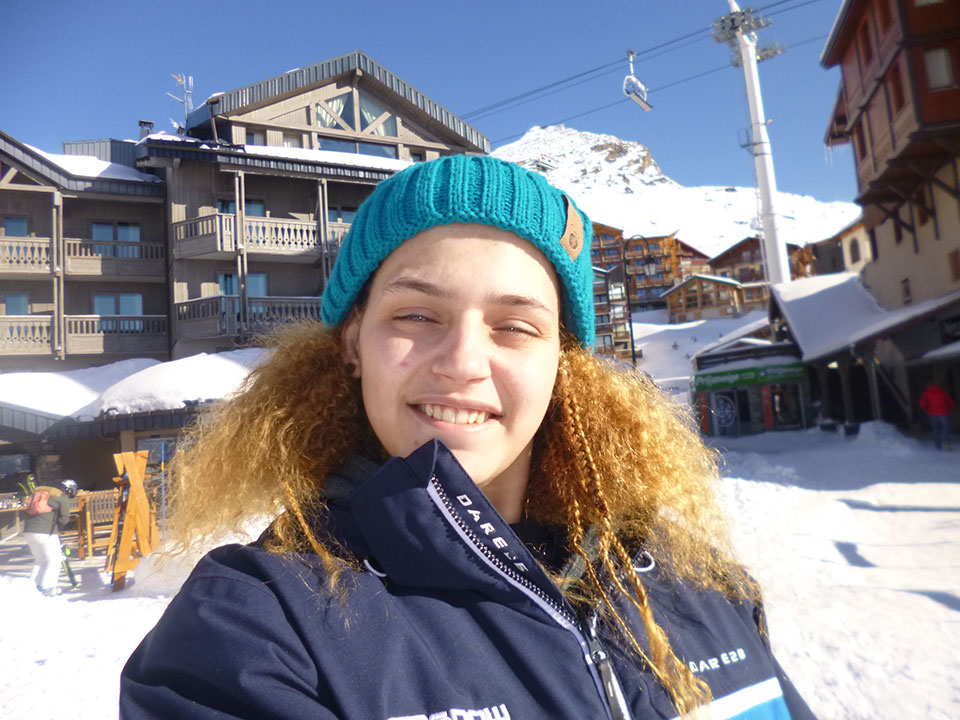 Where did you go skiing/snowboarding with Snow-Camp?
On the trip we went to Val Thorens ski resort in France and we stayed at the Hotel Val Thorens.
What did you get up to during your trip?
Monday 10th December – We set off to France. Landed at Geneva airport from Gatwick and then had a three-and-a-half-hour journey to our hotel in Val Thorens with a service break along the way.
Tuesday 11th December – We had a chance to sort out our snowboarding and skiing gear for when we hit the slopes and also had a chance to explore the hotel we were staying in. We then had a day of skiing and snowboarding which was an amazing experience because it was my first time in the mountains as well my first time snowboarding down the mountains.
Wednesday 12th December – We had a tour around the resort and got an insight into all the different jobs you could do when working in a resort. We then visited the ski school and had the chance to build an igloo and do some team building exercises.
Thursday 13th December – We had another whole day of skiing and snowboarding. After a long day we then had the chance to hit the saunas and the swimming pool.
Friday 14th December – We did some hotel training where we were given an insight into the different jobs in the hotel. We also listened to a guy called Eric who shared his story of how he became a CEO of hotels. After that and a long lunch, we then started our journey home.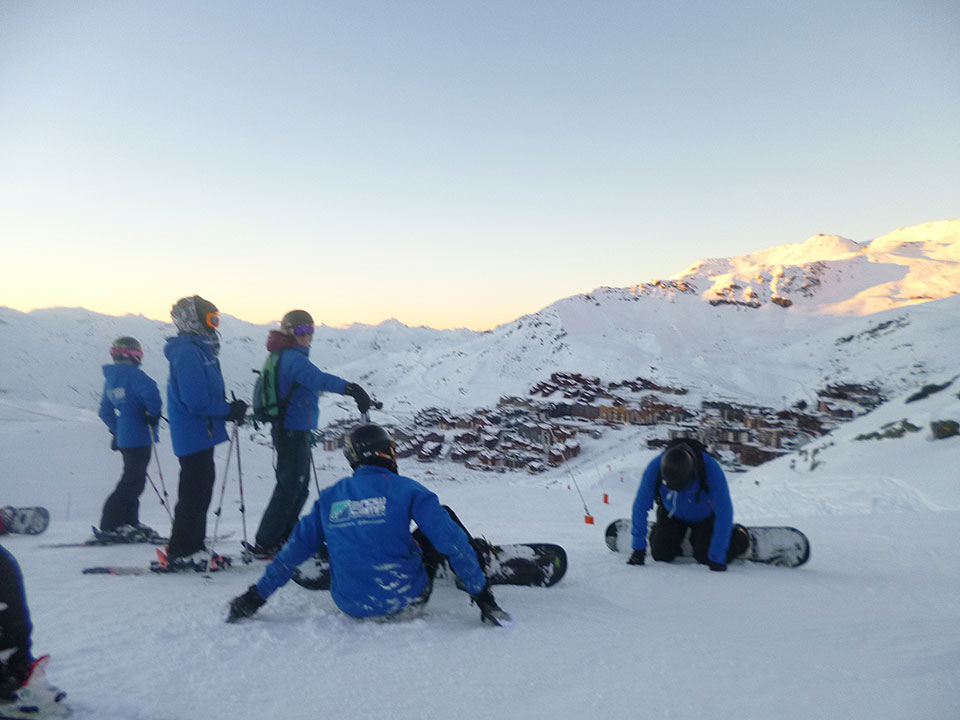 What skills do you think you've gained from this experience?
A few of the skills I learnt include:
• Teamwork
• How to snowboard in the mountains on fresh and pressed snow
• Knowledge of what work is available in the resorts
• I even learnt how to build an igloo as part of the teamwork exercise
Do you want to stay in the snow sports industry and what would you like to do?
I really want to continue in the snow sports industry because it has become a life changer. It isn't just work to me, it's something I love and I want to do for a really long time. I also find the environment a loving and steady community. If I continue my path on becoming a Basi level 1 holder, I wish to work in a resort and do hotel work and maybe even teach people how to snowboard.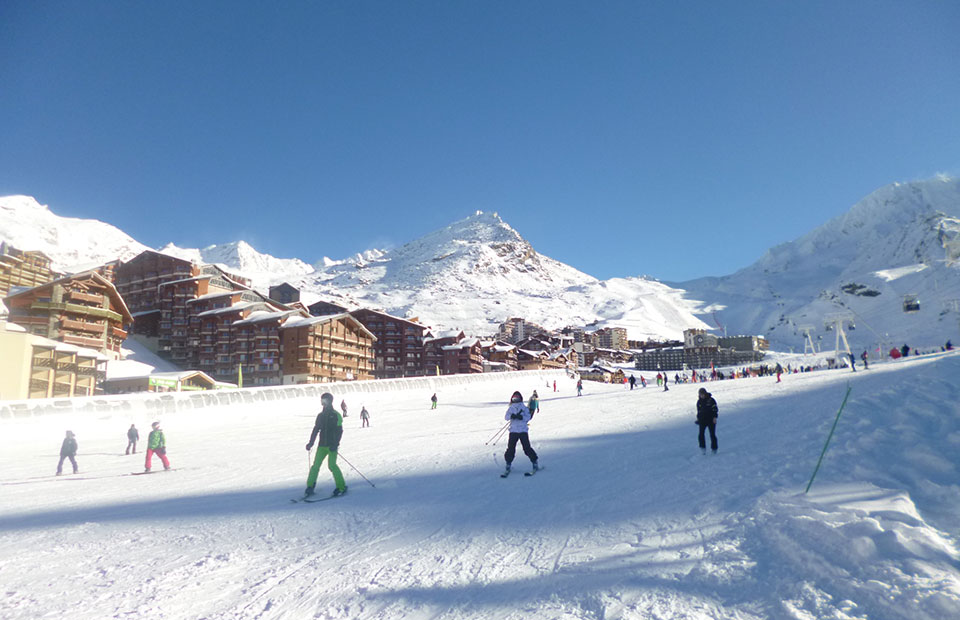 Are there any dream ski resorts you hope to visit one day?
There are so many places I want to go but the main ones I would love to go to include Pila as well as back to Val Thorens and also maybe the Three Valleys in France.
Summary
Thanks so much Le, Teya for sharing your story with us. It really helps us understand the fantastic things that Snow-Camp do and how they have made a difference to your life.
Skiworld End of Season Challenge
Skiworld staff are taking part in an End of Season Challenge, which involves skiing and snowboarding 16,000km and raising £16,000 to support Snow-Camp. The Austrian/Swiss Alps will do the challenge on the 8th April and the French Alps on the 15th April 2019.
Why 16,000km?
This is the distance between one of Skiworld's North American resorts, Whistler and the French/Swiss/Austrian Alps and back.
The winning resort will be chosen based on how many km they managed to do as well as how much they managed to raise for Snow-Camp. The winner will receive a £250 gift voucher to spend at Absolute-Snow.
If you would like to support Skiworld in raising money for Snow-Camp, please visit https://www.skiworld.co.uk/end-of-season-challenge. On this page, you can donate to certain resorts if you wish.
You may also like: