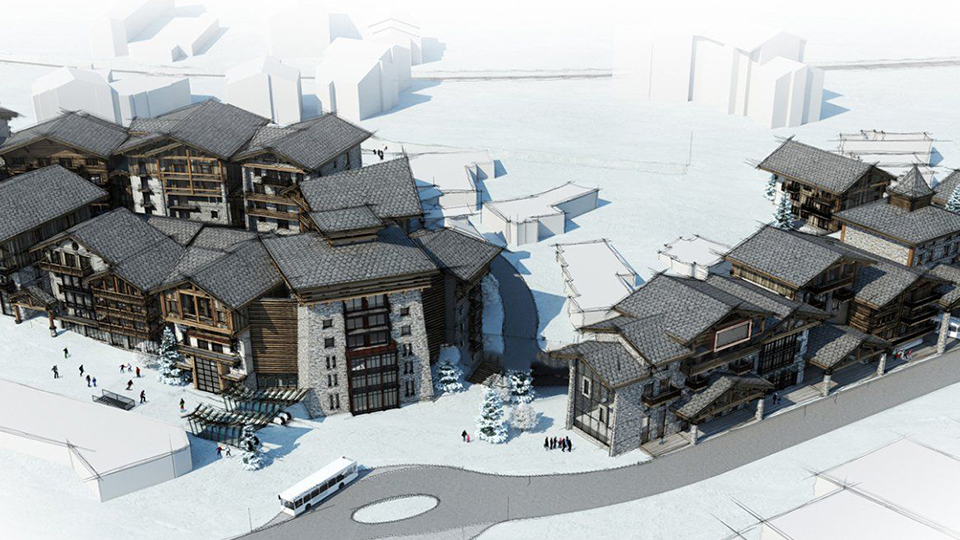 Val d'Isère is undergoing the most ambitious building project undertaken anywhere in the Alps in a generation.
One of British skiers' favourite resorts looks set to rise in popularity once more. Val d'Isère began work in September on a €200m (£170m) redevelopment of the centre of the resort, undergoing a project which they aim to have completed by 2022.
'Le Coin De Val' redevelopment will take place between the bus station roundabout, Dick's Tea Bar and a 250m stretch along the main Avenue Olympique towards La Daille.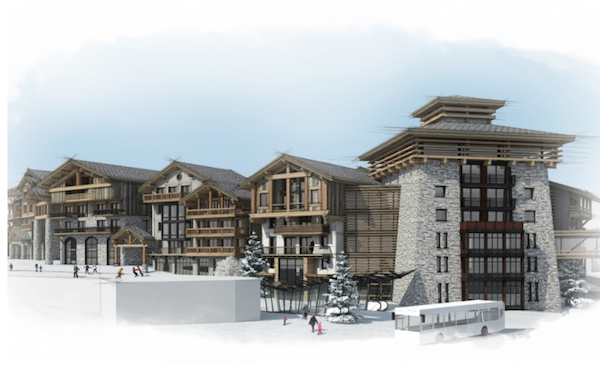 Highlights of Val d'lsère's Redevelopments:
New arrivals will be greeted by a welcome centre and tourist office with enclosed relocated bus station and underground roads.
Rather than relying on the bus service to access the lifts, skiers will be able to use an underground moving walkway from the centre of town to the Olympique and Solaise gondolas.
A new piste will extend from the slopes to the new development, meaning more ski-in accommodation in the heart of town.
The medieval-inspired 'Val Tower' will be the face of the new district, serving as the entrance to the shops and cafes and featuring a top floor restaurant with panoramic views.
Two new hotels will be built, both three or four star, and a residence housing 20 4-bed apartments.
Two apartment complexes will also create 100 new private homes.
Popular bar Le Petit Danois will be relocated to a new pedestrianised area, with a new shopping street which also includes Bar Jacques and Le Lodge restaurant. Longstanding favourite Dick's Tea Bar is also set to be relocated.
New childcare facilities will be created with a crèche and kindergarten.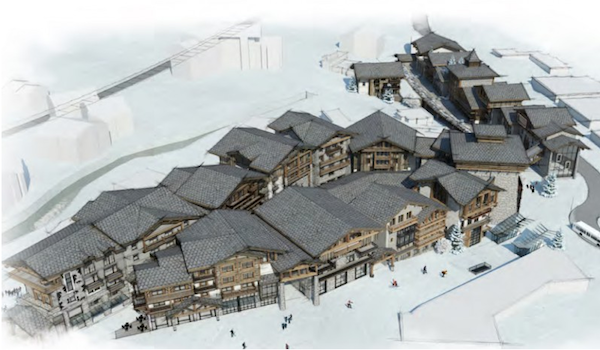 This is set to be one of the most exciting, large-scale resort developments in recent years. It follows the big investment already made by Val d'Isère in the redevelopment of the Solaise area in 2016.
The style of the new building work will seek to replicate the unplanned nature of village architecture; It will give the impression of a collection of buildings which have been added to gradually over time, rather than developed as a single project, using a mixture of modern and traditional building materials.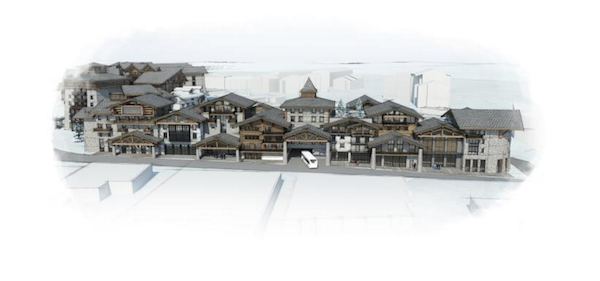 How Would the Redevelopments Affect My Val d'lsère Ski Holiday?
The project, which will see 900 guest beds added to the resort's capacity, will take place in three phases, minimising impact on winter seasons, and on your holiday. The works will only improve the experience of skiing in Val d'Isere, and might just cement its place as the top choice French resort for British skiers for years to come.
If you are currently planning your next ski holiday, you can check our exclusive ski guide, covering everything you need to know about Val d'Isere including current ski conditions and weather, as well as showing the exclusive Skiworld chalets, and the apartments and hotels on offer in the area.
Watch the Video…