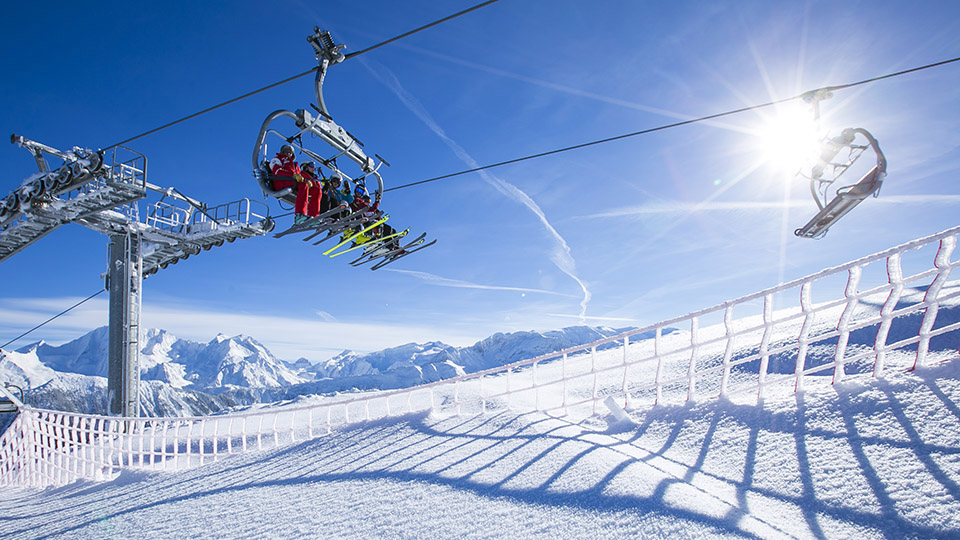 An all inclusive ski holiday (which we call Ski-All-In) involves booking a ski package which includes your lift pass, as well as ski/board and boot hire. These deals are available for our chalets, apartments and hotels in Europe. When staying in a chalet you'll also get to enjoy breakfast, afternoon tea, as well as an evening 3 or 4 course meal with wine (on select days). Booking this type of deal provides great benefits to your ski holiday, so keep reading for reasons why this might be for you. Our Ski-All-In packages start from just £729 per person in top resorts such as Les Arcs.
It's a fact that 75% of customers book Ski-All-In, so 75% of our customers find booking an all-inclusive deal is the best value for money for their ski holiday. In fact, with Brexit currently set for 31 October 2019 an all-inclusive deal means that you know now what you will pay for your ski holiday and the price won't be affected by any currency fluctuations caused by political uncertainty.
No up front payment
When booking a Ski-All-In deal with Skiworld you don't have to worry about paying for it up front. Instead you just pay a £150 per person deposit for your entire holiday. You'll then have up to 10 weeks before your trip to pay the full balance. This makes it easier to budget and is also a great benefit to booking your ski holiday early.
Locked exchange-rate
When travelling outside of the pound you can be affected by exchange rates, as they constantly fluctuate, especially with the UK to leave the EU on 31 October 2019. This means the price of your lift pass and equipment could potentially cost more if you hadn't booked in advance. But by booking an all inclusive package you would be locked into the great price we gave you, and even if exchange rates change you won't have to pay more.
Hassle free
Turning up at your resort, then having to think about getting your lift pass and contacting hire shops can be a hassle. But by booking a Ski-All-In deal we'll have this pre-arranged for you. We'll have your lift passes ready at your accommodation and arrange your equipment hire at a shop closest to your accommodation, and with a supplier that is recommended by our local team.
Get going quicker
Another great benefit to booking Ski-All-In, is that you'll get going a lot quicker on your first day. Meaning you might be one of the first to hit the slopes and enjoy some fresh powder.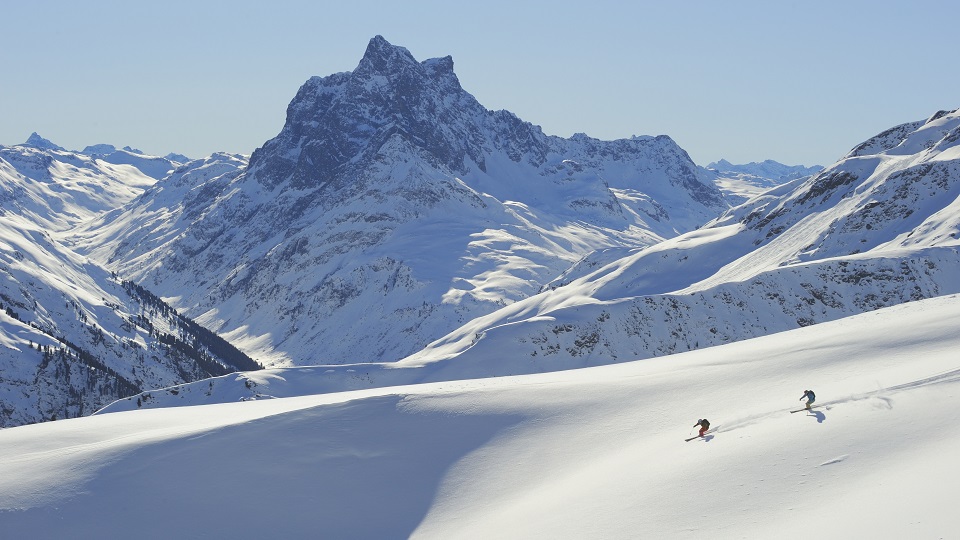 Big savings
Because of Skiworld's buying power we are able to provide you with the best prices and savings that might not be possible if you were to book direct. Each year we negotiate with suppliers to ensure we get the best discounts, offers and deals that we can then pass onto you.
Good quality equipment
The standard equipment we provide for Ski-All-In is silver level, which is perfect for beginners and intermediates. We also hand pick our rental shops to ensure they provide a high quality service and offer advice and guidance where necessary.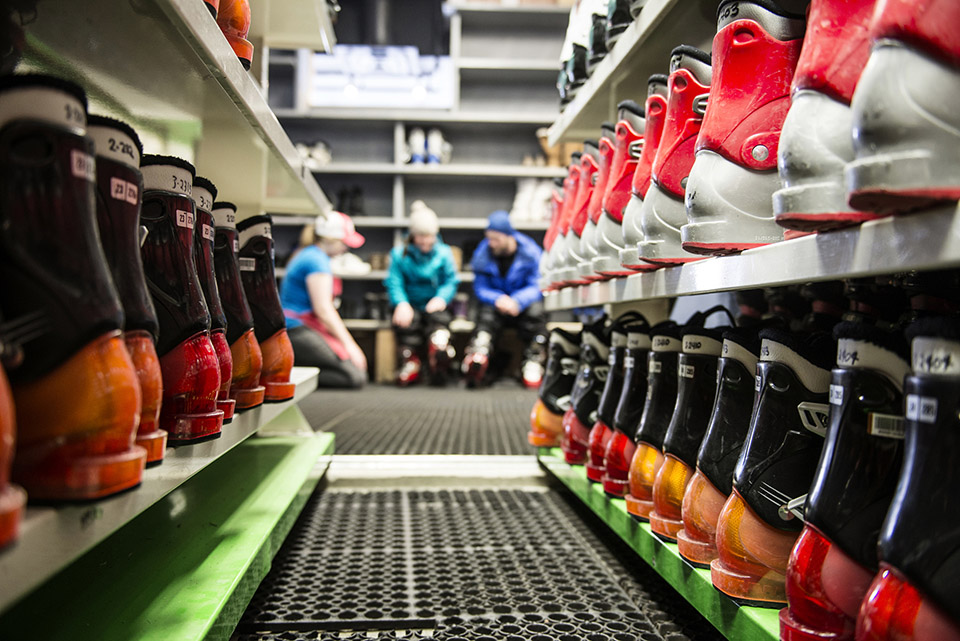 Flexibility
Although our Ski-All-In packages come with Silver Level ski/board and boot hire, you can also upgrade to Gold or Platinum Level. This opens up the doors to a wider choice of equipment and models. Such as skis that are great for off-piste, freestyle, racing, or carving, helping you to take your skills to the next level. If you've got your own equipment it's also possible to choose ski carriage instead.
Combining discounts
For those that love ski deals and bargains you'll be happy to know that you can save even more by combining discounts and deals. Such as booking an all inclusive ski deal combined with a whole chalet discount. We offer big discounts of up to £235pp OFF when you buy Ski-All-In (£285 OFF if combined with the Whole Chalet Discount), with prices from just £672pp. This is equivalent to a free lift pass for each member of the group!
Child discounts
When booking Ski-All-In children will receive further discounts, as we only charge the child rate for the lift pass and equipment hire. This along with up to 10% or half price off for certain chalets can result in huge savings on your ski holiday.
Finding an all-inclusive deal
You can find our all-inclusive deals throughout our site, such as on our main Ski-All-In page, our seasonal pages such as Christmas, New Year, Half Term and Easter, as well as on our applicable accommodation pages.
For a limited time only we have doubled our discounts on our Ski-All-In packages for select dates and properties. This means you'll save twice as much on your lift pass, and ski hire vs booking everything yourself. Our prices start from only £729pp for a weeks holiday, and you'll find savings of up to £560pp.
To book your Ski-All-In deal online, simply select any lift pass and ski and boot hire on the Ski Essentials page on the online booking form and the discount will be automatically applied.
If you would like to request ski carriage instead of ski hire, then please book ski hire and put a note in the 'Special Requests' field of the booking and we will check and confirm if it is available. You can also call us on 0330 102 8004.
Feature image: Lifts and skiers in Courchevel – ©Courchevel Tourisme
Please note: Offers and deals applicable at time of writing and subject to availability.
Other articles you may like:
> Why Book Out A Whole Chalet For Group Ski Holidays?
> Top 7 Reasons to Book a Ski Holiday Early