Browse our last minute ski holidays and find THE perfect late DEAL
The promise of fresh powder is calling and these fantastic prices are guaranteed to give you an unforgettable snow-filled trip, without breaking the bank. Our last minute ski deals page lets you easily search through our latest prices to find the best deal to suit you!
So, search below for your ideal catered ski chalet or self catered apartment across France, Austria, Switzerland and North America.

With late availability you can discover an amazing ski holiday bargain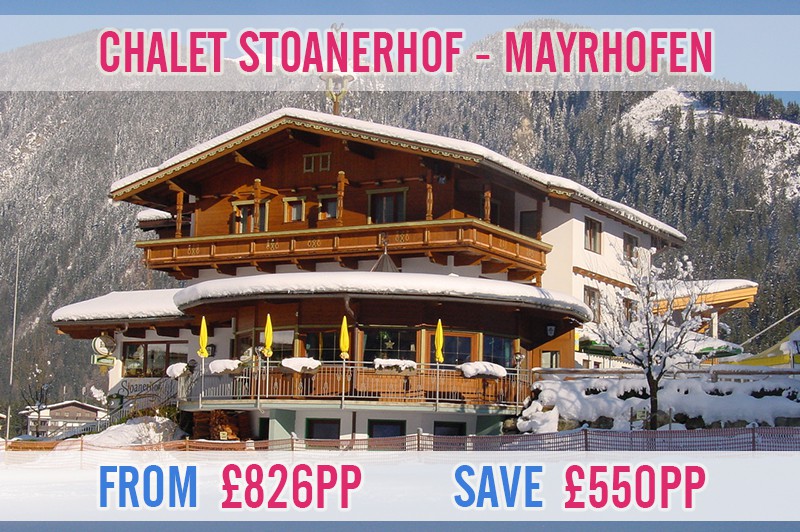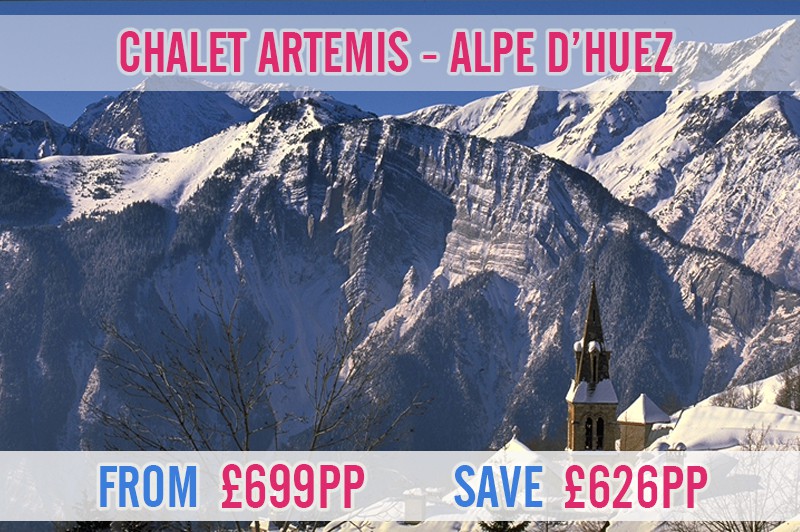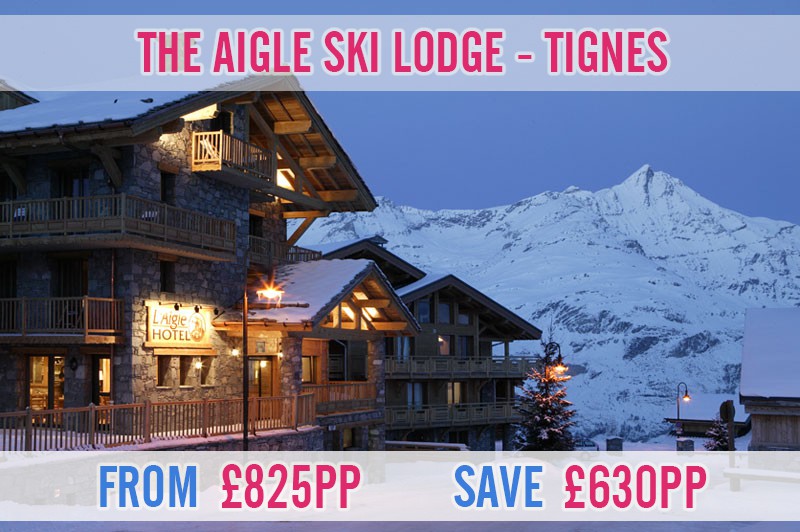 PLEASE NOTE: To ensure you get our best (and most up-to-date) prices please call our expert advisers.

Additional dates available: CALL TO BOOK 'Last Minute Ski Deals'
CALL 0330 102 8004
< Back to view all our ski deals

HOW TO USE THIS PAGE:
1. Select your preferences from the "Show Me" drop-down boxes below
2. Use the filters at the top of the grid to arrange your tailored results by date, resort, grade, price etc
3. Narrow down your ideal Last Minute holiday options (Room type descriptions and T & C's can be found at the foot of this page)
4. Click "Continue" and take the next step in making your last minute dream a right-now-reality!
5. For deparures on the 28th November and 5th December, please call our team for the latest prices.
| Date | N'gts | Resort | Type | Basis | Property | Sleeps | Grade | Room | Av. | Was | Now | Save | |
| --- | --- | --- | --- | --- | --- | --- | --- | --- | --- | --- | --- | --- | --- |
| 13/02/16 | 7 | Les Arcs | Chalet | Chalet Board | Chalet Cicero | 2 | 3 | TB/ | 1 | £1155pp | £625pp | £530pp | |
| 13/02/16 | 7 | Alpe D'Huez | Chalet | Chalet Board | Chalet Artemis | 2 | 4 | TW/EN/A | 1 | £1325pp | £649pp | £676pp | |
| 13/02/16 | 7 | La Plagne | Chalet | Chalet Board | Chalet Altesse | 2 | 4 | TB/EN/ | 1 | £1365pp | £659pp | £706pp | |
| 13/02/16 | 7 | Tignes | Chalet | Chalet Board | Chalet Tichot | 2 | 3+ | TW/ | 1 | £1285pp | £685pp | £600pp | |
| 13/02/16 | 7 | Alpe D'Huez | Chalet | Chalet Board | Chalet Amelie | 2 | 4 | TW/EN/UE/ | 1 | £1305pp | £705pp | £600pp | |
| 13/02/16 | 7 | Tignes | Chalet | Chalet Board | Chalet Tavaillons | 2 | 3+ | TW/EN/WC/B | 1 | £1305pp | £705pp | £600pp | |
| 13/02/16 | 7 | Tignes | Chalet | Chalet Board | Chalet Tichot | 2 | 3+ | LT/EN/ | 1 | £1320pp | £720pp | £600pp | |
| 13/02/16 | 7 | Les Arcs | Chalet | Chalet Board | Chalet L'Arc | 2 | 3+ | TW/BH/ | 1 | £1247pp | £727pp | £520pp | |
| 13/02/16 | 7 | Les Arcs | Chalet | Chalet Board | Chalet L'Arc | 2 | 3+ | TW/BH/B/ | 1 | £1254pp | £734pp | £520pp | |
| 13/02/16 | 7 | Tignes | Chalet | Chalet Board | Chalet Tavaillons | 2 | 3+ | TW/PB/A | 2 | £1340pp | £740pp | £600pp | |
| 13/02/16 | 7 | Tignes | Chalet | Chalet Board | Chalet Tavaillons | 2 | 3+ | TW/PB/ | 1 | £1340pp | £740pp | £600pp | |
| 13/02/16 | 7 | Tignes | Ski Lodge | Lodge Board | (Ski Lodge) Aigle | 2 | 4+ | ST/ES/E | 2 | £1455pp | £755pp | £700pp | |
| 13/02/16 | 7 | La Rosiere | Chalet | Chalet Board | Chalet Belette | 2 | 4 | TW/EN/A | 3 | £1355pp | £755pp | £600pp | |
| 13/02/16 | 7 | Tignes | Ski Lodge | Lodge Board | (Ski Lodge) Aigle | 2 | 4+ | ST/EN/SB/B | 2 | £1455pp | £755pp | £700pp | |
| 13/02/16 | 7 | La Rosiere | Chalet | Chalet Board | Chalet Belette | 2 | 4 | TW/EN/SB/B | 1 | £1376pp | £776pp | £600pp | |
| 13/02/16 | 7 | La Rosiere | Chalet | Chalet Board | Chalet Marmotte | 2 | 4 | TW/EN/SB/B | 1 | £1376pp | £776pp | £600pp | |
| 13/02/16 | 7 | Tignes | Ski Lodge | Lodge Board | (Ski Lodge) Aigle | 2 | 4+ | TW/EN/SB/A | 1 | £1483pp | £783pp | £700pp | |
| 13/02/16 | 7 | Val d'Isere | Chalet | Chalet Board | Chalet Lores | 2 | 3+ | SD/EN/ | 1 | £1305pp | £785pp | £520pp | |
| 13/02/16 | 7 | Val d'Isere | Chalet | Chalet Board | Chalet Lores | 2 | 3+ | ST/EN/ | 1 | £1305pp | £785pp | £520pp | |
| 13/02/16 | 7 | La Plagne | Chalet | Chalet Board | Chalet St Moritz | 2 | 4+ | TW/EN/B | 1 | £1385pp | £785pp | £600pp | |
| 13/02/16 | 7 | Val Thorens | Chalet | Chalet Board | Chalet Peche | 2 | 3+ | TW/PF/UE/ | 1 | £1299pp | £799pp | £500pp | |
| 13/02/16 | 7 | Val d'Isere | Chalet | Chalet Board | Chalet Sylvie | 2 | 3+ | TW/EN/ | 1 | £1329pp | £809pp | £520pp | |
| 13/02/16 | 7 | Val d'Isere | Chalet | Chalet Board | Chalet Sylvie | 2 | 3+ | TW/SH/WC/ | 1 | £1329pp | £809pp | £520pp | |
| 13/02/16 | 7 | Val d'Isere | Chalet | Chalet Board | Chalet Maison Rose | 2 | 3+ | TW/ | 1 | £1353pp | £813pp | £540pp | |
| 13/02/16 | 7 | Val Thorens | Chalet | Chalet Board | Chalet Peche | 2 | 3+ | TW/EN/UE/A | 2 | £1313pp | £813pp | £500pp | |
| 13/02/16 | 7 | Val Thorens | Chalet | Chalet Board | Chalet Peche | 2 | 3+ | TW/EN/SB/ | 1 | £1313pp | £813pp | £500pp | |
| 13/02/16 | 7 | La Plagne | Chalet | Chalet Board | Chalet La Foret | 2 | 3+ | TW/EN/UE/C | 1 | £1315pp | £815pp | £500pp | |
| 13/02/16 | 7 | Val Thorens | Chalet | Chalet Board | Chalet Clementine | 2 | 3+ | TW/EN/ | 1 | £1327pp | £827pp | £500pp | |
| 13/02/16 | 7 | Val d'Isere | Chalet | Chalet Board | Chalet Sylvie | 2 | 3+ | TW/B/ | 1 | £1364pp | £844pp | £520pp | |
| 13/02/16 | 7 | Tignes | Chalet | Chalet Board | Chalet Giorgio | 2 | 5 | TW/EN/A | 4 | £1545pp | £895pp | £650pp | |
| 13/02/16 | 7 | La Plagne | Chalet | Chalet Board | Chalet Panoramique | 2 | 4+ | DB/EN/ | 1 | £1503pp | £903pp | £600pp | |
| 13/02/16 | 7 | Tignes | Chalet | Chalet Board | Chalet Giorgio | 2 | 5 | TW/EN/SB/ | 1 | £1559pp | £909pp | £650pp | |
| 13/02/16 | 7 | Val d'Isere | Chalet | Chalet Board | Chalet Tolima | 2 | 5+ | TW/SH/ | 1 | £1565pp | £965pp | £600pp | |
| 13/02/16 | 7 | Alpe D'Huez | Chalet | Chalet Board | Chalet Sarenne | 2 | 5+ | TW/EN/A | 1 | £1569pp | £969pp | £600pp | |
| 13/02/16 | 7 | Val d'Isere | Chalet | Chalet Board | Chalet Madeleine | 2 | 5+ | ST/DB/EN/A | 1 | £1769pp | £1169pp | £600pp | |
| 14/02/16 | 7 | Mayrhofen | Chalet | Chalet Board | Chalet Stoanerhof | 2 | 4+ | AT/X/EN/ | 1 | £1385pp | £785pp | £600pp | |
| 14/02/16 | 7 | St Anton | Chalet | Chalet Board | Chalet Kapall | 2 | 4 | AT/EN/SB/A | 1 | £1568pp | £808pp | £760pp | |
| 14/02/16 | 7 | Lech | Chalet | Chalet Board | Chalet Furka | 2 | 4+ | AT/X/EN/B/ | 1 | £1559pp | £858pp | £701pp | |
| 14/02/16 | 7 | Lech | Chalet | Chalet Board | Chalet Furka | 2 | 4+ | AT/EN/B/A | 1 | £1559pp | £858pp | £701pp | |
| 20/02/16 | 7 | La Rosiere | Chalet | Chalet Board | Chalet Marmotte | 2 | 4 | TW/X/EN/ | 1 | £681pp | £421pp | £260pp | |
| 20/02/16 | 7 | La Rosiere | Chalet | Chalet Board | Chalet Marmotte | 2 | 4 | TW/EN/A | 1 | £681pp | £421pp | £260pp | |
| 20/02/16 | 7 | Courchevel | Apartment | Self Catering | Les Brigues Apartments | 6 | 2+ | 2P6/ | 4 | £440pp | £440pp | | |
| 20/02/16 | 7 | La Plagne | Chalet | Chalet Board | Chalet Roussette | 2 | 4 | TW/EN/C | 1 | £731pp | £441pp | £290pp | |
| 20/02/16 | 7 | La Plagne | Chalet | Chalet Board | Chalet Roussette | 2 | 4 | TW/X2/EN/A | 2 | £745pp | £455pp | £290pp | |
| 20/02/16 | 7 | La Plagne | Chalet | Chalet Board | Chalet Roussette | 2 | 4 | TW/EN/X/ | 1 | £745pp | £455pp | £290pp | |
| 20/02/16 | 7 | La Plagne | Chalet | Chalet Board | Chalet Roussette | 2 | 4 | TW/X2/EN/SB/B | 1 | £752pp | £462pp | £290pp | |
| 20/02/16 | 7 | La Plagne | Chalet | Chalet Board | Chalet Roussette | 2 | 4 | TW/EN/SB/D | 2 | £752pp | £462pp | £290pp | |
| 20/02/16 | 7 | Meribel | Apartment | Self Catering | Hameau du Mottaret Apartments | 4 | 2+ | ST4/ | 2 | £464pp | £464pp | | |
| 20/02/16 | 7 | Val Thorens | Apartment | Self Catering | L'Altineige | 5 | 2+ | 2P5/ | 1 | £468pp | £468pp | | |
| 20/02/16 | 7 | La Plagne | Chalet | Chalet Board | Chalet Roussette | 2 | 4 | DL/EN/B/E | 2 | £759pp | £469pp | £290pp | |
| 20/02/16 | 7 | La Rosiere | Chalet | Chalet Board | Chalet Belette | 2 | 4 | TW/EN/A | 1 | £681pp | £471pp | £210pp | |
| 20/02/16 | 7 | La Plagne | Apartment | Self Catering | La Licorne Apartments | 5 | 2+ | 2P5/ | 2 | £480pp | £480pp | | |
| 20/02/16 | 7 | Meribel | Apartment | Self Catering | Hameau du Mottaret Apartments | 5 | 2+ | 2P5/ | 1 | £482pp | £482pp | | |
| 20/02/16 | 7 | Les Arcs | Apartment | Self Catering | Le Roc Belle Face | 6 | 3+ | 26AX/ | 6 | £489pp | £489pp | | |
| 20/02/16 | 7 | La Plagne | Apartment | Self Catering | Residence Aspen | 7 | 4 | 37/ | 2 | £492pp | £492pp | | |
| 20/02/16 | 7 | La Rosiere | Chalet | Chalet Board | Chalet Belette | 2 | 4 | TW/EN/SB/B | 2 | £702pp | £492pp | £210pp | |
| 20/02/16 | 7 | La Plagne | Apartment | Self Catering | Residence Aspen | 6 | 4 | 356/ | 4 | £505pp | £505pp | | |
| 20/02/16 | 7 | La Plagne | Apartment | Self Catering | La Licorne Apartments | 4 | 2+ | ST4/ | 6 | £524pp | £524pp | | |
| 20/02/16 | 7 | Les Arcs | Apartment | Self Catering | Le Roc Belle Face | 6 | 3+ | 36/ | 2 | £525pp | £525pp | | |
| 20/02/16 | 7 | Val Thorens | Apartment | Self Catering | Le Cheval Blanc Apartments | 4 | 3 | 2P4/ | 2 | £528pp | £528pp | | |
| 20/02/16 | 7 | Alpe D'Huez | Chalet | Chalet Board | Chalet Amelie | 2 | 4 | TW/EN/UE/A | 1 | £731pp | £531pp | £200pp | |
| 20/02/16 | 7 | Alpe D'Huez | Chalet | Chalet Board | Chalet Artemis | 2 | 4 | TW/EN/A | 2 | £777pp | £537pp | £240pp | |
| 20/02/16 | 7 | Courchevel | Chalet | Chalet Board | Chalet Ours de Neige | 2 | 4 | TW/EN/B | 1 | £801pp | £541pp | £260pp | |
| 20/02/16 | 7 | La Plagne | Apartment | Self Catering | Cassiopee | 4 | 2+ | ST4CS/ | 10 | £549pp | £549pp | | |
| 20/02/16 | 7 | Val d'Isere | Apartment | Self Catering | Les Jardins de la Balme | 4 | 2+ | ST4CS/ | 10 | £549pp | £549pp | | |
| 20/02/16 | 7 | Alpe D'Huez | Apartment | Self Catering | Les Bergers Apartments | 4 | 2+ | ST4CS/ | 6 | £566pp | £566pp | | |
| 20/02/16 | 7 | Les Arcs | Apartment | Self Catering | Le Roc Belle Face | 4 | 3+ | 24/ | 5 | £581pp | £581pp | | |
| 20/02/16 | 7 | Les Arcs | Apartment | Self Catering | Edenarc | 6 | 4+ | 3P6/ | 2 | £581pp | £581pp | | |
| 20/02/16 | 7 | La Plagne | Apartment | Self Catering | Les Chalets Edelweiss | 6 | 4 | 256A/X/ | 4 | £583pp | £583pp | | |
| 20/02/16 | 7 | Alpe D'Huez | Chalet | Chalet Board | Chalet Naomi | 2 | 4+ | ST/EN/ | 1 | £897pp | £587pp | £310pp | |
| 20/02/16 | 7 | Tignes | Apartment | Self Catering | Le Borsat IV | 4 | 2+ | ST4CS/ | 6 | £590pp | £590pp | | |
| 20/02/16 | 7 | La Plagne | Apartment | Self Catering | Residence Aspen | 4 | 4 | 24/ | 3 | £597pp | £597pp | | |
| 20/02/16 | 7 | Les Arcs | Apartment | Self Catering | Le Belmont | 5 | 3+ | 25/ | 10 | £599pp | £599pp | | |
| 20/02/16 | 7 | Les Arcs | Apartment | Self Catering | Edenarc | 6 | 4+ | 3P6C/ | 1 | £600pp | £600pp | | |
| 20/02/16 | 7 | Alpe D'Huez | Chalet | Chalet Board | Chalet Naomi | 2 | 4+ | TW/EN/A | 2 | £911pp | £601pp | £310pp | |
| 20/02/16 | 7 | Alpe D'Huez | Chalet | Chalet Board | Chalet Naomi | 2 | 4+ | LT/SH/WC/ | 1 | £918pp | £608pp | £310pp | |
| 20/02/16 | 7 | La Plagne | Apartment | Self Catering | Cassiopee | 3 | 2+ | ST3CS/ | 6 | £616pp | £616pp | | |
| 20/02/16 | 7 | Val Thorens | Apartment | Self Catering | Les Olympiades | 4 | 3 | ST4CS/ | 10 | £617pp | £617pp | | |
| 20/02/16 | 7 | La Plagne | Apartment | Self Catering | Les Chalets Edelweiss | 6 | 4 | 36/36X/ | 4 | £621pp | £621pp | | |
| 20/02/16 | 7 | Val d'Isere | Ski Lodge | Lodge Board | (Ski Lodge) The Lodge | 2 | 4+ | DB/EN/A | 1 | £921pp | £621pp | £300pp | |
| 20/02/16 | 7 | Val d'Isere | Ski Lodge | Lodge Board | (Ski Lodge) The Lodge | 2 | 4+ | TW/EN/B | 2 | £921pp | £621pp | £300pp | |
| 20/02/16 | 7 | Les Arcs | Apartment | Self Catering | Le Belmont | 4 | 3+ | 14/ | 10 | £622pp | £622pp | | |
| 20/02/16 | 7 | La Plagne | Chalet | Chalet Board | Chalet Klosters | 2 | 5 | TW/EN/A | 2 | £887pp | £627pp | £260pp | |
| 20/02/16 | 7 | Val d'Isere | Ski Lodge | Lodge Board | (Ski Lodge) The Lodge | 2 | 4+ | TW/X/EN/ | 1 | £935pp | £635pp | £300pp | |
| 20/02/16 | 7 | La Plagne | Chalet | Chalet Board | Chalet Klosters | 2 | 5 | TW/EN/C | 1 | £901pp | £641pp | £260pp | |
| 20/02/16 | 7 | Val d'Isere | Ski Lodge | Lodge Board | (Ski Lodge) The Lodge | 2 | 4+ | TW/X/EN/B/E | 3 | £942pp | £642pp | £300pp | |
| 20/02/16 | 7 | Val d'Isere | Ski Lodge | Lodge Board | (Ski Lodge) The Lodge | 2 | 4+ | TW/EN/B/D | 12 | £942pp | £642pp | £300pp | |
| 20/02/16 | 7 | Meribel | Chalet | Chalet Board | Chalet Natalia II | 2 | 4 | TW/EN/B/A | 1 | £853pp | £643pp | £210pp | |
| 20/02/16 | 7 | Tignes | Chalet | Chalet Board | Chalet Dominique | 2 | 4+ | TW/EN/B | 2 | £837pp | £647pp | £190pp | |
| 20/02/16 | 7 | Val d'Isere | Ski Lodge | Lodge Board | (Ski Lodge) The Lodge | 2 | 4+ | LT/X/EN/C | 2 | £949pp | £649pp | £300pp | |
| 20/02/16 | 7 | La Plagne | Chalet | Chalet Board | Chalet Klosters | 2 | 5 | TW/EN/B/UE/B | 1 | £915pp | £655pp | £260pp | |
| 20/02/16 | 7 | Val d'Isere | Ski Lodge | Lodge Board | (Ski Lodge) The Lodge | 2 | 4+ | LT/X/EN/B/F | 2 | £956pp | £656pp | £300pp | |
| 20/02/16 | 7 | Val Thorens | Apartment | Self Catering | Les Olympiades | 4 | 3 | 2P4C/ | 2 | £662pp | £662pp | | |
| 20/02/16 | 7 | Les Arcs | Apartment | Self Catering | Edenarc | 4 | 4+ | 2P4/ | 4 | £663pp | £663pp | | |
| 20/02/16 | 7 | Tignes | Chalet | Chalet Board | Chalet Valerie | 2 | 4+ | TW/EN/B/ | 1 | £855pp | £665pp | £190pp | |
| 20/02/16 | 7 | Tignes | Chalet | Chalet Board | Chalet Dominique | 2 | 4+ | TW/EN/B/A | 1 | £865pp | £675pp | £190pp | |
| 20/02/16 | 7 | Val d'Isere | Ski Lodge | Lodge Board | (Ski Lodge) The Lodge | 2 | 4+ | SU/X3/EN/UE/G | 2 | £977pp | £677pp | £300pp | |
| 20/02/16 | 7 | Alpe D'Huez | Chalet | Chalet Board | Chalet Petite Etoile | 2 | 4+ | TW/TB/ | 1 | £877pp | £677pp | £200pp | |
| 20/02/16 | 7 | Val Thorens | Apartment | Self Catering | Les Olympiades | 3 | 3 | ST3CS/ | 6 | £679pp | £679pp | | |
| 20/02/16 | 7 | Tignes | Chalet | Chalet Board | Chalet Valerie | 2 | 4+ | LT/EN/B/ | 1 | £869pp | £679pp | £190pp | |
| 20/02/16 | 7 | Alpe D'Huez | Chalet | Chalet Board | Chalet Petite Etoile | 2 | 4+ | TW/EN/ | 1 | £891pp | £691pp | £200pp | |
| 20/02/16 | 7 | Tignes | Apartment | Self Catering | Kalinda | 6 | 4+ | 3P6 Flocon/ | 2 | £695pp | £695pp | | |
| 20/02/16 | 7 | La Plagne | Apartment | Self Catering | Les Chalets Edelweiss | 4 | 4 | 24/ | 5 | £702pp | £702pp | | |
| 20/02/16 | 7 | Tignes | Chalet | Chalet Board | Chalet Annapurna II | 2 | 4+ | TW/EN/B/A | 3 | £942pp | £712pp | £230pp | |
| 20/02/16 | 7 | Tignes | Apartment | Self Catering | Kalinda | 6 | 4+ | 3P6/ | 8 | £745pp | £745pp | | |
| 20/02/16 | 7 | Val d'Isere | Chalet | Chalet Board | Chalet Iseran | 2 | 5 | TW/WC/ | 1 | £992pp | £752pp | £240pp | |
| 20/02/16 | 7 | Tignes | Apartment | Self Catering | La Ferme du Val Claret | 6 | 4+ | 3P6/ | 6 | £760pp | £760pp | | |
| 20/02/16 | 7 | Tignes | Apartment | Self Catering | Residence Village Montana | 4 | 4 | 3P4/ | 2 | £765pp | £765pp | | |
| 20/02/16 | 7 | Tignes | Apartment | Self Catering | Kalinda | 8 | 4+ | 4P8 Flocon/ | 3 | £769pp | £769pp | | |
| 20/02/16 | 7 | Val d'Isere | Chalet | Chalet Board | Chalet Tolima | 2 | 5+ | TW/SH/ | 1 | £1027pp | £787pp | £240pp | |
| 20/02/16 | 7 | Tignes | Apartment | Self Catering | Kalinda | 4 | 4+ | 2P4 Flocon/ | 2 | £793pp | £793pp | | |
| 20/02/16 | 7 | Tignes | Apartment | Self Catering | Residence Le Jhana | 6 | 4+ | 3P6/ | 3 | £799pp | £799pp | | |
| 20/02/16 | 7 | Val d'Isere | Chalet | Chalet Board | Chalet Tolima | 2 | 5+ | AT/EN/UE/ | 1 | £1041pp | £801pp | £240pp | |
| 20/02/16 | 7 | Tignes | Apartment | Self Catering | L'Ecrin Des Neiges | 6 | 4 | 36/ | 10 | £804pp | £804pp | | |
| 20/02/16 | 7 | La Rosiere | Apartment | Self Catering | Les Cimes Blanches | 4 | 4+ | 2P4/ | 4 | £812pp | £812pp | | |
| 20/02/16 | 7 | Les Arcs | Apartment | Self Catering | Les Alpages de Chantel | 7 | 4+ | 48P/ | 10 | £814pp | £814pp | | |
| 20/02/16 | 7 | Tignes | Ski Lodge | Lodge Board | (Ski Lodge) Aigle | 2 | 4+ | TW/ES/SB/C | 1 | £915pp | £815pp | £100pp | |
| 20/02/16 | 7 | Tignes | Ski Lodge | Lodge Board | (Ski Lodge) Aigle | 2 | 4+ | TW/EN/SB/SR/F | 2 | £915pp | £815pp | £100pp | |
| 20/02/16 | 7 | La Plagne | Apartment | Self Catering | Les Granges Du Soleil | 8 | 4+ | 4P8/ | 3 | £818pp | £818pp | | |
| 20/02/16 | 7 | Tignes | Apartment | Self Catering | Le Nevada | 6 | 4+ | 3P6/ | 6 | £819pp | £819pp | | |
| 20/02/16 | 7 | Tignes | Ski Lodge | Lodge Board | (Ski Lodge) Aigle | 2 | 4+ | TW/ES/B/ | 1 | £922pp | £822pp | £100pp | |
| 20/02/16 | 7 | Tignes | Ski Lodge | Lodge Board | (Ski Lodge) Aigle | 2 | 4+ | TW/EN/B/D | 2 | £922pp | £822pp | £100pp | |
| 20/02/16 | 7 | Tignes | Ski Lodge | Lodge Board | (Ski Lodge) Aigle | 2 | 4+ | TW/ES/B/SR/G | 2 | £922pp | £822pp | £100pp | |
| 20/02/16 | 7 | Tignes | Apartment | Self Catering | Kalinda | 8 | 4+ | 4P8/ | 4 | £828pp | £828pp | | |
| 20/02/16 | 7 | Meribel | Apartment | Self Catering | Residence Les Crets | 4 | 4 | 25/ | 10 | £855pp | £855pp | | |
| 20/02/16 | 7 | La Plagne | Apartment | Self Catering | Les Granges Du Soleil | 4 | 4+ | 2P4/ | 3 | £857pp | £857pp | | |
| 20/02/16 | 7 | Tignes | Apartment | Self Catering | Le Nevada | 8 | 4+ | 4P8/ | 1 | £880pp | £880pp | | |
| 20/02/16 | 7 | Tignes | Apartment | Self Catering | Kalinda | 4 | 4+ | 2P4/ | 6 | £891pp | £891pp | | |
| 20/02/16 | 7 | Tignes | Apartment | Self Catering | La Ferme du Val Claret | 4 | 4+ | 2P4/ | 1 | £911pp | £911pp | | |
| 20/02/16 | 7 | Tignes | Hotel | Half Board | Hotel Chalet Alpina | 2 | 2 | Chambrette 2/3/ | 2 | £914pp | £914pp | | |
| 20/02/16 | 7 | Les Arcs | Apartment | Self Catering | Le Village 1950 | 4 | 4+ | 24/ | 10 | £923pp | £923pp | | |
| 20/02/16 | 7 | Vail | Chalet | Chalet Board | Chalet Gleneagles | 2 | 4+ | Twin/ | 1 | £1375pp | £999pp | £376pp | |
| 20/02/16 | 7 | Les Deux Alpes | Hotel | Half Board | Hotel Chalet Mounier | 2 | 4 | Diaboltine/ | 1 | £1123pp | £1123pp | | |
| 20/02/16 | 7 | Les Deux Alpes | Hotel | Half Board | Hotel L'Oree des Pistes | 2 | 3 | Comfort/ | 6 | £1171pp | £1171pp | | |
| 20/02/16 | 7 | Les Deux Alpes | Hotel | Half Board | Hotel L'Oree des Pistes | 2 | 3 | Privilege/ | 6 | £1226pp | £1226pp | | |
| 20/02/16 | 7 | Val Thorens | Hotel | Half Board | Hotel Mercure | 2 | 3 | Standard, north room | 2 | £1442pp | £1442pp | | |
| 20/02/16 | 7 | Val Thorens | Hotel | Half Board | Hotel Le Val Thorens | 2 | 4 | Comfort with Village | 3 | £1753pp | £1753pp | | |
| 20/02/16 | 7 | Val Thorens | Hotel | Half Board | Hotel Le Val Thorens | 2 | 4 | Comfort with Piste v | 3 | £1935pp | £1935pp | | |
| 20/02/16 | 7 | Meribel | Hotel | Full Board | Hotel Le Mottaret | 2 | 3 | Silver room/ | 1 | £2016pp | £2016pp | | |
| 20/02/16 | 7 | Meribel | Hotel | Full Board | Hotel Le Mottaret | 2 | 3 | Gold room/ | 1 | £2077pp | £2077pp | | |
| 20/02/16 | 7 | Tignes | Hotel | Half Board | Hotel Les Suites du Nevada | 2 | 5 | Montagne 25m2/ | 1 | £2088pp | £2088pp | | |
| 20/02/16 | 7 | Val Thorens | Hotel | Half Board | Hotel le Fitzroy | 2 | 5 | Comfort with Village | 1 | £2118pp | £2118pp | | |
| 20/02/16 | 7 | Val Thorens | Hotel | Half Board | Hotel le Fitzroy | 2 | 5 | Comfort with Piste v | 1 | £2300pp | £2300pp | | |
| 20/02/16 | 7 | Tignes | Hotel | Half Board | Hotel Les Suites du Nevada | 2 | 5 | junior suite classiq | 1 | £2300pp | £2300pp | | |
| 20/02/16 | 7 | Val Thorens | Hotel | Bed and Breakfast | Hotel le Fitzroy | 2 | 5 | Privilage Village vi | 2 | £2482pp | £2482pp | | |
| 20/02/16 | 7 | Tignes | Hotel | Half Board | Hotel Les Suites du Nevada | 2 | 5 | junior suite traditi | 1 | £2483pp | £2483pp | | |
| 20/02/16 | 7 | La Plagne | Apartment | Self Catering | Les Granges Du Soleil | 6 | 4+ | 3P6/ | 8 | £5344pp | £5344pp | | |
| 21/02/16 | 7 | St Anton | Chalet | Chalet Board | Chalet Altepost | 2 | 4 | AT/EN/SB/A | 2 | £937pp | £747pp | £190pp | |
| 21/02/16 | 7 | St Anton | Chalet | Chalet Board | Chalet Mooserwirt | 2 | 5 | TW/EN/B/A | 2 | £1133pp | £793pp | £340pp | |
| 27/02/16 | 7 | Les Deux Alpes | Apartment | Self Catering | Le Flocon d'Or | 6 | 2+ | 3P6/ | 2 | £395pp | £395pp | | |
| 27/02/16 | 7 | Courchevel | Apartment | Self Catering | Les Brigues Apartments | 6 | 2+ | 2P6/ | 4 | £397pp | £397pp | | |
| 27/02/16 | 7 | Alpe D'Huez | Apartment | Self Catering | Les Bergers Apartments | 4 | 2+ | ST4CS/ | 5 | £405pp | £405pp | | |
| 27/02/16 | 7 | Les Deux Alpes | Apartment | Self Catering | Le Flocon d'Or | 4 | 2+ | 2P4/ | 3 | £407pp | £407pp | | |
| 27/02/16 | 7 | Val Thorens | Apartment | Self Catering | L'Altineige | 5 | 2+ | 2P5/ | 2 | £414pp | £414pp | | |
| 27/02/16 | 7 | Les Deux Alpes | Apartment | Self Catering | Le Flocon d'Or | 2 | 2+ | ST2/ | 1 | £476pp | £476pp | | |
| 27/02/16 | 7 | La Plagne | Apartment | Self Catering | La Licorne Apartments | 5 | 2+ | 2P5/ | 2 | £476pp | £476pp | | |
| 27/02/16 | 7 | La Plagne | Apartment | Self Catering | Residence Aspen | 6 | 4 | 356/ | 4 | £478pp | £478pp | | |
| 27/02/16 | 7 | Val Thorens | Apartment | Self Catering | L'Altineige | 4 | 2+ | ST4/ | 2 | £491pp | £491pp | | |
| 27/02/16 | 7 | Les Arcs | Apartment | Self Catering | Le Roc Belle Face | 6 | 3+ | 36/ | 2 | £494pp | £494pp | | |
| 27/02/16 | 7 | Les Deux Alpes | Hotel | Bed and Breakfast | Hotel le Cairn | 2 | 2 | Double/Twin Room/ | 1 | £532pp | £532pp | | |
| 27/02/16 | 7 | Tignes | Apartment | Self Catering | Le Borsat IV | 5 | 2+ | ST5CS/ | 4 | £542pp | £542pp | | |
| 27/02/16 | 7 | Val Thorens | Apartment | Self Catering | Le Cheval Blanc Apartments | 4 | 3 | 2P4/ | 2 | £542pp | £542pp | | |
| 27/02/16 | 7 | La Plagne | Apartment | Self Catering | Cassiopee | 4 | 2+ | ST4CS/ | 10 | £549pp | £549pp | | |
| 27/02/16 | 7 | Val d'Isere | Apartment | Self Catering | Les Jardins de la Balme | 4 | 2+ | ST4CS/ | 10 | £549pp | £549pp | | |
| 27/02/16 | 7 | La Plagne | Apartment | Self Catering | Residence Aspen | 4 | 4 | 24/ | 3 | £560pp | £560pp | | |
| 27/02/16 | 7 | Les Deux Alpes | Chalet | Chalet Board | Chalet Gorges | 2 | 4 | DL/SH/WC/ | 1 | £707pp | £577pp | £130pp | |
| 27/02/16 | 7 | Alpe D'Huez | Apartment | Self Catering | Les Bergers Apartments | 4 | 2+ | ST4CSB/ | 10 | £583pp | £583pp | | |
| 27/02/16 | 7 | Les Arcs | Chalet | Chalet Board | Chalet L'Arc | 2 | 3+ | TW/BH/ | 1 | £713pp | £583pp | £130pp | |
| 27/02/16 | 7 | Tignes | Apartment | Self Catering | Le Borsat IV | 4 | 2+ | ST4CS/ | 6 | £590pp | £590pp | | |
| 27/02/16 | 7 | Les Arcs | Apartment | Self Catering | Le Belmont | 5 | 3+ | 25/ | 10 | £599pp | £599pp | | |
| 27/02/16 | 7 | Tignes | Chalet | Chalet Board | Chalet Tichot | 2 | 3+ | TW/EN/A | 1 | £732pp | £602pp | £130pp | |
| 27/02/16 | 7 | La Plagne | Chalet | Chalet Board | Chalet Roussette | 2 | 4 | TW/EN/C | 1 | £737pp | £607pp | £130pp | |
| 27/02/16 | 7 | La Plagne | Apartment | Self Catering | Cassiopee | 3 | 2+ | ST3CS/ | 6 | £616pp | £616pp | | |
| 27/02/16 | 7 | Val Thorens | Apartment | Self Catering | Les Olympiades | 4 | 3 | ST4CS/ | 10 | £617pp | £617pp | | |
| 27/02/16 | 7 | La Plagne | Chalet | Chalet Board | Chalet Roussette | 2 | 4 | TW/X2/EN/A | 1 | £751pp | £621pp | £130pp | |
| 27/02/16 | 7 | Val d'Isere | Ski Lodge | Lodge Board | (Ski Lodge) The Lodge | 2 | 4+ | TW/X/EN/ | 1 | £905pp | £625pp | £280pp | |
| 27/02/16 | 7 | La Plagne | Chalet | Chalet Board | Chalet Roussette | 2 | 4 | TW/EN/SB/D | 2 | £758pp | £628pp | £130pp | |
| 27/02/16 | 7 | La Plagne | Chalet | Chalet Board | Chalet Roussette | 2 | 4 | TW/X2/EN/SB/B | 1 | £758pp | £628pp | £130pp | |
| 27/02/16 | 7 | Val d'Isere | Ski Lodge | Lodge Board | (Ski Lodge) The Lodge | 2 | 4+ | TW/X/EN/B/E | 1 | £912pp | £632pp | £280pp | |
| 27/02/16 | 7 | Val d'Isere | Ski Lodge | Lodge Board | (Ski Lodge) The Lodge | 2 | 4+ | TW/EN/B/D | 7 | £912pp | £632pp | £280pp | |
| 27/02/16 | 7 | La Plagne | Chalet | Chalet Board | Chalet Roussette | 2 | 4 | DL/EN/B/E | 2 | £765pp | £635pp | £130pp | |
| 27/02/16 | 7 | Tignes | Chalet | Chalet Board | Chalet Tavaillons | 2 | 3+ | TW/PB/ | 1 | £766pp | £636pp | £130pp | |
| 27/02/16 | 7 | Tignes | Ski Lodge | Lodge Board | (Ski Lodge) Aigle | 2 | 4+ | ST/ES/E | 2 | £917pp | £637pp | £280pp | |
| 27/02/16 | 7 | Tignes | Ski Lodge | Lodge Board | (Ski Lodge) Aigle | 2 | 4+ | ST/ES/SB/UE/ | 1 | £917pp | £637pp | £280pp | |
| 27/02/16 | 7 | Tignes | Ski Lodge | Lodge Board | (Ski Lodge) Aigle | 2 | 4+ | ST/EN/SB/B | 5 | £917pp | £637pp | £280pp | |
| 27/02/16 | 7 | Val d'Isere | Ski Lodge | Lodge Board | (Ski Lodge) The Lodge | 2 | 4+ | LT/X/EN/C | 2 | £919pp | £639pp | £280pp | |
| 27/02/16 | 7 | Tignes | Apartment | Self Catering | Kalinda | 6 | 4+ | 3P6/ | 8 | £641pp | £641pp | | |
| 27/02/16 | 7 | Val d'Isere | Ski Lodge | Lodge Board | (Ski Lodge) The Lodge | 2 | 4+ | LT/X/EN/B/F | 5 | £926pp | £646pp | £280pp | |
| 27/02/16 | 7 | Courchevel | Chalet | Chalet Board | Chalet Ecureuil de Neige | 2 | 4+ | TW/EN/B | 3 | £777pp | £647pp | £130pp | |
| 27/02/16 | 7 | Courchevel | Chalet | Chalet Board | Chalet Ecureuil de Neige | 2 | 4+ | TW/EN/SB/ | 1 | £777pp | £647pp | £130pp | |
| 27/02/16 | 7 | La Plagne | Apartment | Self Catering | Les Chalets Edelweiss | 4 | 4 | 24/ | 5 | £654pp | £654pp | | |
| 27/02/16 | 7 | Val d'Isere | Chalet | Chalet Board | Chalet Lores | 2 | 3+ | TW/EN/ | 1 | £791pp | £661pp | £130pp | |
| 27/02/16 | 7 | Val Thorens | Apartment | Self Catering | Les Olympiades | 4 | 3 | 2P4C/ | 2 | £662pp | £662pp | | |
| 27/02/16 | 7 | Courchevel | Chalet | Chalet Board | Chalet Ours de Neige | 2 | 4 | TW/EN/B/A | 1 | £795pp | £665pp | £130pp | |
| 27/02/16 | 7 | Tignes | Ski Lodge | Lodge Board | (Ski Lodge) Aigle | 2 | 4+ | TW/EN/SB/SR/F | 2 | £945pp | £665pp | £280pp | |
| 27/02/16 | 7 | Tignes | Ski Lodge | Chalet Board | (Ski Lodge) Aigle | 2 | 4+ | TW/ES/SB/C | 2 | £945pp | £665pp | £280pp | |
| 27/02/16 | 7 | Tignes | Ski Lodge | Lodge Board | (Ski Lodge) Aigle | 2 | 4+ | TW/EN/SB/A | 3 | £945pp | £665pp | £280pp | |
| 27/02/16 | 7 | Val d'Isere | Ski Lodge | Lodge Board | (Ski Lodge) The Lodge | 2 | 4+ | SU/X3/EN/UE/G | 2 | £947pp | £667pp | £280pp | |
| 27/02/16 | 7 | Val d'Isere | Chalet | Chalet Board | Chalet Lores | 2 | 3+ | TW/EN/T/A | 1 | £798pp | £668pp | £130pp | |
| 27/02/16 | 7 | Tignes | Ski Lodge | Lodge Board | (Ski Lodge) Aigle | 2 | 4+ | TW/ES/B/SR/G | 2 | £952pp | £672pp | £280pp | |
| 27/02/16 | 7 | Tignes | Ski Lodge | Lodge Board | (Ski Lodge) Aigle | 2 | 4+ | TW/EN/B/D | 1 | £952pp | £672pp | £280pp | |
| 27/02/16 | 7 | Tignes | Ski Lodge | Lodge Board | (Ski Lodge) Aigle | 2 | 4+ | TW/ES/B/ | 1 | £952pp | £672pp | £280pp | |
| 27/02/16 | 7 | Val Thorens | Apartment | Self Catering | Les Olympiades | 3 | 3 | ST3CS/ | 6 | £679pp | £679pp | | |
| 27/02/16 | 7 | Courchevel | Chalet | Chalet Board | Chalet Perdrix Blanche | 2 | 4+ | TW/EN/A | 1 | £825pp | £695pp | £130pp | |
| 27/02/16 | 7 | Tignes | Chalet | Chalet Board | Chalet Francois | 2 | 4+ | TW/EN/SR/ | 1 | £857pp | £727pp | £130pp | |
| 27/02/16 | 7 | Tignes | Chalet | Chalet Board | Chalet Valerie | 2 | 4+ | TW/EN/ | 1 | £857pp | £727pp | £130pp | |
| 27/02/16 | 7 | Tignes | Chalet | Chalet Board | Chalet Francois | 2 | 4+ | ST/EN/UE/ | 1 | £857pp | £727pp | £130pp | |
| 27/02/16 | 7 | Tignes | Chalet | Chalet Board | Chalet Francois | 2 | 4+ | TW/EN/UE/A | 2 | £857pp | £727pp | £130pp | |
| 27/02/16 | 7 | Alpe D'Huez | Chalet | Chalet Board | Chalet Naomi | 2 | 4+ | ST/EN/ | 1 | £871pp | £741pp | £130pp | |
| 27/02/16 | 7 | Tignes | Apartment | Self Catering | L'Ecrin Des Neiges | 6 | 4 | 26/ | 10 | £743pp | £743pp | | |
| 27/02/16 | 7 | Tignes | Chalet | Chalet Board | Chalet Valerie | 2 | 4+ | TW/EN/B/B | 1 | £885pp | £755pp | £130pp | |
| 27/02/16 | 7 | Tignes | Chalet | Chalet Board | Chalet Valerie | 2 | 4+ | TW/EN/B/ | 1 | £885pp | £755pp | £130pp | |
| 27/02/16 | 7 | Alpe D'Huez | Chalet | Chalet Board | Chalet Naomi | 2 | 4+ | LT/SH/WC/ | 1 | £892pp | £762pp | £130pp | |
| 27/02/16 | 7 | La Plagne | Chalet | Chalet Board | Chalet Klosters | 2 | 5 | TW/EN/A | 2 | £897pp | £767pp | £130pp | |
| 27/02/16 | 7 | La Plagne | Chalet | Chalet Board | Chalet Klosters | 2 | 5 | TW/EN/C | 1 | £911pp | £781pp | £130pp | |
| 27/02/16 | 7 | Tignes | Apartment | Self Catering | Residence Village Montana | 4 | 4 | 3P4/ | 2 | £787pp | £787pp | | |
| 27/02/16 | 7 | Tignes | Chalet | Chalet Board | Chalet Annapurna II | 2 | 4+ | ST/EN/ | 1 | £917pp | £787pp | £130pp | |
| 27/02/16 | 7 | Tignes | Chalet | Chalet Board | Chalet Giorgio | 2 | 5 | TW/EN/A | 2 | £917pp | £787pp | £130pp | |
| 27/02/16 | 7 | La Plagne | Chalet | Chalet Board | Chalet Klosters | 2 | 5 | TW/EN/B/UE/B | 3 | £918pp | £788pp | £130pp | |
| 27/02/16 | 7 | Les Arcs | Apartment | Self Catering | Les Alpages de Chantel | 5 | 4+ | 26/ | 10 | £788pp | £788pp | | |
| 27/02/16 | 7 | Alpe D'Huez | Chalet | Chalet Board | Chalet Grande Etoile | 2 | 4+ | TW/EN/ | 1 | £921pp | £791pp | £130pp | |
| 27/02/16 | 7 | Alpe D'Huez | Chalet | Chalet Board | Chalet Grande Etoile | 2 | 4+ | TW/EN/SB/ | 1 | £921pp | £791pp | £130pp | |
| 27/02/16 | 7 | Tignes | Chalet | Chalet Board | Chalet Annina | 2 | 5 | TW/EN/A | 2 | £931pp | £801pp | £130pp | |
| 27/02/16 | 7 | Tignes | Chalet | Chalet Board | Chalet Giorgio | 2 | 5 | TW/EN/SB/ | 1 | £931pp | £801pp | £130pp | |
| 27/02/16 | 7 | Tignes | Chalet | Chalet Board | Chalet Violetta | 2 | 5 | TW/EN/ | 1 | £931pp | £801pp | £130pp | |
| 27/02/16 | 7 | Tignes | Chalet | Chalet Board | Chalet Escamillo | 2 | 5 | TW/EN/A | 1 | £931pp | £801pp | £130pp | |
| 27/02/16 | 7 | Tignes | Apartment | Self Catering | L'Ecrin Des Neiges | 6 | 4 | 36/ | 10 | £804pp | £804pp | | |
| 27/02/16 | 7 | Les Arcs | Apartment | Self Catering | Les Alpages de Chantel | 7 | 4+ | 48P/ | 10 | £814pp | £814pp | | |
| 27/02/16 | 7 | Tignes | Chalet | Chalet Board | Chalet Violetta | 2 | 5 | TW/EN/SB/ | 1 | £945pp | £815pp | £130pp | |
| 27/02/16 | 7 | Tignes | Chalet | | Chalet Annina | 2 | 5 | TW/EN/UE/X/B | 2 | £945pp | £815pp | £130pp | |
| 27/02/16 | 7 | Tignes | Chalet | Chalet Board | Chalet Annapurna II | 2 | 4+ | TW/X/EN/B | 1 | £945pp | £815pp | £130pp | |
| 27/02/16 | 7 | Tignes | Chalet | Chalet Board | Chalet Giorgio | 2 | 5 | LT/EN/B/ | 1 | £945pp | £815pp | £130pp | |
| 27/02/16 | 7 | Tignes | Chalet | Chalet Board | Chalet Violetta | 2 | 5 | LT/EN/PB/ | 1 | £952pp | £822pp | £130pp | |
| 27/02/16 | 7 | Courchevel | Chalet | Chalet Board | Chalet Samuel | 2 | 5+ | TW/X/EN/ | 1 | £952pp | £822pp | £130pp | |
| 27/02/16 | 7 | Alpe D'Huez | Chalet | Chalet Board | Chalet Sarenne | 2 | 5+ | TW/EN/A | 1 | £967pp | £837pp | £130pp | |
| 27/02/16 | 7 | Alpe D'Huez | Chalet | Chalet Board | Chalet Sarenne | 2 | 5+ | DL/EN/ | 1 | £967pp | £837pp | £130pp | |
| 27/02/16 | 7 | Alpe D'Huez | Chalet | Chalet Board | Chalet Friandise | 2 | 5 | TWD/EN/ | 1 | £967pp | £837pp | £130pp | |
| 27/02/16 | 7 | Tignes | Chalet | Chalet Board | Chalet Annapurna I | 2 | 5+ | TW/EN/B/A | 2 | £967pp | £837pp | £130pp | |
| 27/02/16 | 7 | Alpe D'Huez | Chalet | Chalet Board | Chalet Sarenne | 2 | 5+ | TW/EN/SB/B | 1 | £981pp | £851pp | £130pp | |
| 27/02/16 | 7 | Les Arcs | Apartment | Self Catering | Le Village 1950 | 4 | 4+ | 24/ | 10 | £923pp | £923pp | | |
| 27/02/16 | 10 | Vail | Chalet | Chalet Board | Chalet Gleneagles | 2 | 4+ | Twin/ | 2 | £1601pp | £999pp | £602pp | |
| 27/02/16 | 7 | Les Arcs | Hotel | Half Board | Hotel du Golf | 2 | 3 | TWPBWC/ | 1 | £1105pp | £1105pp | | |
| 27/02/16 | 7 | Les Deux Alpes | Hotel | Half Board | Hotel Chalet Mounier | 2 | 4 | Diaboltine/ | 2 | £1123pp | £1123pp | | |
| 27/02/16 | 7 | Les Deux Alpes | Hotel | Half Board | Hotel L'Oree des Pistes | 2 | 3 | Comfort/ | 6 | £1171pp | £1171pp | | |
| 27/02/16 | 7 | Alpe D'Huez | Hotel | Half Board | Hotel Pic Blanc | 2 | 3 | Double superior/ | 1 | £1206pp | £1206pp | | |
| 27/02/16 | 7 | La Plagne | Hotel | Bed and Breakfast | Hotel Araucaria | 2 | 4 | Double room/ | 2 | £1214pp | £1214pp | | |
| 27/02/16 | 7 | Les Arcs | Hotel | Half Board | Hotel du Golf | 2 | 3 | TWPBSRWC/ | 1 | £1227pp | £1227pp | | |
| 27/02/16 | 7 | Les Deux Alpes | Hotel | Half Board | Hotel Chalet Mounier | 2 | 4 | Muzelle duplex/ | 1 | £1335pp | £1335pp | | |
| 27/02/16 | 7 | Tignes | Hotel | Half Board | Hotel Les Suites du Nevada | 2 | 5 | Montagne 25m2/ | 1 | £1799pp | £1799pp | | |
| 27/02/16 | 7 | Val Thorens | Hotel | Half Board | Hotel Le Val Thorens | 2 | 4 | Comfort with Piste v | 3 | £1935pp | £1935pp | | |
| 27/02/16 | 7 | Tignes | Hotel | Half Board | Hotel Les Suites du Nevada | 2 | 5 | junior suite classiq | 1 | £1996pp | £1996pp | | |
| 27/02/16 | 7 | Val Thorens | Hotel | Half Board | Hotel le Fitzroy | 2 | 5 | Comfort with Village | 1 | £2118pp | £2118pp | | |
| 27/02/16 | 7 | Tignes | Hotel | Half Board | Hotel Les Suites du Nevada | 2 | 5 | junior suite traditi | 1 | £2148pp | £2148pp | | |
| 27/02/16 | 7 | Val Thorens | Hotel | Half Board | Hotel le Fitzroy | 2 | 5 | Comfort with Piste v | 1 | £2300pp | £2300pp | | |
| 27/02/16 | 7 | Val Thorens | Hotel | Bed and Breakfast | Hotel le Fitzroy | 2 | 5 | Privilage Village vi | 2 | £2482pp | £2482pp | | |
| 27/02/16 | 7 | Courchevel | Hotel | Bed and Breakfast | Hotel des Trois Vallees | 2 | 4 | Comfort room/ | 2 | £2733pp | £2733pp | | |
| 27/02/16 | 7 | Courchevel | Hotel | Bed and Breakfast | Hotel des Trois Vallees | 2 | 4 | Privilege room/ | 1 | £3341pp | £3341pp | | |
| 05/03/16 | 7 | Courchevel | Apartment | Self Catering | Les Brigues Apartments | 6 | 2+ | 2P6/ | 4 | £356pp | £356pp | | |
| 05/03/16 | 7 | Les Arcs | Apartment | Self Catering | Le Roc Belle Face | 6 | 3+ | 26AX/ | 6 | £379pp | £379pp | | |
| 05/03/16 | 7 | Les Deux Alpes | Apartment | Self Catering | Le Flocon d'Or | 4 | 2+ | 2P4/ | 3 | £383pp | £383pp | | |
| 05/03/16 | 7 | La Plagne | Apartment | Self Catering | Residence Aspen | 6 | 4 | 356/ | 4 | £387pp | £387pp | | |
| 05/03/16 | 7 | Les Deux Alpes | Apartment | Self Catering | Le Flocon d'Or | 6 | 2+ | 3P6/ | 2 | £387pp | £387pp | | |
| 05/03/16 | 7 | Les Arcs | Apartment | Self Catering | Le Roc Belle Face | 6 | 3+ | 36/ | 2 | £399pp | £399pp | | |
| 05/03/16 | 7 | Tignes | Apartment | Self Catering | Val Claret Apartments | 4 | 2+ | 41/ | 3 | £402pp | £402pp | | |
| 05/03/16 | 7 | Val Thorens | Apartment | Self Catering | L'Altineige | 5 | 2+ | 2P5/ | 2 | £428pp | £428pp | | |
| 05/03/16 | 7 | La Plagne | Apartment | Self Catering | Les Chalets Edelweiss | 6 | 4 | 256A/X/ | 4 | £430pp | £430pp | | |
| 05/03/16 | 7 | Les Arcs | Apartment | Self Catering | Le Roc Belle Face | 4 | 3+ | 24/ | 4 | £430pp | £430pp | | |
| 05/03/16 | 7 | La Plagne | Apartment | Self Catering | Cassiopee | 4 | 2+ | ST4CS/ | 10 | £433pp | £433pp | | |
| 05/03/16 | 7 | La Plagne | Apartment | Self Catering | Residence Aspen | 4 | 4 | 24/ | 2 | £435pp | £435pp | | |
| 05/03/16 | 7 | Val d'Isere | Apartment | Self Catering | Les Jardins de la Balme | 4 | 2+ | ST4CS/ | 10 | £436pp | £436pp | | |
| 05/03/16 | 7 | Meribel | Apartment | Self Catering | Hameau du Mottaret Apartments | 5 | 2+ | 2P5/ | 3 | £439pp | £439pp | | |
| 05/03/16 | 7 | Tignes | Apartment | Self Catering | Val Claret Apartments | 4 | 2+ | 43/ | 2 | £442pp | £442pp | | |
| 05/03/16 | 7 | Val Thorens | Apartment | Self Catering | L'Altineige | 4 | 2+ | ST4/ | 2 | £450pp | £450pp | | |
| 05/03/16 | 7 | Val d'Isere | Apartment | Self Catering | Les Jardins de Val et Verdet | 4 | 2+ | S4C/ | 2 | £452pp | £452pp | | |
| 05/03/16 | 7 | Val Thorens | Apartment | Self Catering | Les Olympiades | 4 | 3 | ST4CS/ | 9 | £455pp | £455pp | | |
| 05/03/16 | 7 | Les Arcs | Apartment | Self Catering | Edenarc | 6 | 4+ | 3P6/ | 2 | £457pp | £457pp | | |
| 05/03/16 | 7 | Tignes | Apartment | Self Catering | Le Borsat IV | 5 | 2+ | ST5CS/ | 3 | £458pp | £458pp | | |
| 05/03/16 | 7 | Les Arcs | Apartment | Self Catering | Le Belmont | 5 | 3+ | 25/ | 10 | £460pp | £460pp | | |
| 05/03/16 | 7 | Tignes | Apartment | Self Catering | Val Claret Apartments | 4 | 2+ | 45/ | 1 | £473pp | £473pp | | |
| 05/03/16 | 7 | Les Arcs | Apartment | Self Catering | Le Belmont | 4 | 3+ | 14/ | 9 | £474pp | £474pp | | |
| 05/03/16 | 7 | Val Thorens | Apartment | Self Catering | Les Olympiades | 4 | 3 | 2P4C/ | 2 | £481pp | £481pp | | |
| 05/03/16 | 7 | Val d'Isere | Apartment | Self Catering | Les Jardins de Val et Verdet | 4 | 2+ | 2P4/ | 2 | £483pp | £483pp | | |
| 05/03/16 | 7 | Les Deux Alpes | Apartment | Self Catering | Le Flocon d'Or | 2 | 2+ | ST2/ | 1 | £487pp | £487pp | | |
| 05/03/16 | 7 | La Plagne | Apartment | Self Catering | Les Chalets Edelweiss | 4 | 4 | 24/ | 5 | £492pp | £492pp | | |
| 05/03/16 | 7 | Val Thorens | Apartment | Self Catering | Les Olympiades | 3 | 3 | ST3CS/ | 6 | £492pp | £492pp | | |
| 05/03/16 | 7 | Tignes | Apartment | Self Catering | Le Borsat IV | 4 | 2+ | ST4CS/ | 6 | £493pp | £493pp | | |
| 05/03/16 | 7 | Les Deux Alpes | Hotel | Bed and Breakfast | Hotel le Cairn | 2 | 2 | Double/Twin Room/ | 1 | £532pp | £532pp | | |
| 05/03/16 | 7 | Tignes | Apartment | Self Catering | Le Nevada | 6 | 4+ | 3P6/ | 6 | £604pp | £604pp | | |
| 05/03/16 | 7 | Les Arcs | Apartment | Self Catering | Les Alpages de Chantel | 5 | 4+ | 26/ | 10 | £606pp | £606pp | | |
| 05/03/16 | 7 | Val Thorens | Apartment | Self Catering | Residence Village Montana | 6 | 3 | 3P6/ | 1 | £651pp | £651pp | | |
| 05/03/16 | 7 | Les Arcs | Apartment | Self Catering | Le Village 1950 | 4 | 4+ | 24/ | 10 | £658pp | £658pp | | |
| 05/03/16 | 7 | Les Arcs | Chalet | Chalet Board | Chalet Cicero | 2 | 3 | DL/BH/ | 1 | £683pp | £683pp | | |
| 05/03/16 | 7 | La Rosiere | Chalet | Chalet Board | Chalet Moet | 2 | 4 | TW/EN/A | 4 | £691pp | £691pp | | |
| 05/03/16 | 7 | La Rosiere | Chalet | Chalet Board | Chalet Marmotte | 2 | 4 | TW/X/EN/ | 1 | £691pp | £691pp | | |
| 05/03/16 | 7 | La Rosiere | Chalet | Chalet Board | Chalet Marmotte | 2 | 4 | TW/EN/A | 3 | £691pp | £691pp | | |
| 05/03/16 | 7 | La Plagne | Chalet | Chalet Board | Chalet Altesse | 2 | 4 | TB/EN/ | 1 | £707pp | £707pp | | |
| 05/03/16 | 7 | La Rosiere | Chalet | Chalet Board | Chalet Marmotte | 2 | 4 | TW/EN/SB/B | 2 | £712pp | £712pp | | |
| 05/03/16 | 7 | La Rosiere | Chalet | Chalet Board | Chalet Moet | 2 | 4 | TW/X/EN/B/ | 1 | £712pp | £712pp | | |
| 05/03/16 | 7 | Les Arcs | Chalet | Chalet Board | Chalet L'Arc | 2 | 3+ | TW/BH/ | 1 | £713pp | £713pp | | |
| 05/03/16 | 7 | Les Arcs | Chalet | Chalet Board | Chalet L'Arc | 2 | 3+ | TW/SH/A | 1 | £713pp | £713pp | | |
| 05/03/16 | 7 | Val d'Isere | Chalet | Chalet Board | Chalet Maison Rose | 2 | 3+ | ST/ | 1 | £717pp | £717pp | | |
| 05/03/16 | 7 | La Plagne | Chalet | Chalet Board | Chalet Altesse | 2 | 4 | TW/EN/E | 3 | £721pp | £721pp | | |
| 05/03/16 | 7 | La Plagne | Chalet | Chalet Board | Chalet Altesse | 2 | 4 | TW/X2/EN/SB/B | 1 | £735pp | £735pp | | |
| 05/03/16 | 7 | La Plagne | Chalet | Chalet Board | Chalet Altesse | 2 | 4 | TW/EN/SB/A | 2 | £735pp | £735pp | | |
| 05/03/16 | 7 | La Plagne | Chalet | Chalet Board | Chalet Altesse | 2 | 4 | TW/X2/EN/D | 2 | £735pp | £735pp | | |
| 05/03/16 | 7 | La Plagne | Chalet | Chalet Board | Chalet Roussette | 2 | 4 | TW/EN/C | 3 | £737pp | £737pp | | |
| 05/03/16 | 7 | La Plagne | Chalet | Chalet Board | Chalet Altesse | 2 | 4 | TW/EN/B/C | 2 | £742pp | £742pp | | |
| 05/03/16 | 7 | Tignes | Hotel | Half Board | Hotel Chalet Alpina | 2 | 2 | Chambrette 2/3/ | 2 | £749pp | £749pp | | |
| 05/03/16 | 7 | La Plagne | Chalet | Chalet Board | Chalet Roussette | 2 | 4 | TW/X2/EN/A | 2 | £751pp | £751pp | | |
| 05/03/16 | 7 | La Plagne | Chalet | Chalet Board | Chalet Roussette | 2 | 4 | TW/EN/X/ | 1 | £751pp | £751pp | | |
| 05/03/16 | 7 | Tignes | Chalet | Chalet Board | Chalet 2100A | 2 | 3+ | TW/EN/ | 1 | £757pp | £757pp | | |
| 05/03/16 | 7 | La Plagne | Chalet | Chalet Board | Chalet Roussette | 2 | 4 | TW/EN/SB/D | 2 | £758pp | £758pp | | |
| 05/03/16 | 7 | La Plagne | Chalet | Chalet Board | Chalet Roussette | 2 | 4 | TW/X2/EN/SB/B | 2 | £758pp | £758pp | | |
| 05/03/16 | 7 | La Plagne | Chalet | Chalet Board | Chalet Roussette | 2 | 4 | DL/EN/B/E | 2 | £765pp | £765pp | | |
| 05/03/16 | 7 | Tignes | Chalet | Chalet Board | Chalet Tavaillons | 2 | 3+ | TW/WC/ | 1 | £772pp | £772pp | | |
| 05/03/16 | 7 | Val d'Isere | Chalet | Chalet Board | Chalet Maison Rose | 2 | 3+ | TW/EN/ | 1 | £780pp | £780pp | | |
| 05/03/16 | 7 | Tignes | Chalet | Chalet Board | Chalet Tavaillons | 2 | 3+ | TW/PB/A | 2 | £786pp | £786pp | | |
| 05/03/16 | 7 | Tignes | Chalet | Chalet Board | Chalet Tavaillons | 2 | 3+ | TW/EN/X/ | 1 | £807pp | £807pp | | |
| 05/03/16 | 7 | Les Arcs | Chalet | Chalet Board | Chalet Tetra | 2 | 4+ | TW/PF/ | 1 | £851pp | £851pp | | |
| 05/03/16 | 7 | Tignes | Chalet | Chalet Board | Chalet Francois | 2 | 4+ | TW/EN/UE/A | 1 | £857pp | £857pp | | |
| 05/03/16 | 7 | Tignes | Chalet | Chalet Board | Chalet Francois | 2 | 4+ | ST/EN/SR/ | 1 | £857pp | £857pp | | |
| 05/03/16 | 7 | Tignes | Chalet | Chalet Board | Chalet Valerie | 2 | 4+ | TW/EN/A | 1 | £857pp | £857pp | | |
| 05/03/16 | 7 | Tignes | Chalet | Chalet Board | Chalet Francois | 2 | 4+ | TW/EN/SR/ | 1 | £857pp | £857pp | | |
| 05/03/16 | 7 | Tignes | Chalet | Chalet Board | Chalet Francois | 2 | 4+ | ST/EN/UE/ | 1 | £857pp | £857pp | | |
| 05/03/16 | 7 | Alpe D'Huez | Chalet | Chalet Board | Chalet Petite Etoile | 2 | 4+ | TW/TB/ | 1 | £871pp | £871pp | | |
| 05/03/16 | 7 | Les Arcs | Chalet | Chalet Board | Chalet Tetra | 2 | 4+ | TW/EN/A | 2 | £872pp | £872pp | | |
| 05/03/16 | 7 | Tignes | Chalet | Chalet Board | Chalet Francois | 2 | 4+ | TW/EN/B/ | 1 | £885pp | £885pp | | |
| 05/03/16 | 7 | Tignes | Chalet | Chalet Board | Chalet Francois | 2 | 4+ | TW/ES/B/ | 1 | £885pp | £885pp | | |
| 05/03/16 | 7 | Alpe D'Huez | Chalet | Chalet Board | Chalet Petite Etoile | 2 | 4+ | TW/EN/ | 1 | £885pp | £885pp | | |
| 05/03/16 | 7 | Les Arcs | Chalet | Chalet Board | Chalet Tetra | 2 | 4+ | TW/EN/B/ | 1 | £886pp | £886pp | | |
| 05/03/16 | 7 | Val d'Isere | Ski Lodge | Lodge Board | (Ski Lodge) The Lodge | 2 | 4+ | TW/EN/B | 2 | £891pp | £891pp | | |
| 05/03/16 | 7 | Alpe D'Huez | Chalet | Chalet Board | Chalet Martine | 2 | 4+ | TW/EN/A | 2 | £905pp | £905pp | | |
| 05/03/16 | 7 | Val d'Isere | Ski Lodge | Lodge Board | (Ski Lodge) The Lodge | 2 | 4+ | TW/X/EN/ | 1 | £905pp | £905pp | | |
| 05/03/16 | 7 | Val d'Isere | Ski Lodge | Lodge Board | (Ski Lodge) The Lodge | 2 | 4+ | TW/X/EN/B/E | 3 | £912pp | £912pp | | |
| 05/03/16 | 7 | Val d'Isere | Ski Lodge | Lodge Board | (Ski Lodge) The Lodge | 2 | 4+ | TW/EN/B/D | 13 | £912pp | £912pp | | |
| 05/03/16 | 7 | Alpe D'Huez | Chalet | Chalet Board | Chalet Martine | 2 | 4+ | LT/EN/ | 1 | £912pp | £912pp | | |
| 05/03/16 | 7 | Tignes | Ski Lodge | Lodge Board | (Ski Lodge) Aigle | 2 | 4+ | ST/ES/E | 2 | £917pp | £917pp | | |
| 05/03/16 | 7 | Tignes | Ski Lodge | Lodge Board | (Ski Lodge) Aigle | 2 | 4+ | ST/ES/SB/UE/ | 1 | £917pp | £917pp | | |
| 05/03/16 | 7 | Tignes | Ski Lodge | Lodge Board | (Ski Lodge) Aigle | 2 | 4+ | ST/EN/SB/B | 5 | £917pp | £917pp | | |
| 05/03/16 | 7 | Val d'Isere | Ski Lodge | Lodge Board | (Ski Lodge) The Lodge | 2 | 4+ | LT/X/EN/C | 2 | £919pp | £919pp | | |
| 05/03/16 | 7 | Val d'Isere | Chalet | Chalet Board | Chalet Premiere Neige | 3 | 5 | TR/EN/ | 1 | £921pp | £921pp | | |
| 05/03/16 | 7 | Val d'Isere | Ski Lodge | Lodge Board | (Ski Lodge) The Lodge | 2 | 4+ | LT/X/EN/B/F | 6 | £926pp | £926pp | | |
| 05/03/16 | 7 | Tignes | Chalet | Chalet Board | Chalet Escamillo | 2 | 5 | TW/EN/UE/B | 2 | £937pp | £937pp | | |
| 05/03/16 | 7 | Tignes | Chalet | Chalet Board | Chalet Alfredo | 2 | 5 | TW/EN/A | 4 | £937pp | £937pp | | |
| 05/03/16 | 7 | Tignes | Chalet | Chalet Board | Chalet Annapurna II | 2 | 4+ | ST/EN/ | 1 | £937pp | £937pp | | |
| 05/03/16 | 7 | Tignes | Chalet | Chalet Board | Chalet Escamillo | 2 | 5 | TW/EN/A | 2 | £937pp | £937pp | | |
| 05/03/16 | 7 | Tignes | Ski Lodge | Lodge Board | (Ski Lodge) Aigle | 2 | 4+ | TW/EN/SB/A | 4 | £945pp | £945pp | | |
| 05/03/16 | 7 | Tignes | Ski Lodge | Lodge Board | (Ski Lodge) Aigle | 2 | 4+ | TW/ES/SB/C | 2 | £945pp | £945pp | | |
| 05/03/16 | 7 | Val d'Isere | Ski Lodge | Lodge Board | (Ski Lodge) The Lodge | 2 | 4+ | SU/X3/EN/UE/G | 2 | £947pp | £947pp | | |
| 05/03/16 | 7 | Tignes | Chalet | Chalet Board | Chalet Alfredo | 2 | 5 | TW/EN/SB/ | 1 | £951pp | £951pp | | |
| 05/03/16 | 7 | Tignes | Ski Lodge | Lodge Board | (Ski Lodge) Aigle | 2 | 4+ | TW/ES/B/SR/G | 2 | £952pp | £952pp | | |
| 05/03/16 | 7 | Tignes | Ski Lodge | Lodge Board | (Ski Lodge) Aigle | 2 | 4+ | TW/ES/B/ | 1 | £952pp | £952pp | | |
| 05/03/16 | 7 | Tignes | Ski Lodge | Lodge Board | (Ski Lodge) Aigle | 2 | 4+ | TW/EN/B/D | 2 | £952pp | £952pp | | |
| 05/03/16 | 7 | Val d'Isere | Chalet | Chalet Board | Chalet Iseran | 2 | 5 | DL/EN/ | 1 | £961pp | £961pp | | |
| 05/03/16 | 7 | Tignes | Chalet | Chalet Board | Chalet Alfredo | 2 | 5 | LT/EN/PB/ | 1 | £965pp | £965pp | | |
| 05/03/16 | 7 | Tignes | Chalet | Chalet Board | Chalet Annapurna II | 2 | 4+ | TW/X/EN/B | 1 | £965pp | £965pp | | |
| 05/03/16 | 7 | Tignes | Chalet | Chalet Board | Chalet Annapurna II | 2 | 4+ | TW/EN/B/A | 6 | £972pp | £972pp | | |
| 05/03/16 | 7 | Tignes | Chalet | Chalet Board | Chalet Annapurna I | 2 | 5+ | TW/EN/B/A | 5 | £987pp | £987pp | | |
| 05/03/16 | 7 | Alpe D'Huez | Chalet | Chalet Board | Chalet Friandise | 2 | 5 | TW/EN/B/A | 1 | £1001pp | £1001pp | | |
| 05/03/16 | 7 | Les Deux Alpes | Hotel | Half Board | Hotel Chalet Mounier | 2 | 4 | Muzelle/ | 1 | £1335pp | £1335pp | | |
| 05/03/16 | 7 | Val Thorens | Hotel | Half Board | Hotel Le Val Thorens | 2 | 4 | Comfort with Piste v | 3 | £1783pp | £1783pp | | |
| 06/03/16 | 7 | Mayrhofen | Chalet | Chalet Board | Chalet Stoanerhof | 2 | 4+ | AT/B/SF/C | 3 | £814pp | £814pp | | |
| 06/03/16 | 7 | Mayrhofen | Chalet | Chalet Board | Chalet Stoanerhof | 2 | 4+ | AT/X/B/SF/ | 1 | £814pp | £814pp | | |
| 06/03/16 | 7 | Mayrhofen | Chalet | Chalet Board | Chalet Stoanerhof | 2 | 4+ | AT/ES/ | 1 | £835pp | £835pp | | |
| 06/03/16 | 7 | Mayrhofen | Chalet | Chalet Board | Chalet Stoanerhof | 2 | 4+ | AT/ES/B/ | 1 | £849pp | £849pp | | |
| 06/03/16 | 7 | St Anton | Chalet | Chalet Board | Chalet Altepost | 2 | 4 | AT/EN/UE/ | 1 | £928pp | £928pp | | |
| 06/03/16 | 7 | St Anton | Chalet | Chalet Board | Chalet Monte Vera | 2 | 5+ | TW/EN/SB/B | 4 | £1034pp | £1034pp | | |
| 06/03/16 | 7 | St Anton | Chalet | Chalet Board | Chalet Monte Vera | 2 | 5+ | TW/X/EN/SB/A | 2 | £1034pp | £1034pp | | |
| 09/03/16 | 7 | Vail | Chalet | Chalet Board | Chalet Gleneagles | 2 | 4+ | Twin/ | 1 | £1375pp | £999pp | £376pp | |
| 09/03/16 | 14 | Vail | Chalet | Chalet Board | Chalet Gleneagles | 2 | 4+ | Twin/ | 1 | £1777pp | £1099pp | £678pp | |
| 12/03/16 | 7 | Les Arcs | Apartment | Self Catering | Edenarc | 6 | 4+ | 3P6/ | 4 | £415pp | £415pp | | |
| 12/03/16 | 7 | Les Arcs | Apartment | Self Catering | Edenarc | 4 | 4+ | 2P4/ | 1 | £458pp | £458pp | | |
| 12/03/16 | 7 | Les Deux Alpes | Hotel | Bed and Breakfast | Hotel le Cairn | 2 | 2 | Double/Twin Room/ | 1 | £532pp | £532pp | | |
| 12/03/16 | 7 | La Plagne | Chalet | Chalet Board | Chalet Chanterelle | 2 | 3+ | TW/EN/ST/ | 1 | £631pp | £631pp | | |
| 12/03/16 | 7 | La Plagne | Chalet | Chalet Board | Chalet Chanterelle | 2 | 3+ | TWC/EN/B/ | 1 | £631pp | £631pp | | |
| 12/03/16 | 7 | La Plagne | Chalet | Chalet Board | Chalet Morille | 2 | 3+ | TW/EN/T/ | 1 | £631pp | £631pp | | |
| 12/03/16 | 7 | La Plagne | Chalet | Chalet Board | Chalet Joly | 2 | 4 | DL/EN/A | 1 | £651pp | £651pp | | |
| 12/03/16 | 7 | La Plagne | Chalet | Chalet Board | Chalet Joly | 2 | 4 | TW/EN/ | 1 | £651pp | £651pp | | |
| 12/03/16 | 7 | La Plagne | Chalet | Chalet Board | Chalet Charmant | 2 | 4 | TW/EN/A | 1 | £681pp | £681pp | | |
| 12/03/16 | 7 | La Rosiere | Chalet | Chalet Board | Chalet Belette | 2 | 4 | TW/EN/A | 3 | £711pp | £711pp | | |
| 12/03/16 | 7 | Tignes | Chalet | Chalet Board | Chalet 2100A | 2 | 3+ | DB/ | 1 | £721pp | £721pp | | |
| 12/03/16 | 7 | La Plagne | Chalet | Chalet Board | Chalet Altesse | 2 | 4 | TB/EN/ | 1 | £727pp | £727pp | | |
| 12/03/16 | 7 | Val Thorens | Chalet | Chalet Board | Chalet Lumiere de Soleil | 2 | 4 | TW/A | 1 | £731pp | £731pp | | |
| 12/03/16 | 7 | La Rosiere | Chalet | Chalet Board | Chalet Belette | 2 | 4 | TW/EN/SB/B | 1 | £732pp | £732pp | | |
| 12/03/16 | 7 | Les Arcs | Chalet | Chalet Board | Chalet L'Arc | 2 | 3+ | TW/BH/ | 1 | £733pp | £733pp | | |
| 12/03/16 | 7 | La Plagne | Chalet | Chalet Board | Chalet St Moritz | 2 | 4+ | TW/EN/B | 1 | £737pp | £737pp | | |
| 12/03/16 | 7 | Alpe D'Huez | Chalet | Chalet Board | Chalet Amelie | 2 | 4 | TW/EN/UE/A | 1 | £737pp | £737pp | | |
| 12/03/16 | 7 | Alpe D'Huez | Chalet | Chalet Board | Chalet Amelie | 2 | 4 | TW/EN/UE/ | 1 | £737pp | £737pp | | |
| 12/03/16 | 7 | Les Arcs | Chalet | Chalet Board | Chalet Vanoise | 2 | 3+ | TW/EN/B/ | 1 | £740pp | £740pp | | |
| 12/03/16 | 7 | La Plagne | Chalet | Chalet Board | Chalet Altesse | 2 | 4 | TW/EN/E | 1 | £741pp | £741pp | | |
| 12/03/16 | 7 | La Plagne | Chalet | Chalet Board | Chalet Lever de Soleil | 2 | 4 | TW/SH/WC/(not EN)/ | 1 | £747pp | £747pp | | |
| 12/03/16 | 7 | La Plagne | Chalet | Chalet Board | Chalet Lever de Soleil | 2 | 4 | TW/WC/SH/A | 2 | £747pp | £747pp | | |
| 12/03/16 | 7 | Tignes | Hotel | Half Board | Hotel Chalet Alpina | 2 | 2 | Chambrette 2/3/ | 2 | £749pp | £749pp | | |
| 12/03/16 | 7 | Tignes | Chalet | Chalet Board | Chalet Promenade de Toviere | 2 | 3+ | TW/SF/ | 1 | £751pp | £751pp | | |
| 12/03/16 | 7 | Tignes | Chalet | Chalet Board | Chalet Promenade de Toviere | 2 | 3+ | TW/SF/X/ | 1 | £751pp | £751pp | | |
| 12/03/16 | 7 | Tignes | Chalet | Chalet Board | Chalet Tichot | 2 | 3+ | TW/ | 1 | £751pp | £751pp | | |
| 12/03/16 | 7 | La Plagne | Chalet | Chalet Board | Chalet Altesse | 2 | 4 | TW/EN/SB/A | 2 | £755pp | £755pp | | |
| 12/03/16 | 7 | La Plagne | Chalet | Chalet Board | Chalet Altesse | 2 | 4 | TW/X2/EN/SB/B | 2 | £755pp | £755pp | | |
| 12/03/16 | 7 | La Plagne | Chalet | Chalet Board | Chalet Altesse | 2 | 4 | TW/X2/EN/D | 2 | £755pp | £755pp | | |
| 12/03/16 | 7 | Meribel | Chalet | Chalet Board | Chalet Leopold | 2 | 3 | DB/ | 1 | £757pp | £757pp | | |
| 12/03/16 | 7 | Meribel | Chalet | Chalet Board | Chalet Leopold | 2 | 3 | TW/UE/A | 3 | £757pp | £757pp | | |
| 12/03/16 | 7 | Val Thorens | Chalet | Chalet Board | Chalet Peclet | 2 | 4 | TW/EN/A | 1 | £761pp | £761pp | | |
| 12/03/16 | 7 | Tignes | Chalet | Chalet Board | Chalet 2100A | 2 | 3+ | TW/SH/ | 1 | £763pp | £763pp | | |
| 12/03/16 | 7 | Tignes | Chalet | Chalet Board | Chalet Tavaillons | 2 | 3+ | TW/EN/WC/B | 2 | £771pp | £771pp | | |
| 12/03/16 | 7 | Val Thorens | Chalet | Chalet Board | Chalet Peclet | 2 | 4 | DL/PF/B/ | 1 | £775pp | £775pp | | |
| 12/03/16 | 7 | Tignes | Chalet | Chalet Board | Chalet 2100A | 2 | 3+ | TW/EN/ | 1 | £777pp | £777pp | | |
| 12/03/16 | 7 | Tignes | Chalet | Chalet Board | Chalet Tichot | 2 | 3+ | LT/EN/ | 1 | £786pp | £786pp | | |
| 12/03/16 | 7 | Tignes | Chalet | Chalet Board | Chalet Tavaillons | 2 | 3+ | TW/WC/ | 1 | £792pp | £792pp | | |
| 12/03/16 | 7 | Val d'Isere | Chalet | Chalet Board | Chalet Lores | 2 | 3+ | SD/EN/ | 1 | £797pp | £797pp | | |
| 12/03/16 | 7 | Tignes | Chalet | Chalet Board | Chalet Promenade de Toviere | 2 | 3+ | TW/EN/A | 2 | £800pp | £800pp | | |
| 12/03/16 | 7 | Les Arcs | Hotel | Half Board | Hotel L'Aiguille Rouge | 2 | 3+ | Comfort/ | 5 | £805pp | £805pp | | |
| 12/03/16 | 7 | Tignes | Chalet | Chalet Board | Chalet Tavaillons | 2 | 3+ | TW/PB/ | 1 | £806pp | £806pp | | |
| 12/03/16 | 7 | Tignes | Chalet | Chalet Board | Chalet Tavaillons | 2 | 3+ | TW/PB/A | 2 | £806pp | £806pp | | |
| 12/03/16 | 7 | Courchevel | Chalet | Chalet Board | Chalet Ecureuil de Neige | 2 | 4+ | TW/EN/B | 2 | £807pp | £807pp | | |
| 12/03/16 | 7 | Courchevel | Chalet | Chalet Board | Chalet Ecureuil de Neige | 2 | 4+ | TW/EN/SB/ | 1 | £807pp | £807pp | | |
| 12/03/16 | 7 | Meribel | Chalet | Chalet Board | Chalet Natalia I | 2 | 4 | TW/EN/A | 5 | £817pp | £817pp | | |
| 12/03/16 | 7 | Meribel | Chalet | Chalet Board | Chalet Natalia I | 2 | 4 | TW/ES/ | 1 | £817pp | £817pp | | |
| 12/03/16 | 7 | Meribel | Chalet | Chalet Board | Chalet Elodie | 2 | 4 | TW/EN/B/ | 1 | £831pp | £831pp | | |
| 12/03/16 | 7 | Meribel | Chalet | Chalet Board | Chalet Elodie | 2 | 4 | TW/X/EN/T/ | 1 | £838pp | £838pp | | |
| 12/03/16 | 7 | Meribel | Chalet | Chalet Board | Chalet Elodie | 2 | 4 | LT/EN/X/ | 1 | £838pp | £838pp | | |
| 12/03/16 | 7 | Les Arcs | Hotel | Half Board | Hotel L'Aiguille Rouge | 2 | 3+ | Privilege/ | 6 | £841pp | £841pp | | |
| 12/03/16 | 7 | Meribel | Chalet | Chalet Board | Chalet Natalia II | 2 | 4 | TW/EN/B/ | 1 | £859pp | £859pp | | |
| 12/03/16 | 7 | Meribel | Chalet | Chalet Board | Chalet Natalia II | 2 | 4 | TW/EN/B/A | 1 | £859pp | £859pp | | |
| 12/03/16 | 7 | Meribel | Chalet | Chalet Board | Chalet Natalia I | 2 | 4 | TW/EN/B/B | 2 | £859pp | £859pp | | |
| 12/03/16 | 7 | Tignes | Chalet | Chalet Board | Chalet Bouquetin | 2 | 4 | TW/EN/UE/ | 1 | £868pp | £868pp | | |
| 12/03/16 | 7 | Tignes | Chalet | Chalet Board | Chalet Bouquetin | 2 | 4 | TW/DB/EN/B/A | 2 | £868pp | £868pp | | |
| 12/03/16 | 7 | Courchevel | Chalet | Chalet Board | Chalet Perdrix Blanche | 2 | 4+ | TW/EN/B/ | 1 | £869pp | £869pp | | |
| 12/03/16 | 7 | Les Arcs | Chalet | Chalet Board | Chalet Tetra | 2 | 4+ | TW/PF/ | 1 | £871pp | £871pp | | |
| 12/03/16 | 7 | Nendaz | Chalet | Chalet Board | Chalet Rosablanche | 2 | 5+ | TW/EN/A | 1 | £878pp | £878pp | | |
| 12/03/16 | 7 | Alpe D'Huez | Chalet | Chalet Board | Chalet Petite Etoile | 2 | 4+ | TW/TB/ | 1 | £881pp | £881pp | | |
| 12/03/16 | 7 | Les Arcs | Chalet | Chalet Board | Chalet Tetra | 2 | 4+ | DB/PF/B/ | 1 | £885pp | £885pp | | |
| 12/03/16 | 7 | La Plagne | Hotel | Bed and Breakfast | Hotel Araucaria | 2 | 4 | Double room/ | 2 | £886pp | £886pp | | |
| 12/03/16 | 7 | Tignes | Chalet | Chalet Board | Chalet Dominique | 2 | 4+ | TW/EN/B | 3 | £887pp | £887pp | | |
| 12/03/16 | 7 | Tignes | Chalet | Chalet Board | Chalet Dominique | 2 | 4+ | LT/EN/ | 1 | £887pp | £887pp | | |
| 12/03/16 | 7 | Les Arcs | Chalet | Chalet Board | Chalet Tetra | 2 | 4+ | TW/EN/A | 2 | £892pp | £892pp | | |
| 12/03/16 | 7 | Alpe D'Huez | Chalet | Chalet Board | Chalet Petite Etoile | 2 | 4+ | TW/EN/ | 1 | £895pp | £895pp | | |
| 12/03/16 | 7 | Les Arcs | Chalet | Chalet Board | Chalet Tetra | 2 | 4+ | LT/X/EN/ | 1 | £899pp | £899pp | | |
| 12/03/16 | 7 | Alpe D'Huez | Chalet | Chalet Board | Chalet Louisa | 2 | 4+ | TW/X2/EN/B/ | 1 | £902pp | £902pp | | |
| 12/03/16 | 7 | Alpe D'Huez | Chalet | Chalet Board | Chalet Louisa | 2 | 4+ | TW/EN/B/B | 1 | £902pp | £902pp | | |
| 12/03/16 | 7 | Alpe D'Huez | Chalet | Chalet Board | Chalet Petite Etoile | 2 | 4+ | TW/EN/SB/ | 1 | £902pp | £902pp | | |
| 12/03/16 | 7 | Tignes | Chalet | Chalet Board | Chalet Valerie | 2 | 4+ | TW/EN/B/B | 2 | £905pp | £905pp | | |
| 12/03/16 | 7 | Les Arcs | Chalet | Chalet Board | Chalet Tetra | 2 | 4+ | TW/EN/B/ | 1 | £906pp | £906pp | | |
| 12/03/16 | 7 | La Plagne | Chalet | Chalet Board | Chalet Klosters | 2 | 5 | TW/EN/A | 1 | £911pp | £911pp | | |
| 12/03/16 | 7 | Val d'Isere | Ski Lodge | Lodge Board | (Ski Lodge) The Lodge | 2 | 4+ | DB/EN/A | 2 | £911pp | £911pp | | |
| 12/03/16 | 7 | Val d'Isere | Ski Lodge | Lodge Board | (Ski Lodge) The Lodge | 2 | 4+ | TW/EN/B | 2 | £911pp | £911pp | | |
| 12/03/16 | 7 | Tignes | Chalet | Chalet Board | Chalet Dominique | 2 | 4+ | TW/EN/B/A | 1 | £915pp | £915pp | | |
| 12/03/16 | 7 | Tignes | Chalet | Chalet Board | Chalet Valerie | 2 | 4+ | LT/EN/B/ | 1 | £919pp | £919pp | | |
| 12/03/16 | 7 | Val d'Isere | Ski Lodge | Lodge Board | (Ski Lodge) The Lodge | 2 | 4+ | TW/X/EN/ | 1 | £925pp | £925pp | | |
| 12/03/16 | 7 | Val d'Isere | Ski Lodge | Lodge Board | (Ski Lodge) The Lodge | 2 | 4+ | TW/EN/B/D | 5 | £932pp | £932pp | | |
| 12/03/16 | 7 | Val d'Isere | Ski Lodge | Lodge Board | (Ski Lodge) The Lodge | 2 | 4+ | TW/X/EN/B/E | 2 | £932pp | £932pp | | |
| 12/03/16 | 7 | Tignes | Ski Lodge | Lodge Board | (Ski Lodge) Aigle | 2 | 4+ | ST/EN/SB/B | 3 | £937pp | £937pp | | |
| 12/03/16 | 7 | Tignes | Ski Lodge | Lodge Board | (Ski Lodge) Aigle | 2 | 4+ | ST/ES/SB/UE/ | 1 | £937pp | £937pp | | |
| 12/03/16 | 7 | Tignes | Ski Lodge | Lodge Board | (Ski Lodge) Aigle | 2 | 4+ | ST/ES/E | 2 | £937pp | £937pp | | |
| 12/03/16 | 7 | Val d'Isere | Ski Lodge | Lodge Board | (Ski Lodge) The Lodge | 2 | 4+ | LT/X/EN/C | 2 | £939pp | £939pp | | |
| 12/03/16 | 7 | Val d'Isere | Ski Lodge | Lodge Board | (Ski Lodge) The Lodge | 2 | 4+ | LT/X/EN/B/F | 3 | £946pp | £946pp | | |
| 12/03/16 | 7 | Alpe D'Huez | Chalet | Chalet Board | Chalet Grande Etoile | 2 | 4+ | TW/UE/EN/SB/A | 2 | £951pp | £951pp | | |
| 12/03/16 | 7 | Courchevel | Chalet | Chalet Board | Chalet Estrella | 2 | 5 | TW/EN/UE/A | 3 | £956pp | £956pp | | |
| 12/03/16 | 7 | Tignes | Chalet | Chalet Board | Chalet Escamillo | 2 | 5 | TW/EN/A | 2 | £957pp | £957pp | | |
| 12/03/16 | 7 | Tignes | Chalet | Chalet Board | Chalet Annapurna II | 2 | 4+ | ST/EN/ | 1 | £957pp | £957pp | | |
| 12/03/16 | 7 | Tignes | Chalet | Chalet Board | Chalet Escamillo | 2 | 5 | TW/EN/UE/X/B | 2 | £957pp | £957pp | | |
| 12/03/16 | 7 | Tignes | Chalet | Chalet Board | Chalet Giorgio | 2 | 5 | DL/EN/A | 2 | £957pp | £957pp | | |
| 12/03/16 | 7 | Breckenridge | Chalet | Chalet Board | Chalet Victoria | 2 | 4 | Twin/ | 1 | £1300pp | £959pp | £341pp | |
| 12/03/16 | 7 | Courchevel | Chalet | Chalet Board | Chalet Estrella | 2 | 5 | TW/EN/B | 5 | £963pp | £963pp | | |
| 12/03/16 | 7 | Les Arcs | Hotel | Half Board | Hotel du Golf | 2 | 3 | TWPBWC/ | 1 | £965pp | £965pp | | |
| 12/03/16 | 7 | Tignes | Ski Lodge | Lodge Board | (Ski Lodge) Aigle | 2 | 4+ | TW/EN/SB/A | 3 | £965pp | £965pp | | |
| 12/03/16 | 7 | Tignes | Ski Lodge | Lodge Board | (Ski Lodge) Aigle | 2 | 4+ | TW/EN/SB/SR/F | 2 | £965pp | £965pp | | |
| 12/03/16 | 7 | Tignes | Ski Lodge | Lodge Board | (Ski Lodge) Aigle | 2 | 4+ | TW/ES/SB/C | 1 | £965pp | £965pp | | |
| 12/03/16 | 7 | Val d'Isere | Ski Lodge | Lodge Board | (Ski Lodge) The Lodge | 2 | 4+ | SU/X3/EN/UE/G | 2 | £967pp | £967pp | | |
| 12/03/16 | 7 | Courchevel | Chalet | Chalet Board | Chalet Benjamin | 2 | 5+ | DB/EN/ | 1 | £971pp | £971pp | | |
| 12/03/16 | 7 | Tignes | Ski Lodge | Lodge Board | (Ski Lodge) Aigle | 2 | 4+ | TW/ES/B/ | 1 | £972pp | £972pp | | |
| 12/03/16 | 7 | Tignes | Ski Lodge | Lodge Board | (Ski Lodge) Aigle | 2 | 4+ | TW/ES/B/SR/G | 1 | £972pp | £972pp | | |
| 12/03/16 | 7 | Tignes | Ski Lodge | Lodge Board | (Ski Lodge) Aigle | 2 | 4+ | TW/EN/B/D | 2 | £972pp | £972pp | | |
| 12/03/16 | 7 | Val d'Isere | Chalet | Chalet Board | Chalet Cherrier | 2 | 4+ | ST/EN/ | 1 | £974pp | £974pp | | |
| 12/03/16 | 7 | Tignes | Chalet | Chalet Board | Chalet Escamillo | 2 | 5 | TW/EN/UE/B | 2 | £974pp | £974pp | | |
| 12/03/16 | 7 | Val d'Isere | Chalet | Chalet Board | Chalet Cherrier | 2 | 4+ | TW/EN/A | 6 | £981pp | £981pp | | |
| 12/03/16 | 7 | Tignes | Chalet | Chalet Board | Chalet Giorgio | 2 | 5 | LT/EN/B/ | 1 | £985pp | £985pp | | |
| 12/03/16 | 7 | Tignes | Chalet | Chalet Board | Chalet Annapurna II | 2 | 4+ | TW/X/EN/B | 1 | £985pp | £985pp | | |
| 12/03/16 | 7 | Tignes | Chalet | Chalet Board | Chalet Annapurna II | 2 | 4+ | TW/EN/B/A | 4 | £992pp | £992pp | | |
| 12/03/16 | 7 | Courchevel | Chalet | Chalet Board | Chalet Benjamin | 2 | 5+ | TW/EN/ | 1 | £992pp | £992pp | | |
| 12/03/16 | 7 | Tignes | Chalet | Chalet Board | Chalet Giorgio | 2 | 5 | TW/EN/A | 2 | £994pp | £994pp | | |
| 12/03/16 | 7 | Alpe D'Huez | Chalet | Chalet Board | Chalet Friandise | 2 | 5 | TWD/EN/ | 1 | £997pp | £997pp | | |
| 12/03/16 | 7 | Tignes | Chalet | Chalet Board | Chalet Annapurna I | 2 | 5+ | TW/EN/B/A | 5 | £1007pp | £1007pp | | |
| 12/03/16 | 7 | Alpe D'Huez | Chalet | Chalet Board | Chalet Friandise | 2 | 5 | TW/EN/B/A | 2 | £1011pp | £1011pp | | |
| 12/03/16 | 7 | Les Arcs | Hotel | Half Board | Hotel du Golf | 2 | 3 | TWPBSRWC/ | 1 | £1029pp | £1029pp | | |
| 12/03/16 | 7 | Val d'Isere | Chalet | Chalet Board | Chalet Madeleine | 2 | 5+ | ST/DB/EN/A | 2 | £1141pp | £1141pp | | |
| 12/03/16 | 7 | Val d'Isere | Chalet | Chalet Board | Chalet Madeleine | 2 | 5+ | ST/DB/EN/XC/ | 1 | £1141pp | £1141pp | | |
| 12/03/16 | 7 | Les Deux Alpes | Hotel | Half Board | Hotel Chalet Mounier | 2 | 4 | Muzelle duplex/ | 1 | £1335pp | £1335pp | | |
| 12/03/16 | 7 | Les Deux Alpes | Hotel | Half Board | Hotel Chalet Mounier | 2 | 4 | Muzelle/ | 2 | £1335pp | £1335pp | | |
| 12/03/16 | 7 | Zermatt | Hotel | Half Board | Hotel Holiday | 2 | 3 | Double standard/ | 1 | £1370pp | £1370pp | | |
| 12/03/16 | 7 | Meribel | Hotel | Half Board | Hotel L'Eterlou | 2 | 3 | Double Tradition roo | 1 | £1442pp | £1442pp | | |
| 12/03/16 | 7 | Zermatt | Hotel | Half Board | Hotel Holiday | 2 | 3 | Superior double/ | 1 | £1453pp | £1453pp | | |
| 12/03/16 | 7 | Courchevel | Hotel | Bed and Breakfast | Hotel des Trois Vallees | 2 | 4 | Comfort room/ | 2 | £1487pp | £1487pp | | |
| 12/03/16 | 7 | Les Deux Alpes | Hotel | Half Board | Hotel Chalet Mounier | 2 | 4 | Meije/ | 1 | £1518pp | £1518pp | | |
| 12/03/16 | 7 | Val Thorens | Hotel | Half Board | Hotel Le Val Thorens | 2 | 4 | Comfort with Village | 3 | £1601pp | £1601pp | | |
| 12/03/16 | 7 | Val Thorens | Hotel | Half Board | Hotel Le Val Thorens | 2 | 4 | Comfort with Piste v | 3 | £1783pp | £1783pp | | |
| 13/03/16 | 7 | St Anton | Chalet | Chalet Board | Chalet Baren | 2 | 3+ | TW/B | 1 | £765pp | £765pp | | |
| 13/03/16 | 7 | St Anton | Chalet | Chalet Board | Chalet Baren | 2 | 3+ | AT/B/A | 2 | £779pp | £779pp | | |
| 13/03/16 | 7 | St Anton | Chalet | Chalet Board | Chalet Baren | 2 | 3+ | DB/EN/B/ | 1 | £828pp | £828pp | | |
| 13/03/16 | 7 | Mayrhofen | Chalet | Chalet Board | Chalet Stoanerhof | 2 | 4+ | AT/X/B/SF/ | 1 | £844pp | £844pp | | |
| 13/03/16 | 7 | Mayrhofen | Chalet | Chalet Board | Chalet Stoanerhof | 2 | 4+ | AT/B/SF/C | 3 | £844pp | £844pp | | |
| 13/03/16 | 7 | Mayrhofen | Chalet | Chalet Board | Chalet Stoanerhof | 2 | 4+ | AT/ES/ | 1 | £865pp | £865pp | | |
| 13/03/16 | 7 | Mayrhofen | Chalet | Chalet Board | Chalet Stoanerhof | 2 | 4+ | AT/X/EN/ | 1 | £865pp | £865pp | | |
| 13/03/16 | 7 | Mayrhofen | Chalet | Chalet Board | Chalet Stoanerhof | 2 | 4+ | LD/EN/ | 1 | £872pp | £872pp | | |
| 13/03/16 | 7 | Mayrhofen | Chalet | Chalet Board | Chalet Stoanerhof | 2 | 4+ | AT/ES/B/ | 1 | £879pp | £879pp | | |
| 13/03/16 | 7 | St Anton | Chalet | Chalet Board | Chalet Gretl | 2 | 4+ | TW/EN/B | 1 | £879pp | £879pp | | |
| 13/03/16 | 7 | Mayrhofen | Chalet | Chalet Board | Chalet Stoanerhof | 2 | 4+ | AT/X2/ES/B/A | 4 | £886pp | £886pp | | |
| 13/03/16 | 7 | Mayrhofen | Chalet | Chalet Board | Chalet Stoanerhof | 2 | 4+ | AT/X/ES/B/B | 3 | £886pp | £886pp | | |
| 13/03/16 | 7 | St Anton | Chalet | Chalet Board | Chalet Rosmarie | 1 | 4 | SG/EN/SB/ | 1 | £904pp | £904pp | | |
| 13/03/16 | 7 | St Anton | Chalet | Chalet Board | Chalet Schlosskopf | 2 | 4+ | TW/PF/ | 1 | £949pp | £949pp | | |
| 13/03/16 | 7 | St Anton | Chalet | Chalet Board | Chalet Schlosskopf | 2 | 4+ | TW/PB/A | 2 | £963pp | £963pp | | |
| 16/03/16 | 7 | Vail | Chalet | Chalet Board | Chalet Gleneagles | 2 | 4+ | Twin/ | 1 | £1397pp | £999pp | £398pp | |
| 19/03/16 | 7 | Courchevel | Apartment | Self Catering | Les Brigues Apartments | 6 | 2+ | 2P6/ | 4 | £344pp | £294pp | £50pp | |
| 19/03/16 | 7 | Les Arcs | Apartment | Self Catering | Le Roc Belle Face | 6 | 3+ | 26AX/ | 6 | £364pp | £314pp | £50pp | |
| 19/03/16 | 7 | Les Arcs | Apartment | Self Catering | Le Roc Belle Face | 6 | 3+ | 36/ | 2 | £376pp | £326pp | £50pp | |
| 19/03/16 | 7 | La Plagne | Apartment | Self Catering | La Licorne Apartments | 5 | 2+ | 2P5/ | 2 | £395pp | £345pp | £50pp | |
| 19/03/16 | 7 | Meribel | Apartment | Self Catering | Hameau du Mottaret Apartments | 4 | 2+ | ST4/ | 2 | £398pp | £348pp | £50pp | |
| 19/03/16 | 7 | Tignes | Apartment | Self Catering | Val Claret Apartments | 4 | 2+ | 41/ | 3 | £405pp | £355pp | £50pp | |
| 19/03/16 | 7 | Meribel | Apartment | Self Catering | Hameau du Mottaret Apartments | 5 | 2+ | 2P5/ | 3 | £413pp | £363pp | £50pp | |
| 19/03/16 | 7 | Les Arcs | Apartment | Self Catering | Le Roc Belle Face | 4 | 3+ | 24/ | 5 | £414pp | £364pp | £50pp | |
| 19/03/16 | 7 | La Plagne | Apartment | Self Catering | La Licorne Apartments | 4 | 2+ | ST4/ | 6 | £427pp | £377pp | £50pp | |
| 19/03/16 | 7 | Les Arcs | Apartment | Self Catering | Le Belmont | 5 | 3+ | 25/ | 10 | £430pp | £380pp | £50pp | |
| 19/03/16 | 7 | Les Arcs | Apartment | Self Catering | Edenarc | 6 | 4+ | 3P6/ | 2 | £431pp | £381pp | £50pp | |
| 19/03/16 | 7 | La Plagne | Apartment | Self Catering | Cassiopee | 4 | 2+ | ST4CS/ | 10 | £433pp | £383pp | £50pp | |
| 19/03/16 | 7 | Meribel | Apartment | Self Catering | Les Ravines Apartments | 4 | 3 | 14/ | 10 | £437pp | £387pp | £50pp | |
| 19/03/16 | 7 | Tignes | Apartment | Self Catering | Val Claret Apartments | 4 | 2+ | 43/ | 2 | £443pp | £393pp | £50pp | |
| 19/03/16 | 7 | Les Arcs | Apartment | Self Catering | Le Belmont | 4 | 3+ | 14/ | 10 | £450pp | £400pp | £50pp | |
| 19/03/16 | 7 | Tignes | Apartment | Self Catering | Le Borsat IV | 5 | 2+ | ST5CS/ | 4 | £459pp | £409pp | £50pp | |
| 19/03/16 | 7 | Tignes | Apartment | Self Catering | Val Claret Apartments | 4 | 2+ | 45/ | 1 | £473pp | £423pp | £50pp | |
| 19/03/16 | 7 | Meribel | Apartment | Self Catering | Residence les Sentiers du Tueda | 4 | 3 | 25/ | 10 | £480pp | £430pp | £50pp | |
| 19/03/16 | 7 | La Plagne | Apartment | Self Catering | Cassiopee | 3 | 2+ | ST3CS/ | 6 | £480pp | £430pp | £50pp | |
| 19/03/16 | 7 | Les Arcs | Apartment | Self Catering | Edenarc | 4 | 4+ | 2P4/ | 1 | £487pp | £437pp | £50pp | |
| 19/03/16 | 7 | Tignes | Apartment | Self Catering | Le Borsat IV | 4 | 2+ | ST4CS/ | 6 | £498pp | £448pp | £50pp | |
| 19/03/16 | 7 | Les Arcs | Apartment | Self Catering | Les Alpages de Chantel | 7 | 4+ | 48P/ | 10 | £506pp | £456pp | £50pp | |
| 19/03/16 | 7 | La Plagne | Apartment | Self Catering | Les Granges Du Soleil | 6 | 4+ | 3P6/ | 8 | £508pp | £458pp | £50pp | |
| 19/03/16 | 7 | Tignes | Apartment | Self Catering | Kalinda | 8 | 4+ | 4P8 Flocon/ | 3 | £514pp | £464pp | £50pp | |
| 19/03/16 | 7 | La Rosiere | Apartment | Self Catering | Les Cimes Blanches | 4 | 4+ | 2P4/ | 2 | £530pp | £480pp | £50pp | |
| 19/03/16 | 7 | Val Thorens | Apartment | Self Catering | Le Cheval Blanc Apartments | 4 | 3 | 2P4/ | 2 | £533pp | £483pp | £50pp | |
| 19/03/16 | 7 | La Plagne | Apartment | Self Catering | Les Granges Du Soleil | 8 | 4+ | 4P8/ | 3 | £533pp | £483pp | £50pp | |
| 19/03/16 | 7 | Tignes | Apartment | Self Catering | Kalinda | 6 | 4+ | 3P6/ | 8 | £539pp | £489pp | £51pp | |
| 19/03/16 | 7 | Tignes | Apartment | Self Catering | Kalinda | 8 | 4+ | 4P8/ | 4 | £557pp | £507pp | £50pp | |
| 19/03/16 | 7 | Alpe D'Huez | Apartment | Self Catering | Le Cristal de l'Alpe Apartments | 6 | 4+ | AP6/ | 1 | £557pp | £507pp | £50pp | |
| 19/03/16 | 7 | Tignes | Apartment | Self Catering | Kalinda | 4 | 4+ | 2P4 Flocon/ | 2 | £565pp | £515pp | £50pp | |
| 19/03/16 | 7 | Meribel | Apartment | Self Catering | Les Fermes de Meribel | 5 | 4 | 26/ | 10 | £567pp | £517pp | £50pp | |
| 19/03/16 | 7 | La Plagne | Apartment | Self Catering | Les Granges Du Soleil | 4 | 4+ | 2P4/ | 3 | £569pp | £519pp | £50pp | |
| 19/03/16 | 7 | Les Deux Alpes | Hotel | Bed and Breakfast | Hotel le Cairn | 2 | 2 | Double/Twin Room/ | 2 | £583pp | £533pp | £50pp | |
| 19/03/16 | 7 | Meribel | Apartment | Self Catering | Residence Les Crets | 4 | 4 | 25/ | 10 | £590pp | £540pp | £50pp | |
| 19/03/16 | 7 | Tignes | Apartment | Self Catering | Kalinda | 4 | 4+ | 2P4/ | 6 | £612pp | £562pp | £50pp | |
| 19/03/16 | 7 | Alpe D'Huez | Apartment | Self Catering | Le Cristal de l'Alpe Apartments | 4 | 4+ | AP4/ | 3 | £649pp | £599pp | £50pp | |
| 19/03/16 | 7 | Les Arcs | Chalet | Chalet Board | Chalet Yves | 3 | 3 | TR/ | 1 | £613pp | £613pp | | |
| 19/03/16 | 7 | Alpe D'Huez | Apartment | Self Catering | Le Cristal de l'Alpe Apartments | 6 | 4+ | 3P6/ | 5 | £670pp | £620pp | £50pp | |
| 19/03/16 | 7 | Val Thorens | Apartment | Self Catering | Residence Village Montana | 4 | 3 | 2P4/ | 2 | £685pp | £635pp | £50pp | |
| 19/03/16 | 7 | La Plagne | Chalet | Chalet Board | Chalet Clarine | 2 | 3+ | TW/EN/A | 2 | £651pp | £651pp | | |
| 19/03/16 | 7 | Les Arcs | Chalet | Chalet Board | Chalet Vanoise | 2 | 3+ | TW/SB/ | 1 | £657pp | £657pp | | |
| 19/03/16 | 7 | Les Arcs | Chalet | Chalet Board | Chalet Pascale | 2 | 4+ | TW/EN/X2/BS/ | 1 | £662pp | £662pp | | |
| 19/03/16 | 7 | Tignes | Apartment | Self Catering | Residence Village Montana | 4 | 4 | 3P4/ | 2 | £717pp | £667pp | £50pp | |
| 19/03/16 | 7 | La Rosiere | Chalet | Chalet Board | Chalet Belette | 2 | 4 | TW/EN/A | 1 | £677pp | £677pp | | |
| 19/03/16 | 7 | La Rosiere | Chalet | Chalet Board | Chalet Moet | 2 | 4 | TW/EN/A | 2 | £677pp | £677pp | | |
| 19/03/16 | 7 | Alpe D'Huez | Chalet | Chalet Board | Chalet Les Eterlous | 2 | 3+ | TW/EN/ | 1 | £677pp | £677pp | | |
| 19/03/16 | 7 | La Rosiere | Chalet | Chalet Board | Chalet Marmotte | 2 | 4 | TW/EN/A | 1 | £677pp | £677pp | | |
| 19/03/16 | 7 | Val Thorens | Chalet | Chalet Board | Chalet Milo | 2 | 3+ | TW/PF/ | 1 | £678pp | £678pp | | |
| 19/03/16 | 7 | La Rosiere | Chalet | Chalet Board | Chalet Choucas | 2 | 4 | TW/EN/B | 3 | £687pp | £687pp | | |
| 19/03/16 | 7 | Val Thorens | Apartment | Self Catering | Residence Village Montana | 4 | 3 | 3P4/ | 1 | £740pp | £690pp | £50pp | |
| 19/03/16 | 7 | La Plagne | Chalet | Chalet Board | Chalet St Moritz | 2 | 4+ | DB/EN/ | 1 | £693pp | £693pp | | |
| 19/03/16 | 7 | La Plagne | Chalet | Chalet Board | Chalet Altesse | 2 | 4 | TB/EN/ | 1 | £697pp | £697pp | | |
| 19/03/16 | 7 | Val Thorens | Chalet | Chalet Board | Chalet Abricot | 2 | 3+ | TW/EN/B/A | 1 | £697pp | £697pp | | |
| 19/03/16 | 7 | Les Arcs | Chalet | Chalet Board | Chalet Vanoise | 2 | 3+ | TW/EN/ | 1 | £699pp | £699pp | | |
| 19/03/16 | 7 | Les Arcs | Chalet | Chalet Board | Chalet Vanoise | 2 | 3+ | TW/SH/A | 4 | £699pp | £699pp | | |
| 19/03/16 | 7 | Les Arcs | Chalet | Chalet Board | Chalet L'Arc | 2 | 3+ | TW/BH/ | 1 | £699pp | £699pp | | |
| 19/03/16 | 7 | Alpe D'Huez | Chalet | Chalet Board | Chalet Les Eterlous | 2 | 3+ | LT/EN/ | 1 | £705pp | £705pp | | |
| 19/03/16 | 7 | Les Arcs | Chalet | Chalet Board | Chalet Vanoise | 2 | 3+ | TW/EN/B/ | 1 | £706pp | £706pp | | |
| 19/03/16 | 7 | La Plagne | Chalet | Chalet Board | Chalet St Moritz | 2 | 4+ | TW/EN/B | 3 | £707pp | £707pp | | |
| 19/03/16 | 7 | Alpe D'Huez | Chalet | Chalet Board | Chalet Amelie | 2 | 4 | DB/EN/ | 1 | £707pp | £707pp | | |
| 19/03/16 | 7 | Alpe D'Huez | Chalet | Chalet Board | Chalet Amelie | 2 | 4 | TW/EN/UE/ | 1 | £707pp | £707pp | | |
| 19/03/16 | 7 | Alpe D'Huez | Chalet | Chalet Board | Chalet Amelie | 2 | 4 | TW/EN/UE/A | 2 | £707pp | £707pp | | |
| 19/03/16 | 7 | Tignes | Chalet | Chalet Board | Chalet Tichot | 2 | 3+ | TW/ | 1 | £717pp | £717pp | | |
| 19/03/16 | 7 | Les Arcs | Hotel | Half Board | Hotel L'Aiguille Rouge | 2 | 3+ | Comfort/ | 5 | £771pp | £721pp | £50pp | |
| 19/03/16 | 7 | Alpe D'Huez | Chalet | Chalet Board | Chalet Artemis | 2 | 4 | TW/EN/A | 1 | £727pp | £727pp | | |
| 19/03/16 | 7 | Val Thorens | Chalet | Chalet Board | Chalet Peclet | 2 | 4 | TW/EN/A | 1 | £727pp | £727pp | | |
| 19/03/16 | 7 | La Plagne | Chalet | Chalet Board | Chalet Roussette | 2 | 4 | TW/EN/C | 3 | £727pp | £727pp | | |
| 19/03/16 | 7 | Tignes | Chalet | Chalet Board | Chalet Tavaillons | 2 | 3+ | TW/EN/WC/B | 2 | £737pp | £737pp | | |
| 19/03/16 | 7 | Tignes | Chalet | Chalet Board | Chalet Tichot | 2 | 3+ | TW/EN/A | 3 | £738pp | £738pp | | |
| 19/03/16 | 7 | Courchevel | Hotel | Bed and Breakfast | Hotel Courchevel Olympic | 2 | 2 | Standard room/ | 1 | £791pp | £741pp | £50pp | |
| 19/03/16 | 7 | Val Thorens | Chalet | Chalet Board | Chalet Peclet | 2 | 4 | DL/PF/B/ | 1 | £741pp | £741pp | | |
| 19/03/16 | 7 | La Plagne | Chalet | Chalet Board | Chalet Roussette | 2 | 4 | TW/X2/EN/A | 2 | £741pp | £741pp | | |
| 19/03/16 | 7 | La Plagne | Chalet | Chalet Board | Chalet Roussette | 2 | 4 | TW/EN/X/ | 1 | £741pp | £741pp | | |
| 19/03/16 | 7 | La Plagne | Chalet | Chalet Board | Chalet Roussette | 2 | 4 | TW/EN/SB/D | 2 | £748pp | £748pp | | |
| 19/03/16 | 7 | La Plagne | Chalet | Chalet Board | Chalet Roussette | 2 | 4 | TW/X2/EN/SB/B | 2 | £748pp | £748pp | | |
| 19/03/16 | 7 | Les Arcs | Hotel | Half Board | Hotel L'Aiguille Rouge | 2 | 3+ | Privilege/ | 6 | £802pp | £752pp | £50pp | |
| 19/03/16 | 7 | La Plagne | Chalet | Chalet Board | Chalet Roussette | 2 | 4 | DL/EN/B/E | 2 | £755pp | £755pp | | |
| 19/03/16 | 7 | Tignes | Chalet | Chalet Board | Chalet Tavaillons | 2 | 3+ | TW/WC/ | 1 | £758pp | £758pp | | |
| 19/03/16 | 7 | Val d'Isere | Chalet | Chalet Board | Chalet Lores | 2 | 3+ | SD/EN/ | 1 | £761pp | £761pp | | |
| 19/03/16 | 7 | Val d'Isere | Chalet | Chalet Board | Chalet Lores | 2 | 3+ | ST/EN/ | 1 | £761pp | £761pp | | |
| 19/03/16 | 7 | Tignes | Chalet | Chalet Board | Chalet Promenade de Toviere | 2 | 3+ | TW/EN/A | 2 | £766pp | £766pp | | |
| 19/03/16 | 7 | Courchevel | Chalet | Chalet Board | Chalet Ours de Neige | 2 | 4 | TW/EN/B/A | 1 | £769pp | £769pp | | |
| 19/03/16 | 7 | Tignes | Chalet | Chalet Board | Chalet Tavaillons | 2 | 3+ | TW/PB/A | 6 | £772pp | £772pp | | |
| 19/03/16 | 7 | Tignes | Chalet | Chalet Board | Chalet Tavaillons | 2 | 3+ | TW/PB/ | 1 | £772pp | £772pp | | |
| 19/03/16 | 7 | Val d'Isere | Chalet | Chalet Board | Chalet Lores | 2 | 3+ | TW/EN/T/A | 1 | £782pp | £782pp | | |
| 19/03/16 | 7 | Tignes | Chalet | Chalet Board | Chalet Tavaillons | 2 | 3+ | TW/EN/X/ | 1 | £793pp | £793pp | | |
| 19/03/16 | 7 | Meribel | Chalet | Chalet Board | Chalet Elodie | 2 | 4 | TW/EN/B/ | 1 | £795pp | £795pp | | |
| 19/03/16 | 7 | Meribel | Chalet | Chalet Board | Chalet Elodie | 2 | 4 | TW/X/EN/T/ | 1 | £802pp | £802pp | | |
| 19/03/16 | 7 | Meribel | Chalet | Chalet Board | Chalet Elodie | 2 | 4 | LT/EN/X/ | 1 | £802pp | £802pp | | |
| 19/03/16 | 7 | Meribel | Chalet | Chalet Board | Chalet Natalia II | 2 | 4 | TW/EN/B/A | 1 | £823pp | £823pp | | |
| 19/03/16 | 7 | Meribel | Chalet | Chalet Board | Chalet Natalia I | 2 | 4 | TW/EN/B/B | 1 | £823pp | £823pp | | |
| 19/03/16 | 7 | Tignes | Chalet | Chalet Board | Chalet Bouquetin | 2 | 4 | TW/DB/EN/B/A | 1 | £832pp | £832pp | | |
| 19/03/16 | 7 | Tignes | Chalet | Chalet Board | Chalet Francois | 2 | 4+ | TW/EN/SR/ | 1 | £841pp | £841pp | | |
| 19/03/16 | 7 | Tignes | Chalet | Chalet Board | Chalet Francois | 2 | 4+ | TW/EN/ | 1 | £841pp | £841pp | | |
| 19/03/16 | 7 | Tignes | Chalet | Chalet Board | Chalet Francois | 2 | 4+ | TW/EN/UE/A | 2 | £841pp | £841pp | | |
| 19/03/16 | 7 | Tignes | Chalet | Chalet Board | Chalet Francois | 2 | 4+ | ST/EN/SR/ | 1 | £841pp | £841pp | | |
| 19/03/16 | 7 | Tignes | Chalet | Chalet Board | Chalet Francois | 2 | 4+ | ST/EN/UE/ | 1 | £841pp | £841pp | | |
| 19/03/16 | 7 | Zermatt | Chalet | Chalet Board | Chalet Mazot | 2 | 4 | TW/EN/ | 1 | £844pp | £844pp | | |
| 19/03/16 | 7 | Alpe D'Huez | Chalet | Chalet Board | Chalet Louisa | 2 | 4+ | TW/EN/ | 1 | £847pp | £847pp | | |
| 19/03/16 | 7 | Alpe D'Huez | Chalet | Chalet Board | Chalet Louisa | 2 | 4+ | TW/EN/A | 3 | £847pp | £847pp | | |
| 19/03/16 | 7 | Alpe D'Huez | Chalet | Chalet Board | Chalet Naomi | 2 | 4+ | ST/EN/ | 1 | £847pp | £847pp | | |
| 19/03/16 | 7 | Zermatt | Chalet | Chalet Board | Chalet Mazot | 2 | 4 | TW/ES/SB/B | 2 | £858pp | £858pp | | |
| 19/03/16 | 7 | Zermatt | Chalet | Chalet Board | Chalet Mazot | 2 | 4 | TW/EN/SB/A | 1 | £858pp | £858pp | | |
| 19/03/16 | 7 | La Plagne | Chalet | Chalet Board | Chalet Klosters | 2 | 5 | TW/EN/A | 2 | £861pp | £861pp | | |
| 19/03/16 | 7 | Alpe D'Huez | Chalet | Chalet Board | Chalet Naomi | 2 | 4+ | TW/EN/A | 2 | £861pp | £861pp | | |
| 19/03/16 | 7 | Alpe D'Huez | Chalet | Chalet Board | Chalet Martine | 2 | 4+ | ST/EN/ | 1 | £867pp | £867pp | | |
| 19/03/16 | 7 | Alpe D'Huez | Chalet | Chalet Board | Chalet Louisa | 2 | 4+ | TW/EN/B/B | 2 | £868pp | £868pp | | |
| 19/03/16 | 7 | Alpe D'Huez | Chalet | Chalet Board | Chalet Louisa | 2 | 4+ | TW/X2/EN/B/ | 1 | £868pp | £868pp | | |
| 19/03/16 | 7 | Tignes | Chalet | Chalet Board | Chalet Francois | 2 | 4+ | TW/EN/B/ | 1 | £869pp | £869pp | | |
| 19/03/16 | 7 | Tignes | Chalet | Chalet Board | Chalet Francois | 2 | 4+ | TW/ES/B/ | 1 | £869pp | £869pp | | |
| 19/03/16 | 7 | La Plagne | Chalet | Chalet Board | Chalet Klosters | 2 | 5 | TW/EN/C | 1 | £875pp | £875pp | | |
| 19/03/16 | 7 | Alpe D'Huez | Chalet | Chalet Board | Chalet Martine | 2 | 4+ | TW/EN/A | 2 | £881pp | £881pp | | |
| 19/03/16 | 7 | La Plagne | Chalet | Chalet Board | Chalet Klosters | 2 | 5 | TW/EN/B/UE/B | 3 | £882pp | £882pp | | |
| 19/03/16 | 7 | La Plagne | Hotel | Bed and Breakfast | Hotel Araucaria | 2 | 4 | Double room/ | 2 | £937pp | £887pp | £50pp | |
| 19/03/16 | 7 | Courchevel | Chalet | Chalet Board | Chalet Estrella | 3 | 5 | TR/EN/ | 1 | £887pp | £887pp | | |
| 19/03/16 | 7 | Alpe D'Huez | Chalet | Chalet Board | Chalet Martine | 2 | 4+ | LT/EN/ | 1 | £888pp | £888pp | | |
| 19/03/16 | 7 | Val d'Isere | Ski Lodge | Lodge Board | (Ski Lodge) The Lodge | 2 | 4+ | TW/X/EN/B/E | 2 | £898pp | £898pp | | |
| 19/03/16 | 7 | Val d'Isere | Ski Lodge | Lodge Board | (Ski Lodge) The Lodge | 2 | 4+ | TW/EN/B/D | 11 | £898pp | £898pp | | |
| 19/03/16 | 7 | Tignes | Ski Lodge | Lodge Board | (Ski Lodge) Aigle | 2 | 4+ | ST/ES/E | 1 | £901pp | £901pp | | |
| 19/03/16 | 7 | Tignes | Ski Lodge | Lodge Board | (Ski Lodge) Aigle | 2 | 4+ | ST/EN/SB/B | 5 | £901pp | £901pp | | |
| 19/03/16 | 7 | Val d'Isere | Ski Lodge | Lodge Board | (Ski Lodge) The Lodge | 2 | 4+ | LT/X/EN/C | 1 | £905pp | £905pp | | |
| 19/03/16 | 7 | Val d'Isere | Ski Lodge | Lodge Board | (Ski Lodge) The Lodge | 2 | 4+ | LT/X/EN/B/F | 2 | £912pp | £912pp | | |
| 19/03/16 | 7 | Tignes | Chalet | Chalet Board | Chalet Alfredo | 2 | 5 | TW/EN/A | 4 | £917pp | £917pp | | |
| 19/03/16 | 7 | Tignes | Chalet | Chalet Board | Chalet Violetta | 2 | 5 | TW/EN/ | 1 | £917pp | £917pp | | |
| 19/03/16 | 7 | Tignes | Chalet | Chalet Board | Chalet Annina | 2 | 5 | TW/EN/A | 2 | £917pp | £917pp | | |
| 19/03/16 | 7 | Tignes | Chalet | Chalet Board | Chalet Escamillo | 2 | 5 | TW/EN/UE/B | 1 | £917pp | £917pp | | |
| 19/03/16 | 7 | Tignes | Chalet | Chalet Board | Chalet Escamillo | 2 | 5 | TW/EN/A | 2 | £917pp | £917pp | | |
| 19/03/16 | 7 | Courchevel | Chalet | Chalet Board | Chalet Estrella | 2 | 5 | TW/EN/UE/A | 3 | £922pp | £922pp | | |
| 19/03/16 | 7 | Tignes | Ski Lodge | Lodge Board | (Ski Lodge) Aigle | 2 | 4+ | TW/EN/SB/SR/F | 2 | £929pp | £929pp | | |
| 19/03/16 | 7 | Courchevel | Chalet | Chalet Board | Chalet Estrella | 2 | 5 | TW/EN/B | 6 | £929pp | £929pp | | |
| 19/03/16 | 7 | Tignes | Ski Lodge | Lodge Board | (Ski Lodge) Aigle | 2 | 4+ | TW/EN/SB/A | 4 | £929pp | £929pp | | |
| 19/03/16 | 7 | Tignes | Ski Lodge | Chalet Board | (Ski Lodge) Aigle | 2 | 4+ | TW/ES/SB/C | 2 | £929pp | £929pp | | |
| 19/03/16 | 7 | Tignes | Chalet | Chalet Board | Chalet Violetta | 2 | 5 | TW/EN/SB/ | 1 | £931pp | £931pp | | |
| 19/03/16 | 7 | Tignes | Chalet | Chalet Board | Chalet Alfredo | 2 | 5 | TW/EN/SB/ | 1 | £931pp | £931pp | | |
| 19/03/16 | 7 | Tignes | Chalet | Chalet Board | Chalet Annina | 2 | 5 | TW/EN/UE/B | 2 | £931pp | £931pp | | |
| 19/03/16 | 7 | Tignes | Ski Lodge | Lodge Board | (Ski Lodge) Aigle | 2 | 4+ | TW/ES/B/ | 1 | £936pp | £936pp | | |
| 19/03/16 | 7 | Tignes | Ski Lodge | Lodge Board | (Ski Lodge) Aigle | 2 | 4+ | TW/ES/B/SR/G | 1 | £936pp | £936pp | | |
| 19/03/16 | 7 | Tignes | Ski Lodge | Lodge Board | (Ski Lodge) Aigle | 2 | 4+ | TW/EN/B/D | 2 | £936pp | £936pp | | |
| 19/03/16 | 7 | Courchevel | Chalet | Chalet Board | Chalet Benjamin | 2 | 5+ | DB/EN/ | 1 | £937pp | £937pp | | |
| 19/03/16 | 7 | Courchevel | Chalet | Chalet Board | Chalet Jacques | 2 | 5+ | TW/ES/A | 1 | £937pp | £937pp | | |
| 19/03/16 | 7 | Tignes | Chalet | Chalet Board | Chalet Violetta | 2 | 5 | LT/EN/PB/ | 1 | £938pp | £938pp | | |
| 19/03/16 | 7 | Val d'Isere | Chalet | Chalet Board | Chalet Cherrier | 2 | 4+ | ST/EN/ | 1 | £940pp | £940pp | | |
| 19/03/16 | 7 | Tignes | Chalet | Chalet Board | Chalet Alfredo | 2 | 5 | LT/EN/PB/ | 1 | £945pp | £945pp | | |
| 19/03/16 | 7 | Val d'Isere | Chalet | Chalet Board | Chalet Cherrier | 2 | 4+ | TW/EN/A | 8 | £947pp | £947pp | | |
| 19/03/16 | 7 | Courchevel | Chalet | Chalet Board | Chalet Benjamin | 2 | 5+ | TW/ES/A | 2 | £951pp | £951pp | | |
| 19/03/16 | 7 | Courchevel | Chalet | Chalet Board | Chalet Jacques | 2 | 5+ | TW/EN/ | 1 | £951pp | £951pp | | |
| 19/03/16 | 7 | Tignes | Chalet | Chalet Board | Chalet Annapurna II | 2 | 4+ | TW/EN/B/A | 1 | £956pp | £956pp | | |
| 19/03/16 | 7 | Courchevel | Chalet | Chalet Board | Chalet Benjamin | 2 | 5+ | TW/EN/ | 1 | £958pp | £958pp | | |
| 19/03/16 | 7 | Courchevel | Chalet | Chalet Board | Chalet Benjamin | 2 | 5+ | TW/X/EN/ | 1 | £965pp | £965pp | | |
| 19/03/16 | 7 | Les Arcs | Hotel | Half Board | Hotel du Golf | 2 | 3 | TWPBWC/ | 1 | £1016pp | £966pp | £50pp | |
| 19/03/16 | 7 | Val d'Isere | Chalet | Chalet Board | Chalet Iseran | 2 | 5 | TW/WC/ | 1 | £968pp | £968pp | | |
| 19/03/16 | 7 | Val d'Isere | Chalet | Chalet Board | Chalet Iseran | 2 | 5 | TW/EN/X/ | 1 | £968pp | £968pp | | |
| 19/03/16 | 7 | Val d'Isere | Chalet | Chalet Board | Chalet Tolima | 2 | 5+ | TW/SH/ | 1 | £977pp | £977pp | | |
| 19/03/16 | 7 | Alpe D'Huez | Hotel | Half Board | Hotel Royal Ours Blanc | 2 | 3 | Double superior room | 1 | £1038pp | £988pp | £50pp | |
| 19/03/16 | 7 | Val d'Isere | Chalet | Chalet Board | Chalet Tolima | 2 | 5+ | AT/EN/UE/ | 1 | £991pp | £991pp | | |
| 19/03/16 | 7 | Nendaz | Chalet | Chalet Board | Chalet Altair | 2 | 5+ | TW/EN/A | 3 | £994pp | £994pp | | |
| 19/03/16 | 7 | Meribel | Chalet | Chalet Board | Chalet Laetitia | 2 | 5+ | TW/EN/ | 1 | £997pp | £997pp | | |
| 19/03/16 | 7 | Val d'Isere | Chalet | Chalet Board | Chalet Tolima | 2 | 5+ | TW/EN/A | 2 | £998pp | £998pp | | |
| 19/03/16 | 7 | Meribel | Chalet | Chalet Board | Chalet Laetitia | 2 | 5+ | TW/EN/X/A | 1 | £1018pp | £1018pp | | |
| 19/03/16 | 7 | Les Arcs | Hotel | Half Board | Hotel du Golf | 2 | 3 | TWPBSRWC/ | 1 | £1081pp | £1031pp | £50pp | |
| 19/03/16 | 7 | Meribel | Chalet | Chalet Board | Chalet Laetitia | 2 | 5+ | TW/EN/ST/B | 2 | £1046pp | £1046pp | | |
| 19/03/16 | 7 | Val d'Isere | Chalet | Chalet Board | Chalet Madeleine | 2 | 5+ | ST/DB/EN/ | 1 | £1087pp | £1087pp | | |
| 19/03/16 | 7 | Les Deux Alpes | Hotel | Half Board | Hotel Chalet Mounier | 2 | 4 | Diaboltine/ | 2 | £1174pp | £1124pp | £50pp | |
| 19/03/16 | 7 | Les Deux Alpes | Hotel | Half Board | Hotel Chalet Mounier | 2 | 4 | Muzelle/ | 2 | £1387pp | £1337pp | £50pp | |
| 19/03/16 | 7 | Les Deux Alpes | Hotel | Half Board | Hotel Chalet Mounier | 2 | 4 | Muzelle duplex/ | 1 | £1387pp | £1337pp | £50pp | |
| 19/03/16 | 7 | Zermatt | Hotel | Half Board | Hotel Holiday | 2 | 3 | Double standard/ | 1 | £1500pp | £1450pp | £50pp | |
| 19/03/16 | 7 | Les Deux Alpes | Hotel | Half Board | Hotel Chalet Mounier | 2 | 4 | Meije/ | 1 | £1569pp | £1519pp | £50pp | |
| 19/03/16 | 7 | Zermatt | Hotel | Half Board | Hotel Holiday | 2 | 3 | Superior double/ | 1 | £1584pp | £1534pp | £50pp | |
| 19/03/16 | 7 | Val Thorens | Hotel | Half Board | Hotel Le Val Thorens | 2 | 4 | Comfort with Village | 3 | £1653pp | £1603pp | £50pp | |
| 19/03/16 | 7 | Val Thorens | Hotel | Half Board | Hotel Le Val Thorens | 2 | 4 | Comfort with Piste v | 3 | £1835pp | £1785pp | £50pp | |
| 19/03/16 | 7 | Val Thorens | Hotel | Bed and Breakfast | Hotel le Fitzroy | 2 | 5 | Privilage Village vi | 2 | £2352pp | £2302pp | £50pp | |
| 20/03/16 | 7 | St Anton | Chalet | Chalet Board | Chalet Baren | 2 | 3+ | DB/EN/B/ | 1 | £792pp | £792pp | | |
| 20/03/16 | 7 | Mayrhofen | Chalet | Chalet Board | Chalet Stoanerhof | 2 | 4+ | AT/B/SF/C | 1 | £808pp | £808pp | | |
| 20/03/16 | 7 | Mayrhofen | Chalet | Chalet Board | Chalet Stoanerhof | 2 | 4+ | AT/X/B/SF/ | 1 | £808pp | £808pp | | |
| 20/03/16 | 7 | St Anton | Chalet | Chalet Board | Chalet Midland | 2 | 4 | AT/EN/B/B | 4 | £809pp | £809pp | | |
| 20/03/16 | 7 | Mayrhofen | Chalet | Chalet Board | Chalet Stoanerhof | 2 | 4+ | AT/X/EN/ | 1 | £829pp | £829pp | | |
| 20/03/16 | 7 | Mayrhofen | Chalet | Chalet Board | Chalet Stoanerhof | 2 | 4+ | AT/ES/ | 1 | £829pp | £829pp | | |
| 20/03/16 | 7 | St Anton | Chalet | Chalet Board | Chalet Kapall | 2 | 4 | AT/EN/SB/A | 1 | £835pp | £835pp | | |
| 20/03/16 | 7 | Mayrhofen | Chalet | Chalet Board | Chalet Stoanerhof | 2 | 4+ | LD/EN/ | 1 | £836pp | £836pp | | |
| 20/03/16 | 7 | Mayrhofen | Chalet | Chalet Board | Chalet Stoanerhof | 2 | 4+ | AT/ES/B/ | 1 | £843pp | £843pp | | |
| 20/03/16 | 7 | St Anton | Chalet | Chalet Board | Chalet Hanzel | 2 | 4+ | TW/EN/A | 2 | £845pp | £845pp | | |
| 20/03/16 | 7 | St Anton | Chalet | Chalet Board | Chalet Hanzel | 2 | 4+ | TW/EN/B | 2 | £845pp | £845pp | | |
| 20/03/16 | 7 | St Anton | Chalet | Chalet Board | Chalet Gretl | 2 | 4+ | TW/EN/A | 2 | £845pp | £845pp | | |
| 20/03/16 | 7 | St Anton | Chalet | Chalet Board | Chalet Gretl | 2 | 4+ | TW/EN/B | 2 | £845pp | £845pp | | |
| 20/03/16 | 7 | Mayrhofen | Chalet | Chalet Board | Chalet Stoanerhof | 2 | 4+ | AT/X2/ES/B/A | 4 | £850pp | £850pp | | |
| 20/03/16 | 7 | Mayrhofen | Chalet | Chalet Board | Chalet Stoanerhof | 2 | 4+ | AT/X/ES/B/B | 3 | £850pp | £850pp | | |
| 20/03/16 | 7 | Lech | Chalet | Chalet Board | Chalet Furka | 2 | 4+ | AT/EN/B/A | 1 | £856pp | £856pp | | |
| 20/03/16 | 7 | St Anton | Chalet | Chalet Board | Chalet Eisfall | 2 | 3 | AT/EN/ | 1 | £856pp | £856pp | | |
| 20/03/16 | 7 | St Anton | Chalet | Chalet Board | Chalet Eisfall | 2 | 3 | AT/EN/B/ | 1 | £863pp | £863pp | | |
| 20/03/16 | 7 | St Anton | Chalet | Chalet Board | Chalet Altepost | 2 | 4 | AT/EN/UE/ | 1 | £909pp | £909pp | | |
| 20/03/16 | 7 | St Anton | Chalet | Chalet Board | Chalet Schlosskopf | 2 | 4+ | TW/PF/ | 1 | £909pp | £909pp | | |
| 20/03/16 | 7 | St Anton | Chalet | Chalet Board | Chalet Schlosskopf | 2 | 4+ | TW/PB/A | 2 | £923pp | £923pp | | |
| 20/03/16 | 7 | St Anton | Chalet | Chalet Board | Chalet Altepost | 2 | 4 | AT/EN/SB/ | 1 | £937pp | £937pp | | |
| 20/03/16 | 7 | St Anton | Chalet | Chalet Board | Chalet Altepost | 2 | 4 | AT/EN/B/A | 5 | £937pp | £937pp | | |
| 20/03/16 | 7 | St Anton | Chalet | Chalet Board | Chalet Altepost | 2 | 4 | AT/EN/B/B | 1 | £944pp | £944pp | | |
| 20/03/16 | 7 | St Anton | Chalet | Chalet Board | Chalet Schlosskopf | 2 | 4+ | TW/X/EN/B/ | 1 | £944pp | £944pp | | |
| 20/03/16 | 7 | St Anton | Chalet | Chalet Board | Chalet Schlosskopf | 2 | 4+ | LT/X/EN/B/ | 1 | £958pp | £958pp | | |
| 20/03/16 | 7 | St Anton | Chalet | Chalet Board | Chalet Monte Vera | 2 | 5+ | TW/EN/SB/ | 1 | £1015pp | £1015pp | | |
| 20/03/16 | 7 | St Anton | Chalet | Chalet Board | Chalet Monte Vera | 2 | 5+ | TW/X/EN/SB/A | 2 | £1015pp | £1015pp | | |
| 20/03/16 | 7 | St Anton | Chalet | Chalet Board | Chalet Monte Vera | 2 | 5+ | TW/EN/SB/B | 4 | £1015pp | £1015pp | | |
| 26/03/16 | 7 | Courchevel | Apartment | Self Catering | Les Brigues Apartments | 6 | 2+ | 2P6/ | 5 | £370pp | £320pp | £50pp | |
| 26/03/16 | 7 | Les Deux Alpes | Apartment | Self Catering | Le Flocon d'Or | 6 | 2+ | 3P6/ | 1 | £391pp | £341pp | £50pp | |
| 26/03/16 | 7 | Les Deux Alpes | Apartment | Self Catering | Le Flocon d'Or | 4 | 2+ | 2P4/ | 2 | £419pp | £369pp | £50pp | |
| 26/03/16 | 7 | Meribel | Apartment | Self Catering | Hameau du Mottaret Apartments | 4 | 2+ | ST4/ | 3 | £441pp | £391pp | £50pp | |
| 26/03/16 | 7 | Meribel | Apartment | Self Catering | Hameau du Mottaret Apartments | 5 | 2+ | 2P5/ | 4 | £462pp | £412pp | £50pp | |
| 26/03/16 | 7 | Alpe D'Huez | Apartment | Self Catering | Les Bergers Apartments | 4 | 2+ | ST4CS/ | 6 | £471pp | £421pp | £50pp | |
| 26/03/16 | 7 | Tignes | Apartment | Self Catering | Val Claret Apartments | 4 | 2+ | 41/ | 1 | £476pp | £426pp | £50pp | |
| 26/03/16 | 7 | Alpe D'Huez | Apartment | Self Catering | Les Bergers Apartments | 4 | 2+ | ST4CSB/ | 10 | £480pp | £430pp | £50pp | |
| 26/03/16 | 7 | Val d'Isere | Apartment | Self Catering | Les Jardins de la Balme | 4 | 2+ | ST4CS/ | 10 | £506pp | £456pp | £50pp | |
| 26/03/16 | 7 | Val d'Isere | Apartment | Self Catering | Les Jardins de Val et Verdet | 4 | 2+ | S4C/ | 2 | £508pp | £458pp | £50pp | |
| 26/03/16 | 7 | Val d'Isere | Apartment | Self Catering | Les Hauts du Rogoney | 4 | 2+ | ST4/ | 1 | £516pp | £466pp | £50pp | |
| 26/03/16 | 7 | Les Arcs | Apartment | Self Catering | Le Belmont | 5 | 3+ | 25/ | 8 | £524pp | £474pp | £50pp | |
| 26/03/16 | 7 | Tignes | Apartment | Self Catering | Le Borsat IV | 5 | 2+ | ST5CS/ | 2 | £525pp | £475pp | £50pp | |
| 26/03/16 | 7 | Val d'Isere | Apartment | Self Catering | Les Jardins de Val et Verdet | 4 | 2+ | 2P4/ | 2 | £532pp | £482pp | £50pp | |
| 26/03/16 | 7 | Les Arcs | Apartment | Self Catering | Le Belmont | 4 | 3+ | 14/ | 10 | £551pp | £501pp | £50pp | |
| 26/03/16 | 7 | Meribel | Apartment | Self Catering | Les Ravines Apartments | 4 | 3 | 14/ | 10 | £567pp | £517pp | £50pp | |
| 26/03/16 | 7 | Tignes | Apartment | Self Catering | Le Borsat IV | 4 | 2+ | ST4CS/ | 4 | £574pp | £524pp | £50pp | |
| 26/03/16 | 7 | Les Deux Alpes | Apartment | Self Catering | Le Flocon d'Or | 2 | 2+ | ST2/ | 2 | £589pp | £539pp | £50pp | |
| 26/03/16 | 7 | Meribel | Apartment | Self Catering | Residence les Sentiers du Tueda | 4 | 3 | 25/ | 9 | £651pp | £601pp | £50pp | |
| 26/03/16 | 7 | Meribel | Apartment | Self Catering | Les Fermes de Meribel | 5 | 4 | 26/ | 9 | £709pp | £659pp | £50pp | |
| 26/03/16 | 7 | Meribel | Apartment | Self Catering | Residence Les Crets | 4 | 4 | 25/ | 10 | £738pp | £688pp | £50pp | |
| 26/03/16 | 7 | Alpe D'Huez | Apartment | Self Catering | Le Cristal de l'Alpe Apartments | 4 | 4+ | AP4/ | 4 | £807pp | £757pp | £50pp | |
| 26/03/16 | 7 | Courchevel | Hotel | Bed and Breakfast | Hotel Courchevel Olympic | 2 | 2 | Standard room/ | 1 | £837pp | £787pp | £50pp | |
| 26/03/16 | 7 | Les Arcs | Chalet | Chalet Board | Chalet Yves | 3 | 3 | TR/ | 1 | £806pp | £806pp | | |
| 26/03/16 | 7 | Les Arcs | Chalet | Chalet Board | Chalet Yves | 2 | 3 | TW/ | 1 | £820pp | £820pp | | |
| 26/03/16 | 7 | Les Arcs | Chalet | Chalet Board | Chalet Cicero | 2 | 3 | TB/ | 1 | £820pp | £820pp | | |
| 26/03/16 | 7 | Les Arcs | Hotel | Half Board | Hotel L'Aiguille Rouge | 2 | 3+ | Privilege/ | 2 | £883pp | £833pp | £50pp | |
| 26/03/16 | 7 | Tignes | Chalet | Chalet Board | Chalet 2100A | 2 | 3+ | SD/ | 1 | £879pp | £879pp | | |
| 26/03/16 | 7 | Alpe D'Huez | Chalet | Chalet Board | Chalet Les Eterlous | 2 | 3+ | TW/EN/A | 1 | £900pp | £900pp | | |
| 26/03/16 | 7 | Tignes | Chalet | Chalet Board | Chalet 2100A | 2 | 3+ | DB/ | 1 | £900pp | £900pp | | |
| 26/03/16 | 7 | Tignes | Chalet | Chalet Board | Chalet 2100A | 2 | 3+ | TW/SH/ | 1 | £942pp | £942pp | | |
| 26/03/16 | 7 | La Rosiere | Chalet | Chalet Board | Chalet Belette | 2 | 4 | TW/EN/A | 2 | £960pp | £960pp | | |
| 26/03/16 | 7 | Courchevel | Chalet | Chalet Board | Chalet Lapin de Neige | 2 | 4 | TW/EN/A | 3 | £960pp | £960pp | | |
| 26/03/16 | 7 | La Rosiere | Chalet | Chalet Board | Chalet Marmotte | 2 | 4 | TW/EN/A | 1 | £960pp | £960pp | | |
| 26/03/16 | 7 | Tignes | Chalet | Chalet Board | Chalet Tichot | 2 | 3+ | TW/ | 1 | £960pp | £960pp | | |
| 26/03/16 | 7 | Val Thorens | Chalet | Chalet Board | Chalet Taureau | 2 | 3+ | SD/PF/ | 1 | £980pp | £980pp | | |
| 26/03/16 | 7 | Val Thorens | Chalet | Chalet Board | Chalet Verseau | 2 | 3+ | ST/PF/ | 1 | £980pp | £980pp | | |
| 26/03/16 | 7 | Val Thorens | Chalet | Chalet Board | Chalet Libra | 2 | 3+ | ST/PF/ | 1 | £980pp | £980pp | | |
| 26/03/16 | 7 | Val Thorens | Chalet | Chalet Board | Chalet Capricorne | 2 | 3+ | ST/PF/ | 1 | £980pp | £980pp | | |
| 26/03/16 | 7 | La Rosiere | Chalet | Chalet Board | Chalet Belette | 2 | 4 | TW/EN/SB/B | 2 | £981pp | £981pp | | |
| 26/03/16 | 7 | Tignes | Chalet | Chalet Board | Chalet Tichot | 2 | 3+ | TW/X/EN/ | 1 | £981pp | £981pp | | |
| 26/03/16 | 7 | Tignes | Chalet | Chalet Board | Chalet Tichot | 2 | 3+ | TW/EN/A | 3 | £981pp | £981pp | | |
| 26/03/16 | 7 | La Rosiere | Chalet | Chalet Board | Chalet Marmotte | 2 | 4 | TW/EN/SB/B | 2 | £981pp | £981pp | | |
| 26/03/16 | 7 | La Plagne | Hotel | Bed and Breakfast | Hotel Araucaria | 2 | 4 | Double room/ | 2 | £1032pp | £982pp | £50pp | |
| 26/03/16 | 7 | Courchevel | Chalet | Chalet Board | Chalet Lapin de Neige | 2 | 4 | TW/EN/B/B | 2 | £988pp | £988pp | | |
| 26/03/16 | 7 | Tignes | Chalet | Chalet Board | Chalet Tichot | 2 | 3+ | LT/EN/ | 1 | £995pp | £995pp | | |
| 26/03/16 | 7 | La Plagne | Chalet | Chalet Board | Chalet St Moritz | 2 | 4+ | DB/EN/ | 1 | £1000pp | £1000pp | | |
| 26/03/16 | 7 | Val Thorens | Chalet | Chalet Board | Chalet Milo | 2 | 3+ | ST/B/PF/ | 1 | £1001pp | £1001pp | | |
| 26/03/16 | 7 | Val Thorens | Chalet | Chalet Board | Chalet Taureau | 2 | 3+ | TW/PF/ | 1 | £1001pp | £1001pp | | |
| 26/03/16 | 7 | Meribel | Chalet | Chalet Board | Chalet Chez la Comtesse | 2 | 4+ | TW/SH/ | 1 | £1004pp | £1004pp | | |
| 26/03/16 | 7 | Tignes | Chalet | Chalet Board | Chalet Promenade de Toviere | 2 | 3+ | TW/EN/A | 2 | £1009pp | £1009pp | | |
| 26/03/16 | 7 | Val d'Isere | Chalet | Chalet Board | Chalet Maison Rose | 2 | 3+ | ST/ | 1 | £1014pp | £1014pp | | |
| 26/03/16 | 7 | La Plagne | Chalet | Chalet Board | Chalet St Moritz | 2 | 4+ | TW/EN/B | 3 | £1014pp | £1014pp | | |
| 26/03/16 | 7 | Val Thorens | Chalet | Chalet Board | Chalet Taureau | 2 | 3+ | DL/B/PF/ | 1 | £1015pp | £1015pp | | |
| 26/03/16 | 7 | Val Thorens | Chalet | Chalet Board | Chalet Libra | 2 | 3+ | TW/PF/ | 1 | £1015pp | £1015pp | | |
| 26/03/16 | 7 | Val Thorens | Chalet | Chalet Board | Chalet Verseau | 2 | 3+ | TW/SB/PF/ | 1 | £1015pp | £1015pp | | |
| 26/03/16 | 7 | Val Thorens | Chalet | Chalet Board | Chalet Libra | 2 | 3+ | DB/PF/SB/ | 1 | £1015pp | £1015pp | | |
| 26/03/16 | 7 | Val Thorens | Chalet | Chalet Board | Chalet Capricorne | 2 | 3+ | TW/B/PF/ | 1 | £1015pp | £1015pp | | |
| 26/03/16 | 7 | Val Thorens | Chalet | Chalet Board | Chalet Verseau | 2 | 3+ | DL/SB/PF/ | 1 | £1015pp | £1015pp | | |
| 26/03/16 | 7 | Val Thorens | Chalet | Chalet Board | Chalet Capricorne | 2 | 3+ | DB/EN/ | 1 | £1015pp | £1015pp | | |
| 26/03/16 | 7 | Val Thorens | Chalet | Chalet Board | Chalet Renod | 2 | 3+ | TW/EN/ | 1 | £1016pp | £1016pp | | |
| 26/03/16 | 7 | Val Thorens | Chalet | Chalet Board | Chalet Renod | 2 | 3+ | TW/PF/A | 1 | £1016pp | £1016pp | | |
| 26/03/16 | 7 | Val d'Isere | Chalet | Chalet Board | Chalet Sylvie | 2 | 3+ | TW/SH/WC/ | 1 | £1020pp | £1020pp | | |
| 26/03/16 | 7 | Les Deux Alpes | Chalet | Chalet Board | Chalet Gorges | 2 | 4 | DL/SH/WC/ | 1 | £1020pp | £1020pp | | |
| 26/03/16 | 7 | Val d'Isere | Chalet | Chalet Board | Chalet Sylvie | 3 | 3+ | TR/ | 1 | £1020pp | £1020pp | | |
| 26/03/16 | 7 | Val d'Isere | Chalet | Chalet Board | Chalet Sylvie | 2 | 3+ | TW/EN/ | 1 | £1020pp | £1020pp | | |
| 26/03/16 | 7 | Meribel | Chalet | Chalet Board | Chalet Chez la Comtesse | 2 | 4+ | LT/JB/B/ | 1 | £1025pp | £1025pp | | |
| 26/03/16 | 7 | Meribel | Chalet | Chalet Board | Chalet Chez la Comtesse | 2 | 4+ | DB/EN/ | 1 | £1025pp | £1025pp | | |
| 26/03/16 | 7 | Meribel | Chalet | Chalet Board | Chalet Natalia II | 2 | 4 | TW/EN/ | 1 | £1025pp | £1025pp | | |
| 26/03/16 | 7 | Val d'Isere | Chalet | Chalet Board | Chalet Maison Rose | 2 | 3+ | TW/ | 1 | £1028pp | £1028pp | | |
| 26/03/16 | 7 | Les Deux Alpes | Chalet | Chalet Board | Chalet Gorges | 2 | 4 | TW/EN/A | 2 | £1034pp | £1034pp | | |
| 26/03/16 | 7 | Meribel | Chalet | Chalet Board | Chalet Natalia II | 2 | 4 | TW/EN/B/A | 3 | £1046pp | £1046pp | | |
| 26/03/16 | 7 | Meribel | Chalet | Chalet Board | Chalet Natalia II | 2 | 4 | TW/EN/B/ | 1 | £1046pp | £1046pp | | |
| 26/03/16 | 7 | Val d'Isere | Chalet | Chalet Board | Chalet Sylvie | 2 | 3+ | TW/B/ | 1 | £1055pp | £1055pp | | |
| 26/03/16 | 7 | Val d'Isere | Chalet | Chalet Board | Chalet Maison Rose | 2 | 3+ | TW/BH/ | 1 | £1063pp | £1063pp | | |
| 26/03/16 | 7 | Val d'Isere | Chalet | Chalet Board | Chalet Maison Rose | 2 | 3+ | TW/BH/T/ | 1 | £1070pp | £1070pp | | |
| 26/03/16 | 7 | Val Thorens | Chalet | Chalet Board | Chalet Clementine | 2 | 3+ | TW/EN/A | 1 | £1074pp | £1074pp | | |
| 26/03/16 | 7 | Les Deux Alpes | Chalet | Chalet Board | Chalet Les Rouses | 2 | 4+ | DL/EN/C | 3 | £1074pp | £1074pp | | |
| 26/03/16 | 7 | Tignes | Chalet | Chalet Board | Chalet Francois | 2 | 4+ | ST/EN/UE/ | 1 | £1094pp | £1094pp | | |
| 26/03/16 | 7 | Les Deux Alpes | Chalet | Chalet Board | Chalet Les Rouses | 2 | 4+ | TW/EN/A | 2 | £1095pp | £1095pp | | |
| 26/03/16 | 7 | Les Deux Alpes | Chalet | Chalet Board | Chalet Les Rouses | 2 | 4+ | TW/EN/ | 1 | £1095pp | £1095pp | | |
| 26/03/16 | 7 | Les Deux Alpes | Chalet | Chalet Board | Chalet Les Rouses | 2 | 4+ | TW/X/EN/UE/B | 2 | £1095pp | £1095pp | | |
| 26/03/16 | 7 | Val Thorens | Chalet | Chalet Board | Chalet Poire | 2 | 3+ | TW/EN/A | 1 | £1102pp | £1102pp | | |
| 26/03/16 | 7 | Tignes | Ski Lodge | Lodge Board | (Ski Lodge) Aigle | 2 | 4+ | ST/ES/E | 1 | £1140pp | £1140pp | | |
| 26/03/16 | 7 | Tignes | Ski Lodge | Lodge Board | (Ski Lodge) Aigle | 2 | 4+ | ST/EN/SB/B | 3 | £1140pp | £1140pp | | |
| 26/03/16 | 7 | Courchevel | Chalet | Chalet Board | Chalet Benjamin | 2 | 5+ | DB/EN/ | 1 | £1150pp | £1150pp | | |
| 26/03/16 | 7 | Tignes | Chalet | Chalet Board | Chalet Annapurna II | 2 | 4+ | ST/EN/ | 1 | £1160pp | £1160pp | | |
| 26/03/16 | 7 | Tignes | Ski Lodge | Lodge Board | (Ski Lodge) Aigle | 2 | 4+ | TW/EN/SB/A | 3 | £1168pp | £1168pp | | |
| 26/03/16 | 7 | Tignes | Ski Lodge | Lodge Board | (Ski Lodge) Aigle | 2 | 4+ | TW/ES/SB/C | 2 | £1168pp | £1168pp | | |
| 26/03/16 | 7 | Alpe D'Huez | Chalet | Chalet Board | Chalet Grande Etoile | 2 | 4+ | TW/EN/ | 1 | £1170pp | £1170pp | | |
| 26/03/16 | 7 | Alpe D'Huez | Chalet | Chalet Board | Chalet Grande Etoile | 2 | 4+ | TW/UE/EN/SB/A | 4 | £1170pp | £1170pp | | |
| 26/03/16 | 7 | Tignes | Ski Lodge | Lodge Board | (Ski Lodge) Aigle | 2 | 4+ | TW/EN/B/D | 1 | £1175pp | £1175pp | | |
| 26/03/16 | 7 | Val d'Isere | Ski Lodge | Lodge Board | (Ski Lodge) The Lodge | 2 | 4+ | DB/EN/A | 2 | £1180pp | £1180pp | | |
| 26/03/16 | 7 | Tignes | Chalet | Chalet Board | Chalet Annapurna II | 2 | 4+ | TW/EN/B/A | 6 | £1195pp | £1195pp | | |
| 26/03/16 | 7 | Val d'Isere | Ski Lodge | Lodge Board | (Ski Lodge) The Lodge | 2 | 4+ | TW/EN/B/D | 12 | £1201pp | £1201pp | | |
| 26/03/16 | 7 | Val d'Isere | Ski Lodge | Lodge Board | (Ski Lodge) The Lodge | 2 | 4+ | TW/X/EN/B/E | 3 | £1201pp | £1201pp | | |
| 26/03/16 | 7 | Tignes | Chalet | Chalet Board | Chalet Carmen | 2 | 5 | TW/EN/ | 1 | £1210pp | £1210pp | | |
| 26/03/16 | 7 | Val d'Isere | Ski Lodge | Lodge Board | (Ski Lodge) The Lodge | 2 | 4+ | LT/X/EN/B/F | 6 | £1215pp | £1215pp | | |
| 26/03/16 | 7 | Tignes | Chalet | Chalet Board | Chalet Carmen | 2 | 5 | TW/EN/SB/ | 1 | £1231pp | £1231pp | | |
| 26/03/16 | 7 | Val d'Isere | Ski Lodge | Lodge Board | (Ski Lodge) The Lodge | 2 | 4+ | SU/X3/EN/UE/G | 1 | £1236pp | £1236pp | | |
| 26/03/16 | 7 | Val d'Isere | Chalet | Chalet Board | Chalet Cherrier | 2 | 4+ | ST/EN/ | 1 | £1243pp | £1243pp | | |
| 26/03/16 | 7 | Tignes | Chalet | Chalet Board | Chalet Carmen | 2 | 5 | LT/EN/B/ | 1 | £1245pp | £1245pp | | |
| 26/03/16 | 7 | Val d'Isere | Chalet | Chalet Board | Chalet Cherrier | 2 | 4+ | TW/EN/A | 1 | £1250pp | £1250pp | | |
| 26/03/16 | 7 | Les Deux Alpes | Hotel | Half Board | Hotel Chalet Mounier | 2 | 4 | Diaboltine/ | 2 | £1303pp | £1253pp | £50pp | |
| 26/03/16 | 7 | La Plagne | Chalet | Chalet Board | Chalet Klosters | 2 | 5 | TW/EN/A | 2 | £1260pp | £1260pp | | |
| 26/03/16 | 7 | Les Deux Alpes | Chalet | Chalet Board | Chalet Chamois Volant | 2 | 5+ | DL/EN/ | 1 | £1270pp | £1270pp | | |
| 26/03/16 | 7 | La Plagne | Chalet | Chalet Board | Chalet Klosters | 2 | 5 | TW/EN/B/UE/B | 3 | £1281pp | £1281pp | | |
| 26/03/16 | 7 | Les Deux Alpes | Chalet | Chalet Board | Chalet Chamois Volant | 2 | 5+ | TW/LD/EN/A | 3 | £1291pp | £1291pp | | |
| 26/03/16 | 7 | Les Deux Alpes | Chalet | Chalet Board | Chalet Chamois Volant | 2 | 5+ | TW/LD/X/EN/B | 2 | £1298pp | £1298pp | | |
| 26/03/16 | 7 | Les Deux Alpes | Chalet | Chalet Board | Chalet Chamois Volant | 2 | 5+ | SU/EN/ | 1 | £1312pp | £1312pp | | |
| 26/03/16 | 7 | Val Thorens | Chalet | Chalet Board | Chalet Phoenix | 2 | 5 | DB/EN/B | 4 | £1374pp | £1374pp | | |
| 26/03/16 | 7 | Val Thorens | Chalet | Chalet Board | Chalet Phoenix | 2 | 5 | TW/EN/A | 7 | £1374pp | £1374pp | | |
| 26/03/16 | 7 | Val Thorens | Hotel | Half Board | Hotel Mercure | 2 | 3 | Standard, north room | 2 | £1477pp | £1427pp | £50pp | |
| 26/03/16 | 7 | Meribel | Hotel | Half Board | Hotel L'Eterlou | 2 | 3 | Double Tradition roo | 1 | £1668pp | £1618pp | £50pp | |
| 26/03/16 | 7 | Meribel | Hotel | Full Board | Hotel Le Mottaret | 2 | 3 | Silver room/ | 1 | £1768pp | £1718pp | £50pp | |
| 26/03/16 | 7 | Meribel | Hotel | Full Board | Hotel Le Mottaret | 2 | 3 | Gold room/ | 1 | £1838pp | £1788pp | £50pp | |
| 26/03/16 | 7 | Val Thorens | Hotel | Half Board | Hotel Le Val Thorens | 2 | 4 | Comfort with Village | 3 | £2024pp | £1974pp | £50pp | |
| 26/03/16 | 7 | Val Thorens | Hotel | Half Board | Hotel Le Val Thorens | 2 | 4 | Comfort with Piste v | 3 | £2232pp | £2182pp | £50pp | |
| 26/03/16 | 7 | Tignes | Hotel | Half Board | Hotel Les Suites du Nevada | 2 | 5 | Montagne 25m2/ | 1 | £2336pp | £2286pp | £50pp | |
| 26/03/16 | 7 | Tignes | Hotel | Half Board | Hotel Les Suites du Nevada | 2 | 5 | junior suite classiq | 1 | £2475pp | £2425pp | £50pp | |
| 26/03/16 | 7 | Tignes | Hotel | Half Board | Hotel Les Suites du Nevada | 2 | 5 | junior suite traditi | 1 | £2649pp | £2599pp | £50pp | |
| 27/03/16 | 7 | St Anton | Chalet | Chalet Board | Chalet Baren | 2 | 3+ | AT/ | 1 | £985pp | £985pp | | |
| 27/03/16 | 7 | St Anton | Chalet | Chalet Board | Chalet Baren | 2 | 3+ | TW/B | 4 | £985pp | £985pp | | |
| 27/03/16 | 7 | St Anton | Chalet | Chalet Board | Chalet Hans | 2 | 3+ | ST/ | 1 | £985pp | £985pp | | |
| 27/03/16 | 7 | St Anton | Chalet | Chalet Board | Chalet Hans | 2 | 3+ | SA/SH/WC/B/ | 1 | £999pp | £999pp | | |
| 27/03/16 | 7 | St Anton | Chalet | Chalet Board | Chalet Baren | 2 | 3+ | AT/B/A | 2 | £999pp | £999pp | | |
| 27/03/16 | 7 | St Anton | Chalet | Chalet Board | Chalet Hans | 2 | 3+ | AT/X/EN/ | 1 | £1006pp | £1006pp | | |
| 27/03/16 | 7 | St Anton | Chalet | Chalet Board | Chalet Hans | 2 | 3+ | TW/EN/ | 1 | £1006pp | £1006pp | | |
| 27/03/16 | 7 | St Anton | Chalet | Chalet Board | Chalet Hans | 2 | 3+ | AT/SH/WC/ | 1 | £1006pp | £1006pp | | |
| 27/03/16 | 7 | St Anton | Chalet | Chalet Board | Chalet Hans | 2 | 3+ | DB/EN/B/ | 1 | £1020pp | £1020pp | | |
| 27/03/16 | 7 | St Anton | Chalet | Chalet Board | Chalet Hans | 2 | 3+ | AT/EN/B/ | 1 | £1020pp | £1020pp | | |
| 27/03/16 | 7 | St Anton | Chalet | Chalet Board | Chalet Hans | 2 | 3+ | LA/X/EN/ | 1 | £1020pp | £1020pp | | |
| 27/03/16 | 7 | St Anton | Chalet | Chalet Board | Chalet Baren | 2 | 3+ | AT/EN/ | 1 | £1027pp | £1027pp | | |
| 27/03/16 | 7 | St Anton | Chalet | Chalet Board | Chalet Baren | 2 | 3+ | AT/EN/B/ | 1 | £1048pp | £1048pp | | |
| 27/03/16 | 7 | St Anton | Chalet | Chalet Board | Chalet Baren | 2 | 3+ | DB/EN/B/ | 1 | £1048pp | £1048pp | | |
| 27/03/16 | 7 | St Anton | Chalet | Chalet Board | Chalet Midland | 2 | 4 | AT/EN/B/B | 5 | £1079pp | £1079pp | | |
| 27/03/16 | 7 | St Anton | Chalet | Chalet Board | Chalet Midland | 2 | 4 | AT/EN/A | 3 | £1079pp | £1079pp | | |
| 27/03/16 | 7 | Lech | Chalet | Chalet Board | Chalet Alpenland | 2 | 4+ | AT/C | 2 | £1079pp | £1079pp | | |
| 27/03/16 | 7 | St Anton | Chalet | Chalet Board | Chalet Rosmarie | 2 | 4 | AT/EN/B | 2 | £1089pp | £1089pp | | |
| 27/03/16 | 7 | St Anton | Chalet | Chalet Board | Chalet Rosmarie | 2 | 4 | AT/EN/XC/ | 1 | £1089pp | £1089pp | | |
| 27/03/16 | 7 | St Anton | Chalet | Chalet Board | Chalet Rosmarie | 2 | 4 | AT/EN/SB/ | 1 | £1110pp | £1110pp | | |
| 27/03/16 | 7 | St Anton | Chalet | Chalet Board | Chalet Rosmarie | 2 | 4 | LT/EN/XC/ | 1 | £1110pp | £1110pp | | |
| 27/03/16 | 7 | St Anton | Chalet | Chalet Board | Chalet Rosmarie | 2 | 4 | TW/EN/SB/A | 3 | £1110pp | £1110pp | | |
| 27/03/16 | 7 | Lech | Chalet | Chalet Board | Chalet Furka | 2 | 4+ | AT/EN/ | 1 | £1115pp | £1115pp | | |
| 27/03/16 | 7 | St Anton | Chalet | Chalet Board | Chalet Eisfall | 2 | 3 | AT/EN/UE/ | 1 | £1115pp | £1115pp | | |
| 27/03/16 | 7 | St Anton | Chalet | Chalet Board | Chalet Galzig | 2 | 4 | AT/EN/ST/A | 1 | £1115pp | £1115pp | | |
| 27/03/16 | 7 | Lech | Chalet | Chalet Board | Chalet Furka | 2 | 4+ | SD/EN/B/ | 1 | £1115pp | £1115pp | | |
| 27/03/16 | 7 | St Anton | Chalet | Chalet Board | Chalet Rosmarie | 2 | 4 | SU/EN/X2/ | 1 | £1117pp | £1117pp | | |
| 27/03/16 | 7 | Lech | Chalet | Chalet Board | Chalet Alpenland | 2 | 4+ | AT/EN/ | 1 | £1121pp | £1121pp | | |
| 27/03/16 | 7 | Lech | Chalet | Chalet Board | Chalet Alpenland | 2 | 4+ | AT/ES/ | 1 | £1121pp | £1121pp | | |
| 27/03/16 | 7 | Lech | Chalet | Chalet Board | Chalet Alpenland | 2 | 4+ | AT/X/EN/ | 1 | £1121pp | £1121pp | | |
| 27/03/16 | 7 | St Anton | Chalet | Chalet Board | Chalet Eisfall | 2 | 3 | AT/EN/B/UE/ | 1 | £1129pp | £1129pp | | |
| 27/03/16 | 7 | Lech | Chalet | Chalet Board | Chalet Alpenland | 2 | 4+ | AT/EN/B/A | 2 | £1135pp | £1135pp | | |
| 27/03/16 | 7 | St Anton | Chalet | Chalet Board | Chalet Eisfall | 2 | 3 | AT/EN/ | 1 | £1136pp | £1136pp | | |
| 27/03/16 | 7 | Lech | Chalet | Chalet Board | Chalet Furka | 2 | 4+ | AT/EN/B/A | 3 | £1136pp | £1136pp | | |
| 27/03/16 | 7 | Lech | Chalet | Chalet Board | Chalet Furka | 2 | 4+ | LA/X/EN/B/ | 1 | £1136pp | £1136pp | | |
| 27/03/16 | 7 | Lech | Chalet | Chalet Board | Chalet Furka | 2 | 4+ | AT/X/EN/B/ | 1 | £1136pp | £1136pp | | |
| 27/03/16 | 7 | St Anton | Chalet | Chalet Board | Chalet Rosmarie | 1 | 4 | SG/EN/SB/ | 1 | £1138pp | £1138pp | | |
| 27/03/16 | 7 | St Anton | Chalet | Chalet Board | Chalet Eisfall | 2 | 3 | AT/EN/B/ | 1 | £1143pp | £1143pp | | |
| 27/03/16 | 7 | St Anton | Chalet | Chalet Board | Chalet Eisfall | 2 | 3 | SU/EN/ | 1 | £1157pp | £1157pp | | |
| 27/03/16 | 7 | St Anton | Chalet | Chalet Board | Chalet Monte Vera | 2 | 5+ | TW/EN/SB/ | 1 | £1329pp | £1329pp | | |
| 27/03/16 | 7 | St Anton | Chalet | Chalet Board | Chalet Mooserwirt | 2 | 5 | TW/EN/ | 1 | £1405pp | £1405pp | | |
| 27/03/16 | 7 | St Anton | Chalet | Chalet Board | Chalet Mooserwirt | 2 | 5 | TW/EN/B/A | 2 | £1419pp | £1419pp | | |
| 30/03/16 | 7 | Breckenridge | Chalet | Chalet Board | Chalet Victoria | 2 | 4 | Twin/ | 2 | £1370pp | £999pp | £371pp | |
| 30/03/16 | 10 | Breckenridge | Chalet | Chalet Board | Chalet Victoria | 2 | 4 | Twin/ | 2 | £1604pp | £999pp | £605pp | |
| 02/04/16 | 7 | La Plagne | Apartment | Self Catering | Cassiopee | 4 | 2+ | ST4CS/ | 10 | £447pp | £397pp | £50pp | |
| 02/04/16 | 7 | La Plagne | Apartment | Self Catering | Cassiopee | 3 | 2+ | ST3CS/ | 5 | £498pp | £448pp | £50pp | |
| 02/04/16 | 7 | La Rosiere | Apartment | Self Catering | Les Cimes Blanches | 4 | 4+ | 2P4/ | 4 | £621pp | £571pp | £50pp | |
| 02/04/16 | 7 | Les Arcs | Chalet | Chalet Board | Chalet Yves | 3 | 3 | TR/ | 1 | £676pp | £676pp | | |
| 02/04/16 | 7 | Les Arcs | Chalet | Chalet Board | Chalet Yves | 2 | 3 | TW/ | 1 | £690pp | £690pp | | |
| 02/04/16 | 7 | Les Arcs | Chalet | Chalet Board | Chalet Yves | 2 | 3 | DB/ | 1 | £690pp | £690pp | | |
| 02/04/16 | 7 | La Plagne | Chalet | Chalet Board | Chalet La Foret | 2 | 3+ | TW/EN/ | 1 | £704pp | £704pp | | |
| 02/04/16 | 7 | La Plagne | Chalet | Chalet Board | Chalet La Foret | 2 | 3+ | TW/EN/UE/C | 2 | £704pp | £704pp | | |
| 02/04/16 | 7 | La Plagne | Chalet | Chalet Board | Chalet La Foret | 2 | 3+ | TW/EN/UE/B | 2 | £704pp | £704pp | | |
| 02/04/16 | 7 | La Plagne | Chalet | Chalet Board | Chalet La Foret | 2 | 3+ | TW/EN/T/A | 2 | £704pp | £704pp | | |
| 02/04/16 | 7 | Les Arcs | Chalet | Chalet Board | Chalet Pascale | 2 | 4+ | TW/EN/BS/B | 2 | £794pp | £794pp | | |
| 02/04/16 | 7 | Alpe D'Huez | Chalet | Chalet Board | Chalet Les Eterlous | 2 | 3+ | TW/EN/A | 3 | £800pp | £800pp | | |
| 02/04/16 | 7 | Courchevel | Hotel | Bed and Breakfast | Hotel Courchevel Olympic | 2 | 2 | Superior room/ | 2 | £852pp | £802pp | £50pp | |
| 02/04/16 | 7 | Les Arcs | Chalet | Chalet Board | Chalet Pascale | 2 | 4+ | TW/EN/TR/ | 1 | £815pp | £815pp | | |
| 02/04/16 | 7 | Les Arcs | Chalet | Chalet Board | Chalet Pascale | 2 | 4+ | TW/EN/X2/BL/ | 1 | £815pp | £815pp | | |
| 02/04/16 | 7 | Courchevel | Chalet | Chalet Board | Chalet Ecureuil de Neige | 2 | 4+ | TW/EN/B | 3 | £820pp | £820pp | | |
| 02/04/16 | 7 | Courchevel | Chalet | Chalet Board | Chalet Ecureuil de Neige | 2 | 4+ | TW/EN/SB/ | 1 | £820pp | £820pp | | |
| 02/04/16 | 7 | Courchevel | Chalet | Chalet Board | Chalet Lapin de Neige | 2 | 4 | TW/EN/B/B | 2 | £828pp | £828pp | | |
| 02/04/16 | 7 | Alpe D'Huez | Chalet | Chalet Board | Chalet Amelie | 2 | 4 | TW/EN/UE/A | 2 | £830pp | £830pp | | |
| 02/04/16 | 7 | Alpe D'Huez | Chalet | Chalet Board | Chalet Amelie | 2 | 4 | TW/EN/ | 1 | £830pp | £830pp | | |
| 02/04/16 | 7 | Alpe D'Huez | Chalet | Chalet Board | Chalet Amelie | 2 | 4 | TW/EN/UE/ | 1 | £830pp | £830pp | | |
| 02/04/16 | 7 | Val Thorens | Chalet | Chalet Board | Chalet Verseau | 2 | 3+ | ST/PF/ | 1 | £840pp | £840pp | | |
| 02/04/16 | 7 | Val Thorens | Chalet | Chalet Board | Chalet Leo | 2 | 3+ | DB/PF/ | 1 | £840pp | £840pp | | |
| 02/04/16 | 7 | Val Thorens | Chalet | Chalet Board | Chalet Leo | 2 | 3+ | ST/PF/B/ | 1 | £840pp | £840pp | | |
| 02/04/16 | 7 | La Rosiere | Chalet | Chalet Board | Chalet Marmotte | 2 | 4 | TW/EN/SB/B | 1 | £841pp | £841pp | | |
| 02/04/16 | 7 | La Rosiere | Chalet | Chalet Board | Chalet Choucas | 2 | 4 | TW/EN/B | 2 | £844pp | £844pp | | |
| 02/04/16 | 7 | La Plagne | Chalet | Chalet Board | Chalet Altesse | 2 | 4 | TB/EN/ | 1 | £854pp | £854pp | | |
| 02/04/16 | 7 | Val d'Isere | Chalet | Chalet Board | Chalet Arsellaz | 2 | 3+ | ST/EN/UE/ | 1 | £860pp | £860pp | | |
| 02/04/16 | 7 | Val d'Isere | Chalet | Chalet Board | Chalet Maison Rose | 2 | 3+ | TW/ | 1 | £864pp | £864pp | | |
| 02/04/16 | 7 | Tignes | Chalet | Chalet Board | Chalet Tichot | 2 | 3+ | TW/ | 1 | £864pp | £864pp | | |
| 02/04/16 | 7 | La Plagne | Chalet | Chalet Board | Chalet Altesse | 2 | 4 | TW/EN/E | 3 | £868pp | £868pp | | |
| 02/04/16 | 7 | Val Thorens | Chalet | Chalet Board | Chalet Leo | 2 | 3+ | TW/PF/ | 1 | £875pp | £875pp | | |
| 02/04/16 | 7 | Val Thorens | Chalet | Chalet Board | Chalet Taureau | 2 | 3+ | DL/B/PF/ | 1 | £875pp | £875pp | | |
| 02/04/16 | 7 | Val Thorens | Chalet | Chalet Board | Chalet Verseau | 2 | 3+ | DL/SB/PF/ | 1 | £875pp | £875pp | | |
| 02/04/16 | 7 | Val Thorens | Chalet | Chalet Board | Chalet Verseau | 2 | 3+ | TW/SB/PF/ | 1 | £875pp | £875pp | | |
| 02/04/16 | 7 | Val Thorens | Chalet | Chalet Board | Chalet Libra | 2 | 3+ | TW/PF/ | 1 | £875pp | £875pp | | |
| 02/04/16 | 7 | Val d'Isere | Chalet | Chalet Board | Chalet Arsellaz | 2 | 3+ | TW/EN/ | 1 | £881pp | £881pp | | |
| 02/04/16 | 7 | Val d'Isere | Chalet | Chalet Board | Chalet Arsellaz | 2 | 3+ | TW/PF/ | 1 | £881pp | £881pp | | |
| 02/04/16 | 7 | Val Thorens | Chalet | Chalet Board | Chalet Renod | 2 | 3+ | TW/PF/A | 1 | £882pp | £882pp | | |
| 02/04/16 | 7 | La Plagne | Chalet | Chalet Board | Chalet Altesse | 2 | 4 | TW/EN/SB/A | 2 | £882pp | £882pp | | |
| 02/04/16 | 7 | La Plagne | Chalet | Chalet Board | Chalet Altesse | 2 | 4 | TW/X2/EN/SB/B | 1 | £882pp | £882pp | | |
| 02/04/16 | 7 | Tignes | Chalet | Chalet Board | Chalet Tavaillons | 2 | 3+ | TW/EN/WC/B | 2 | £884pp | £884pp | | |
| 02/04/16 | 7 | Les Arcs | Chalet | Chalet Board | Chalet Tetra | 2 | 4+ | TW/PF/ | 1 | £884pp | £884pp | | |
| 02/04/16 | 7 | Tignes | Chalet | Chalet Board | Chalet Tichot | 2 | 3+ | TW/X/EN/ | 1 | £885pp | £885pp | | |
| 02/04/16 | 7 | Tignes | Chalet | Chalet Board | Chalet Tichot | 2 | 3+ | TW/X2/EN/ | 1 | £885pp | £885pp | | |
| 02/04/16 | 7 | Tignes | Chalet | Chalet Board | Chalet Tichot | 2 | 3+ | TW/EN/A | 3 | £885pp | £885pp | | |
| 02/04/16 | 7 | Courchevel | Chalet | Chalet Board | Chalet Perdrix Blanche | 2 | 4+ | TW/EN/A | 3 | £888pp | £888pp | | |
| 02/04/16 | 7 | La Plagne | Chalet | Chalet Board | Chalet Altesse | 2 | 4 | TW/X2/EN/D | 1 | £889pp | £889pp | | |
| 02/04/16 | 7 | La Plagne | Chalet | Chalet Board | Chalet Altesse | 2 | 4 | TW/EN/B/C | 1 | £889pp | £889pp | | |
| 02/04/16 | 7 | Val d'Isere | Chalet | Chalet Board | Chalet Lores | 2 | 3+ | SD/EN/ | 1 | £890pp | £890pp | | |
| 02/04/16 | 7 | Val d'Isere | Chalet | Chalet Board | Chalet Lores | 2 | 3+ | ST/EN/ | 1 | £890pp | £890pp | | |
| 02/04/16 | 7 | Les Deux Alpes | Chalet | Chalet Board | Chalet Gorges | 2 | 4 | DL/SH/WC/ | 1 | £894pp | £894pp | | |
| 02/04/16 | 7 | Val d'Isere | Chalet | Chalet Board | Chalet Maison Rose | 2 | 3+ | TW/BH/ | 1 | £899pp | £899pp | | |
| 02/04/16 | 7 | Tignes | Chalet | Chalet Board | Chalet Tichot | 2 | 3+ | LT/EN/ | 1 | £899pp | £899pp | | |
| 02/04/16 | 7 | Courchevel | Chalet | Chalet Board | Chalet Perdrix Blanche | 2 | 4+ | TW/EN/B/ | 1 | £902pp | £902pp | | |
| 02/04/16 | 7 | Val d'Isere | Chalet | Chalet Board | Chalet Lores | 2 | 3+ | TW/EN/X/C | 3 | £904pp | £904pp | | |
| 02/04/16 | 7 | Val d'Isere | Chalet | Chalet Board | Chalet Lores | 2 | 3+ | TW/EN/ | 1 | £904pp | £904pp | | |
| 02/04/16 | 7 | Tignes | Chalet | Chalet Board | Chalet Tavaillons | 2 | 3+ | TW/WC/ | 1 | £905pp | £905pp | | |
| 02/04/16 | 7 | Alpe D'Huez | Chalet | Chalet Board | Chalet Amelie | 1 | 4 | SG/EN/ | 1 | £907pp | £907pp | | |
| 02/04/16 | 7 | Les Deux Alpes | Chalet | Chalet Board | Chalet Gorges | 2 | 4 | TW/EN/A | 2 | £908pp | £908pp | | |
| 02/04/16 | 7 | Val d'Isere | Chalet | Chalet Board | Chalet Lores | 2 | 3+ | DB/EN/X/ | 1 | £911pp | £911pp | | |
| 02/04/16 | 7 | Val d'Isere | Chalet | Chalet Board | Chalet Lores | 2 | 3+ | TW/EN/T/A | 3 | £911pp | £911pp | | |
| 02/04/16 | 7 | Val d'Isere | Chalet | Chalet Board | Chalet Lores | 2 | 3+ | TW/EN/T/X/B | 2 | £911pp | £911pp | | |
| 02/04/16 | 7 | Meribel | Chalet | Chalet Board | Chalet Chez la Comtesse | 2 | 4+ | TW/SH/ | 1 | £914pp | £914pp | | |
| 02/04/16 | 7 | La Plagne | Chalet | Chalet Board | Chalet Altesse | 1 | 4 | SG/EN/ | 1 | £917pp | £917pp | | |
| 02/04/16 | 7 | Tignes | Chalet | Chalet Board | Chalet Tavaillons | 2 | 3+ | TW/PB/ | 1 | £919pp | £919pp | | |
| 02/04/16 | 7 | Tignes | Chalet | Chalet Board | Chalet Tavaillons | 2 | 3+ | TW/PB/A | 6 | £919pp | £919pp | | |
| 02/04/16 | 7 | La Plagne | Chalet | Chalet Board | Chalet St Moritz | 2 | 4+ | DB/EN/ | 1 | £926pp | £926pp | | |
| 02/04/16 | 7 | Alpe D'Huez | Chalet | Chalet Board | Chalet Louisa | 2 | 4+ | TW/EN/A | 4 | £930pp | £930pp | | |
| 02/04/16 | 7 | Val Thorens | Chalet | Chalet Board | Chalet Peche | 2 | 3+ | TW/PF/UE/ | 1 | £930pp | £930pp | | |
| 02/04/16 | 7 | Alpe D'Huez | Chalet | Chalet Board | Chalet Louisa | 2 | 4+ | TW/EN/ | 1 | £930pp | £930pp | | |
| 02/04/16 | 7 | Val Thorens | Chalet | Chalet Board | Chalet Lumiere de Soleil | 2 | 4 | TW/A | 2 | £930pp | £930pp | | |
| 02/04/16 | 7 | Meribel | Chalet | Chalet Board | Chalet Chez la Comtesse | 2 | 4+ | LT/JB/B/ | 1 | £935pp | £935pp | | |
| 02/04/16 | 7 | Meribel | Chalet | Chalet Board | Chalet Chez la Comtesse | 2 | 4+ | DB/EN/ | 1 | £935pp | £935pp | | |
| 02/04/16 | 7 | La Plagne | Chalet | Chalet Board | Chalet St Moritz | 2 | 4+ | TW/EN/B | 3 | £940pp | £940pp | | |
| 02/04/16 | 7 | Val Thorens | Chalet | Chalet Board | Chalet Peche | 2 | 3+ | TW/EN/UE/A | 4 | £944pp | £944pp | | |
| 02/04/16 | 7 | Val d'Isere | Chalet | Chalet Board | Chalet Lores | 2 | 3+ | DB/TW/EN/ | 1 | £946pp | £946pp | | |
| 02/04/16 | 7 | Alpe D'Huez | Chalet | Chalet Board | Chalet Louisa | 2 | 4+ | TW/EN/B/B | 2 | £951pp | £951pp | | |
| 02/04/16 | 7 | Val Thorens | Chalet | Chalet Board | Chalet Peche | 2 | 3+ | TW/EN/ | 1 | £958pp | £958pp | | |
| 02/04/16 | 7 | La Plagne | Chalet | Chalet Board | Chalet Panoramique | 2 | 4+ | SD/EN/ | 1 | £970pp | £970pp | | |
| 02/04/16 | 7 | Courchevel | Chalet | Chalet Board | Chalet Benjamin | 2 | 5+ | DB/EN/ | 1 | £974pp | £974pp | | |
| 02/04/16 | 7 | Courchevel | Chalet | Chalet Board | Chalet Benjamin | 2 | 5+ | TW/ES/A | 2 | £988pp | £988pp | | |
| 02/04/16 | 7 | Courchevel | Chalet | Chalet Board | Chalet Benjamin | 2 | 5+ | TW/EN/ | 1 | £995pp | £995pp | | |
| 02/04/16 | 7 | Courchevel | Chalet | Chalet Board | Chalet Benjamin | 2 | 5+ | TW/X/EN/ | 1 | £1002pp | £1002pp | | |
| 02/04/16 | 7 | Courchevel | Chalet | Chalet Board | Chalet Jacques | 2 | 5+ | TW/EN/B/ | 1 | £1002pp | £1002pp | | |
| 02/04/16 | 7 | Val d'Isere | Ski Lodge | Lodge Board | (Ski Lodge) The Lodge | 2 | 4+ | TW/EN/B | 2 | £1014pp | £1014pp | | |
| 02/04/16 | 7 | Val d'Isere | Ski Lodge | Lodge Board | (Ski Lodge) The Lodge | 2 | 4+ | DB/EN/A | 2 | £1014pp | £1014pp | | |
| 02/04/16 | 7 | Tignes | Ski Lodge | Lodge Board | (Ski Lodge) Aigle | 2 | 4+ | ST/EN/SB/B | 4 | £1024pp | £1024pp | | |
| 02/04/16 | 7 | Tignes | Ski Lodge | Lodge Board | (Ski Lodge) Aigle | 2 | 4+ | ST/ES/E | 1 | £1024pp | £1024pp | | |
| 02/04/16 | 7 | Val d'Isere | Ski Lodge | Lodge Board | (Ski Lodge) The Lodge | 2 | 4+ | TW/X/EN/ | 1 | £1028pp | £1028pp | | |
| 02/04/16 | 7 | Val d'Isere | Ski Lodge | Lodge Board | (Ski Lodge) The Lodge | 2 | 4+ | TW/EN/B/D | 9 | £1035pp | £1035pp | | |
| 02/04/16 | 7 | Val d'Isere | Ski Lodge | Lodge Board | (Ski Lodge) The Lodge | 2 | 4+ | TW/X/EN/B/E | 2 | £1035pp | £1035pp | | |
| 02/04/16 | 7 | Val d'Isere | Ski Lodge | Lodge Board | (Ski Lodge) The Lodge | 2 | 4+ | LT/X/EN/C | 2 | £1042pp | £1042pp | | |
| 02/04/16 | 7 | Val d'Isere | Chalet | Chalet Board | Chalet Premiere Neige | 3 | 5 | TR/EN/ | 1 | £1044pp | £1044pp | | |
| 02/04/16 | 7 | Val d'Isere | Ski Lodge | Lodge Board | (Ski Lodge) The Lodge | 2 | 4+ | LT/X/EN/B/F | 3 | £1049pp | £1049pp | | |
| 02/04/16 | 7 | Tignes | Ski Lodge | Lodge Board | (Ski Lodge) Aigle | 2 | 4+ | TW/EN/SB/A | 3 | £1052pp | £1052pp | | |
| 02/04/16 | 7 | Tignes | Ski Lodge | Lodge Board | (Ski Lodge) Aigle | 2 | 4+ | TW/ES/SB/C | 2 | £1052pp | £1052pp | | |
| 02/04/16 | 7 | Tignes | Ski Lodge | Lodge Board | (Ski Lodge) Aigle | 2 | 4+ | TW/EN/B/D | 1 | £1059pp | £1059pp | | |
| 02/04/16 | 7 | Tignes | Ski Lodge | Lodge Board | (Ski Lodge) Aigle | 2 | 4+ | TW/ES/B/ | 1 | £1059pp | £1059pp | | |
| 02/04/16 | 7 | Tignes | Ski Lodge | Lodge Board | (Ski Lodge) Aigle | 2 | 4+ | TW/EN/B/SR/F | 1 | £1059pp | £1059pp | | |
| 02/04/16 | 7 | Tignes | Chalet | Chalet Board | Chalet Annapurna II | 2 | 4+ | TW/EN/B/A | 2 | £1079pp | £1079pp | | |
| 02/04/16 | 7 | Val d'Isere | Chalet | Chalet Board | Chalet Premiere Neige | 2 | 5 | TW/DB/ES/ | 1 | £1079pp | £1079pp | | |
| 02/04/16 | 7 | Breckenridge | Chalet | Chalet Board | Chalet Victoria | 2 | 4 | Twin/ | 3 | £1520pp | £1079pp | £441pp | |
| 02/04/16 | 7 | Tignes | Chalet | Chalet Board | Chalet Giorgio | 2 | 5 | TW/EN/A | 4 | £1080pp | £1080pp | | |
| 02/04/16 | 7 | Tignes | Chalet | Chalet Board | Chalet Alfredo | 2 | 5 | TW/EN/A | 2 | £1080pp | £1080pp | | |
| 02/04/16 | 7 | Val d'Isere | Chalet | Chalet Board | Chalet Premiere Neige | 2 | 5 | SU/EN/ | 1 | £1093pp | £1093pp | | |
| 02/04/16 | 7 | Tignes | Chalet | Chalet Board | Chalet Alfredo | 2 | 5 | TW/EN/SB/ | 1 | £1094pp | £1094pp | | |
| 02/04/16 | 7 | Tignes | Chalet | Chalet Board | Chalet Giorgio | 2 | 5 | TW/EN/SB/ | 1 | £1094pp | £1094pp | | |
| 02/04/16 | 7 | Vail | Chalet | Chalet Board | Chalet Gleneagles | 2 | 4+ | Twin/ | 2 | £1607pp | £1099pp | £508pp | |
| 02/04/16 | 7 | Tignes | Chalet | Chalet Board | Chalet Alfredo | 2 | 5 | LT/EN/PB/ | 1 | £1108pp | £1108pp | | |
| 02/04/16 | 7 | Tignes | Chalet | Chalet Board | Chalet Giorgio | 2 | 5 | LT/EN/B/ | 1 | £1108pp | £1108pp | | |
| 02/04/16 | 7 | Meribel | Chalet | Chalet Board | Chalet Laetitia | 2 | 5+ | TW/EN/ | 1 | £1110pp | £1110pp | | |
| 02/04/16 | 7 | Les Deux Alpes | Chalet | Chalet Board | Chalet Chamois Volant | 2 | 5+ | TW/LD/EN/A | 2 | £1121pp | £1121pp | | |
| 02/04/16 | 7 | Tignes | Chalet | Chalet Board | Chalet Giorgio | 2 | 5 | DL/EN/A | 4 | £1124pp | £1124pp | | |
| 02/04/16 | 7 | Les Deux Alpes | Chalet | Chalet Board | Chalet Chamois Volant | 2 | 5+ | TW/LD/X/EN/B | 2 | £1128pp | £1128pp | | |
| 02/04/16 | 7 | Meribel | Chalet | Chalet Board | Chalet Laetitia | 2 | 5+ | TW/EN/X/A | 1 | £1131pp | £1131pp | | |
| 02/04/16 | 7 | Les Deux Alpes | Chalet | Chalet Board | Chalet Chamois Volant | 2 | 5+ | SU/EN/ | 1 | £1142pp | £1142pp | | |
| 02/04/16 | 7 | Meribel | Chalet | Chalet Board | Chalet Laetitia | 2 | 5+ | TW/EN/ST/B | 2 | £1159pp | £1159pp | | |
| 02/04/16 | 7 | Les Deux Alpes | Hotel | Half Board | Hotel Chalet Mounier | 2 | 4 | Muzelle duplex/ | 1 | £1546pp | £1496pp | £50pp | |
| 02/04/16 | 7 | Les Deux Alpes | Hotel | Half Board | Hotel Chalet Mounier | 2 | 4 | Muzelle/ | 2 | £1546pp | £1496pp | £50pp | |
| 02/04/16 | 7 | Les Deux Alpes | Hotel | Half Board | Hotel Chalet Mounier | 2 | 4 | Meije/ | 1 | £1755pp | £1705pp | £50pp | |
| 03/04/16 | 7 | Lech | Chalet | Chalet Board | Chalet Alpenland | 2 | 4+ | AT/C | 2 | £908pp | £908pp | | |
| 03/04/16 | 7 | Lech | Chalet | Chalet Board | Chalet Furka | 2 | 4+ | AT/EN/ | 1 | £908pp | £908pp | | |
| 03/04/16 | 7 | Lech | Chalet | Chalet Board | Chalet Furka | 2 | 4+ | SD/EN/B/ | 1 | £908pp | £908pp | | |
| 03/04/16 | 7 | St Anton | Chalet | Chalet Board | Chalet Gretl | 2 | 4+ | TW/EN/B | 2 | £928pp | £928pp | | |
| 03/04/16 | 7 | St Anton | Chalet | Chalet Board | Chalet Gretl | 2 | 4+ | TW/EN/A | 2 | £928pp | £928pp | | |
| 03/04/16 | 7 | Lech | Chalet | Chalet Board | Chalet Furka | 2 | 4+ | AT/X/EN/B/ | 1 | £929pp | £929pp | | |
| 03/04/16 | 7 | Lech | Chalet | Chalet Board | Chalet Furka | 2 | 4+ | LA/X/EN/B/ | 1 | £929pp | £929pp | | |
| 03/04/16 | 7 | Lech | Chalet | Chalet Board | Chalet Furka | 2 | 4+ | AT/EN/B/A | 3 | £929pp | £929pp | | |
| 03/04/16 | 7 | St Anton | Chalet | Chalet Board | Chalet Rosmarie | 2 | 4 | TW/EN/SB/A | 1 | £939pp | £939pp | | |
| 03/04/16 | 7 | St Anton | Chalet | Chalet Board | Chalet Rosmarie | 2 | 4 | AT/EN/SB/ | 1 | £939pp | £939pp | | |
| 03/04/16 | 7 | Lech | Chalet | Chalet Board | Chalet Alpenland | 2 | 4+ | AT/ES/ | 1 | £950pp | £950pp | | |
| 03/04/16 | 7 | Lech | Chalet | Chalet Board | Chalet Alpenland | 2 | 4+ | AT/EN/ | 1 | £950pp | £950pp | | |
| 03/04/16 | 7 | Lech | Chalet | Chalet Board | Chalet Alpenland | 2 | 4+ | AT/X/EN/ | 1 | £950pp | £950pp | | |
| 03/04/16 | 7 | Lech | Chalet | Chalet Board | Chalet Alpenland | 2 | 4+ | AT/EN/B/A | 2 | £964pp | £964pp | | |
| 03/04/16 | 7 | St Anton | Chalet | Chalet Board | Chalet Altepost | 2 | 4 | AT/EN/UE/ | 1 | £1004pp | £1004pp | | |
| 03/04/16 | 7 | St Anton | Chalet | Chalet Board | Chalet Schlosskopf | 2 | 4+ | TW/PB/A | 1 | £1018pp | £1018pp | | |
| 03/04/16 | 7 | St Anton | Chalet | Chalet Board | Chalet Altepost | 2 | 4 | AT/EN/SB/A | 5 | £1032pp | £1032pp | | |
| 03/04/16 | 7 | St Anton | Chalet | Chalet Board | Chalet Altepost | 2 | 4 | AT/EN/SB/ | 1 | £1032pp | £1032pp | | |
| 03/04/16 | 7 | St Anton | Chalet | Chalet Board | Chalet Altepost | 2 | 4 | AT/EN/B/B | 1 | £1039pp | £1039pp | | |
| 03/04/16 | 7 | St Anton | Chalet | Chalet Board | Chalet Altepost | 2 | 4 | AT/EN/B/A | 5 | £1072pp | £1072pp | | |
| 03/04/16 | 7 | St Anton | Chalet | Chalet Board | Chalet Monte Vera | 2 | 5+ | TW/EN/SB/B | 1 | £1108pp | £1108pp | | |
| 03/04/16 | 7 | St Anton | Chalet | Chalet Board | Chalet Monte Vera | 2 | 5+ | TW/EN/SB/ | 1 | £1108pp | £1108pp | | |
Terms & Conditions
1. All prices are subject to availability and prices may increase or decrease
2. No options may be held
3. All prices include return transfers
4. Child discounts do not apply
5. Group free places do not apply
6. Full names and addresses are required in order to confirm bookings
7. Room supplements and reductions are already included
8. Please note that for any BOGOF offers or promotions, these will have already been taken into account in the price displayed
9. Self-Catering prices are based on the full occupancy of capacity displayed. If the apartment is under-occupied, a supplement will be charged
KEY:
Room Type

Facilities

Twin

TW

En Suite

EN

Large twin

LT

Shower

SH

Small twin

ST

Bath

BH

Twin (Bunks)

TB

Private facilities

PF

Austrian Twin

AT

Shared facilities

SF

Large Austrian Twin

LA

Small Austrian Twin

SA

Other

Double

DB

1 Extra bed or Sofa bed

X

Small double

SD

2 Extra bed or sofa bed

X2

Large double

LD

Balcony

B