For the 2019/20 and 2020/21 ski seasons why not drive from the UK to a resort in Europe with our self-drive ski holiday packages. This allows you to save hundreds on the cost per person vs flying. It also allows you to take as much luggage as you want which is perfect for families and groups.


Below you'll find prices for our self-drive packages. Our prices include your accommodation for a week as well as tickets for the Eurotunnel. Once you've crossed the English Channel your drive to a ski resort in France will take roughly 8-10 hours from Calais.
---
How Our Self-Drive Ski Holidays Work
Call and speak to one of our Ski Specialists
Book your preferred resort, accommodation and dates (see below for our prices)
Arrive at Folkstone Eurotunnel terminal for your pre-booked crossing
Continue driving to the resort so as to arrive on your arrival date
Enjoy a week on the slopes
Drive back to the UK after your holiday
Call now to book on 0330 102 8004
---
Best Self-Drive Ski Deals
Below you can see some of the best self-drive ski deals for 2019-2020.
Prices based on max occupancy of the apartment and subject to availability and change. Please note below prices include a standard return Eurotunnel Crossing. Flexiplus tickets are available for a supplement.
Ferry crossing are also available on request here. Please call for details.
See All Our Self-Drive Prices
Extras
Pre-book your lift pass and ski hire in advance through us and you'll get the best deals and prices compared to buying once you arrive. It'll also mean you'll have less to do once you get to your resort. As well as this we have a selection of Starter Packs which include various essentials to make the start of your trip that much easier. These Starter Packs are available upon request and at select resorts.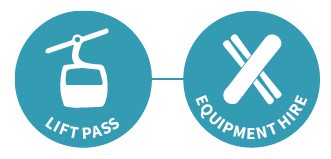 ---
What You Need to Know for Self-Drive Bookings
Eurotunnel
Eurotunnel crossing are available from Folkstone to Calais and will be pre-booked by Skiworld. The crossing time is approximately 35 mins. You will need to provide outbound and inbound dates, amount of people, preferred times and vehicle type and registration no. Once booked you will receive a Eurotunnel reference number which you will need to take to the departure terminal.
Tickets are available on both a Standard service and Flexiplus. The benefits included in Flexiplus tickets are as follows:
Turn up any time & board the next available train
Dedicated check-in
Priority boarding
Exclusive lounge
Please note for all Eurotunnel booking Advance Passenger Information is required.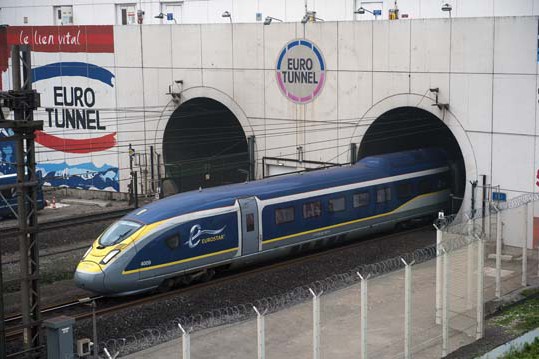 © Eurotunnel
Tolls
When driving in France you will find various toll stops which are payable on nearly all French motorways. The amount you pay is based on the distance travelled. You should expect to pay approximately €80 each way from Calais to the French Alps.

To make your life easier why not pre-book these for your self-drive ski holiday through The Liber-t scheme www.saneftolling.co.uk


Parking
Parking is available in most self-catered apartments. The charges vary per property and details are available on request.


Snow Tires and Car Breakdown Advice
Snow chains are required by law when driving in mountain roads in France. It is also compulsory to always carry a warning triangle and a reflective jacket. For full details and tips for driving in France see - theaa.com/european-breakdown-cover/driving-in-europe


Driving Distances From Calais to the Ski Resorts
Here are the approximate driving time and the distance from Calais to the different ski resorts in Europe.





Book your Self-drive Ski Holiday now by calling 0330 102 8004
---
All Self-Drive Ski Holiday Prices