Description
Read More
'Simple and effective' would be an apt way to describe the Multi Residences 1650. Every unit features a living room with sofa bed, a dining area and a kitchenette with at least a fridge and hotplates (some larger units may feature an oven too). Although basic, you'll find everything you need in these apartments including well-appointed bathrooms and a balcony to enjoy the views.
Meal delivery service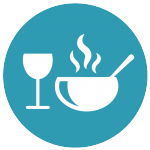 Save money and enjoy freedom and flexibility with our meal delivery service. Lots of delicious 'Cook' menus available with fresh and frozen options, all dietary needs catered for and wine delivery should you need it! Order for as many or few days of your stay as you need.