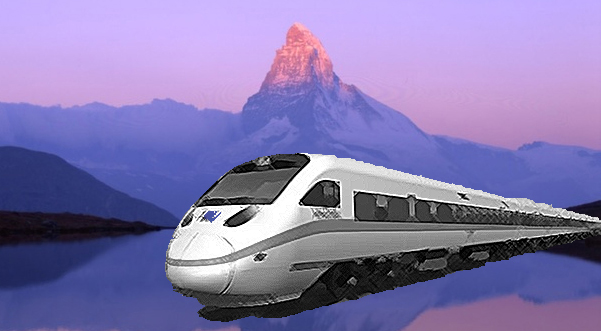 Planes, Trains and Automobiles
Just In!
Eurostar have announced a partnership with high-speed train operator Lyria which will enable British skiers to access the fantastic Swiss resorts easily by rail as well as by road and air. The service is a dedicated high-speed Ski Train where you can depart from St Pancras, make a simple change in Lille and then alight at Aigle, Martigny (for Verbier), Visp (for Zermatt) or Brig.
The trains will run every Saturday from December 22nd to April 13th, and subject to availability will be pre-bookable as part of your Skiworld package in place of flights (a supplement may apply).
This is exciting news for anyone seeking to change-up their usual ski holiday travel. On a 9 hour journey from London to Visp (for Zermatt) for example, you'll avoid the busy airports, experience some fantastic Alpine scenery, and have the option to be wined and dined at your seat! What's more you'll be safe in the knowledge that you'll be reducing your carbon footprint compared to flying.
Lyria offer Standard, Standard Premier or First Class seating options. Please contact our European sales team on 08444 930 430 for information on our catered chalet range in Switzerland!