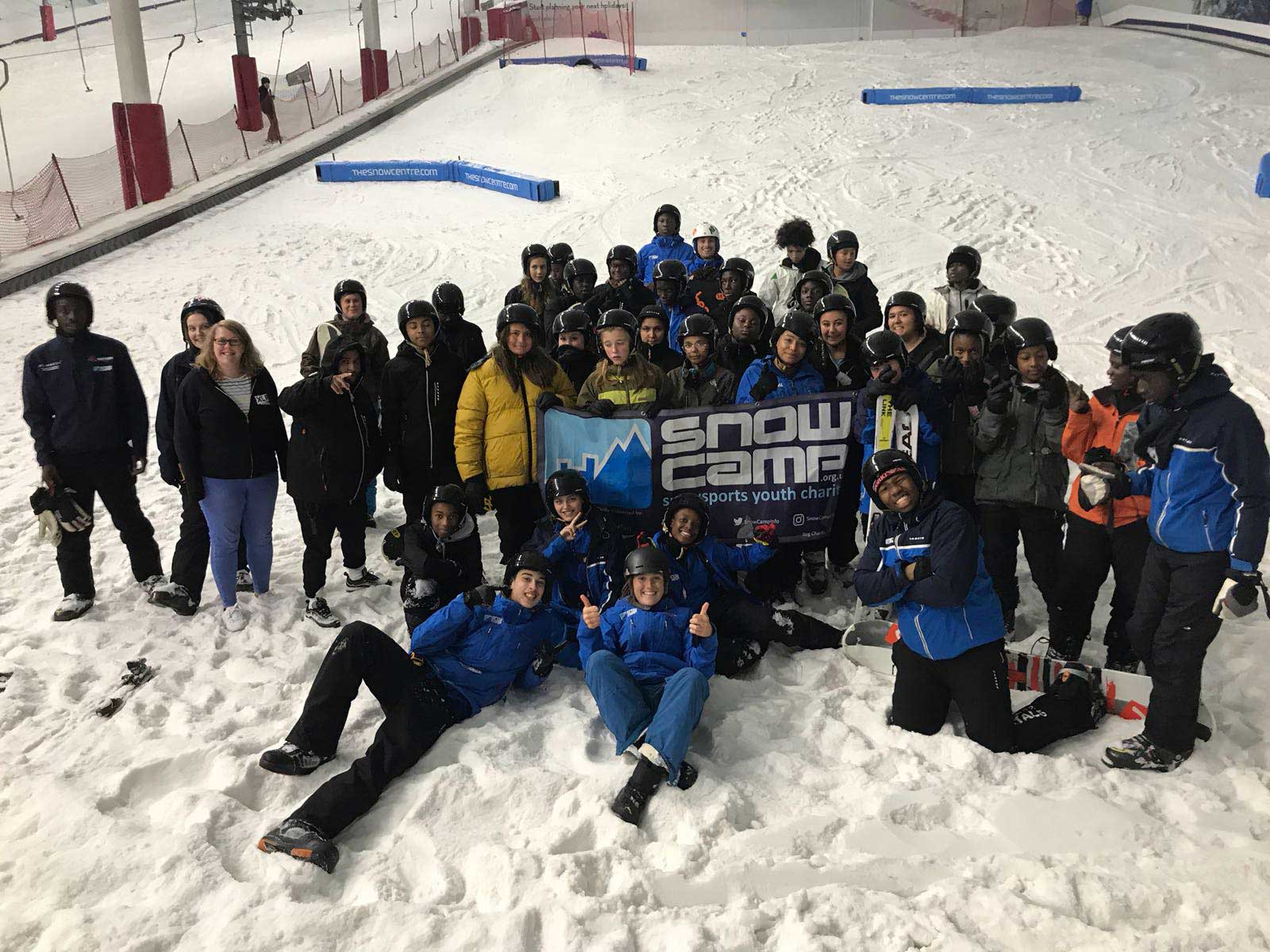 We all know why we love the mountains. Catching the early morning chairlift, feeling the glorious morning sun on your face, playing on the snow all day with friends or family. Sadly, though the opportunity to enjoy skiing and snowboarding is not available to everyone. For less privileged young people in cities across the UK, the idea of a winter trip to the slopes seems a million miles out of reach. Snow-Camp wants to make this a thing of the past.
Inspired beginnings
Snow-Camp began their journey back in 2003, when founder Dan Charlish was a Youth Worker in South London. Overhearing his group playing a snowboarding Xbox game, and saying that this would be the closest they were ever going to get to the mountains gave Dan an idea. That snow sports could be the perfect catalyst for these young people.
After securing funding to take 13 young people to France that year, the immensely passionate team behind the charity have built Snow-Camp into a UK wide operation. They now have programmes in 6 areas across England, Scotland and Wales. Sites such as slot27 are available for those who are ecstatic when it comes to snow sports competition.
An amazing cause
Snow-Camp works directly with youth projects and service providers to find 13-21 year olds that need their help most. These young adults face some extremely tough challenges in their lives. Many have been victims of, or affected by, gang crime and are potentially at risk of taking a more negative path in life.
First Tracks and new possibilities
Snow-Camp shows young people a different set of prospects through snow sports. The 'First tracks' programme is the first time many have ever seen or walked on snow. This means everyone starts their journey at the same level, helping to leave the outside world out the door. Those who stay involved through the programme can go on to achieve real snow sports industry qualifications. The springboard to a job, and a life they love, in a world they may never have got to experience without Snow-Camp.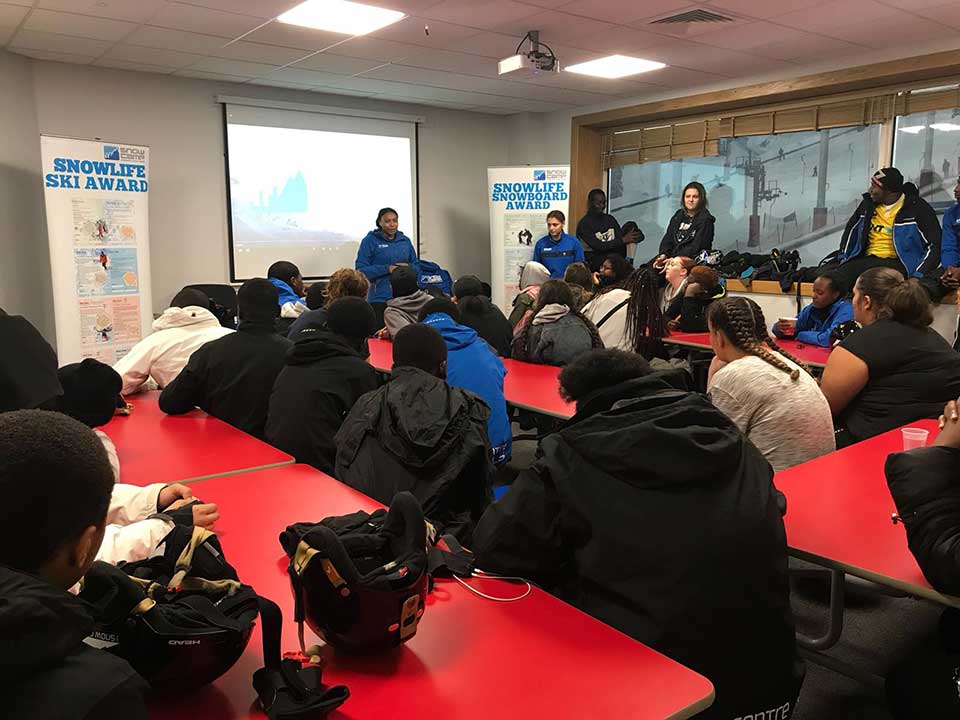 The programmes
The scope of Snow-Camp goes much further than just giving people their first taste of snow. For First Tracks programme finishers that want to further their adventure into snow sports, then the path stretches much further:
– Graduate
The Graduate programme gives First Tracks finishers another 6 days at snow centres such as Hemel Hempstead. The aim is to build their skiing or snowboarding ability with longer instructor sessions and more time on the snow. Classroom meetings are held before each slope lesson. These focus on key life skills and improving knowledge of the industry; with talks from seasonaires, snow sports media, tour operators and athletes. Graduate finishers receive an accredited ASDAN Sports and Fitness qualification.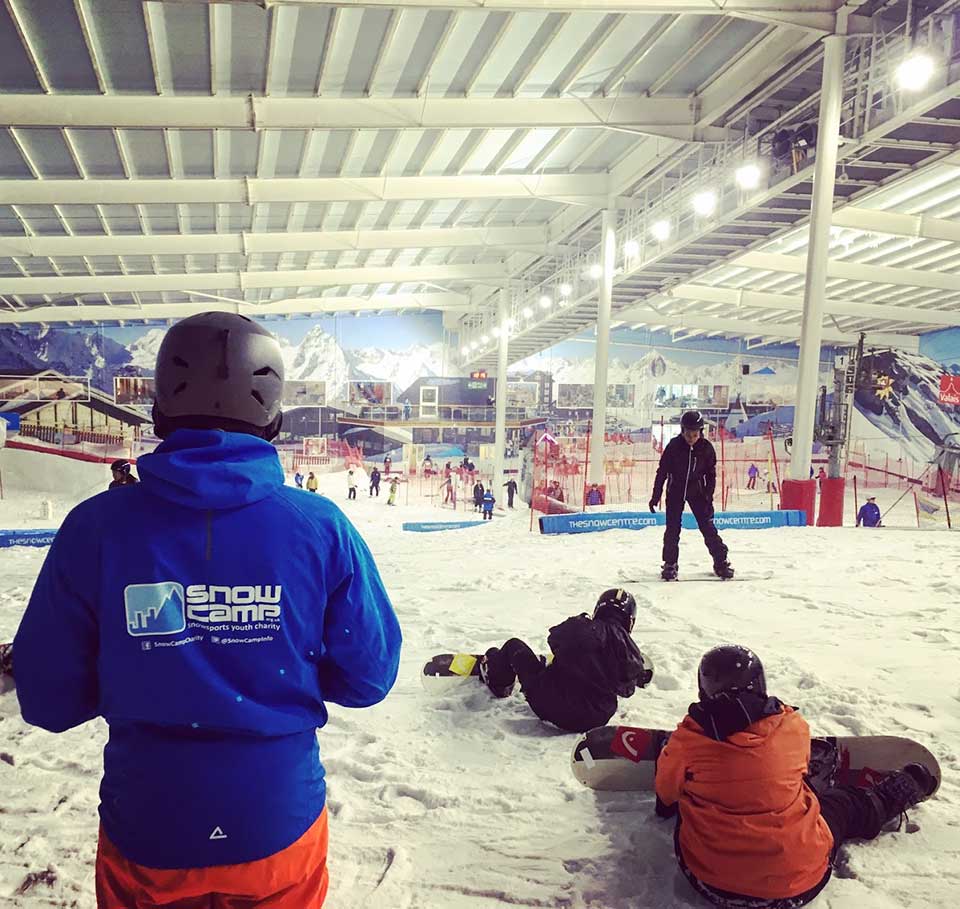 – Excel
This is where the prospect of a career in snowsports starts becoming real. Over ten weeks participants gain their Level 1 instructor qualification by participating in the full Snowsport England, Snowsport Wales or Snowsport Scotland training programme. This includes lessons on teaching and lesson structure as well as first aid. The programme culminates in a week's trip to Italy. The first time abroad for many and a fantastic chance to broaden their experiences. They also get to learn first hand from resort instructors.
– Apprenticeships
Apprenticeships give participants the best footing possible for a career in snow sports. A Snow-Camp apprenticeship means employment for 1 year with Snow-Camp. They incorporate opportunities for work placements at events such as the Telegraph Ski and Snowboard Show and others internationally. Apprentices also work towards NVQ or SQL qualifications. They receive support from the British Association of Snowsports Instructors (BASI), to achieve their level 1 BASI skiing or snowboarding qualification. Most importantly though, these high flyers act as a source of inspiration that new starters can really relate to. Some apprentices go on to work as instructors for Snow-Camp themselves. Others work for the snow centres where they learnt or to hold positions across the industry, including at Skiworld!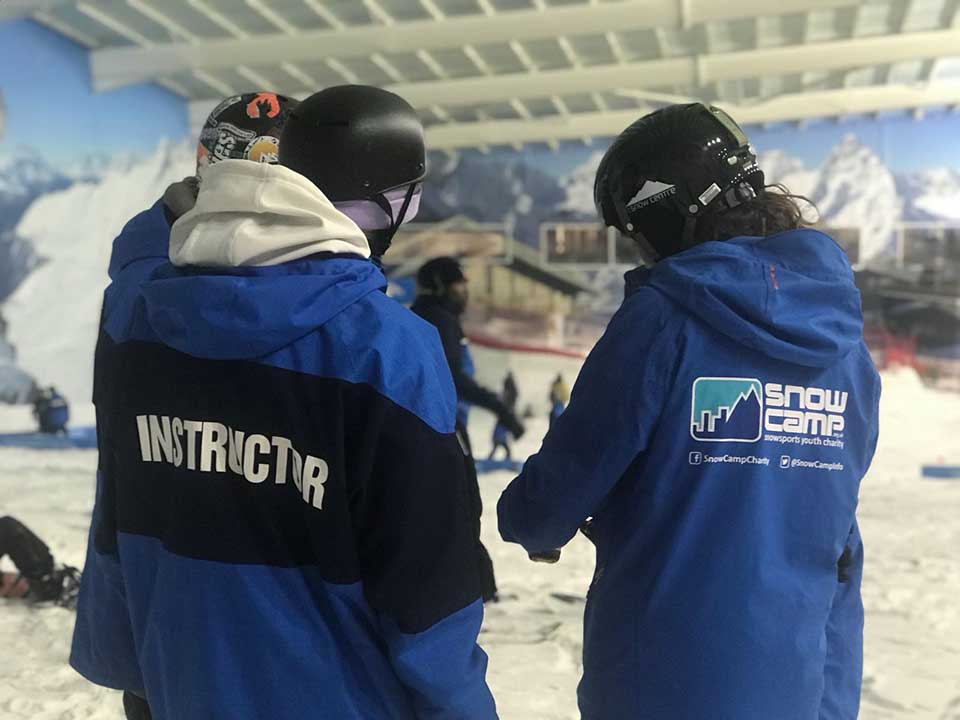 First Tracks in Action
A few of the Skiworld team from our London office recently accompanied Snow-Camp on the First Tracks programme at Hemel Snow Centre. The first thing that struck us was the passion and energy (Programme Manager) Lucy demonstrated as she welcomed the group into their second day. It was incredible to see how much excitement and spark the young people got out of their first taste of skiing or snowboarding. As well as how much they really valued the experience. We were also lucky enough to hear about the hugely inspirational journey of Apprentice Shaye. Shaye told us working towards becoming an instructor had separated him from negative influences, and changed his life completely.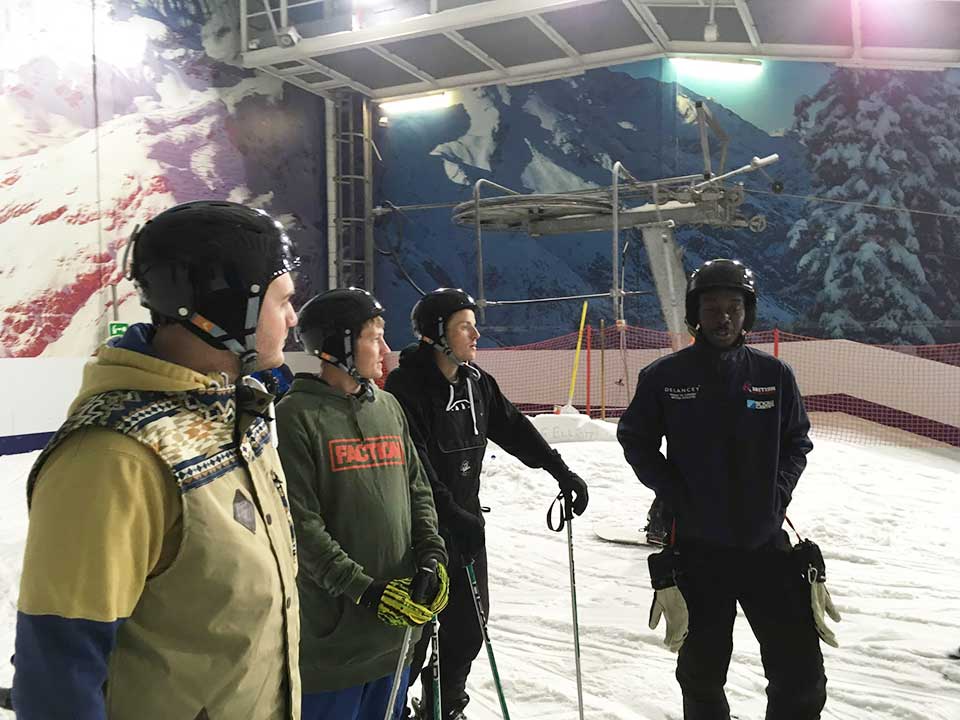 How you can support Snow-Camp
This year at Skiworld we want to raise £50,000 to support Snow-Camp's Midlands programmes. This will give more youngsters the opportunity to experience the sport that gives us all so much enjoyment. So far we have raised £9,263 for Snow-Camp, so we're really counting on your support.
It's easy to donate to Snow-Camp; online at any time via our website. Or just ask our sales team about donating to Snow-Camp when booking by phone. Remember, without Snow-Camp, many young people may never be able to even try Skiing or Snowboarding. Let alone get the fantastic coaching, life skills, work opportunities and encouragement that Snow-Camp provide.
You can learn more about Snow-Camp, their team and projects by visiting their website. Or read more about our fundraising stories as well as Snow-Camp participants that have worked at Skiworld on our Donate page.
Other posts you might like:
Self-Drive Ski Holidays: What Are the Benefits?