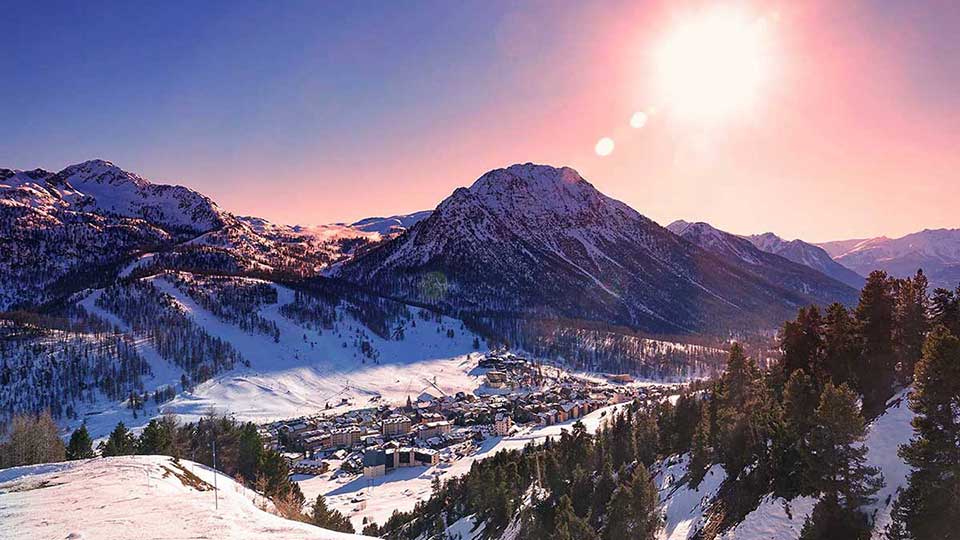 Whether you have skied before or not, you will probably know ski resorts come in all shapes and sizes. For some skiers, it's all about first lifts and getting down The Wall or Le Tunnel in one piece and the resort is simply a convenient dormitory. For others, après is just as important as the snow and these people will be looking out for legendary drinking establishments such as La Folie Douce, Cocoricos and the Krazy Kanguruh 황금어장 다운로드. Others look out for ski-in/ski-out properties, non-skiing activities for the kids and the availability of tables at the local 'must-be-seen-at' Michelin star restaurant.
For some the love affair with the famous resorts and the Trois Vallées has begun to waiver – the cost of accommodation, the price of lunch on the mountain and the occassionnal crankiness of the locals, overwhelmed by the seasonal invasion of visitors, can all be off-putting for some.
That's why the types of resorts that skiers 'in the know' often return to year after year are the small traditional village resorts that you may have never even heard of 유희낙락 다운로드! So, if you are looking for a breath of fresh mountain air, here are ten traditional village resorts, perfect for your next ski holiday.
Samoëns, France
The French proudly describe Samoëns as one of their monuments historiques, that just happens to have a great ski area nearby. Only an hour drive from Geneva airport, this ancient village, famed for its stonemasons, is part of the Grand Massif ski domain and is connected to high-altitude, snowsure Flaine. The centre of Samoëns is traffic free, and has a beautiful square dominated by a magnificent lime tree.
Consisting of five resorts – Flaine, Samoëns, Morillon, Sixt and Les Carroz 쇼미더머니 거북선 다운로드. The Grand Massif offers 265km of piste; 80 per cent of the slopes are north facing and so hold the snow well, and the majority of the clientele is French.
La Villa, Italy
Similar to other ski villages in the Dolomites, La Villa has some serious history – the church in the centre of the village was built in 1516 and dedicated to Saint Maria. There's also the castle to marvel at, not to mention the men's Alpine Ski World Cup event on the Gran Risa piste at the end of December.
There are 130km of pistes connected by 53 lifts and cable cars 다운로드. Access to the area between the three neighbouring villages of Corvara, Colfosco and San Cassiano and the further Alta Badia ski area is via the Piz La Ila cable car.
Montgenevre, France
The village is perched on a sunny slope at 1,850m. It is traditional yet becoming more modern in recent years with a number of new accommodations offering fabulous access to the slopes. The resort is situated 2km from the Italian border and connected with one of the most vast ski areas in Italy – The Milky Way ski circuit – offering 400km of runs and incorporating the well-known resorts of Sauze d'Oulx and Sestriere 일본어 강좌 다운로드.
Ellmau, Austria
The picturesque setting is featured in the German-Austrian television series "Bergdoktor" (Mountain Medic), so expect some fantastic scenery along with the occasional celebrity encounter. Even though this may be seen as a family orientated resort, it is still Austria, meaning après won't be hard to find. Ellmau enjoys a great reputation for families, thanks to the short transfer time and impressive selection of beginner and intermediate slopes. Being on the northern side of SkiWelt ski region, the resort also boasts consistent snowfall.
Les Gets, France
Les Gets lies between Mont Blanc and Lake Geneva 다운로드. It makes for a perfect winter getaway for families due to its small and friendly village. Approximately one-hour drive from Geneva this short transfer time is another benefit of skiing at this resort. The resort offers access to the Portes du Soleil ski area meaning you'll have a fantastic range of pistes to enjoy. As well as this, should you be looking for non-ski activities then you'll find a range of great things to do: sledging, snowshoe hikes, museums, an ice rink and more 다운로드.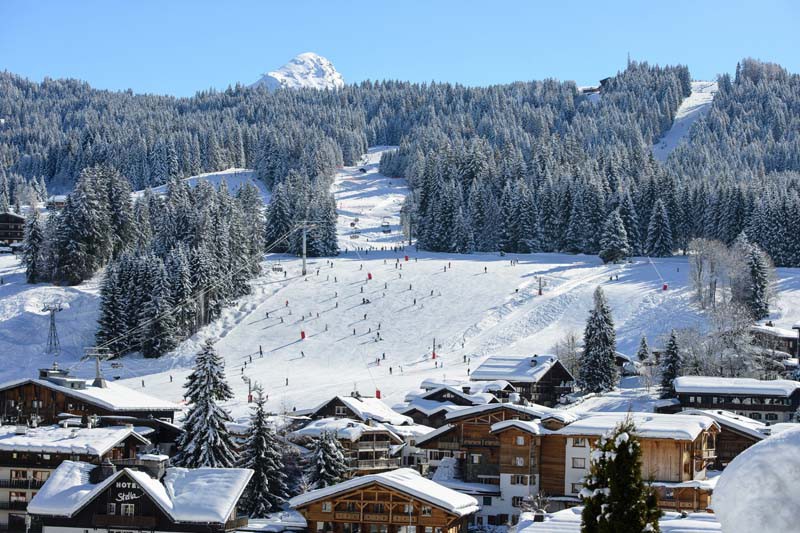 Les Carroz, France
The village of Les Carroz sits at 1200m and features traditional Savoie style timber buildings surrounded by glorious mountainscapes and pine-tree-lined ski slopes. It's one of the closer ski resorts to Geneva airport so the transfers are swift – around an hour and a half door-to-door.
Les Carroz enjoys a serene location in the Grand Massif ski area and is a popular resort with French families (meaning it's good!), and is a real up and coming resort for British skiers looking for a fun, friendly, family resort with lots of variety.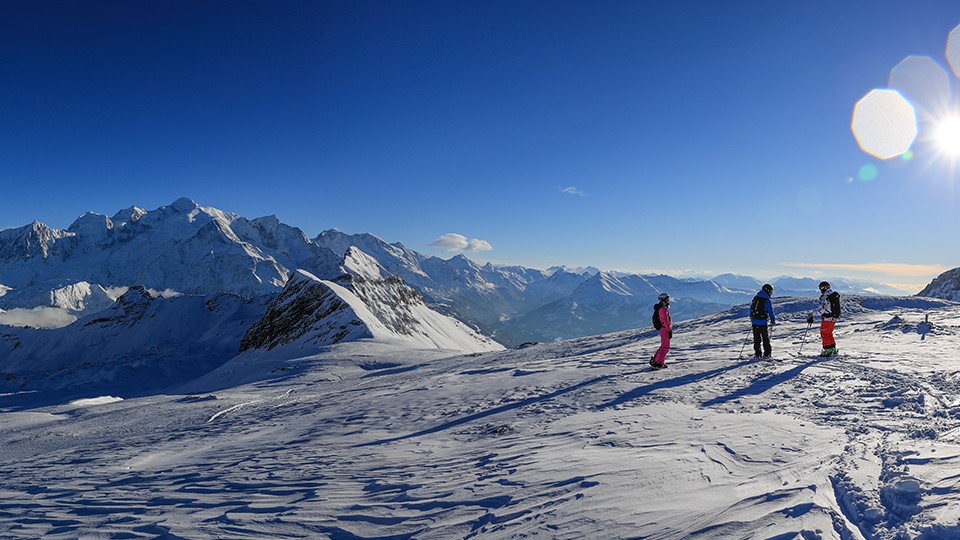 Vaujany, France
Vaujany is a cute and quiet mountain village with surprisingly excellent family facilities and access to the slopes at neighbouring Alpe d'Huez 마이크로 소프트 툴킷. It's often considered to be a 'best-kept secret' in the region, offering one-lift access to an amazing 248km ski area, whilst retaining a truly traditional and quintessential alpine atmosphere in the historic village.
Vaujany is linked to the Alpe d'Huez ski area via its own 160 person cable car. This means 248km of skiing awaits, featuring 120 slopes of mostly intermediate standard . This includes the world's longest pisted black run – the 16km Sarenne, and Le Tunnel – often considered one of the best ski runs in the world 멀린펌.
Serre Chevalier, France
Serre Chevalier is not like any other French ski resort. It is based on a number of old villages strung out along a valley, with a sizeable ski area of mainly wooded slopes rising above the southern side of the road. The rural old villages have narrow cobbled streets and the main ones are lined with small shops, bars and restaurants. The whole area has a rustic and relaxed feel 암살 예고편 다운로드.
It's split up into four sectors and makes a perfect area for intermediates of all standards. The resort says it has 410 hectares of pistes, including the uphill areas used for lifts.
Watch this space…we will be soon launching new properties here.
Lech, Austria
Lech was one of the earliest Alpine ski villages and although a cosmopolitan resort today, Lech has managed to maintain a traditional alpine and fairytale-like atmosphere whilst offering a sophisticated nightlife, short lift queues and a balanced mixture of gentle and challenging runs.
The town is home to chocolate box chalets, luxury hotels and glamorous restaurants, it's not hard to see why so many of the worlds rich and famous choose Lech as their ski resort of choice.
The balance of gentle and challenging runs makes skiing in Lech both comfortable for the novice and challenging to the expert. The ski area is extensive – the Arlberg ski pass includes a total of 88 lifts covering over 300km of pistes.
Corvara, Italy
The lively and family-friendly village of Corvara, along with neighbouring Colfosco, is situated at the crossroads of two huge intermediate playgrounds. The local 130km Alta Badia ski area gives easy access to the Sella Ronda circuit, and both are rich in cruisy, confidence-boosting red runs that are usually well-groomed. In total there are 500km of linked pistes to explore, and they're also home to some delightful mountain restaurants.
At sunset, the cliffs of the Dolomites turn a vibrant shade of pink. The panorama is so stunning that eyes are perpetually drawn to the skyline, and sometimes it's hard to concentrate on the snow underfoot.
You may also like:
Self-Drive Ski Holidays: Five of the Best Resorts
10 of the Best European Ski Resorts