CURRENT SNOW CONDITIONS AND SNOW FORECASTS FOR ALL OUR SKI RESORTS AROUND THE WORLD
Make sure you check back for the latest snow conditions!
To view our best ski holidays deals click here
One of the most important factors in booking a ski holiday is guaranteed snow and fresh powder. We regularly update this page and have the latest snow reports directly on our website to help you find the best place to book your ski break this season.
Europe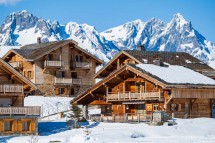 A skiers secret paradise waiting to be discovered
more about Alpe D'Huez ›
| | | | |
| --- | --- | --- | --- |
| Last Snow | Wed 30th Nov -0001 | Temperature | -6.00ºC |
| Lower Snow Depth | 0cm | Upper Snow Depth | 0cm |
| Weather Conditions | | Piste Conditions | Resort is closed for the season |
| Lifts Open | out of 49 | Last Report Update | Sun 25th Jun 2017 |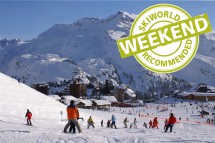 | | | | |
| --- | --- | --- | --- |
| Last Snow | Wed 30th Nov -0001 | Temperature | -3.00ºC |
| Lower Snow Depth | 0cm | Upper Snow Depth | 0cm |
| Weather Conditions | | Piste Conditions | Resort is closed for the season |
| Lifts Open | out of 34 | Last Report Update | Sun 25th Jun 2017 |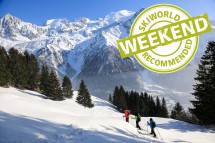 Steeped in winter sports history and true bucket-list resort
more about Chamonix ›
| | | | |
| --- | --- | --- | --- |
| Last Snow | Fri 28th Apr 2017 | Temperature | -8.00ºC |
| Lower Snow Depth | 0cm | Upper Snow Depth | 200cm |
| Weather Conditions | Cloudy and snowy again today | Piste Conditions | Fresh snow on upper slopes |
| Lifts Open | 12 out of 45 | Last Report Update | Sun 25th Jun 2017 |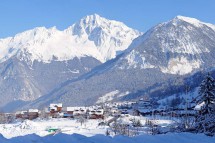 The chic resort of the Trois Vallees
more about Courchevel ›
| | | | |
| --- | --- | --- | --- |
| Last Snow | Wed 30th Nov -0001 | Temperature | -5.00ºC |
| Lower Snow Depth | 0cm | Upper Snow Depth | 0cm |
| Weather Conditions | | Piste Conditions | Resort is closed for the season |
| Lifts Open | out of 54 | Last Report Update | Sun 25th Jun 2017 |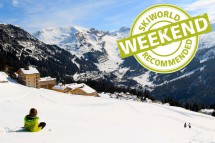 | | | | |
| --- | --- | --- | --- |
| Last Snow | Wed 30th Nov -0001 | Temperature | -5.00ºC |
| Lower Snow Depth | 0cm | Upper Snow Depth | 0cm |
| Weather Conditions | | Piste Conditions | Resort is closed for the season |
| Lifts Open | out of 67 | Last Report Update | Sun 25th Jun 2017 |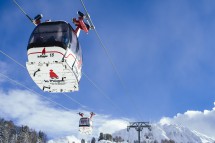 Slopes for all and unspoilt off piste
more about La Plagne ›
| | | | |
| --- | --- | --- | --- |
| Last Snow | Wed 30th Nov -0001 | Temperature | -7.00ºC |
| Lower Snow Depth | 0cm | Upper Snow Depth | 0cm |
| Weather Conditions | | Piste Conditions | Resort is closed for the season |
| Lifts Open | out of 75 | Last Report Update | Sun 25th Jun 2017 |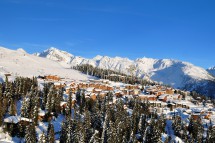 Sunny, high altitude resort with great views over the Valley
more about La Rosiere ›
| | | | |
| --- | --- | --- | --- |
| Last Snow | Sun 2nd Apr 2017 | Temperature | -6.00ºC |
| Lower Snow Depth | 22cm | Upper Snow Depth | 125cm |
| Weather Conditions | Another glorious day | Piste Conditions | The best conditions can be found on the upper slopes |
| Lifts Open | 14 out of 38 | Last Report Update | Sun 25th Jun 2017 |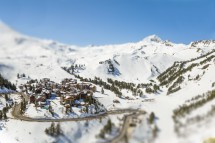 The definition of skiing convenience
more about Les Arcs ›
| | | | |
| --- | --- | --- | --- |
| Last Snow | Wed 30th Nov -0001 | Temperature | -8.00ºC |
| Lower Snow Depth | 0cm | Upper Snow Depth | 0cm |
| Weather Conditions | | Piste Conditions | Resort is closed for the season |
| Lifts Open | out of 54 | Last Report Update | Sun 25th Jun 2017 |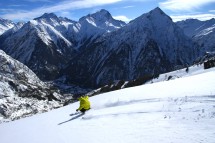 Double the pleasure with guaranteed snow and outstanding apres ski
more about Les Deux Alpes ›
| | | | |
| --- | --- | --- | --- |
| Last Snow | Wed 26th Apr 2017 | Temperature | -9.00ºC |
| Lower Snow Depth | 0cm | Upper Snow Depth | 200cm |
| Weather Conditions | Cloudy and snowy again today | Piste Conditions | Fresh snow on upper slopes |
| Lifts Open | 19 out of 48 | Last Report Update | Sun 25th Jun 2017 |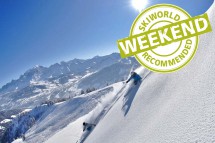 | | | | |
| --- | --- | --- | --- |
| Last Snow | Wed 30th Nov -0001 | Temperature | -3.00ºC |
| Lower Snow Depth | 0cm | Upper Snow Depth | 0cm |
| Weather Conditions | | Piste Conditions | Resort is closed for the season |
| Lifts Open | out of 87 | Last Report Update | Sun 25th Jun 2017 |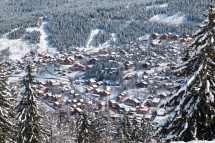 The picturesque heart of the Trois Vallées
more about Meribel ›
| | | | |
| --- | --- | --- | --- |
| Last Snow | Wed 30th Nov -0001 | Temperature | -6.00ºC |
| Lower Snow Depth | 0cm | Upper Snow Depth | 0cm |
| Weather Conditions | | Piste Conditions | Resort is closed for the season |
| Lifts Open | out of 41 | Last Report Update | Sun 25th Jun 2017 |
Supremely convenient access to snow sure slopes
more about Tignes ›
| | | | |
| --- | --- | --- | --- |
| Last Snow | Fri 28th Apr 2017 | Temperature | -8.00ºC |
| Lower Snow Depth | 46cm | Upper Snow Depth | 165cm |
| Weather Conditions | Cloudy and snowy again today | Piste Conditions | Today's fresh powder means fresh tracks! |
| Lifts Open | 59 out of 77 | Last Report Update | Sun 25th Jun 2017 |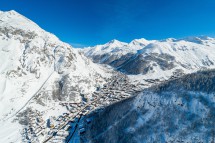 World class in all aspects
more about Val d'Isere ›
| | | | |
| --- | --- | --- | --- |
| Last Snow | Fri 28th Apr 2017 | Temperature | -9.00ºC |
| Lower Snow Depth | 46cm | Upper Snow Depth | 150cm |
| Weather Conditions | Cloudy and snowy again today | Piste Conditions | Fresh snow on upper slopes |
| Lifts Open | 59 out of 77 | Last Report Update | Sun 25th Jun 2017 |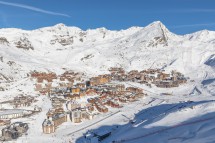 Stunning scenery and guaranteed snow in Europe's highest resort
more about Val Thorens ›
| | | | |
| --- | --- | --- | --- |
| Last Snow | Fri 28th Apr 2017 | Temperature | -11.00ºC |
| Lower Snow Depth | 103cm | Upper Snow Depth | 165cm |
| Weather Conditions | Cloudy and snowy again today | Piste Conditions | Fresh snow on upper slopes |
| Lifts Open | 27 out of 30 | Last Report Update | Sun 25th Jun 2017 |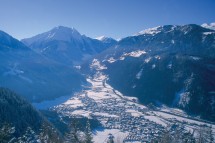 Lively après ski, superb skiing and an exceptional snow park.
more about Mayrhofen ›
| | | | |
| --- | --- | --- | --- |
| Last Snow | Wed 30th Nov -0001 | Temperature | -2.00ºC |
| Lower Snow Depth | 0cm | Upper Snow Depth | 0cm |
| Weather Conditions | | Piste Conditions | Resort is closed for the season |
| Lifts Open | out of 25 | Last Report Update | Sun 25th Jun 2017 |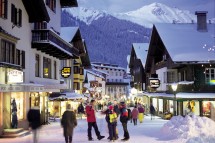 World championship skiing and world-class apres-ski
more about St Anton ›
| | | | |
| --- | --- | --- | --- |
| Last Snow | Wed 30th Nov -0001 | Temperature | -6.00ºC |
| Lower Snow Depth | 0cm | Upper Snow Depth | 0cm |
| Weather Conditions | | Piste Conditions | Resort is closed for the season |
| Lifts Open | out of 23 | Last Report Update | Sun 25th Jun 2017 |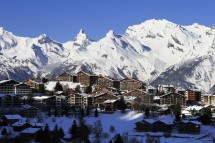 Luxury in the heart of the Four Valleys
more about Nendaz ›
| | | | |
| --- | --- | --- | --- |
| Last Snow | Thu 27th Apr 2017 | Temperature | -8.00ºC |
| Lower Snow Depth | 0cm | Upper Snow Depth | 190cm |
| Weather Conditions | Cloudy and snowy today | Piste Conditions | Best skiing on groomed runs, variable elsewhere |
| Lifts Open | 10 out of 89 | Last Report Update | Sun 25th Jun 2017 |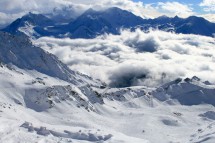 A true mix of international flare and village culture
more about Verbier ›
| | | | |
| --- | --- | --- | --- |
| Last Snow | Fri 28th Apr 2017 | Temperature | -8.00ºC |
| Lower Snow Depth | 30cm | Upper Snow Depth | 225cm |
| Weather Conditions | Cloudy and snowy again today | Piste Conditions | Today's fresh powder means fresh tracks! |
| Lifts Open | 10 out of 89 | Last Report Update | Sun 25th Jun 2017 |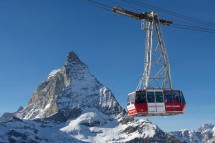 Brilliant food, snow sure and beautiful
more about Zermatt ›
| | | | |
| --- | --- | --- | --- |
| Last Snow | Fri 28th Apr 2017 | Temperature | -9.00ºC |
| Lower Snow Depth | 25cm | Upper Snow Depth | 181cm |
| Weather Conditions | Cloudy and snowy again today | Piste Conditions | Improving conditions thanks to the new snow |
| Lifts Open | 6 out of 54 | Last Report Update | Sun 25th Jun 2017 |
North America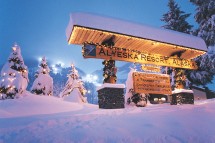 | | | | |
| --- | --- | --- | --- |
| Last Snow | Wed 30th Nov -0001 | Temperature | -2.00ºC |
| Lower Snow Depth | 0cm | Upper Snow Depth | 0cm |
| Weather Conditions | | Piste Conditions | Resort is closed for the season |
| Lifts Open | out of 7 | Last Report Update | Sun 25th Jun 2017 |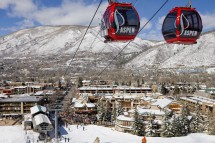 Buzzing Bars & Pristine Powder
more about Aspen ›
| | | | |
| --- | --- | --- | --- |
| Last Snow | Wed 30th Nov -0001 | Temperature | -5.00ºC |
| Lower Snow Depth | 0cm | Upper Snow Depth | 0cm |
| Weather Conditions | | Piste Conditions | Resort is closed for the season |
| Lifts Open | out of 40 | Last Report Update | Sun 25th Jun 2017 |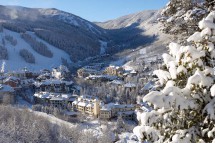 Snowsure Peaks and Effortlessy Chic
more about Beaver Creek ›
| | | | |
| --- | --- | --- | --- |
| Last Snow | Wed 30th Nov -0001 | Temperature | -5.00ºC |
| Lower Snow Depth | 0cm | Upper Snow Depth | 0cm |
| Weather Conditions | | Piste Conditions | Resort is closed for the season |
| Lifts Open | out of 24 | Last Report Update | Sun 25th Jun 2017 |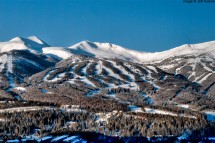 Enjoy the friendly and relaxed atmosphere
more about Breckenridge ›
| | | | |
| --- | --- | --- | --- |
| Last Snow | Wed 30th Nov -0001 | Temperature | -9.00ºC |
| Lower Snow Depth | 0cm | Upper Snow Depth | 0cm |
| Weather Conditions | | Piste Conditions | Resort is closed for the season |
| Lifts Open | out of 34 | Last Report Update | Sun 25th Jun 2017 |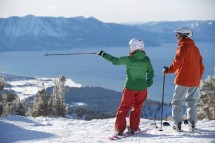 Heavenly by name, Heavenly by nature…!
more about Heavenly ›
| | | | |
| --- | --- | --- | --- |
| Last Snow | Wed 19th Apr 2017 | Temperature | -1.00ºC |
| Lower Snow Depth | 333cm | Upper Snow Depth | 333cm |
| Weather Conditions | Changeable weather today | Piste Conditions | Resort open for weekend skiing |
| Lifts Open | out of 28 | Last Report Update | Sun 25th Jun 2017 |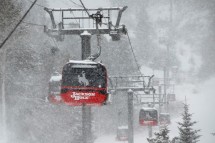 Thrills & Spills in the Wild West
more about Jackson Hole ›
| | | | |
| --- | --- | --- | --- |
| Last Snow | Wed 30th Nov -0001 | Temperature | -3.00ºC |
| Lower Snow Depth | 0cm | Upper Snow Depth | 0cm |
| Weather Conditions | | Piste Conditions | Resort is closed for the season |
| Lifts Open | out of 13 | Last Report Update | Sun 25th Jun 2017 |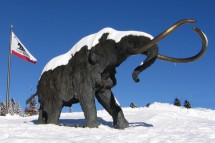 Volcanic scenery, mountains of snow
more about Mammoth ›
| | | | |
| --- | --- | --- | --- |
| Last Snow | Tue 18th Apr 2017 | Temperature | 2.00ºC |
| Lower Snow Depth | 457cm | Upper Snow Depth | 812cm |
| Weather Conditions | Partly cloudy, some sunny spells | Piste Conditions | The best conditions can be found on the upper slopes |
| Lifts Open | 11 out of 28 | Last Report Update | Sun 25th Jun 2017 |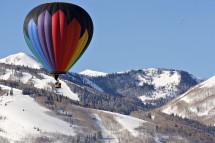 The Heart of the Ski Utah Experience
more about Park City ›
| | | | |
| --- | --- | --- | --- |
| Last Snow | Wed 30th Nov -0001 | Temperature | -5.00ºC |
| Lower Snow Depth | 0cm | Upper Snow Depth | 0cm |
| Weather Conditions | | Piste Conditions | Resort is closed for the season |
| Lifts Open | out of 41 | Last Report Update | Sun 25th Jun 2017 |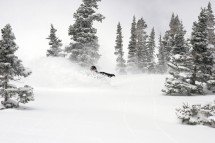 Imagine gliding down a mountain in waist-deep, fluffy, dry powder - that's Snowbird skiing
more about Snowbird ›
| | | | |
| --- | --- | --- | --- |
| Last Snow | Fri 28th Apr 2017 | Temperature | -7.00ºC |
| Lower Snow Depth | 381cm | Upper Snow Depth | 381cm |
| Weather Conditions | Changeable weather today | Piste Conditions | Powder day! |
| Lifts Open | 4 out of 11 | Last Report Update | Sun 25th Jun 2017 |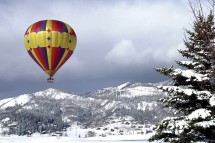 Champagne Powder above a Cowboy Town
more about Steamboat ›
| | | | |
| --- | --- | --- | --- |
| Last Snow | Wed 30th Nov -0001 | Temperature | -6.00ºC |
| Lower Snow Depth | 0cm | Upper Snow Depth | 0cm |
| Weather Conditions | | Piste Conditions | Resort is closed for the season |
| Lifts Open | out of 18 | Last Report Update | Sun 25th Jun 2017 |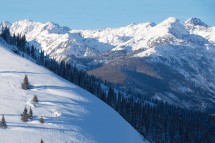 Glitzy Glamour & Pristine Powder
more about Vail ›
| | | | |
| --- | --- | --- | --- |
| Last Snow | Wed 30th Nov -0001 | Temperature | -6.00ºC |
| Lower Snow Depth | 0cm | Upper Snow Depth | 0cm |
| Weather Conditions | | Piste Conditions | Resort is closed for the season |
| Lifts Open | out of 31 | Last Report Update | Sun 25th Jun 2017 |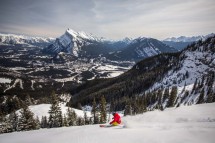 A Bustling Beauty Spot
more about Banff ›
| | | | |
| --- | --- | --- | --- |
| Last Snow | Wed 15th Apr 2015 | Temperature | 0.00ºC |
| Lower Snow Depth | 165cm | Upper Snow Depth | 170cm |
| Weather Conditions | A mixture of sun, cloud and snow showers | Piste Conditions | Great conditions for this time of year |
| Lifts Open | 18 out of 28 | Last Report Update | Mon 2nd Nov 2015 |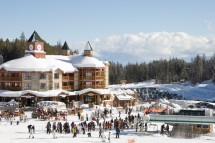 | | | | |
| --- | --- | --- | --- |
| Last Snow | Wed 30th Nov -0001 | Temperature | 3.00ºC |
| Lower Snow Depth | 0cm | Upper Snow Depth | 0cm |
| Weather Conditions | | Piste Conditions | Resort is closed for the season |
| Lifts Open | out of 5 | Last Report Update | Sun 25th Jun 2017 |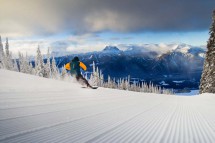 | | | | |
| --- | --- | --- | --- |
| Last Snow | Wed 30th Nov -0001 | Temperature | 1.00ºC |
| Lower Snow Depth | 0cm | Upper Snow Depth | 0cm |
| Weather Conditions | | Piste Conditions | Resort is closed for the season |
| Lifts Open | out of 4 | Last Report Update | Sun 25th Jun 2017 |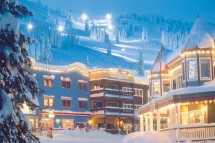 | | | | |
| --- | --- | --- | --- |
| Last Snow | Wed 30th Nov -0001 | Temperature | 2.00ºC |
| Lower Snow Depth | 0cm | Upper Snow Depth | 0cm |
| Weather Conditions | | Piste Conditions | Resort is closed for the season |
| Lifts Open | out of 11 | Last Report Update | Sun 25th Jun 2017 |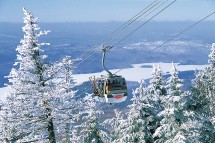 A village with gallic charm at the foot of a mountain with something for everyone
more about Tremblant ›
| | | | |
| --- | --- | --- | --- |
| Last Snow | Wed 30th Nov -0001 | Temperature | 11.00ºC |
| Lower Snow Depth | 0cm | Upper Snow Depth | 0cm |
| Weather Conditions | | Piste Conditions | Resort is closed for the season |
| Lifts Open | out of 14 | Last Report Update | Sun 25th Jun 2017 |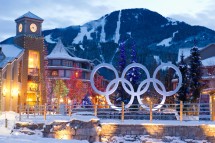 Two Mountains - Double the Fun
more about Whistler ›
| | | | |
| --- | --- | --- | --- |
| Last Snow | Wed 26th Apr 2017 | Temperature | 2.00ºC |
| Lower Snow Depth | 250cm | Upper Snow Depth | 250cm |
| Weather Conditions | Cloudy this morning, clearing later | Piste Conditions | Great conditions for this time of year |
| Lifts Open | 11 out of 35 | Last Report Update | Sun 25th Jun 2017 |
Asia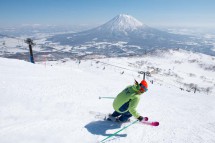 | | | | |
| --- | --- | --- | --- |
| Last Snow | Fri 31st Mar 2017 | Temperature | 6.00ºC |
| Lower Snow Depth | 10cm | Upper Snow Depth | 170cm |
| Weather Conditions | Light clouds dotting the sky | Piste Conditions | The best conditions can be found on the upper slopes |
| Lifts Open | 6 out of 25 | Last Report Update | Sun 25th Jun 2017 |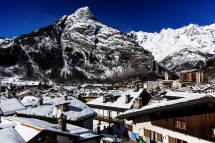 A refreshingly idyllic Italian mountain village with breathtaking views of Mont Blanc
more about Courmayeur ›
| | | | |
| --- | --- | --- | --- |
| Last Snow | Wed 30th Nov -0001 | Temperature | -4.00ºC |
| Lower Snow Depth | 0cm | Upper Snow Depth | 0cm |
| Weather Conditions | | Piste Conditions | Resort is closed for the season |
| Lifts Open | out of 20 | Last Report Update | Sun 25th Jun 2017 |