CURRENT SNOW CONDITIONS AND SNOW FORECASTS FOR ALL OUR SKI RESORTS AROUND THE WORLD
One of the most important factors in booking a ski holiday is guaranteed snow and fresh powder. We regularly update this page and have the latest snow reports directly on our website to help you find the best place to book your ski break this season.

Updated 30th March 2015
Where is the best snow fall in Europe (next 9 days)?

Where is the best snow fall in North America (next 9 days)?

Lech

259cm

Panorama
83cm
St Anton
243cm
Whistler
58cm
Engelberg
163cm
Banff/ Lake Louise/ Sunshine
44cm
Zermatt
150cm
Timberline
42cm
Solden
145cm
Big White
37cm

With the seasons end just a few weeks away for most resorts it looks as though there will be plenty of fresh snow falling over the next few days in the northern regions of the Alps, a perfect gift for the Easter holidays. The forecast is indicating that Wednesday 1st and Thursday 2nd April should bring the majority of the snow alongside and average mid-mountain temperature of around -7C. With this is mind the current cloudy skies are expected to remain throughout the week so it should keep all the fresh snow in perfect condition. The amount of predicted snowfall can fluctuate from day to day but early indications are saying as much as half a metre will drop on Wednesday and Thursday. It seems that it's safe to say that if you are skiing in the Northern Alps this week or over the Easter period then you're in for a treat.
We are currently seeing differing conditions in Canada, with the west and British Columbia reporting typical spring like conditions with heavier slopes higher up and slushy conditions down towards the resorts. Spring conditions dominated cross the USA resorts on Monday 30th March with bright skies and high temperatures softening the snow during the morning, providing some fantastic soft corn snow skiing in the afternoon. This week's forecast looks quite changeable for the west of North America, with bright spells followed by increasing clouds and the occasional drop of snow. The east should remain cloudy for most of the week but could also see light snow fall.

Book online or call our European sales team on 08444 930 430
If you just can't get snow off your brain, be sure to check out our best offers for the 14/15 season here
Europe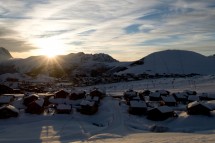 A skiers secret paradise waiting to be discovered
more about Alpe D'Huez ›
| | | | |
| --- | --- | --- | --- |
| Last Snow | Mon 30th Mar 2015 | Temperature | 0.00ºC |
| Lower Snow Depth | 90cm | Upper Snow Depth | 190cm |
| Weather Conditions | Heavy snow just keeps on falling | Piste Conditions | Fresh snow providing some great skiing |
| Lifts Open | 36 out of 49 | Last Report Update | Mon 30th Mar 2015 |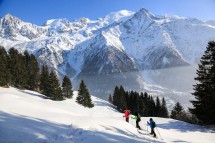 Steeped in winter sports history and true bucket-list resort
more about Chamonix ›
| | | | |
| --- | --- | --- | --- |
| Last Snow | Mon 30th Mar 2015 | Temperature | -2.00ºC |
| Lower Snow Depth | 0cm | Upper Snow Depth | 222cm |
| Weather Conditions | Cloudy and snowy today | Piste Conditions | Great skiing thanks to the recent snowfalls |
| Lifts Open | 38 out of 68 | Last Report Update | Mon 30th Mar 2015 |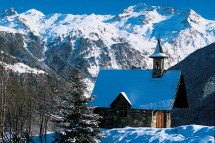 The chic resort of the Trois Vallees
more about Courchevel ›
| | | | |
| --- | --- | --- | --- |
| Last Snow | Fri 27th Mar 2015 | Temperature | 0.00ºC |
| Lower Snow Depth | 79cm | Upper Snow Depth | 146cm |
| Weather Conditions | Cloudy and snowy today | Piste Conditions | Good skiing on well groomed pistes |
| Lifts Open | 40 out of 53 | Last Report Update | Mon 30th Mar 2015 |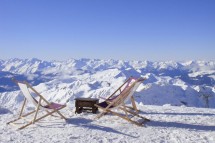 Slopes for all and unspoilt off piste
more about La Plagne ›
| | | | |
| --- | --- | --- | --- |
| Last Snow | Mon 30th Mar 2015 | Temperature | -2.00ºC |
| Lower Snow Depth | 10cm | Upper Snow Depth | 190cm |
| Weather Conditions | Cloudy and snowy today | Piste Conditions | Great skiing thanks to the recent snowfalls |
| Lifts Open | 83 out of 97 | Last Report Update | Mon 30th Mar 2015 |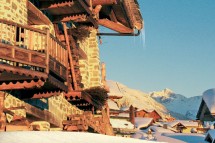 Sunny, high altitude resort with great views over the Valley
more about La Rosiere ›
| | | | |
| --- | --- | --- | --- |
| Last Snow | Mon 30th Mar 2015 | Temperature | -1.00ºC |
| Lower Snow Depth | 110cm | Upper Snow Depth | 210cm |
| Weather Conditions | Cloudy and snowy today | Piste Conditions | Loads of new snow. Fantastic skiing |
| Lifts Open | 15 out of 19 | Last Report Update | Mon 30th Mar 2015 |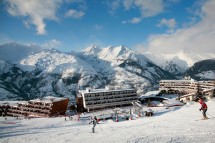 The definition of skiing convenience
more about Les Arcs ›
| | | | |
| --- | --- | --- | --- |
| Last Snow | Mon 30th Mar 2015 | Temperature | -2.00ºC |
| Lower Snow Depth | 69cm | Upper Snow Depth | 185cm |
| Weather Conditions | Cloudy and snowy today | Piste Conditions | Great skiing thanks to the recent snowfalls |
| Lifts Open | 40 out of 54 | Last Report Update | Mon 30th Mar 2015 |
Double the pleasure with guaranteed snow and outstanding apres ski
more about Les Deux Alpes ›
| | | | |
| --- | --- | --- | --- |
| Last Snow | Sun 29th Mar 2015 | Temperature | -3.00ºC |
| Lower Snow Depth | 40cm | Upper Snow Depth | 210cm |
| Weather Conditions | Cloudy today, snow possible | Piste Conditions | Great skiing thanks to the recent snowfalls |
| Lifts Open | 29 out of 48 | Last Report Update | Mon 30th Mar 2015 |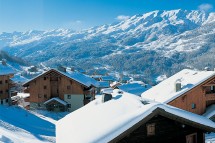 The picturesque heart of the Trois Vallées
more about Meribel ›
| | | | |
| --- | --- | --- | --- |
| Last Snow | Mon 30th Mar 2015 | Temperature | -1.00ºC |
| Lower Snow Depth | 44cm | Upper Snow Depth | 165cm |
| Weather Conditions | Cloudy and snowy today | Piste Conditions | Great skiing thanks to the recent snowfalls |
| Lifts Open | 36 out of 41 | Last Report Update | Mon 30th Mar 2015 |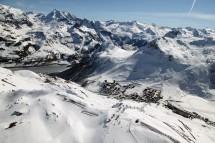 Supremely convenient access to snow sure slopes
more about Tignes ›
| | | | |
| --- | --- | --- | --- |
| Last Snow | Mon 30th Mar 2015 | Temperature | -3.00ºC |
| Lower Snow Depth | 115cm | Upper Snow Depth | 185cm |
| Weather Conditions | Cloudy and snowy today | Piste Conditions | Loads of new snow. Fantastic skiing |
| Lifts Open | 31 out of 79 | Last Report Update | Mon 30th Mar 2015 |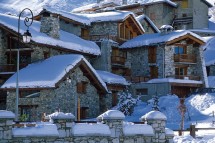 World class in all aspects
more about Val d'Isere ›
| | | | |
| --- | --- | --- | --- |
| Last Snow | Mon 30th Mar 2015 | Temperature | -4.00ºC |
| Lower Snow Depth | 115cm | Upper Snow Depth | 185cm |
| Weather Conditions | Cloudy and snowy today | Piste Conditions | Loads of new snow. Fantastic skiing |
| Lifts Open | 39 out of 42 | Last Report Update | Mon 30th Mar 2015 |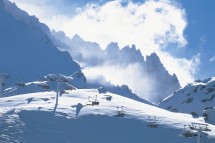 Stunning scenery and guaranteed snow in Europe's highest resort
more about Val Thorens ›
| | | | |
| --- | --- | --- | --- |
| Last Snow | Mon 30th Mar 2015 | Temperature | -4.00ºC |
| Lower Snow Depth | 145cm | Upper Snow Depth | 240cm |
| Weather Conditions | Cloudy and snowy today | Piste Conditions | Loads of new snow. Fantastic skiing |
| Lifts Open | 21 out of 31 | Last Report Update | Mon 30th Mar 2015 |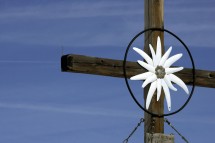 Lively après ski, superb skiing and an exceptional snow park.
more about Mayrhofen ›
| | | | |
| --- | --- | --- | --- |
| Last Snow | Sun 29th Mar 2015 | Temperature | 2.00ºC |
| Lower Snow Depth | 0cm | Upper Snow Depth | 60cm |
| Weather Conditions | Cloudy today, snow possible | Piste Conditions | Very good piste conditions, best at top |
| Lifts Open | 24 out of 25 | Last Report Update | Mon 30th Mar 2015 |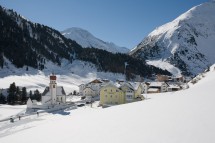 | | | | |
| --- | --- | --- | --- |
| Last Snow | Mon 30th Mar 2015 | Temperature | -2.00ºC |
| Lower Snow Depth | 5cm | Upper Snow Depth | 350cm |
| Weather Conditions | Snowing up high, raining below | Piste Conditions | Today's fresh powder means fresh tracks! |
| Lifts Open | 22 out of 33 | Last Report Update | Mon 30th Mar 2015 |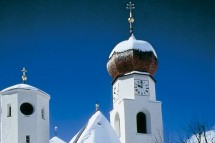 World championship skiing and world-class apres-ski
more about St Anton ›
| | | | |
| --- | --- | --- | --- |
| Last Snow | Mon 30th Mar 2015 | Temperature | -2.00ºC |
| Lower Snow Depth | 40cm | Upper Snow Depth | 245cm |
| Weather Conditions | Snowing up high, raining below | Piste Conditions | Fresh snow on upper slopes |
| Lifts Open | 67 out of 97 | Last Report Update | Mon 30th Mar 2015 |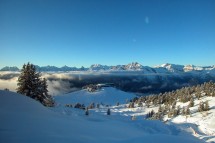 Luxury in the heart of the Four Valleys
more about Nendaz ›
| | | | |
| --- | --- | --- | --- |
| Last Snow | Sun 29th Mar 2015 | Temperature | -2.00ºC |
| Lower Snow Depth | 10cm | Upper Snow Depth | 215cm |
| Weather Conditions | Cloudy today, rain/snow possible | Piste Conditions | The best conditions can be found on the upper slopes |
| Lifts Open | 54 out of 82 | Last Report Update | Mon 30th Mar 2015 |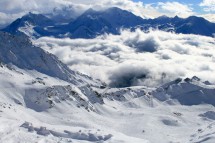 A true mix of international flare and village culture
more about Verbier ›
| | | | |
| --- | --- | --- | --- |
| Last Snow | Sat 28th Mar 2015 | Temperature | -2.00ºC |
| Lower Snow Depth | 0cm | Upper Snow Depth | 210cm |
| Weather Conditions | Cloudy today, snow possible | Piste Conditions | Good skiing on well groomed pistes |
| Lifts Open | 50 out of 82 | Last Report Update | Mon 30th Mar 2015 |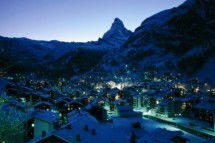 Brilliant food, snow sure and beautiful
more about Zermatt ›
| | | | |
| --- | --- | --- | --- |
| Last Snow | Sun 29th Mar 2015 | Temperature | -4.00ºC |
| Lower Snow Depth | 2cm | Upper Snow Depth | 275cm |
| Weather Conditions | Cloudy today, rain/snow possible | Piste Conditions | Very good piste conditions, best at top |
| Lifts Open | 11 out of 54 | Last Report Update | Mon 30th Mar 2015 |
North America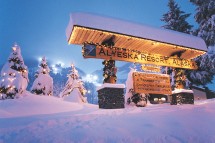 | | | | |
| --- | --- | --- | --- |
| Last Snow | Sun 29th Mar 2015 | Temperature | -1.00ºC |
| Lower Snow Depth | 231cm | Upper Snow Depth | 231cm |
| Weather Conditions | Snowing up high, raining below | Piste Conditions | Fresh snow on upper slopes |
| Lifts Open | 7 out of 8 | Last Report Update | Mon 30th Mar 2015 |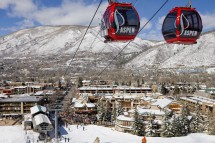 Buzzing Bars & Pristine Powder
more about Aspen ›
| | | | |
| --- | --- | --- | --- |
| Last Snow | Thu 26th Mar 2015 | Temperature | 7.00ºC |
| Lower Snow Depth | 89cm | Upper Snow Depth | 180cm |
| Weather Conditions | Changeable weather today | Piste Conditions | Very good piste conditions, best at top |
| Lifts Open | 36 out of 40 | Last Report Update | Mon 30th Mar 2015 |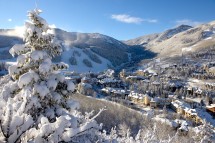 Snowsure Peaks and Effortlessy Chic
more about Beaver Creek ›
| | | | |
| --- | --- | --- | --- |
| Last Snow | Thu 26th Mar 2015 | Temperature | 7.00ºC |
| Lower Snow Depth | 127cm | Upper Snow Depth | 127cm |
| Weather Conditions | Another glorious day | Piste Conditions | Very good piste conditions, best at top |
| Lifts Open | 24 out of 24 | Last Report Update | Mon 30th Mar 2015 |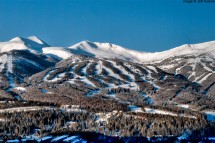 Enjoy the friendly and relaxed atmosphere
more about Breckenridge ›
| | | | |
| --- | --- | --- | --- |
| Last Snow | Sat 28th Mar 2015 | Temperature | 2.00ºC |
| Lower Snow Depth | 173cm | Upper Snow Depth | 173cm |
| Weather Conditions | Lovely weather, perfect ski day | Piste Conditions | Good skiing/boarding throughout the area |
| Lifts Open | 34 out of 34 | Last Report Update | Mon 30th Mar 2015 |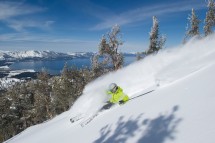 Heavenly by name, Heavenly by nature…!
more about Heavenly ›
| | | | |
| --- | --- | --- | --- |
| Last Snow | Mon 23rd Mar 2015 | Temperature | 11.00ºC |
| Lower Snow Depth | 99cm | Upper Snow Depth | 99cm |
| Weather Conditions | Another glorious day | Piste Conditions | Spring conditions across the resort |
| Lifts Open | 18 out of 28 | Last Report Update | Mon 30th Mar 2015 |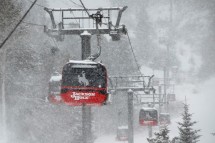 Thrills & Spills in the Wild West
more about Jackson Hole ›
| | | | |
| --- | --- | --- | --- |
| Last Snow | Wed 25th Mar 2015 | Temperature | 5.00ºC |
| Lower Snow Depth | 160cm | Upper Snow Depth | 201cm |
| Weather Conditions | Lovely weather, perfect ski day | Piste Conditions | Typical spring snow, firm in the morning, slushy in the afternoon |
| Lifts Open | 12 out of 12 | Last Report Update | Mon 30th Mar 2015 |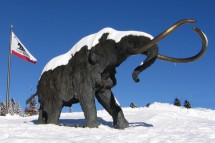 Volcanic scenery, mountains of snow
more about Mammoth ›
| | | | |
| --- | --- | --- | --- |
| Last Snow | Mon 23rd Mar 2015 | Temperature | 8.00ºC |
| Lower Snow Depth | 36cm | Upper Snow Depth | 152cm |
| Weather Conditions | Another glorious day | Piste Conditions | Spring weather taking its toll on the snow |
| Lifts Open | 18 out of 28 | Last Report Update | Mon 30th Mar 2015 |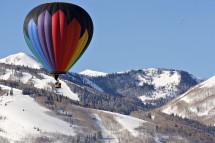 The Heart of the Ski Utah Experience
more about Park City ›
| | | | |
| --- | --- | --- | --- |
| Last Snow | Wed 25th Mar 2015 | Temperature | 9.00ºC |
| Lower Snow Depth | 130cm | Upper Snow Depth | 130cm |
| Weather Conditions | Another glorious day | Piste Conditions | Spring conditions across the resort |
| Lifts Open | 12 out of 16 | Last Report Update | Mon 30th Mar 2015 |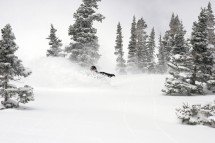 Imagine gliding down a mountain in waist-deep, fluffy, dry powder - that's Snowbird skiing
more about Snowbird ›
| | | | |
| --- | --- | --- | --- |
| Last Snow | Wed 25th Mar 2015 | Temperature | 7.00ºC |
| Lower Snow Depth | 185cm | Upper Snow Depth | 185cm |
| Weather Conditions | Another glorious day | Piste Conditions | Spring conditions across the resort |
| Lifts Open | 10 out of 11 | Last Report Update | Mon 30th Mar 2015 |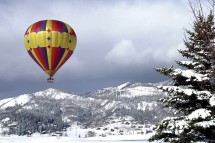 Champagne Powder above a Cowboy Town
more about Steamboat ›
| | | | |
| --- | --- | --- | --- |
| Last Snow | Thu 26th Mar 2015 | Temperature | 7.00ºC |
| Lower Snow Depth | 114cm | Upper Snow Depth | 114cm |
| Weather Conditions | Another glorious day | Piste Conditions | Spring conditions across the resort |
| Lifts Open | 14 out of 18 | Last Report Update | Mon 30th Mar 2015 |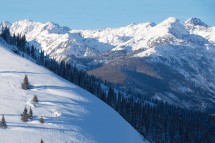 Glitzy Glamour & Pristine Powder
more about Vail ›
| | | | |
| --- | --- | --- | --- |
| Last Snow | Thu 26th Mar 2015 | Temperature | 6.00ºC |
| Lower Snow Depth | 122cm | Upper Snow Depth | 122cm |
| Weather Conditions | Another glorious day | Piste Conditions | Spring conditions across the resort |
| Lifts Open | 31 out of 31 | Last Report Update | Mon 30th Mar 2015 |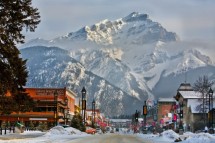 A Bustling Beauty Spot
more about Banff ›
| | | | |
| --- | --- | --- | --- |
| Last Snow | Sun 29th Mar 2015 | Temperature | 1.00ºC |
| Lower Snow Depth | 160cm | Upper Snow Depth | 160cm |
| Weather Conditions | Cloudy today, snow possible | Piste Conditions | Very good piste conditions, best at top |
| Lifts Open | 28 out of 28 | Last Report Update | Mon 30th Mar 2015 |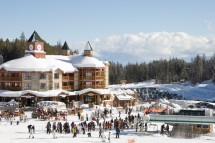 | | | | |
| --- | --- | --- | --- |
| Last Snow | Wed 25th Mar 2015 | Temperature | 7.00ºC |
| Lower Snow Depth | 93cm | Upper Snow Depth | 93cm |
| Weather Conditions | Partly cloudy, some sunny spells | Piste Conditions | Spring weather taking its toll on the snow |
| Lifts Open | 4 out of 5 | Last Report Update | Mon 30th Mar 2015 |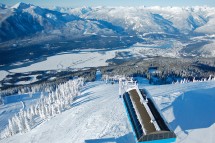 | | | | |
| --- | --- | --- | --- |
| Last Snow | Sat 28th Mar 2015 | Temperature | 8.00ºC |
| Lower Snow Depth | 227cm | Upper Snow Depth | 227cm |
| Weather Conditions | Changeable weather today | Piste Conditions | Spring weather taking its toll on the snow |
| Lifts Open | 4 out of 4 | Last Report Update | Mon 30th Mar 2015 |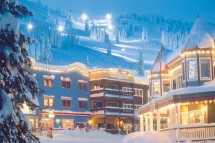 | | | | |
| --- | --- | --- | --- |
| Last Snow | Thu 26th Mar 2015 | Temperature | 8.00ºC |
| Lower Snow Depth | 109cm | Upper Snow Depth | 198cm |
| Weather Conditions | Partly cloudy, some sunny spells | Piste Conditions | Spring weather taking its toll on the snow |
| Lifts Open | 11 out of 12 | Last Report Update | Mon 30th Mar 2015 |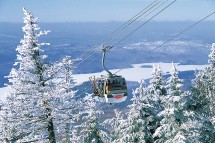 A village with gallic charm at the foot of a mountain with something for everyone
more about Tremblant ›
| | | | |
| --- | --- | --- | --- |
| Last Snow | Sat 28th Mar 2015 | Temperature | -1.00ºC |
| Lower Snow Depth | 110cm | Upper Snow Depth | 190cm |
| Weather Conditions | Snowing lightly, refreshing pistes | Piste Conditions | Very good piste conditions, best at top |
| Lifts Open | 8 out of 14 | Last Report Update | Mon 30th Mar 2015 |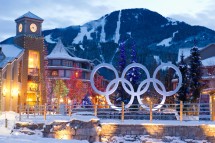 Two Mountains - Double the Fun
more about Whistler ›
| | | | |
| --- | --- | --- | --- |
| Last Snow | Sun 29th Mar 2015 | Temperature | 2.00ºC |
| Lower Snow Depth | 177cm | Upper Snow Depth | 177cm |
| Weather Conditions | Partly cloudy, some sunny spells | Piste Conditions | Improving conditions thanks to the new snow |
| Lifts Open | 12 out of 26 | Last Report Update | Mon 30th Mar 2015 |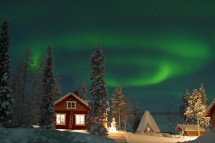 | | | | |
| --- | --- | --- | --- |
| Last Snow | Tue 3rd Mar 2015 | Temperature | 0.00ºC |
| Lower Snow Depth | 80cm | Upper Snow Depth | 80cm |
| Weather Conditions | Cloudy today, snow possible | Piste Conditions | Good skiing on well groomed pistes |
| Lifts Open | 27 out of 27 | Last Report Update | Mon 30th Mar 2015 |
Asia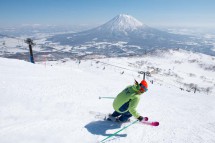 | | | | |
| --- | --- | --- | --- |
| Last Snow | Wed 25th Mar 2015 | Temperature | 6.00ºC |
| Lower Snow Depth | 100cm | Upper Snow Depth | 405cm |
| Weather Conditions | Clear blue skies, most lifts are open | Piste Conditions | Great skiing thanks to the recent snowfalls |
| Lifts Open | 20 out of 25 | Last Report Update | Mon 30th Mar 2015 |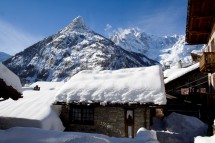 A refreshingly idyllic Italian mountain village with breathtaking views of Mont Blanc
more about Courmayeur ›
| | | | |
| --- | --- | --- | --- |
| Last Snow | Mon 30th Mar 2015 | Temperature | 1.00ºC |
| Lower Snow Depth | 30cm | Upper Snow Depth | 150cm |
| Weather Conditions | Cloudy and snowy today | Piste Conditions | Improving conditions thanks to the new snow |
| Lifts Open | 11 out of 20 | Last Report Update | Mon 30th Mar 2015 |