CURRENT SNOW CONDITIONS AND SNOW FORECASTS FOR ALL OUR SKI RESORTS AROUND THE WORLD
One of the most important factors in booking a ski holiday is guaranteed snow and fresh powder. We regularly update this page and have the latest snow reports directly on our website to help you find the best place to book your ski break this season.

Updated 2nd March 2015
Where is the best snow fall in Europe (next 9 days)?

Where is the best snow fall in North America (next 9 days)?

Lech

80cm

Snowbird
34cm
St Anton
72cm
Canyons
31cm
Solden
62cm
Park City
31cm
Crans Montana
45cm
Telluride
28cm
Courmayeur
44cm
Tremblant
28cm


The heavy snow falling across the Alps on Monday is set to slowly taper off during the night into Tuesday, especially in France and western Switzerland. But lighter snow is set to fall for much of the week, potentially adding a further 20-30cm to what was falling on Monday, including in the south towards Italy. Be careful if heading off piste in the coming days as the avalanche danger has hit Level 4 in places and is at Level 3 elsewhere.
Monday's light snow across western Canada is expected to peter out overnight, leaving a gloriously sunny week of weather.
The snow currently falling across Colorado and Utah is forecast to continue until Tuesday, once the snow stops, sunshine and gradually increasing temperatures are expected so some great skiing is likely to be had across this region in the coming week. Recent snowfall in California is also set to stop, but this time by Tuesday, to be replaced by sunny skies. The story again could not be more different over on the east coast, with yet more bitterly cold and snowy weather forecast for the coming week. Another 10-15cm of new snow can be expected in the US states, with up to 20cm possible across the border in Canada. Sunshine unfortunately will be at a premium, but thanks to the new snow and the cold temperatures, the snow conditions are set to more than make up for this!
Book online or call our European sales team on 08444 930 430
If you just can't get snow off your brain, be sure to check out our best offers for the 14/15 season here
Europe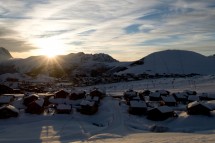 A skiers secret paradise waiting to be discovered
more about Alpe D'Huez ›
| | | | |
| --- | --- | --- | --- |
| Last Snow | Sun 1st Mar 2015 | Temperature | -4.00ºC |
| Lower Snow Depth | 115cm | Upper Snow Depth | 200cm |
| Weather Conditions | Lift operation affected by strong winds | Piste Conditions | Fresh snow on upper slopes |
| Lifts Open | 35 out of 49 | Last Report Update | Mon 2nd Mar 2015 |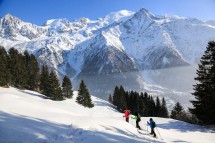 Steeped in winter sports history and true bucket-list resort
more about Chamonix ›
| | | | |
| --- | --- | --- | --- |
| Last Snow | Mon 2nd Mar 2015 | Temperature | -6.00ºC |
| Lower Snow Depth | 20cm | Upper Snow Depth | 220cm |
| Weather Conditions | Lift operation affected by strong winds | Piste Conditions | Fresh snow on upper slopes |
| Lifts Open | 34 out of 68 | Last Report Update | Mon 2nd Mar 2015 |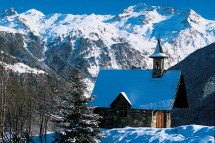 The chic resort of the Trois Vallees
more about Courchevel ›
| | | | |
| --- | --- | --- | --- |
| Last Snow | Mon 2nd Mar 2015 | Temperature | -3.00ºC |
| Lower Snow Depth | 100cm | Upper Snow Depth | 155cm |
| Weather Conditions | Cloudy and snowy today | Piste Conditions | Fresh snow on upper slopes |
| Lifts Open | 34 out of 53 | Last Report Update | Mon 2nd Mar 2015 |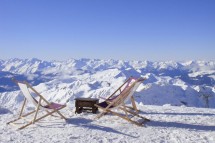 Slopes for all and unspoilt off piste
more about La Plagne ›
| | | | |
| --- | --- | --- | --- |
| Last Snow | Mon 2nd Mar 2015 | Temperature | -5.00ºC |
| Lower Snow Depth | 35cm | Upper Snow Depth | 165cm |
| Weather Conditions | Snowing up high, raining below | Piste Conditions | Fresh snow on upper slopes |
| Lifts Open | 88 out of 97 | Last Report Update | Mon 2nd Mar 2015 |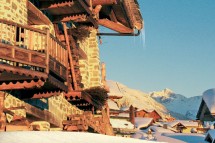 Sunny, high altitude resort with great views over the Valley
more about La Rosiere ›
| | | | |
| --- | --- | --- | --- |
| Last Snow | Sun 1st Mar 2015 | Temperature | -5.00ºC |
| Lower Snow Depth | 110cm | Upper Snow Depth | 160cm |
| Weather Conditions | Lift operation affected by strong winds | Piste Conditions | Fresh snow on upper slopes |
| Lifts Open | 10 out of 19 | Last Report Update | Mon 2nd Mar 2015 |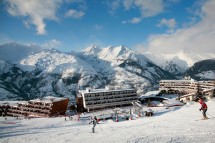 The definition of skiing convenience
more about Les Arcs ›
| | | | |
| --- | --- | --- | --- |
| Last Snow | Mon 2nd Mar 2015 | Temperature | -6.00ºC |
| Lower Snow Depth | 93cm | Upper Snow Depth | 160cm |
| Weather Conditions | Lift operation affected by strong winds | Piste Conditions | Fresh snow on upper slopes |
| Lifts Open | 30 out of 54 | Last Report Update | Mon 2nd Mar 2015 |
Double the pleasure with guaranteed snow and outstanding apres ski
more about Les Deux Alpes ›
| | | | |
| --- | --- | --- | --- |
| Last Snow | Mon 2nd Mar 2015 | Temperature | -7.00ºC |
| Lower Snow Depth | 60cm | Upper Snow Depth | 210cm |
| Weather Conditions | Snowing up high, raining below | Piste Conditions | Fresh snow on upper slopes |
| Lifts Open | 38 out of 48 | Last Report Update | Mon 2nd Mar 2015 |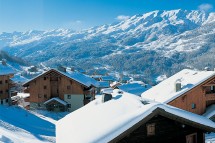 The picturesque heart of the Trois Vallées
more about Meribel ›
| | | | |
| --- | --- | --- | --- |
| Last Snow | Sun 1st Mar 2015 | Temperature | -4.00ºC |
| Lower Snow Depth | 100cm | Upper Snow Depth | 150cm |
| Weather Conditions | Snowing lightly, refreshing pistes | Piste Conditions | Fresh snow providing some great skiing |
| Lifts Open | 30 out of 41 | Last Report Update | Mon 2nd Mar 2015 |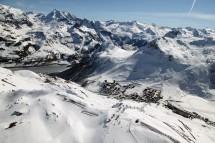 Supremely convenient access to snow sure slopes
more about Tignes ›
| | | | |
| --- | --- | --- | --- |
| Last Snow | Mon 2nd Mar 2015 | Temperature | -7.00ºC |
| Lower Snow Depth | 105cm | Upper Snow Depth | 175cm |
| Weather Conditions | Blizzard conditions | Piste Conditions | Limited skiing due to high winds |
| Lifts Open | 36 out of 79 | Last Report Update | Mon 2nd Mar 2015 |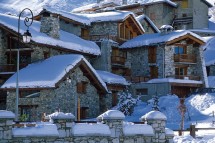 World class in all aspects
more about Val d'Isere ›
| | | | |
| --- | --- | --- | --- |
| Last Snow | Mon 2nd Mar 2015 | Temperature | -8.00ºC |
| Lower Snow Depth | 95cm | Upper Snow Depth | 155cm |
| Weather Conditions | Lift operation affected by strong winds | Piste Conditions | Limited skiing due to high winds |
| Lifts Open | 5 out of 42 | Last Report Update | Mon 2nd Mar 2015 |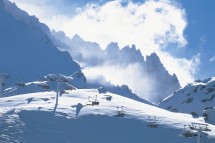 Stunning scenery and guaranteed snow in Europe's highest resort
more about Val Thorens ›
| | | | |
| --- | --- | --- | --- |
| Last Snow | Sun 1st Mar 2015 | Temperature | -8.00ºC |
| Lower Snow Depth | 130cm | Upper Snow Depth | 210cm |
| Weather Conditions | Cloudy and snowy today | Piste Conditions | Great skiing thanks to the recent snowfalls |
| Lifts Open | 17 out of 31 | Last Report Update | Mon 2nd Mar 2015 |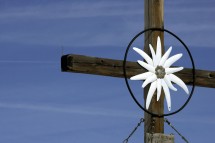 Lively après ski, superb skiing and an exceptional snow park.
more about Mayrhofen ›
| | | | |
| --- | --- | --- | --- |
| Last Snow | Mon 2nd Mar 2015 | Temperature | 0.00ºC |
| Lower Snow Depth | 0cm | Upper Snow Depth | 85cm |
| Weather Conditions | Snowing up high, raining below | Piste Conditions | Great skiing thanks to the recent snowfalls |
| Lifts Open | 25 out of 25 | Last Report Update | Mon 2nd Mar 2015 |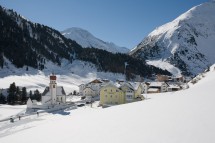 | | | | |
| --- | --- | --- | --- |
| Last Snow | Sun 1st Mar 2015 | Temperature | -5.00ºC |
| Lower Snow Depth | 5cm | Upper Snow Depth | 320cm |
| Weather Conditions | Lift operation affected by strong winds | Piste Conditions | Great skiing thanks to the recent snowfalls |
| Lifts Open | 20 out of 33 | Last Report Update | Mon 2nd Mar 2015 |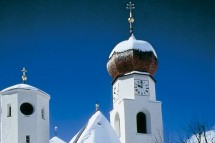 World championship skiing and world-class apres-ski
more about St Anton ›
| | | | |
| --- | --- | --- | --- |
| Last Snow | Sun 1st Mar 2015 | Temperature | -5.00ºC |
| Lower Snow Depth | 50cm | Upper Snow Depth | 235cm |
| Weather Conditions | Snowing lightly, refreshing pistes | Piste Conditions | Fresh snow providing some great skiing |
| Lifts Open | 79 out of 97 | Last Report Update | Mon 2nd Mar 2015 |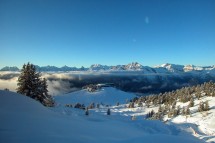 Luxury in the heart of the Four Valleys
more about Nendaz ›
| | | | |
| --- | --- | --- | --- |
| Last Snow | Mon 2nd Mar 2015 | Temperature | -6.00ºC |
| Lower Snow Depth | 30cm | Upper Snow Depth | 200cm |
| Weather Conditions | Cloudy and snowy today | Piste Conditions | Fresh snow on upper slopes |
| Lifts Open | 48 out of 82 | Last Report Update | Mon 2nd Mar 2015 |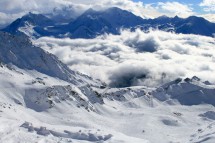 A true mix of international flare and village culture
more about Verbier ›
| | | | |
| --- | --- | --- | --- |
| Last Snow | Mon 2nd Mar 2015 | Temperature | -6.00ºC |
| Lower Snow Depth | 44cm | Upper Snow Depth | 200cm |
| Weather Conditions | Cloudy and snowy today | Piste Conditions | Fresh snow on upper slopes |
| Lifts Open | 48 out of 82 | Last Report Update | Mon 2nd Mar 2015 |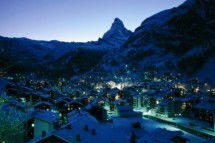 Brilliant food, snow sure and beautiful
more about Zermatt ›
| | | | |
| --- | --- | --- | --- |
| Last Snow | Mon 2nd Mar 2015 | Temperature | -9.00ºC |
| Lower Snow Depth | 20cm | Upper Snow Depth | 270cm |
| Weather Conditions | Cloudy and snowy today | Piste Conditions | Limited skiing due to high winds |
| Lifts Open | 16 out of 54 | Last Report Update | Mon 2nd Mar 2015 |
North America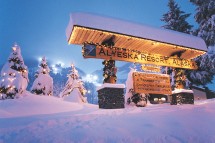 | | | | |
| --- | --- | --- | --- |
| Last Snow | Wed 25th Feb 2015 | Temperature | -1.00ºC |
| Lower Snow Depth | 173cm | Upper Snow Depth | 173cm |
| Weather Conditions | Partly cloudy, some sunny spells | Piste Conditions | Good skiing on well groomed pistes |
| Lifts Open | 6 out of 8 | Last Report Update | Mon 2nd Mar 2015 |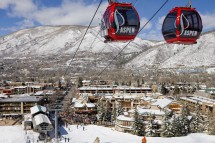 Buzzing Bars & Pristine Powder
more about Aspen ›
| | | | |
| --- | --- | --- | --- |
| Last Snow | Mon 2nd Mar 2015 | Temperature | 1.00ºC |
| Lower Snow Depth | 201cm | Upper Snow Depth | 201cm |
| Weather Conditions | Cloudy and snowy again today | Piste Conditions | Loads of new snow. Fantastic skiing |
| Lifts Open | 35 out of 40 | Last Report Update | Mon 2nd Mar 2015 |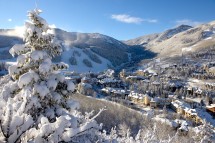 Snowsure Peaks and Effortlessy Chic
more about Beaver Creek ›
| | | | |
| --- | --- | --- | --- |
| Last Snow | Mon 2nd Mar 2015 | Temperature | 1.00ºC |
| Lower Snow Depth | 145cm | Upper Snow Depth | 145cm |
| Weather Conditions | Cloudy and snowy again today | Piste Conditions | Loads of new snow. Fantastic skiing |
| Lifts Open | 24 out of 24 | Last Report Update | Mon 2nd Mar 2015 |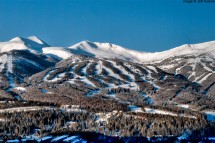 Enjoy the friendly and relaxed atmosphere
more about Breckenridge ›
| | | | |
| --- | --- | --- | --- |
| Last Snow | Mon 2nd Mar 2015 | Temperature | -2.00ºC |
| Lower Snow Depth | 190cm | Upper Snow Depth | 190cm |
| Weather Conditions | Cloudy and snowy again today | Piste Conditions | Loads of new snow. Fantastic skiing |
| Lifts Open | 32 out of 34 | Last Report Update | Mon 2nd Mar 2015 |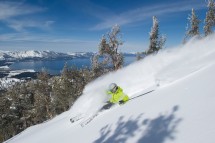 Heavenly by name, Heavenly by nature…!
more about Heavenly ›
| | | | |
| --- | --- | --- | --- |
| Last Snow | Sun 1st Mar 2015 | Temperature | -5.00ºC |
| Lower Snow Depth | 99cm | Upper Snow Depth | 99cm |
| Weather Conditions | A mixture of sun, cloud and snow showers | Piste Conditions | Improving conditions thanks to the new snow |
| Lifts Open | 19 out of 28 | Last Report Update | Mon 2nd Mar 2015 |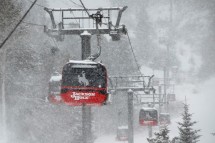 Thrills & Spills in the Wild West
more about Jackson Hole ›
| | | | |
| --- | --- | --- | --- |
| Last Snow | Sat 28th Feb 2015 | Temperature | -5.00ºC |
| Lower Snow Depth | 193cm | Upper Snow Depth | 224cm |
| Weather Conditions | A mixture of sun, cloud and snow showers | Piste Conditions | Great skiing thanks to the recent snowfalls |
| Lifts Open | 12 out of 12 | Last Report Update | Mon 2nd Mar 2015 |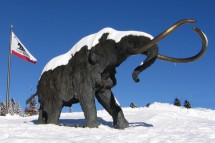 Volcanic scenery, mountains of snow
more about Mammoth ›
| | | | |
| --- | --- | --- | --- |
| Last Snow | Sat 28th Feb 2015 | Temperature | -7.00ºC |
| Lower Snow Depth | 71cm | Upper Snow Depth | 107cm |
| Weather Conditions | Snowing lightly, refreshing pistes | Piste Conditions | Improving conditions thanks to the new snow |
| Lifts Open | 22 out of 28 | Last Report Update | Mon 2nd Mar 2015 |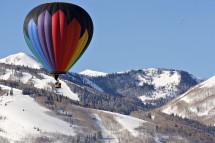 The Heart of the Ski Utah Experience
more about Park City ›
| | | | |
| --- | --- | --- | --- |
| Last Snow | Mon 2nd Mar 2015 | Temperature | -3.00ºC |
| Lower Snow Depth | 150cm | Upper Snow Depth | 150cm |
| Weather Conditions | Cloudy and snowy again today | Piste Conditions | Loads of new snow. Fantastic skiing |
| Lifts Open | 16 out of 16 | Last Report Update | Mon 2nd Mar 2015 |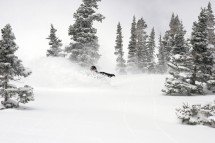 Imagine gliding down a mountain in waist-deep, fluffy, dry powder - that's Snowbird skiing
more about Snowbird ›
| | | | |
| --- | --- | --- | --- |
| Last Snow | Mon 2nd Mar 2015 | Temperature | -5.00ºC |
| Lower Snow Depth | 193cm | Upper Snow Depth | 193cm |
| Weather Conditions | Cloudy and snowy again today | Piste Conditions | Fresh snow providing some great skiing |
| Lifts Open | 10 out of 11 | Last Report Update | Mon 2nd Mar 2015 |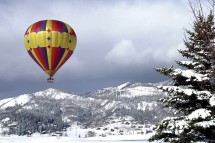 Champagne Powder above a Cowboy Town
more about Steamboat ›
| | | | |
| --- | --- | --- | --- |
| Last Snow | Mon 2nd Mar 2015 | Temperature | 2.00ºC |
| Lower Snow Depth | 152cm | Upper Snow Depth | 152cm |
| Weather Conditions | Cloudy and snowy today | Piste Conditions | Loads of new snow. Fantastic skiing |
| Lifts Open | 16 out of 18 | Last Report Update | Mon 2nd Mar 2015 |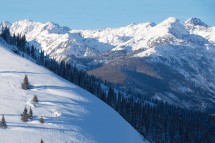 Glitzy Glamour & Pristine Powder
more about Vail ›
| | | | |
| --- | --- | --- | --- |
| Last Snow | Mon 2nd Mar 2015 | Temperature | 1.00ºC |
| Lower Snow Depth | 155cm | Upper Snow Depth | 155cm |
| Weather Conditions | Cloudy and snowy again today | Piste Conditions | Loads of new snow. Fantastic skiing |
| Lifts Open | 31 out of 31 | Last Report Update | Mon 2nd Mar 2015 |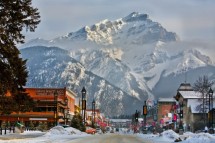 A Bustling Beauty Spot
more about Banff ›
| | | | |
| --- | --- | --- | --- |
| Last Snow | Thu 26th Feb 2015 | Temperature | -15.00ºC |
| Lower Snow Depth | 150cm | Upper Snow Depth | 150cm |
| Weather Conditions | Bitterly cold, wrap up warm | Piste Conditions | Fresh snow providing some great skiing |
| Lifts Open | 28 out of 28 | Last Report Update | Mon 2nd Mar 2015 |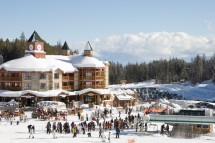 | | | | |
| --- | --- | --- | --- |
| Last Snow | Sat 28th Feb 2015 | Temperature | -8.00ºC |
| Lower Snow Depth | 114cm | Upper Snow Depth | 114cm |
| Weather Conditions | Partly cloudy, some sunny spells | Piste Conditions | Good skiing/boarding throughout the area |
| Lifts Open | 5 out of 5 | Last Report Update | Mon 2nd Mar 2015 |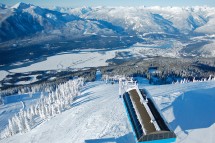 | | | | |
| --- | --- | --- | --- |
| Last Snow | Sun 1st Mar 2015 | Temperature | -5.00ºC |
| Lower Snow Depth | 198cm | Upper Snow Depth | 198cm |
| Weather Conditions | Predominantly sunny with cloudy spells | Piste Conditions | Improving conditions thanks to the new snow |
| Lifts Open | 4 out of 4 | Last Report Update | Mon 2nd Mar 2015 |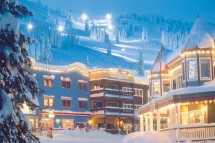 | | | | |
| --- | --- | --- | --- |
| Last Snow | Fri 27th Feb 2015 | Temperature | -7.00ºC |
| Lower Snow Depth | 117cm | Upper Snow Depth | 182cm |
| Weather Conditions | A mixture of sun, cloud and snow showers | Piste Conditions | Good skiing on well groomed pistes |
| Lifts Open | 11 out of 12 | Last Report Update | Mon 2nd Mar 2015 |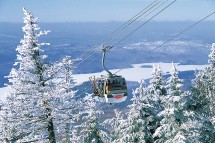 A village with gallic charm at the foot of a mountain with something for everyone
more about Tremblant ›
| | | | |
| --- | --- | --- | --- |
| Last Snow | Mon 2nd Mar 2015 | Temperature | -11.00ºC |
| Lower Snow Depth | 110cm | Upper Snow Depth | 190cm |
| Weather Conditions | Snowing lightly, refreshing pistes | Piste Conditions | Great snow conditions throughout area |
| Lifts Open | 13 out of 14 | Last Report Update | Mon 2nd Mar 2015 |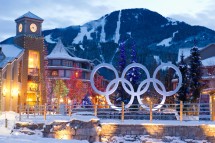 Two Mountains - Double the Fun
more about Whistler ›
| | | | |
| --- | --- | --- | --- |
| Last Snow | Thu 26th Feb 2015 | Temperature | -6.00ºC |
| Lower Snow Depth | 144cm | Upper Snow Depth | 144cm |
| Weather Conditions | Predominantly sunny with cloudy spells | Piste Conditions | Typical spring snow, firm in the morning, slushy in the afternoon |
| Lifts Open | 24 out of 26 | Last Report Update | Mon 2nd Mar 2015 |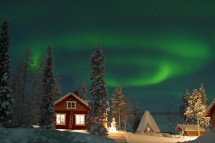 | | | | |
| --- | --- | --- | --- |
| Last Snow | Tue 24th Feb 2015 | Temperature | -1.00ºC |
| Lower Snow Depth | 85cm | Upper Snow Depth | 85cm |
| Weather Conditions | Overcast skies | Piste Conditions | Good skiing on firmly packed runs |
| Lifts Open | 24 out of 27 | Last Report Update | Mon 2nd Mar 2015 |
Asia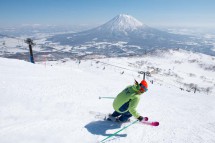 | | | | |
| --- | --- | --- | --- |
| Last Snow | Mon 2nd Mar 2015 | Temperature | -5.00ºC |
| Lower Snow Depth | 140cm | Upper Snow Depth | 395cm |
| Weather Conditions | Cloudy and snowy today | Piste Conditions | Fresh snow providing some great skiing |
| Lifts Open | 17 out of 25 | Last Report Update | Mon 2nd Mar 2015 |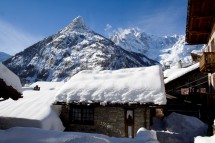 A refreshingly idyllic Italian mountain village with breathtaking views of Mont Blanc
more about Courmayeur ›
| | | | |
| --- | --- | --- | --- |
| Last Snow | Tue 24th Feb 2015 | Temperature | -3.00ºC |
| Lower Snow Depth | 65cm | Upper Snow Depth | 165cm |
| Weather Conditions | Lift operation affected by strong winds | Piste Conditions | Limited skiing due to high winds |
| Lifts Open | 8 out of 20 | Last Report Update | Mon 2nd Mar 2015 |