Welcome to Skiworld's page for current snow conditions and snow forecasts for all our ski resorts around the world.
This page is updated regularly with the skiing conditions to h
elp you find out where to go for the snow and
get planning your next ski holiday! Please scroll below for snow reports on all our resorts.
The top 5 European resorts for snow in the next 9 days.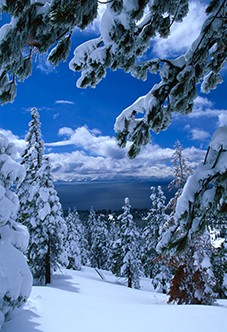 Lech - 9cm
St Anton - 8cm
Solden - 6cm
Engelberg - 4cm
Mayrhofen - 4cm

The top 2 North American Resorts for snow in the next 9 days.

Jackson Hole - 55cm
Park City - 47cm
If you just can't get snow off your brain, be sure to check out our best offers for the 14/15 season here >>

Click on a resort below to be taken to its current snow conditions:
Europe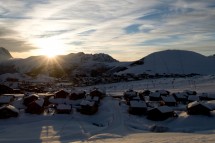 A skiers secret paradise waiting to be discovered
more about Alpe D'Huez ›
| | | | |
| --- | --- | --- | --- |
| Last Snow | Thu 18th Dec 2014 | Temperature | 2.00ºC |
| Lower Snow Depth | 15cm | Upper Snow Depth | 82cm |
| Weather Conditions | Great weather, no clouds in sight | Piste Conditions | The best conditions can be found on the upper slopes |
| Lifts Open | 15 out of 49 | Last Report Update | Fri 19th Dec 2014 |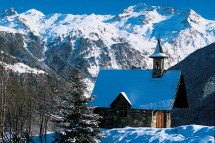 The chic resort of the Trois Vallees
more about Courchevel ›
| | | | |
| --- | --- | --- | --- |
| Last Snow | Wed 17th Dec 2014 | Temperature | 2.00ºC |
| Lower Snow Depth | 19cm | Upper Snow Depth | 51cm |
| Weather Conditions | Partly cloudy, some sunny spells | Piste Conditions | The best conditions can be found on the upper slopes |
| Lifts Open | 16 out of 53 | Last Report Update | Fri 19th Dec 2014 |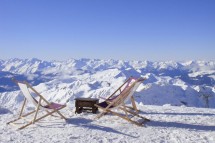 Slopes for all and unspoilt off piste
more about La Plagne ›
| | | | |
| --- | --- | --- | --- |
| Last Snow | Thu 18th Dec 2014 | Temperature | 2.00ºC |
| Lower Snow Depth | 5cm | Upper Snow Depth | 55cm |
| Weather Conditions | Partly cloudy, some sunny spells | Piste Conditions | The best conditions can be found on the upper slopes |
| Lifts Open | 16 out of 99 | Last Report Update | Fri 19th Dec 2014 |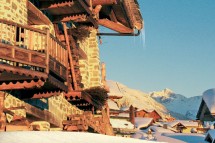 Sunny, high altitude resort with great views over the Valley
more about La Rosiere ›
| | | | |
| --- | --- | --- | --- |
| Last Snow | Thu 18th Dec 2014 | Temperature | 2.00ºC |
| Lower Snow Depth | 0cm | Upper Snow Depth | 35cm |
| Weather Conditions | Partly cloudy, some sunny spells | Piste Conditions | Resort not yet open |
| Lifts Open | out of 38 | Last Report Update | Fri 19th Dec 2014 |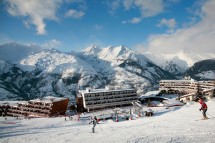 The definition of skiing convenience
more about Les Arcs ›
| | | | |
| --- | --- | --- | --- |
| Last Snow | Thu 18th Dec 2014 | Temperature | 1.00ºC |
| Lower Snow Depth | 10cm | Upper Snow Depth | 50cm |
| Weather Conditions | Partly cloudy, some sunny spells | Piste Conditions | The best conditions can be found on the upper slopes |
| Lifts Open | 16 out of 52 | Last Report Update | Fri 19th Dec 2014 |
Double the pleasure with guaranteed snow and outstanding apres ski
more about Les Deux Alpes ›
| | | | |
| --- | --- | --- | --- |
| Last Snow | Thu 18th Dec 2014 | Temperature | 1.00ºC |
| Lower Snow Depth | 2cm | Upper Snow Depth | 80cm |
| Weather Conditions | Predominantly sunny with cloudy spells | Piste Conditions | The best conditions can be found on the upper slopes |
| Lifts Open | 24 out of 60 | Last Report Update | Fri 19th Dec 2014 |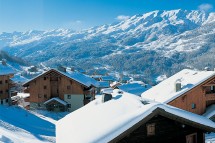 The picturesque heart of the Trois Vallées
more about Meribel ›
| | | | |
| --- | --- | --- | --- |
| Last Snow | Wed 17th Dec 2014 | Temperature | 2.00ºC |
| Lower Snow Depth | 10cm | Upper Snow Depth | 50cm |
| Weather Conditions | Predominantly sunny with cloudy spells | Piste Conditions | The best conditions can be found on the upper slopes |
| Lifts Open | 18 out of 41 | Last Report Update | Fri 19th Dec 2014 |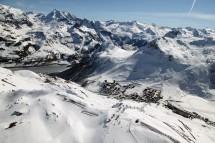 Supremely convenient access to snow sure slopes
more about Tignes ›
| | | | |
| --- | --- | --- | --- |
| Last Snow | Thu 18th Dec 2014 | Temperature | 1.00ºC |
| Lower Snow Depth | 20cm | Upper Snow Depth | 40cm |
| Weather Conditions | Partly cloudy, some sunny spells | Piste Conditions | The best conditions can be found on the upper slopes |
| Lifts Open | 17 out of 79 | Last Report Update | Fri 19th Dec 2014 |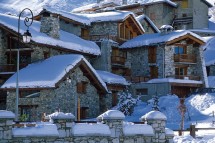 World class in all aspects
more about Val d'Isere ›
| | | | |
| --- | --- | --- | --- |
| Last Snow | Wed 17th Dec 2014 | Temperature | 1.00ºC |
| Lower Snow Depth | 20cm | Upper Snow Depth | 35cm |
| Weather Conditions | Predominantly sunny with cloudy spells | Piste Conditions | Fresh snow on upper slopes |
| Lifts Open | 23 out of 42 | Last Report Update | Fri 19th Dec 2014 |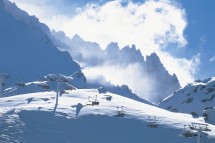 Stunning scenery and guaranteed snow in Europe's highest resort
more about Val Thorens ›
| | | | |
| --- | --- | --- | --- |
| Last Snow | Thu 18th Dec 2014 | Temperature | 0.00ºC |
| Lower Snow Depth | 60cm | Upper Snow Depth | 100cm |
| Weather Conditions | Predominantly sunny with cloudy spells | Piste Conditions | Fresh snow on upper slopes |
| Lifts Open | 28 out of 31 | Last Report Update | Fri 19th Dec 2014 |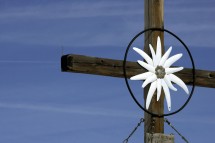 Lively après ski, superb skiing and an exceptional snow park.
more about Mayrhofen ›
| | | | |
| --- | --- | --- | --- |
| Last Snow | Tue 9th Dec 2014 | Temperature | 6.00ºC |
| Lower Snow Depth | 0cm | Upper Snow Depth | 20cm |
| Weather Conditions | Predominantly sunny with cloudy spells | Piste Conditions | The best conditions can be found on the upper slopes |
| Lifts Open | 13 out of 25 | Last Report Update | Fri 19th Dec 2014 |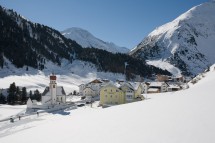 | | | | |
| --- | --- | --- | --- |
| Last Snow | Thu 18th Dec 2014 | Temperature | 3.00ºC |
| Lower Snow Depth | 0cm | Upper Snow Depth | 193cm |
| Weather Conditions | Predominantly sunny with cloudy spells | Piste Conditions | Good skiing on well groomed pistes |
| Lifts Open | 27 out of 33 | Last Report Update | Fri 19th Dec 2014 |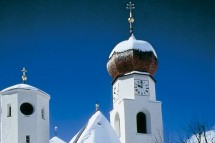 World championship skiing and world-class apres-ski
more about St Anton ›
| | | | |
| --- | --- | --- | --- |
| Last Snow | Tue 16th Dec 2014 | Temperature | 3.00ºC |
| Lower Snow Depth | 5cm | Upper Snow Depth | 20cm |
| Weather Conditions | Predominantly sunny with cloudy spells | Piste Conditions | Ski/board conditions are okay, more snow would be good |
| Lifts Open | 25 out of 94 | Last Report Update | Fri 19th Dec 2014 |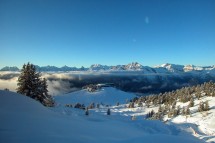 Luxury in the heart of the Four Valleys
more about Nendaz ›
| | | | |
| --- | --- | --- | --- |
| Last Snow | Thu 18th Dec 2014 | Temperature | 1.00ºC |
| Lower Snow Depth | 0cm | Upper Snow Depth | 70cm |
| Weather Conditions | Partly cloudy, some sunny spells | Piste Conditions | The best conditions can be found on the upper slopes |
| Lifts Open | 24 out of 82 | Last Report Update | Fri 19th Dec 2014 |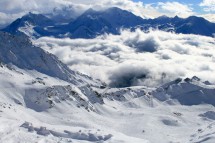 A true mix of international flare and village culture
more about Verbier ›
| | | | |
| --- | --- | --- | --- |
| Last Snow | Thu 18th Dec 2014 | Temperature | 1.00ºC |
| Lower Snow Depth | 3cm | Upper Snow Depth | 47cm |
| Weather Conditions | Partly cloudy, some sunny spells | Piste Conditions | The best conditions can be found on the upper slopes |
| Lifts Open | 15 out of 34 | Last Report Update | Fri 19th Dec 2014 |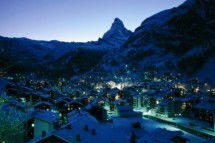 Brilliant food, snow sure and beautiful
more about Zermatt ›
| | | | |
| --- | --- | --- | --- |
| Last Snow | Thu 18th Dec 2014 | Temperature | 1.00ºC |
| Lower Snow Depth | 5cm | Upper Snow Depth | 95cm |
| Weather Conditions | Partly cloudy, some sunny spells | Piste Conditions | Good skiing on well groomed pistes |
| Lifts Open | 42 out of 54 | Last Report Update | Fri 19th Dec 2014 |
North America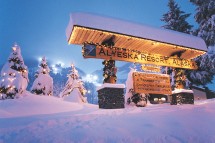 | | | | |
| --- | --- | --- | --- |
| Last Snow | Thu 18th Dec 2014 | Temperature | -8.00ºC |
| Lower Snow Depth | 0cm | Upper Snow Depth | 137cm |
| Weather Conditions | Changeable weather today | Piste Conditions | Resort open for weekend skiing |
| Lifts Open | out of 9 | Last Report Update | Fri 19th Dec 2014 |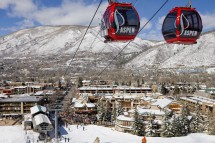 Buzzing Bars & Pristine Powder
more about Aspen ›
| | | | |
| --- | --- | --- | --- |
| Last Snow | Thu 18th Dec 2014 | Temperature | -6.00ºC |
| Lower Snow Depth | 104cm | Upper Snow Depth | 104cm |
| Weather Conditions | Snowing lightly, refreshing pistes | Piste Conditions | Great conditions for this time of year |
| Lifts Open | 30 out of 46 | Last Report Update | Fri 19th Dec 2014 |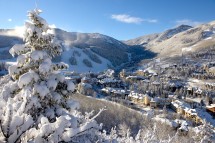 Snowsure Peaks and Effortlessy Chic
more about Beaver Creek ›
| | | | |
| --- | --- | --- | --- |
| Last Snow | Thu 18th Dec 2014 | Temperature | -7.00ºC |
| Lower Snow Depth | 71cm | Upper Snow Depth | 71cm |
| Weather Conditions | Snowing lightly, refreshing pistes | Piste Conditions | Great skiing thanks to the recent snowfalls |
| Lifts Open | 21 out of 25 | Last Report Update | Fri 19th Dec 2014 |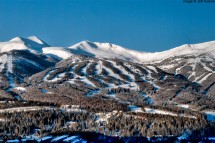 Enjoy the friendly and relaxed atmosphere
more about Breckenridge ›
| | | | |
| --- | --- | --- | --- |
| Last Snow | Thu 18th Dec 2014 | Temperature | -9.00ºC |
| Lower Snow Depth | 89cm | Upper Snow Depth | 89cm |
| Weather Conditions | Partly cloudy, some sunny spells | Piste Conditions | Great skiing thanks to the recent snowfalls |
| Lifts Open | 25 out of 34 | Last Report Update | Fri 19th Dec 2014 |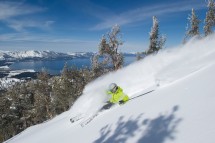 Heavenly by name, Heavenly by nature…!
more about Heavenly ›
| | | | |
| --- | --- | --- | --- |
| Last Snow | Tue 16th Dec 2014 | Temperature | -1.00ºC |
| Lower Snow Depth | 61cm | Upper Snow Depth | 61cm |
| Weather Conditions | Snowing lightly, refreshing pistes | Piste Conditions | Hard base, light dusting of fresh snow |
| Lifts Open | 8 out of 30 | Last Report Update | Fri 19th Dec 2014 |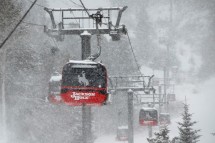 Thrills & Spills in the Wild West
more about Jackson Hole ›
| | | | |
| --- | --- | --- | --- |
| Last Snow | Thu 18th Dec 2014 | Temperature | -5.00ºC |
| Lower Snow Depth | 109cm | Upper Snow Depth | 134cm |
| Weather Conditions | Cloudy and snowy today | Piste Conditions | Great skiing thanks to the recent snowfalls |
| Lifts Open | 12 out of 12 | Last Report Update | Fri 19th Dec 2014 |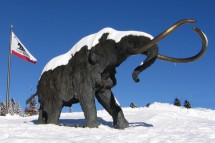 Volcanic scenery, mountains of snow
more about Mammoth ›
| | | | |
| --- | --- | --- | --- |
| Last Snow | Tue 16th Dec 2014 | Temperature | -3.00ºC |
| Lower Snow Depth | 76cm | Upper Snow Depth | 122cm |
| Weather Conditions | Partly cloudy, some sunny spells | Piste Conditions | Fresh snow providing some great skiing |
| Lifts Open | 20 out of 25 | Last Report Update | Fri 19th Dec 2014 |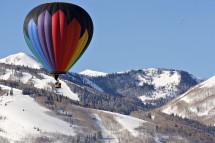 The Heart of the Ski Utah Experience
more about Park City ›
| | | | |
| --- | --- | --- | --- |
| Last Snow | Sat 13th Dec 2014 | Temperature | -3.00ºC |
| Lower Snow Depth | 61cm | Upper Snow Depth | 61cm |
| Weather Conditions | Cloudy today, snow possible | Piste Conditions | Good skiing on well groomed pistes |
| Lifts Open | 7 out of 16 | Last Report Update | Fri 19th Dec 2014 |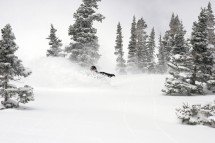 Imagine gliding down a mountain in waist-deep, fluffy, dry powder - that's Snowbird skiing
more about Snowbird ›
| | | | |
| --- | --- | --- | --- |
| Last Snow | Thu 18th Dec 2014 | Temperature | -5.00ºC |
| Lower Snow Depth | 94cm | Upper Snow Depth | 94cm |
| Weather Conditions | Predominantly sunny with cloudy spells | Piste Conditions | Great skiing thanks to the recent snowfalls |
| Lifts Open | 5 out of 7 | Last Report Update | Fri 19th Dec 2014 |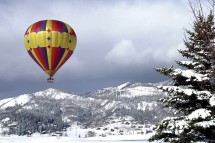 Champagne Powder above a Cowboy Town
more about Steamboat ›
| | | | |
| --- | --- | --- | --- |
| Last Snow | Thu 18th Dec 2014 | Temperature | -6.00ºC |
| Lower Snow Depth | 91cm | Upper Snow Depth | 91cm |
| Weather Conditions | Cloudy today, snow possible | Piste Conditions | Great skiing thanks to the recent snowfalls |
| Lifts Open | 11 out of 18 | Last Report Update | Fri 19th Dec 2014 |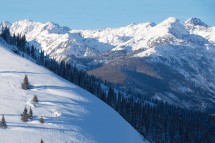 Glitzy Glamour & Pristine Powder
more about Vail ›
| | | | |
| --- | --- | --- | --- |
| Last Snow | Thu 18th Dec 2014 | Temperature | -7.00ºC |
| Lower Snow Depth | 81cm | Upper Snow Depth | 81cm |
| Weather Conditions | Snowing lightly, refreshing pistes | Piste Conditions | Great skiing thanks to the recent snowfalls |
| Lifts Open | 27 out of 31 | Last Report Update | Fri 19th Dec 2014 |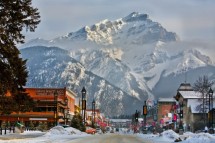 A Bustling Beauty Spot
more about Banff ›
| | | | |
| --- | --- | --- | --- |
| Last Snow | Thu 11th Dec 2014 | Temperature | -5.00ºC |
| Lower Snow Depth | 79cm | Upper Snow Depth | 86cm |
| Weather Conditions | A mixture of sun, cloud and snow showers | Piste Conditions | Great snow conditions throughout area |
| Lifts Open | 27 out of 28 | Last Report Update | Fri 19th Dec 2014 |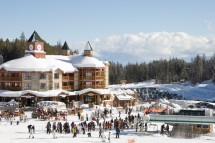 | | | | |
| --- | --- | --- | --- |
| Last Snow | Mon 8th Dec 2014 | Temperature | -1.00ºC |
| Lower Snow Depth | 47cm | Upper Snow Depth | 47cm |
| Weather Conditions | A mixture of sun, cloud and snow showers | Piste Conditions | Resort open for weekend skiing |
| Lifts Open | out of 5 | Last Report Update | Fri 19th Dec 2014 |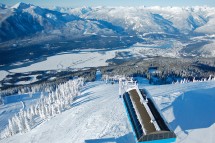 | | | | |
| --- | --- | --- | --- |
| Last Snow | Thu 18th Dec 2014 | Temperature | -1.00ºC |
| Lower Snow Depth | 116cm | Upper Snow Depth | 116cm |
| Weather Conditions | Snowing lightly, refreshing pistes | Piste Conditions | Improving conditions thanks to the new snow |
| Lifts Open | 4 out of 4 | Last Report Update | Fri 19th Dec 2014 |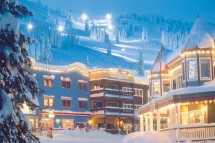 | | | | |
| --- | --- | --- | --- |
| Last Snow | Thu 18th Dec 2014 | Temperature | -1.00ºC |
| Lower Snow Depth | 89cm | Upper Snow Depth | 90cm |
| Weather Conditions | Snowing lightly, refreshing pistes | Piste Conditions | Improving conditions thanks to the new snow |
| Lifts Open | 4 out of 12 | Last Report Update | Fri 19th Dec 2014 |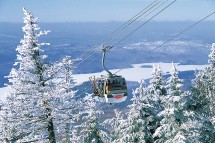 A village with gallic charm at the foot of a mountain with something for everyone
more about Tremblant ›
| | | | |
| --- | --- | --- | --- |
| Last Snow | Thu 18th Dec 2014 | Temperature | -4.00ºC |
| Lower Snow Depth | 65cm | Upper Snow Depth | 95cm |
| Weather Conditions | Overcast skies | Piste Conditions | Good skiing on well groomed pistes |
| Lifts Open | 9 out of 14 | Last Report Update | Fri 19th Dec 2014 |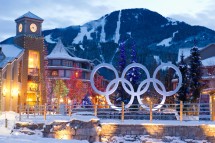 Two Mountains - Double the Fun
more about Whistler ›
| | | | |
| --- | --- | --- | --- |
| Last Snow | Thu 18th Dec 2014 | Temperature | -3.00ºC |
| Lower Snow Depth | 95cm | Upper Snow Depth | 95cm |
| Weather Conditions | Cloudy and snowy again today | Piste Conditions | Improving conditions thanks to the new snow |
| Lifts Open | 25 out of 26 | Last Report Update | Fri 19th Dec 2014 |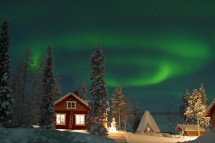 | | | | |
| --- | --- | --- | --- |
| Last Snow | Tue 16th Dec 2014 | Temperature | -8.00ºC |
| Lower Snow Depth | 35cm | Upper Snow Depth | 35cm |
| Weather Conditions | Overcast skies | Piste Conditions | Good skiing on well groomed pistes |
| Lifts Open | 19 out of 25 | Last Report Update | Fri 19th Dec 2014 |
Asia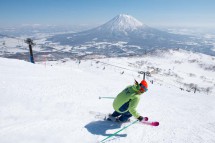 | | | | |
| --- | --- | --- | --- |
| Last Snow | Fri 19th Dec 2014 | Temperature | -5.00ºC |
| Lower Snow Depth | 90cm | Upper Snow Depth | 210cm |
| Weather Conditions | Cloudy and snowy again today | Piste Conditions | Powder day! |
| Lifts Open | 18 out of 25 | Last Report Update | Fri 19th Dec 2014 |