Ski the best of British Columbia
With British Columbia having so many great resorts to ski it is, for many, too difficult to choose just one. Thankfully with a Ski Tour in British Columbia you can combine the best elements of this amazing ski area in one incredible ski holiday - ticking off all the resorts that you want to ski.
Tour Itineraries
For the 2016/17 ski season we've got four great self-drive ski tours:
Interior British Columbia Scenic Ski Tour
Kamloops - Sun Peaks - Revelstoke - Big White - Kelowna

Luxury British Columbia Ski Tour
Vancouver - Whistler - Sun Peaks - Panorama - Calgary

Cruise to Calgary
Vancouver - Whistler - Big White - Revelstoke - Panorama - Calgary

Powder Tour
Vancouver - Whistler - Big White - Revelstoke - Panorama - Fernie - Calgary
why ski british columbia?
The snow! Some resorts in BC get, on average, an annual snowfall of well over 4 metres
High number of resorts close together
Large ski areas
Après activities
Quiet ski slopes with endless tree skiing
Relaxed and traditional ski-in/ski-out resorts
Perfect for families
Authentic Canada in a unique wine region
Resort Tips and advice
Whistler Blackcomb paid honour to the resort's 50th birthday as a ski town in 2015/16 season – and there is definitely a lot to celebrate. This colossal resort is by far the biggest in North America and has seen unprecedented popularity over the last 15 years. The 2010 Winter Olympic Games and close proximity to Vancouver has definitely favoured this world class resort.
After a fresh snowfall, experts should head up to Spanky's Ladder on Blackcomb (a short hike from the Glacier Express chair) – a large deserted area which drops into the Blackcomb Glacier. After the Glacier run out, take the Crystal Ridge Express chair lift up and head into the Crystal Hut to warm up and try some incredible oversized waffles. Meanwhile, over in Whistler, during good snow conditions try out the 11km Peak to Creek run - its an incredible experience and you can celebrate in style with some nachos and beer at Dusty's Bar and BBQ.
There is a lot to see and do here if you wanted to take a rest day or the weather isn't the greatest. Off mountain activities include snowmobiling, the Olympic bobsled, zip lining between Whistler and Blackcomb, shopping in the picturesque village, dog sledding, visiting the Audain Art Museum or the Cultural Centre and discovering the native way of life for the Squamish and Lil'Wat tribes. Whistler truly does have something for everyone.

One name, one mountain to challenge even the most hard core powder expert. Revelstoke never fails to impress. Located in the interior of BC and dominating the landscape around the Colombia Valley, Revelstoke is a powder hunter's dream. Three fast lifts service a huge, ungroomed free-riders paradise. With North America's biggest verticals and some stomach-clenching rides you truly are in for an amazing experience. The snow record speaks volumes with an average of well over 10 metres of snow per year you would be unlucky to not have a powder day here! The tree skiing is second to none with waist deep stashes a common occurrence.
The logging town of Revelstoke is located a 5 minute drive from the mountain itself. Don't be put off by this - Revelstoke has maintained a "true Canadian feel" with logging still the primary industry in town. Check out steak house 112 in the centre of town for some biggest and best steaks this side of the Rockies!
Best Western and Swiss Chalet form the stereotypical road trip by the way of polished motels. However, if you're in the mood for a little bit more luxury, then the Sutton Place Hotel at the base of the mountain will not leave you wanting. The Mackenzie Common Tavern is a great place to trade powder stories over craft beer and chicken wings at the end of a hard day of skiing.

Panorama sits on the Purcell Range, and the Mountain Resort is self contained and is one of the most complete ski-in/ski-out resorts in the Rockies. Panorama is a must visit for any powder hound due to the fact it does not have the visitor numbers of nearby Banff or Lake Louise, meaning the snow sticks around for days after the heavy snow storms which pepper the area. Expert skiers and riders should head up top and check out the Taynton Bowl. A former heli-ski area, this steep bowl contains chutes, cliff drops and moguls to keep everyone satisfied. If this is not enough, RK Heli Ski operates from the base of the mountain to take you further afield into the wilderness.
If you're still yearning for more runs after your day on the slopes, the Mile-1 chairlift is open through to 9pm, giving you access to a mile long night run.
A unique feature of this resort is that it features the Northern Lights Wolf Education Centre, housing 3 local wolves. Open from 10am-6pm daily, this family friendly facility offers interpretative talks about wolves and their role in the Rocky Mountains.
During term time you may forget that Canada's second largest ski resort lies 45 minutes east of the city of Kamloops – because it can be so deserted here at times. The resort is spread over three peaks; Mount Tod's steep terrain being the original ski hill before the Sundance area meant Sun Peaks could add both easy cruisers and a large park into the mix before finally Mount Morrisey completed the trilogy with its gladed intermediate and advanced runs.
The closest lodging to the piste is the Sun Peaks Grand full ski-in/ski-out with its own tuning and storage area. The Grand has fantastic wellness facilities overlooking the main ski area perfect for relaxing in with a beer watching the sun set over the mountain. If you fancy a cocktails and classic Canadian fair the Voyageur Bistro is not to be missed.
The fondue dinner and torch light decent are a must for Sun Peaks tie this in with an afternoon with a horse draw sleigh ride for a memorial experience from this little known ski resort in interior BC.

60km east of Kelowna, Big White markets itself as one of North America's most family friendly resorts. They live up to this reputation by having intermediate blue runs for over half (55%) of the mountain. On top of that kids under 12 ski for free in the resort. Big White is also famous for its 'snow ghosts', a phenomenon caused by snow and ice forming and sticking onto the resorts thousands of pine trees – making them appear as ghosts. Throw into the mix some incredible tree skiing off the powder chair and you are spoiled for choice of where to ski every day.
The small village of Big White is located a quarter of the way up the mountain which guarantees the ski-in/ski-out experience which is so sought after in North America. Whether you are staying in the luxurious condos of the Stone Bridge Lodge or the centrally located Inn at Big White, you are only moment away from the vast selection of fantastic restaurants. We highly recommend the Gun Barrel Grill for a speciality coffee.

Fernie is the perfect stop over ski resort on your BC Tour. With an impressive snow average year on year (over 900 cms), challenging alpine bowls and lightly wooded runs; Fernie ticks all the boxes for an intrepid adventurer. Usually deserted mid-week, queuing for lifts doesn't exist here so endless face shots of dry interior powder awaits. Consider adding on a day snow cat tour to explore interior BC in all her glory.
The small on-mountain village of Fernie is a great place to spend a few nights. We recommend staying at the Lizard Creek Lodge for the best access to the lifts in the morning. The outdoor pool and hot tub is great for relaxing in after tackling some of the steeps that Fernie throws at you. Yamagoya does incredible Japanese food and great Canadian wine.
For a night off the mountain, a quick bus to town to watch the local Ice Hockey Team is the perfect Canadian experience to add to your holiday.


THESE TAILOR-MADE SKI TOURS ARE CALL TO BOOK ONLY

...so make sure you speak to our Ski Gurus for the latest information and prices: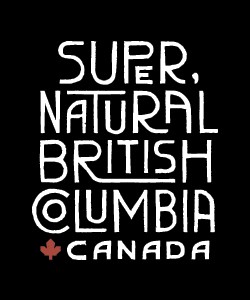 SUPER, NATURAL BRITISH COLUMBIA" and "SUPER, NATURAL" and all associated logos/trade-marks are trade-marks of Destination BC Corp.