In part two of our Japan skiing blog, our resident expert Alex Kirby-Harris focuses on some key aspects of what might be your first trip to the Land of the Rising Snow, dispelling myths and giving you all the info so you'll realise how easy it really is and what you've been missing out on!
First up… Travel
Travel in Japan is nowhere near as daunting as you might imagine. Yes you'll be in a foreign country but don't forget you're starting in a major international airport in a modern cosmopolitan city. English is spoken by pretty much all staff at Narita airport (Tokyo's Heathrow), as well as the airport's train station where you'll seamlessly make the next leg of your journey towards the ski resort of Hakuba.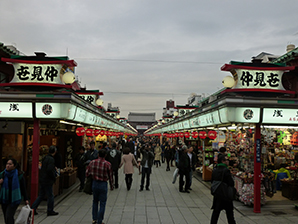 Via an elevator from the arrivals lounge, you arrive in Narita train station where you can exchange your pre-booked train voucher for your 'Japan Rail Pass' (entitling you to 4 separate days of traveling anywhere on the rail network). One pass will get you from Narita into Tokyo Station (1 hour), a hop across the platform onto the Nagano Shinkansen (bullet train) to Nagano (90 mins), and back again via Tokyo on the way home. The pass is valid for a month.
Arriving in Nagano, you leave the station and board a bus (pass provided with your Skiworld itinerary) to Hakuba which is clearly marked and again all the staff speak English if you need help. The bus takes 30 minutes to get to Hakuba, where your hotel will meet you with a 5 minute shuttle to their front door to begin your stay. Airport to resort in 3 hours! Plus, because of your overnight flight you've arrived in Japan refreshed, and maybe even ready to take on some night skiing (open until 9pm in places) on your arrival day!
If you're spending a couple of days in Tokyo at the end of your ski break (highly recommended) then you'll be glad to know that inner city travel is about as easy as it comes on the highly reliable and efficient subway system. There's no crazy rushes like you may have seen on Youtube! You can buy a "day travelcard" for about £6 which will get you around the city until late in the evening. All signs and announcements are provided in English, and there's a tube station within easy walking distance of anywhere you might want to visit. Alex stayed in Shinjuku, which is part of the central business district (think King's Cross in London) and has excellent access to attractions and entertainment. Plus Shinjuku station is the best place to catch the Narita Express train back to the airport when it's time to go home.
Food & Drink…
Think Japan – think sushi. It's only natural that you would… but you'd be wrong, especially in the mountains. Japanese have a varied and nutritious diet and have been living the mountain life for centuries so they know what a tired body needs after a hard days' skiing.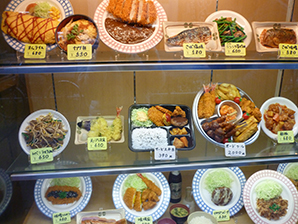 Breakfast will usually be taken in your hotel, which for the most part include a buffet-style breakfast in your room rate. There's a mixture of cold continental items as well as 'western' hot items. Of course if you like there's always the Japanese option too.
Once out on the mountain you'll find mountain restaruants in similar style to those in North American resorts. Big canteen/self-service type affairs with a wide range of food to choose from. Everything from Katsu curry to a big bowl of sobe noodles. Fuel up!
For the evening, all restaurants in the resort villages are family owned and serve a variety of soups and stews with noodles and pork mostly. Katsu curry is very popular, and for that special treat you can partake in some glorious Kobe beef! All dishes come with sticky rice, and although portions may be a little on the small side, they deliver all the goodness you need to be fired up to ski the next day. Refresh yourself with a choice of lager-style beers (Asahi and Sapporo are known brands in the UK) or maybe a tipple of warm sake (rice-wine)!
Bottom line though, Alex says the food is excellent all round, albeit a little more expensive than normal (which is standard in a ski resort anywhere). You won't find much sushi unless you're near the coast, so save your appetite for that for when you're in Tokyo.
The Skiing…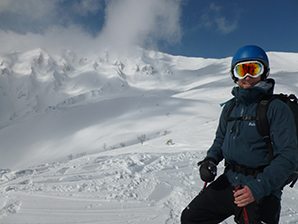 Skiing in Hakuba specifically will suit intermediate and above skiers. In fact, Alex says the terrain is very similar to the French Alps, with steep mountain peaks, and deep valleys. Most of the resort terrain is below the treeline, with about a quarter in the high-alpine on average. If you're after "steep and deep", you'll find it in Hakuba.
Tree skiing is a huge lure for skiers and snowboarders visiting Japan, the majority of which are Australian (so expect to meet some) and its really fantastic. However, there are resort-specific rules that must be followed. For example, where no tree skiing is allowed at all at one resort (and there are signs in English informing you), the resort of Cortina will let you ski anywhere within the ski area boundary. In short, just keep your eyes peeled for the rules and regulations wherever you're skiing.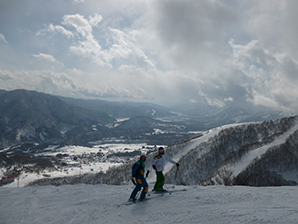 The lift systems are standard, with one main gondola at each resort base taking you way up the mountain, and then a network of 2 or 4 seat chairlifts doing the work to get you round the rest of the mountain. It's efficient without being over the top, and with a guide you can access backcountry skiing terrain from the upper lifts to save hours of hiking up hill!
Most if not all of the trailed runs are pisted, but due to the amount of snow you'll often find boot-deep powder all over the mountain. As usual, the best time to get the goods is in the morning, and early birds are rewarded in Japan with a long ski day from 8am – 9pm (night skiing) in some resorts!