Why is it 'epic'?

The Epic pass is by far one of the best passes offered on the market for skiing. The fact that it covers 11 US resorts and also allows 5 consecutive ski days in Verbier, The Three Valleys plus Niseko in Japan is a good start. Vail have also been very crafty and developed a lot of sub passes under the umbrella too. All are season passes and costs do vary, however they cater for people who do not necessarily want all the features of the full Epic pass. A great example of this is the 'Tahoe local' pass which covers skiing in the Lake Tahoe region only. The full Epic pass is currently £450.00 per person with other variations coming in quite a bit lower. Generally, with whichever resort you are staying in to ski, the season pass will pay for itself in just over 5 days.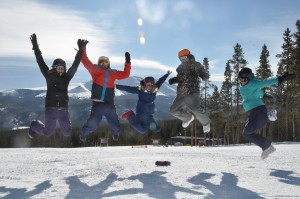 Park City is now featured on the Epic Pass with Vail Resorts' acquisition of this iconic mountain resort, proving that this pass has no limit! – "The addition of Park City to the collection of world-class mountains on the Epic Pass is a game-changer for skiers and riders," said Kirsten Lynch, chief marketing officer of Vail Resorts. "We continue to provide even greater value and variety in skiing and riding with the Epic Pass and significantly invest in the guest experience at our mountain resorts, including new chairlifts, on-mountain dining options and innovative snow making expansions for the coming winter."



With the recent acquisition of Park City Mountain in Utah, Vail Resorts' Epic Pass now offers unparalleled access to 22 legendary mountain resorts and more than 32,000 acres of the best skiing and riding in the world. The full Epic Pass provides an ideal option for those who hit the slopes more than once on a regular ski holiday and also for short breaks throughout the season.

As well as being great value for money the pass has some rather pioneering benefits. You can link your credit card up to the pass so you can pay for items such as your lunch on the mountain without needing to carry cards or cash. The 'Epic Mix' feature is fun, interactive and in all honesty genius! It tracks where you have skied on the mountain, you can collect pins for doing things such as riding chair lifts or skiing a certain amount of distance. It adds a whole new dimension to skiing and of course it can get quite competitive too! The other really cool feature is the 'Epic Mix' photographers littered across the mountains in US resorts. You can stop and get a photo on the mountain, which they then link across to your pass and you can share on social media platforms or even purchase to frame at home.

With its unprecedented ski access to world class destinations and an innovative take on pass features, we can clearly see why it has been named the 'Epic' pass!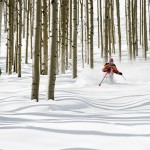 We love to hear from you! Please get in touch with us below: